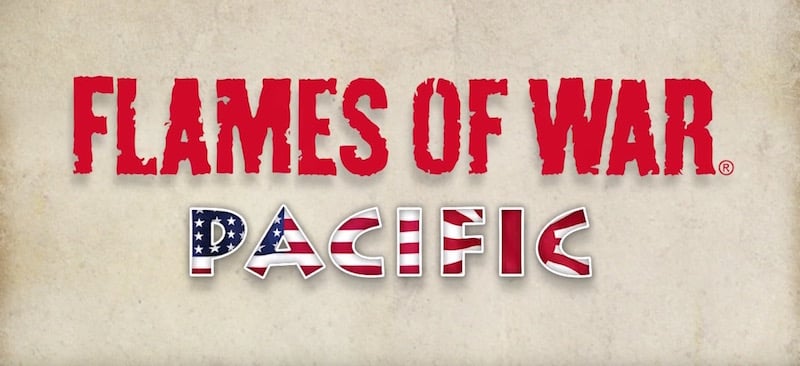 Come see the big new Pacific War launch week products and more from Battlefront:
Start here with the basics from Battlefront:
Then move onto the campaign books for both sides of the WW2 Pacific conflict: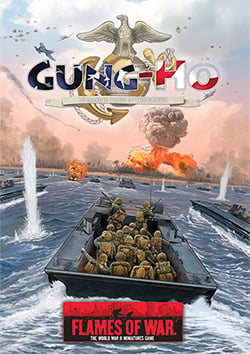 The first Pacific book covers the US Marine Corps. The land and sea fighting troops of the US Naval Department, though not part of the US Navy, were closely associated with them. They were at the forefront of much of the fighting in the Pacific, bearing the brunt of many of the Japanese attacks early in the war, but eventually leading the fight during the liberation of the Pacific Islands from the clutches of Imperial Japan.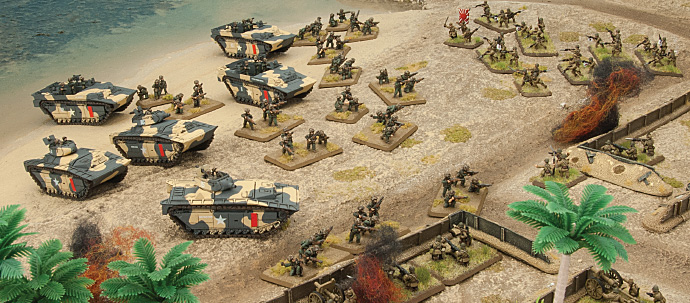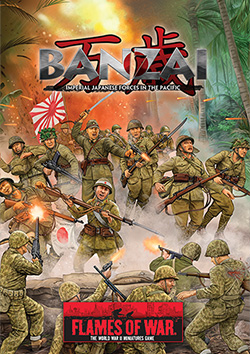 The second Pacific book is Banzai, covering the Imperial Japanese forces in the Pacific. Japan's rapid conquest of a large proportion of the Pacific and Southeast Asia came quickly after the bombing of the US Naval base at Pearl Harbor in Hawaii. They quickly seized the Philippines from US forces, drove the British from Malaya and took most of Burma, as well as defeating the Dutch forces defending the Dutch East Indies (Indonesia). This was all quickly achieved by surprise and with veteran troops with years of experience fighting in China.

And finally, get to know the American and Japanese units and miniatures:
~ Flames of War at last is making waves in the Pacific! Check them all week for Pacific news.