GW BREAKING: New Orruks & "Wyvern" Spotted!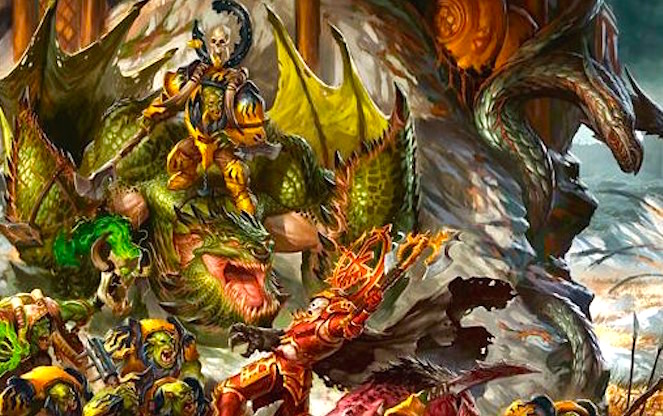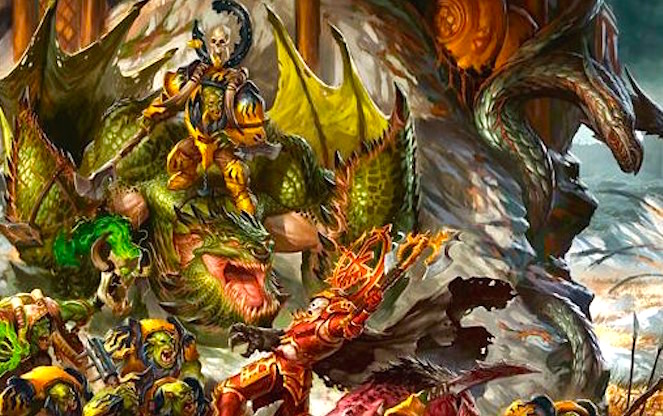 The Forces of Destruction are coming – thanks to some AWESOME new kits from Games Workshop.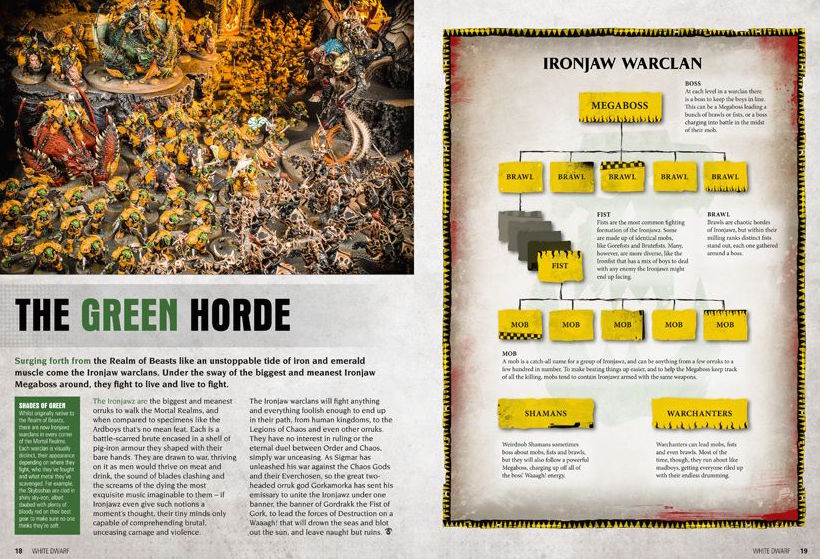 The Green Horde!!!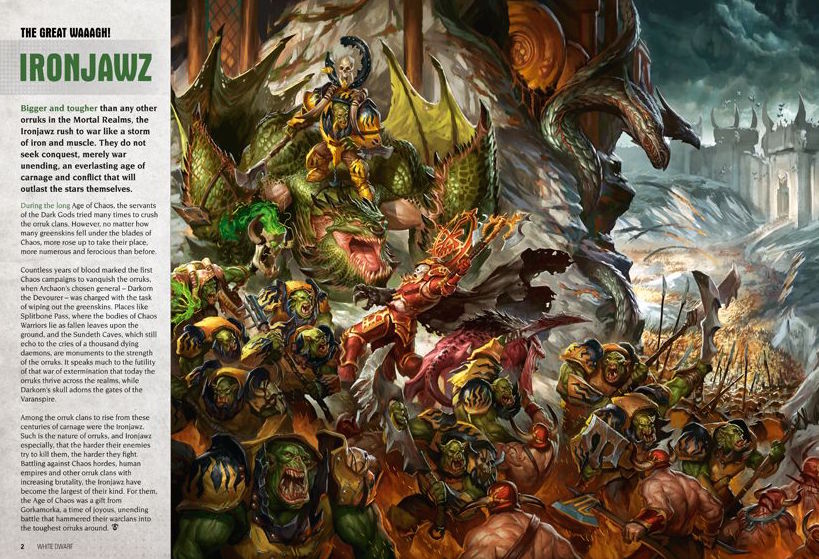 Ohh, look what that Megaboss is riding up there on the left.
You can get the Megaboss on his trusty Maw-Krusha mount, or on foot in his terminator armor…
Well, it looks like the Mystery of the Maw-Krusha is solved!  It turns out the rumormeisters were correct, and Forces of Destruction are next on the chopping block.  The Orruks and Ogors will round out the last unseen faction for Age of Sigmar, and almost certainly be accompanied by one last round of old product cancellations.
Subscribe to our newsletter!
Get Tabletop, RPG & Pop Culture news delivered directly to your inbox.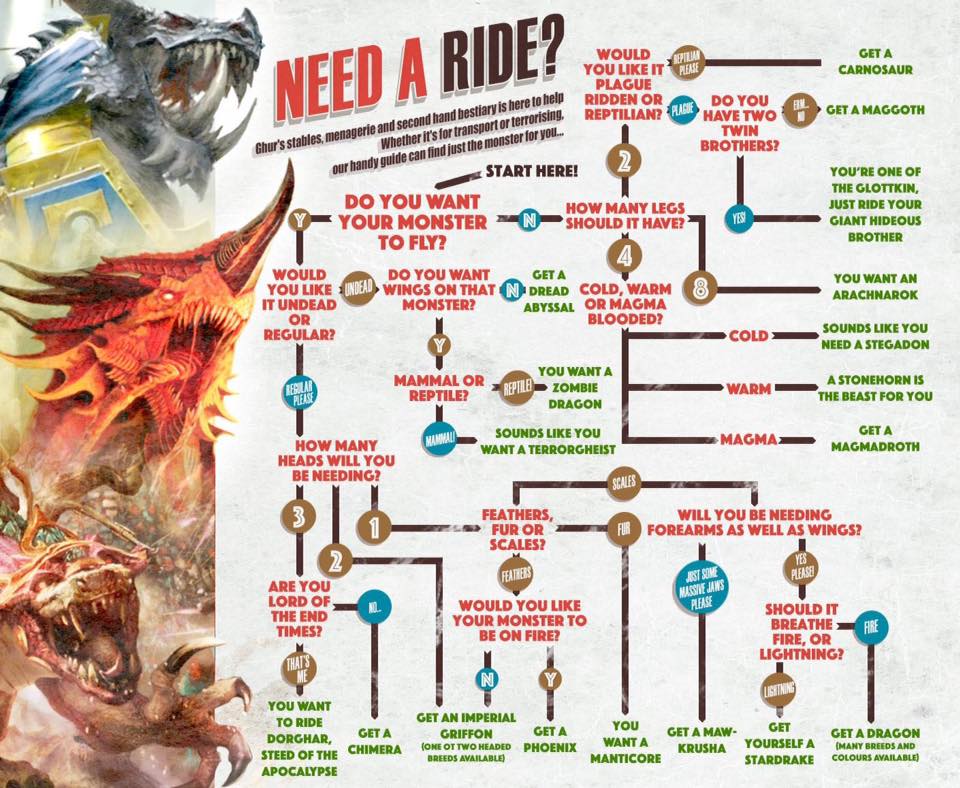 ~Wow, those Orruks would make PERFECT 40K Snakebike Clan Orks!