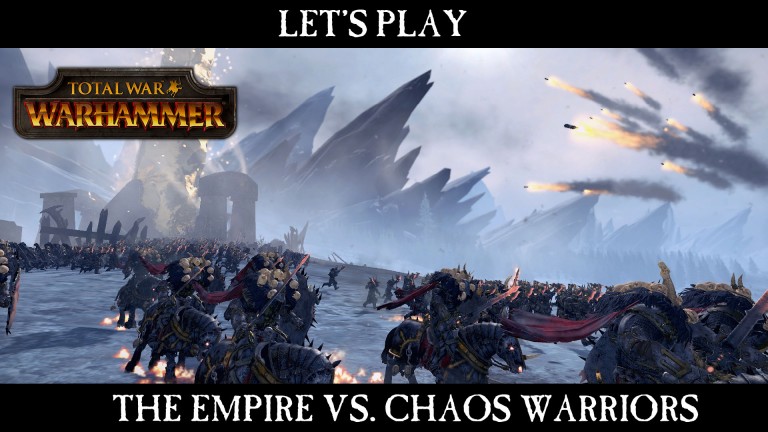 Watch Emperor Karl Franz and the forces of the Empire fight against the Chaos Warriors, led by the Archaeon the Everchosen!

Take a first-look at the Chaos Warriors and see a range of Chaos units, from core infantry such as Chaos Marauders and Warriors, to higher-tier monstrosities such as the Chaos Giant and the brutal Hellcannon – a foul instrument which transmutes souls into flesh-searing bolts of arcane energy and hurls them into the enemy ranks.
Not only that, but this video also showcases spells from the Lore of Light and Lore of Fire as the two armies clash on the frigid plains of Norsca.
Things are about to get a little bit chaotic… Are you ready?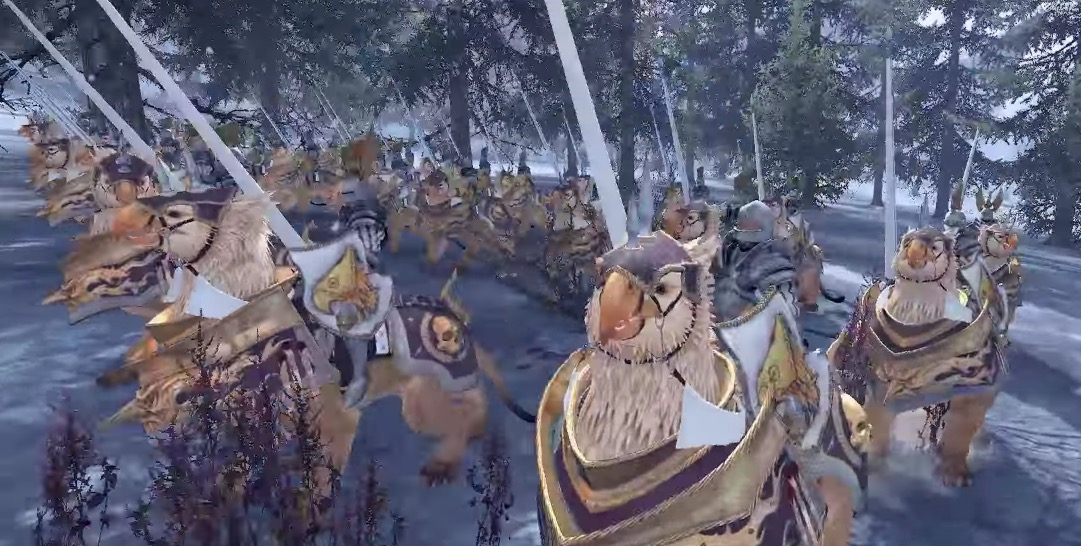 Demi-gryffs in the forest.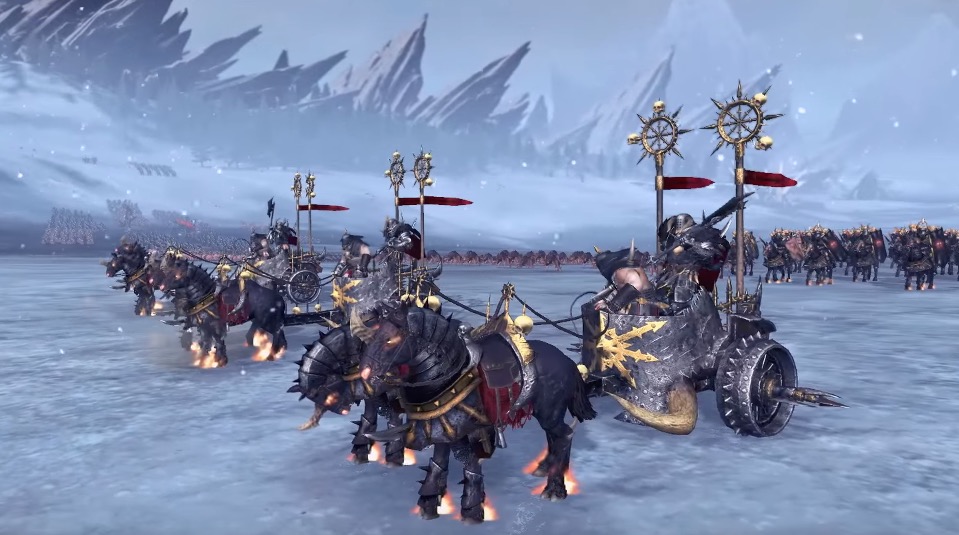 Chaos Chariots hold the line.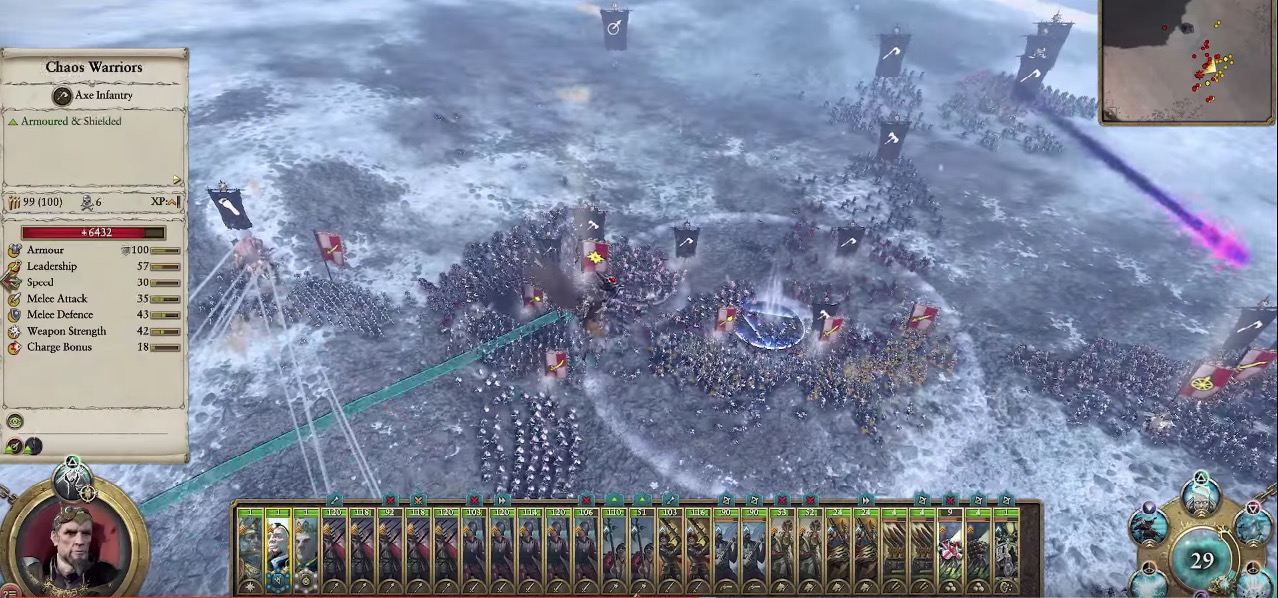 Battle is Joined!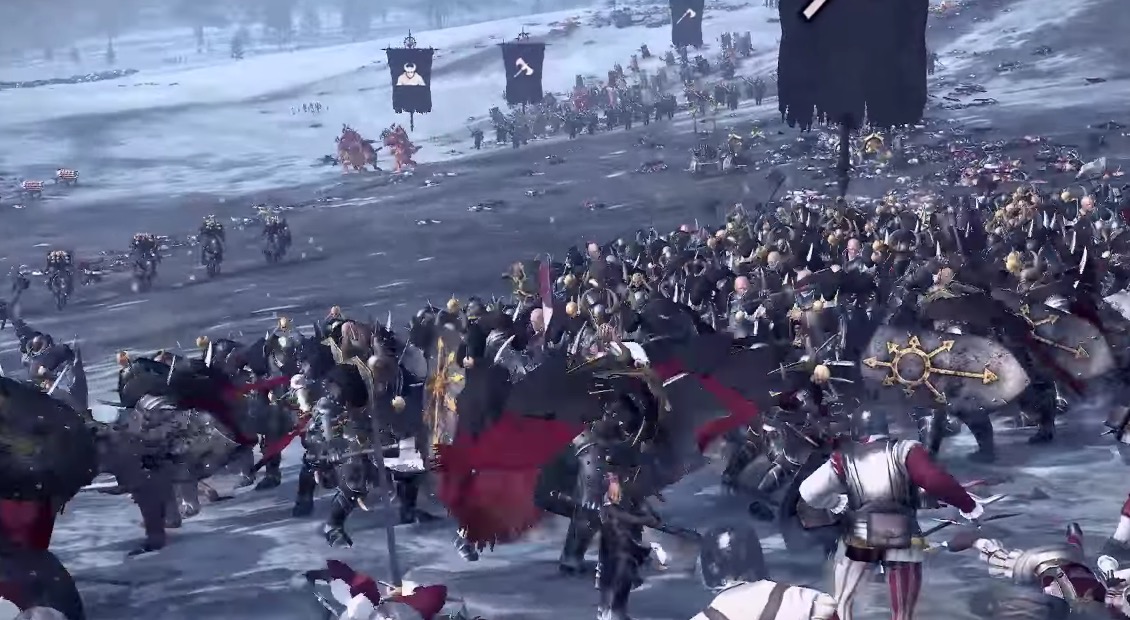 The grand melee.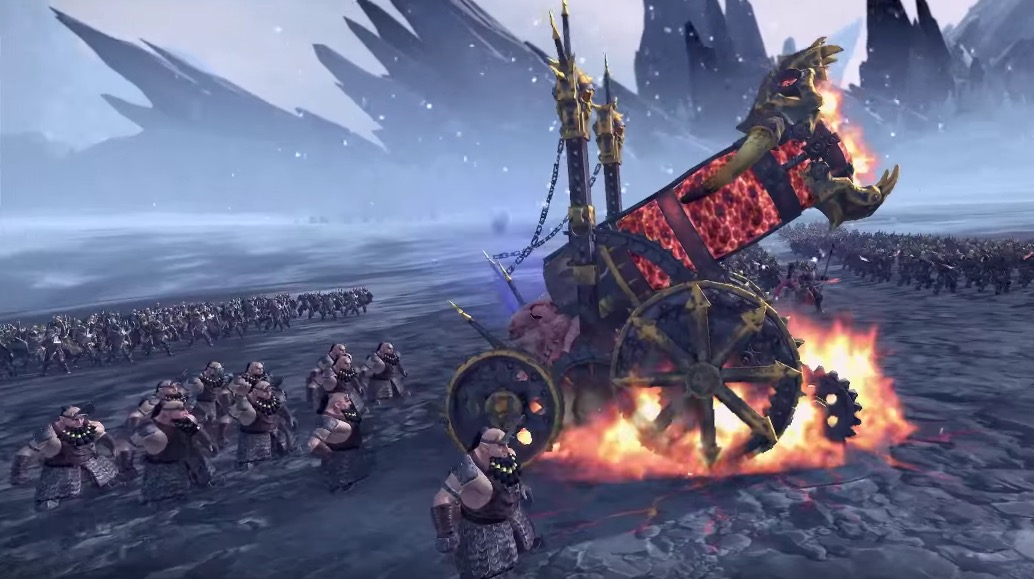 Hellcannon FIRES!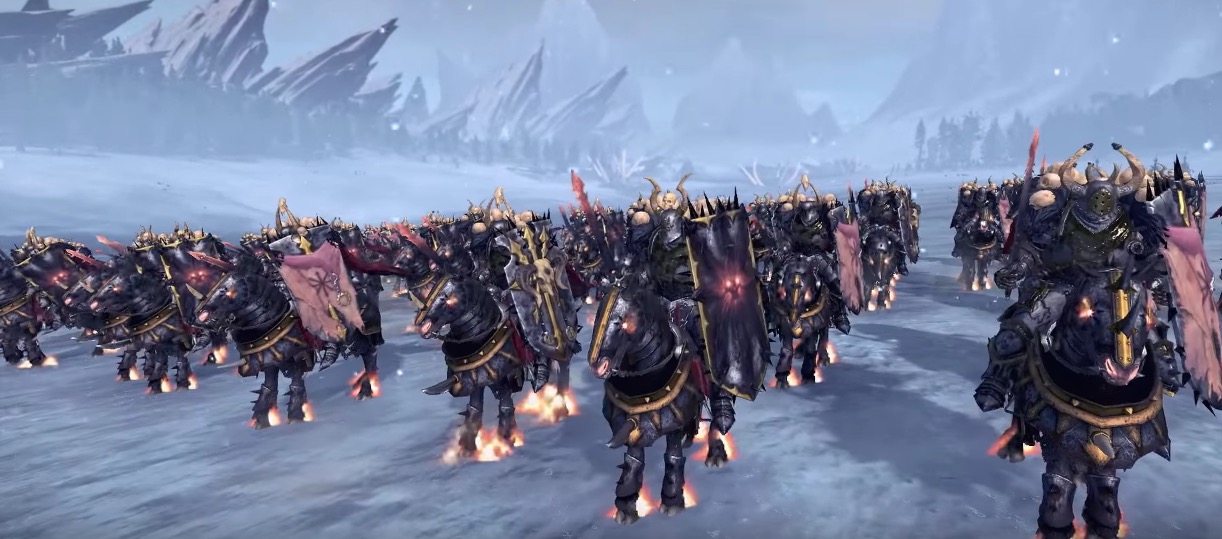 Chaos Cavalry Await the Battle
Karl Franz vs Archaon!
~ Gotta love Archaon!