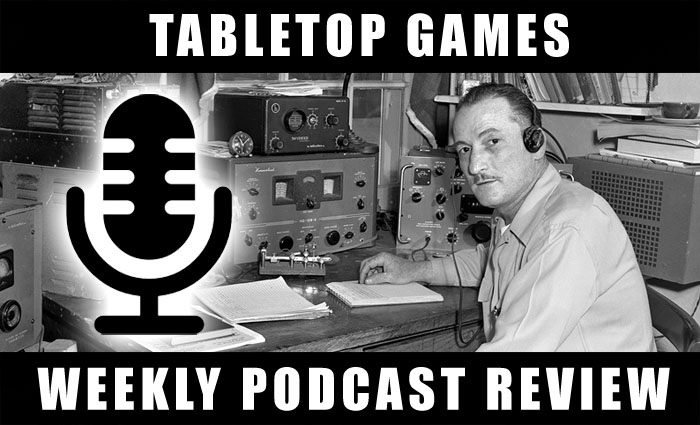 Hey all, Bahkara here for another week of reviews! A few more Adepticon recaps from the Age of Sigmar side and community reaction to Privateer Press' announcements this week. So, lets get on with the show!
Combat Phase Episode 140 – This episode has two interviews. The first one is from an Age of Sigmar event in Sweden. mice talk about the tournament scene there, however you really want to listen to the second one. the second interview is with Faeit212 from the Natfka rumor website. A very interesting discussion about the ins and outs of running a rumors website. A few stories and some of the pitfalls and advice for people that have rumors or pictures to report. A very good listen if you follow the blog or general wargaming news and rumors.
Battlehosts – This episode is part 1 at a look at Eldar. They actually include every type of eldar, including Corsairs. They go over the model range for each faction and most of the units and psychic powers. They actually cram a lot of information in about an hour and a half. If you're looking to start any type of eldar army give the episode a listen because once they are done it will be difficult to find later on since they don't number the episodes, or it could just be me.
Forge the Narrative Episode 141 – Nice, short discussion on the thought process one might go through when deciding on what units too field in the army. Unfortunately, due to the format length, the discussion doesn't get too in depth but it will still give you a starting point for thinking about how to build your army or what the next unit in your army should be.
Signals from the Frontline – Always a good listen for new and rumors on 40K and other miniature games in the industry.
Also Out This Week.
Age of Darkness Episode 27 (30K)
Chain Attack Episode 252 (Warmachine)
Garagehammer Episode 142 (AoS) (Adepticon Recap)
Heelanhammer Episode 149 (AoS) (Adepticon Reccap)
Personal Flash Paper Episode 11 (Infinity)
Hero Phase Episode 1 (AoS)
Counter Charge X Episode 60 (KoW)
Counter Charge X Episode 61 (KoW)
Counter Charge X Episode 62 (KoW)
Counter Charge Episode 15 (KoW)
Rolling the Dice Episode 10 (General)
T3 Episode 19 (General Fantasy)
Beerphase Episode 12 (KoW)
NOVA Squadron Episode 48 (X-Wing)
Eye of Horus Episode 55 (30K)
Mayacast Episode 78 (Infinity)
Long War Episode 47 (40K)
Battledriven Episode 54 (Warmachine)
JadedGamercast Episode 267 (General)
Life After the Cover Save Episode 173 (40K)
MoM Episode 261 (Warmachine)
Kessel Run Episode 38 (X-Wing)
War Council Episode 25 (Hobby)
Wolfkin Episode 58 (40K)
LRDG II Episode 1 (Interviews)
Behind Enemy Lines Episode 24 (FoW)
PwMJ Episode 103 (Warmachine)
Mynock Squadron Episode 12 (X-Wing)
Crippled Systems Episode 155 (Warmachine)
As always, give my podcast, TFG Radio, a listen. We talk 40K mainly but delve into other game systems. This week we have a double header! We talk Privateer Press' dual announcements, it's effects on the community, how GW did the same thing and The Producer takes over an episode!
Have a different opinion? Post in the comments below or email me at [email protected] and let me know!