Age of Sigmar: Flesh-Eater Courts – Inside the Covers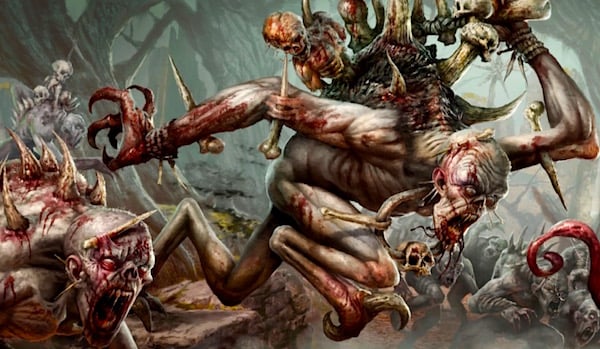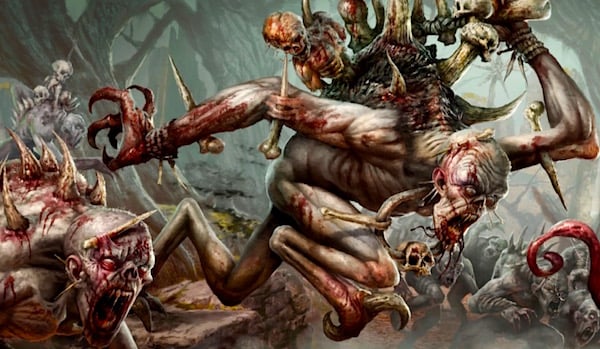 Come see a taste of what lie within the gruesome covers of Flesh-Eater Courts.  Nagash commands it!
Black Library has the cheaper Digital Tablet Edition of Flesh-Eater Courts up fro sale with some excerpts from the book: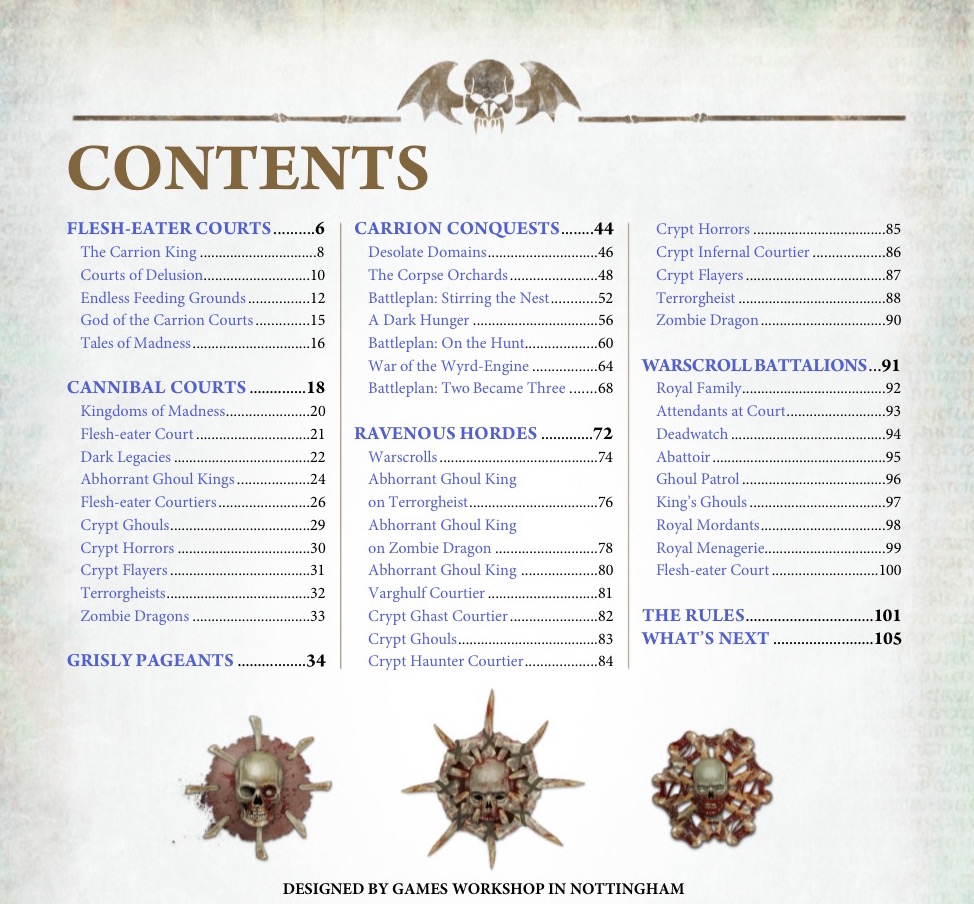 First up – the full table of contents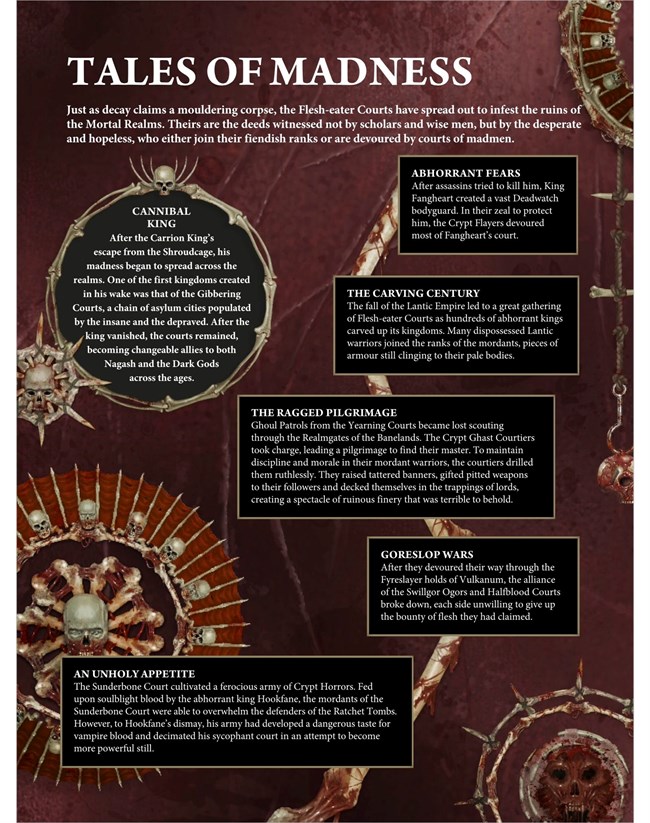 Such gruesome lore
More background and lore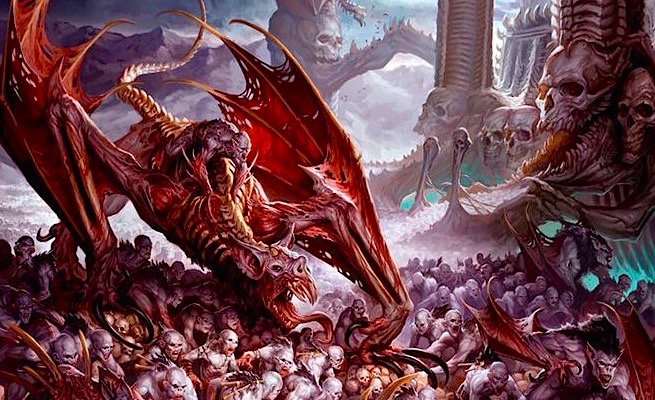 Giving Khorne a run for their money in the skull department.
Subscribe to our newsletter!
Get Tabletop, RPG & Pop Culture news delivered directly to your inbox.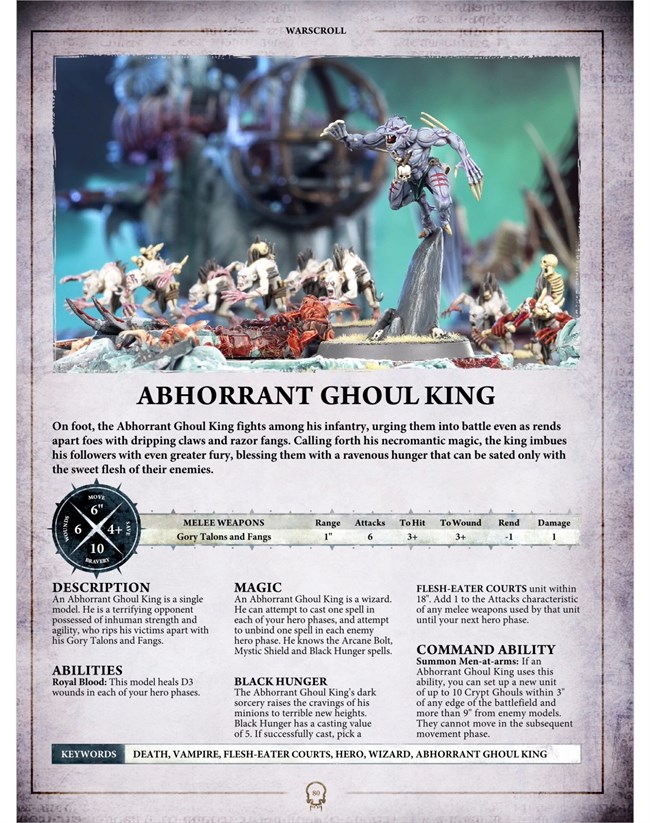 Some sample rules
Look mom, no corners! (on our bases)
This digital edition of Battletome: Flesh-eater Courts contains:
The history and organisation of the Flesh-eater Courts, their vile actions and motivations, with full background for every unit, character and monster in the faction;

3 Battleplans – new ways to play Warhammer Age of Sigmar, with special rules and situations;

12 warscrolls – one for each miniature in the Flesh-eater Courts range;

An incredible showcase of beautifully-painted Citadel miniatures;

The full rules for Warhammer Age of Sigmar: play right away!
ABOUT THIS EDITION
This edition is optimised for tablet devices and requires software capable of reading ePub3 files. For more information about these, check out our Formats and Ranges page.
I leave you with this…, I hear it's Nagash's favorite.