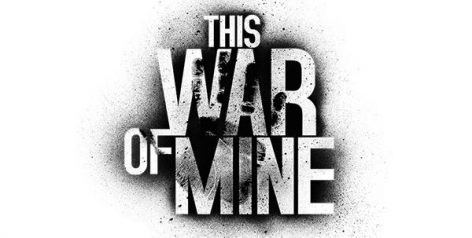 Take a look inside the box of Awaken Realm's newest boardgame…
This review is for the prototype of the game – the Kickstarter is still active and adding stretch goals, so this review doesn't cover everything that's going to be in the final box.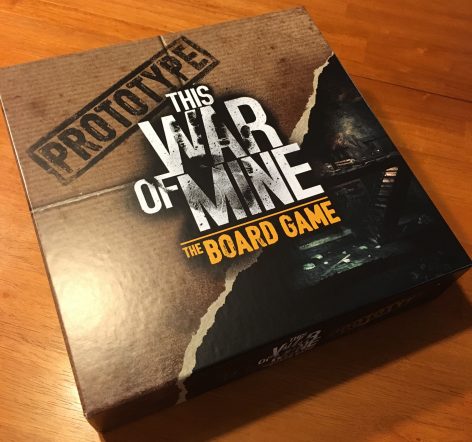 Ok, that said: everything in the prototype looks great, and a lot of care was put into it. Says a lot about the quality of the final product. The first thing you notice when you start going through the contents is the top notch quality of everything and the art is fantastic. The box has built in organization so you won't lose anything or end up with a giant jumble of tokens.
All of these parts will be upgraded to plastic in the final version…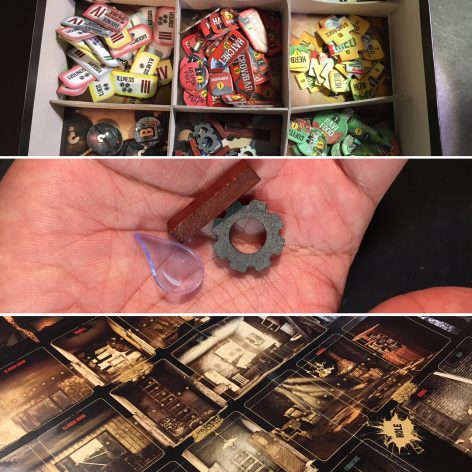 The character minis meet what we've come to expect of Awaken Realms – they are nicely detailed, and made of high quality material that's solid and not bendy. They're ready to paint if you want a more custom feel to your games.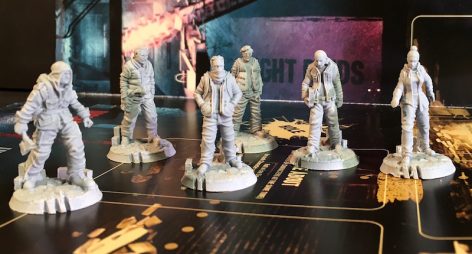 This War of Mine focuses on a group of civilian survivors navigating their way through a war torn city – it's a game for folks that like teamwork and a narrative. The goal here is to survive together.
Part of what makes the game stand out is the use of a character Journal as its turn structure, which insures that everyone playing gets into the game. The Journal is passed from player to player and used to form the backbone of the story of each round. A round covers a day and a night in which characters find food and shelter, protect themselves from enemies, raid other camps for more supplies – anything they need in order to survive. Each group member will be asked to make important choices with real consequences.
There's a built in stop and save point at the end of every round – making it really easy to play multi-session campaigns if you run a weekly gaming night.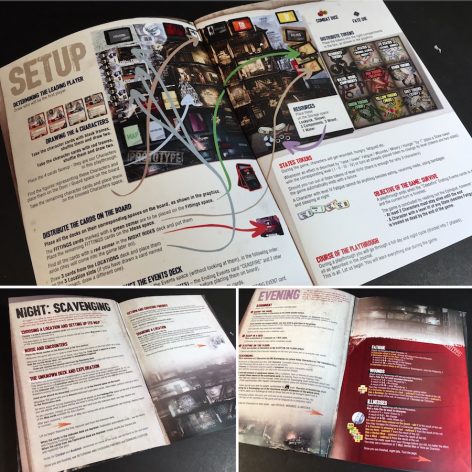 There's a lot of card based play, which helps make the possibilities near endless and interesting. The final version will include over 1,000 unique adventures and more will follow with a planned mobile app. It will also extend the number of characters to 12.
For a more detailed look at the game play check out this video from Awaken Realms:
Even with the limits of the prototype the game provides a great playing experience, and it's easy to pick up. It's nice to play something that doesn't pit players against each other. The folks at Awaken Realms have really brought the video game to the table – it makes you really consider the plight of the characters you're playing.
They're still adding stretch goals to make the experience even better…