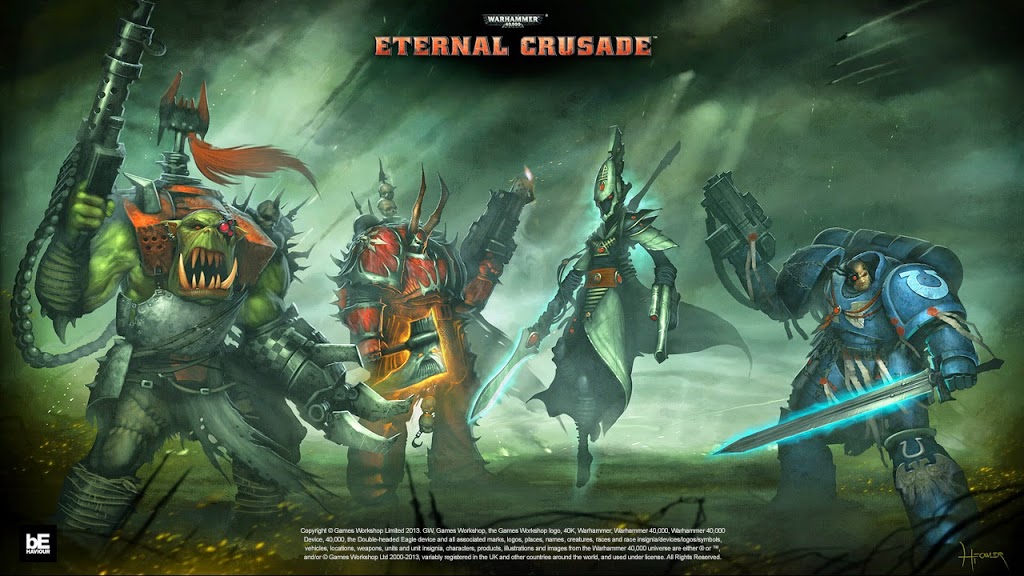 The Eternal Crusade Crew is back and they have some great new Eldar info to share – behold the stealthy Striking Scorpion.
via Warhammer 40,000 Eternal Crusade
Brent Ellison, Julien Cere, Katie Fleming, and Noah Ward recently gave a Production Update (Metrics of Eternal Crusade, advancements, new Rogue Trader Store weapons, Striking Scorpion stealth mechanics, and gave a preview of an upcoming map). They finished the show answering Q&A from the Founder's Lounge and did some giveaways!
Eldar Striking Scorpion
Check out the Eldar's latest stealthy killer, the Striking Scorpion.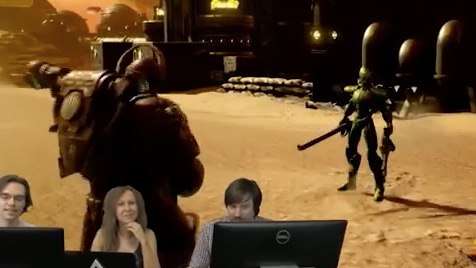 Now you see me…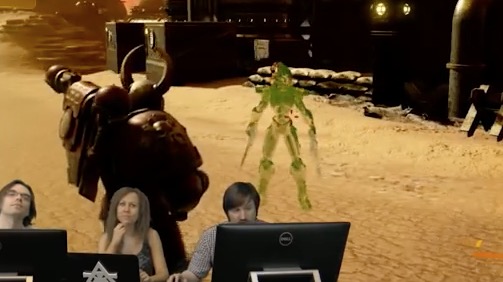 Now you're don't.
Next we got so see some of the game tuning statistics like win loss rations of maps, factions, classes and cool looking maps showing where players die.  Lots of info on how the developers are starting to tune and balance the game.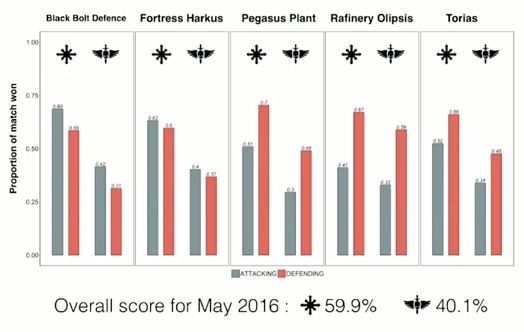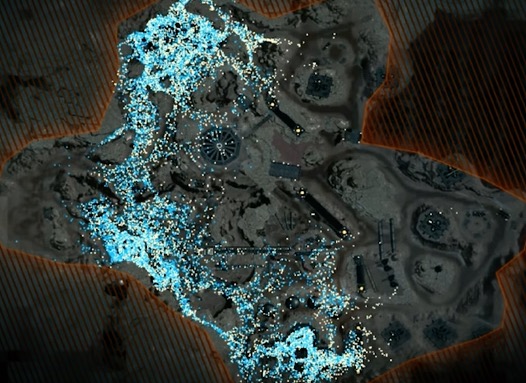 This is a pretty solid update so go check it out! If you want to jump into the action you can always join the Early Access and help with the feedback of this game!
Warp Hunter vs Vindicator – decisions, decisions…