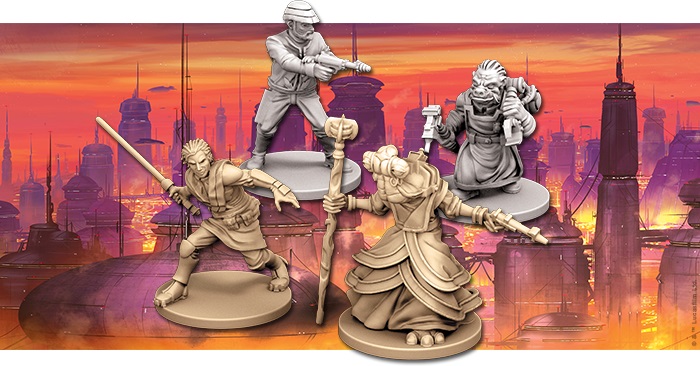 The Bespin Gambit is here for Imperial Assault –  take a look at the Dark Side Forces in this brand new expansion!
via Fantasy Flight Games
With The Bespin Gambit, you can take your Imperial Assault missions into the iconic locations of Cloud City. You may sneak through an ornate dining room or battle your foes around the deadly pit at the center of a carbon freezing chamber. While an entirely new mini-campaign challenges both Rebels and Imperials to search for a missing spy, you'll also find plenty of content for the skirmish game with two new skirmish missions and new Command cards and skirmish upgrades.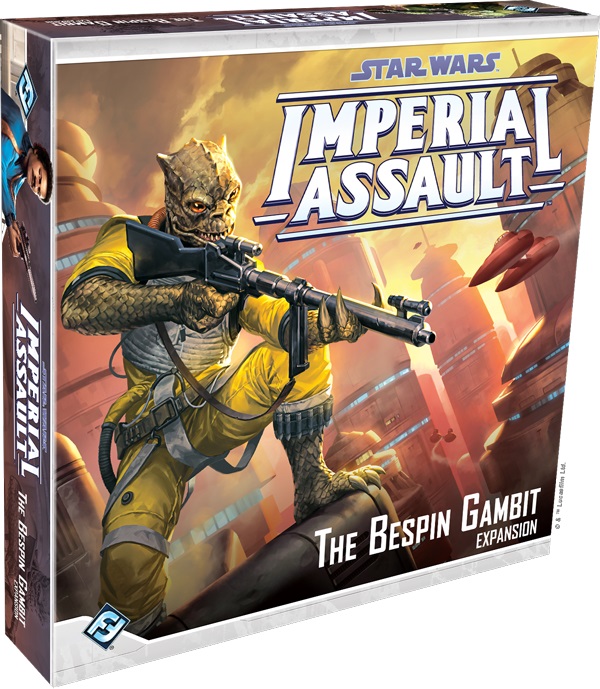 Guarding Cloud City

Security in Cloud City is provided by the renowned Cloud City Wing Guard. Though these highly-trained security personnel are ostensibly charged with keeping the peace, they are no friends of the Empire or the Rebel Alliance—and they have been known to work for whoever pays the most credits.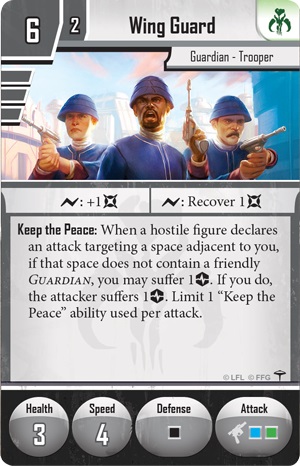 Whether you're playing the campaign game or a head-to-head skirmish, the Wing Guard provides the Mercenaries faction with an inexpensive Trooper figure. Though these units are fragile, they can serve an important function by protecting your other figures with Keep the Peace. When an enemy attacks a space next to the Wing Guard, Keep the Peace allows you to suffer one strain to force the attacker to suffer a strain.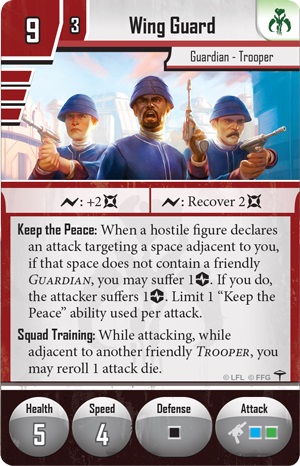 The elite Wing Guard retain the Keep the Peace ability offered by their normal counterparts, but their surge abilities improve, allowing them to deal and recover more damage. Elite Wing Guard also benefit from increased health, giving them crucial staying power in the face of concentrated fire. Finally, elite Wing Guard can take advantage of Squad Training, giving them additional rerolls and making their attacks more potent!

Don't Cross a Tinker

While the Cloud City Wing Guard keep order in the higher-class, more respectable parts of the city, the lower levels are the domain of the Ugnaught Tinkerers. The Ugnaughts work tirelessly to repair and maintain Cloud City, and their mechanical prowess can serve them equally well if a brawl breaks out around them.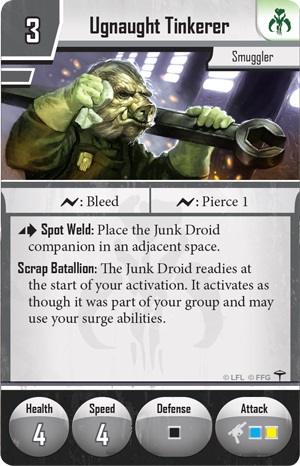 In a game of Imperial Assault, there's only a single Ugnaught Tinkerer per figure group—but that doesn't mean they fight alone. As an action, an Ugnaught Tinkerer can use Spot Weld to place a Junk Droid companion in any adjacent space! Companions are a new addition to the game in The Bespin Gambit, and they support the rest of your strike team by attacking or impeding your opponent in other ways. There are three distinct companions included in The Bespin Gambit, but the Ugnaught Tinkerer is only interested in one: the Junk Droid.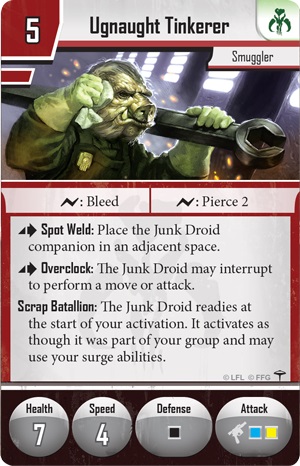 You may also choose to invest a few extra points for the elite version of the Ugnaught Tinkerer. This version has the same speed and dice, but benefits from increased health, an improved Pierce ability, and the Overclock ability. Ordinarily, the Junk Droid readies at the start of an Ugnaught's activation and activates as though it were part of that Ugnaught's figure group. However, with the Overclock ability, your elite Ugnaught Tinkerer allows the Junk Droid to interrupt and perform a move or attack—ensuring that you get the most out of your small companion before it's destroyed.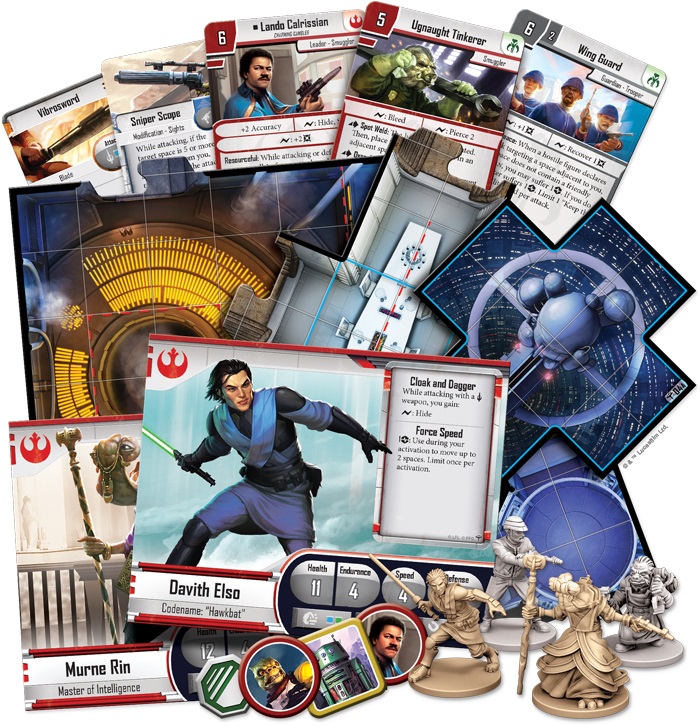 For even more info check out the full preview direct from Fantasy Flight Games right HERE. It's got a lot of great info about this brand new expansion for Imperial Assault. It doesn't matter if you're looking to bolster your Spy Network or keep those rebels on lock-down The Bespin Gambit will have something for everyone.
The Bespin Gambit is in stores NOW.
Lando's not a system. He's a man. Lando Calrissian. He's a card player, gambler, scoundrel. You'd like him.