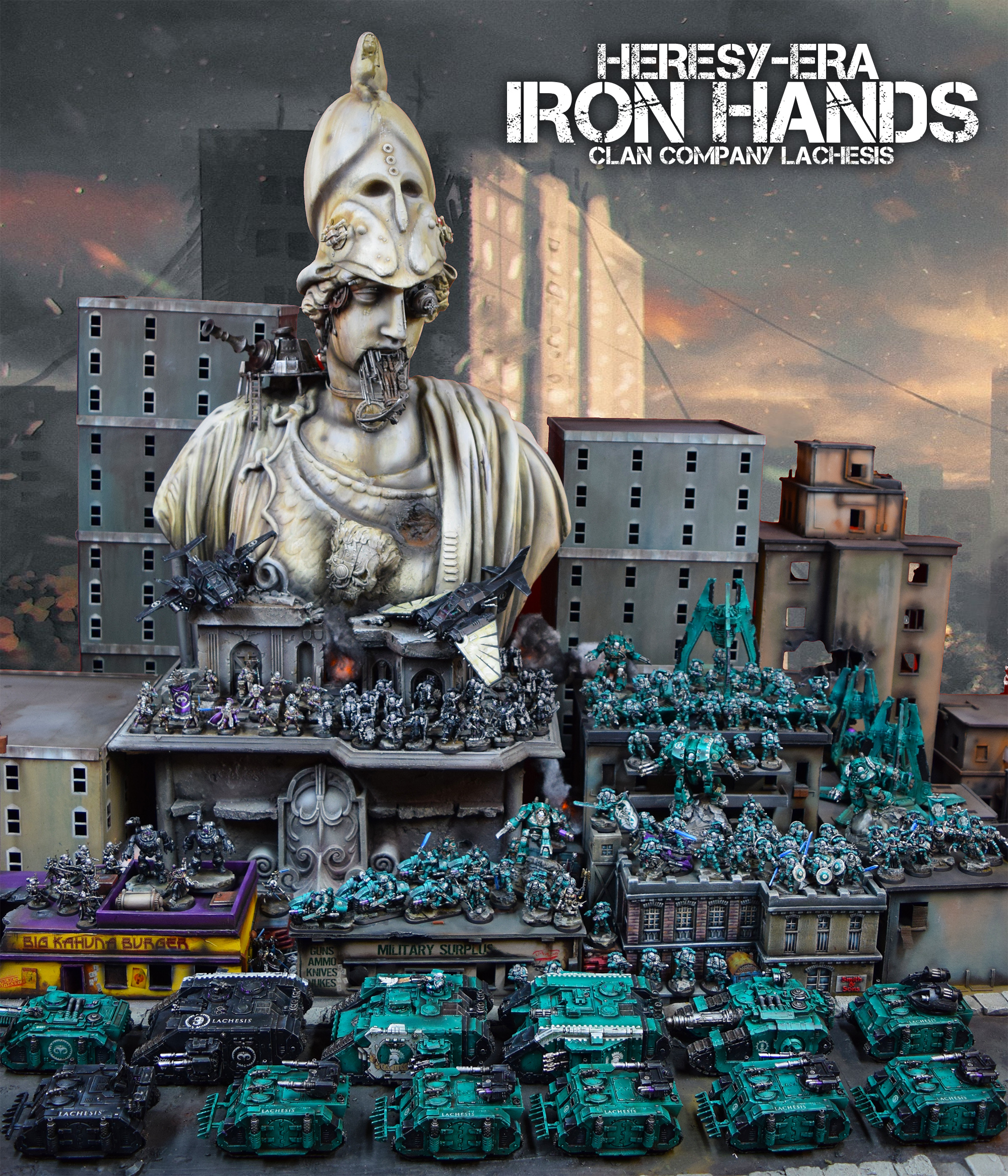 Hello BoLS readers. It's heresy tank time – with TONS of Forge World to satisfy any treadhead!
Part four of Clan Lachesis coverage is here, and this time it's tank talk! Almost all of the vehicles in this army are Forge World, and a real treat to paint.  For the iconography, I wanted a mix of traditional and martial fitting of the Greek theme of Clan Lachesis with a few very individual markings to bring in some fun freehand.  The owl design is my favorite, with thanks to the customer for supplying that imagery and other inspiration for freehand.
For more images and information on my services:
Thanks, and until next time!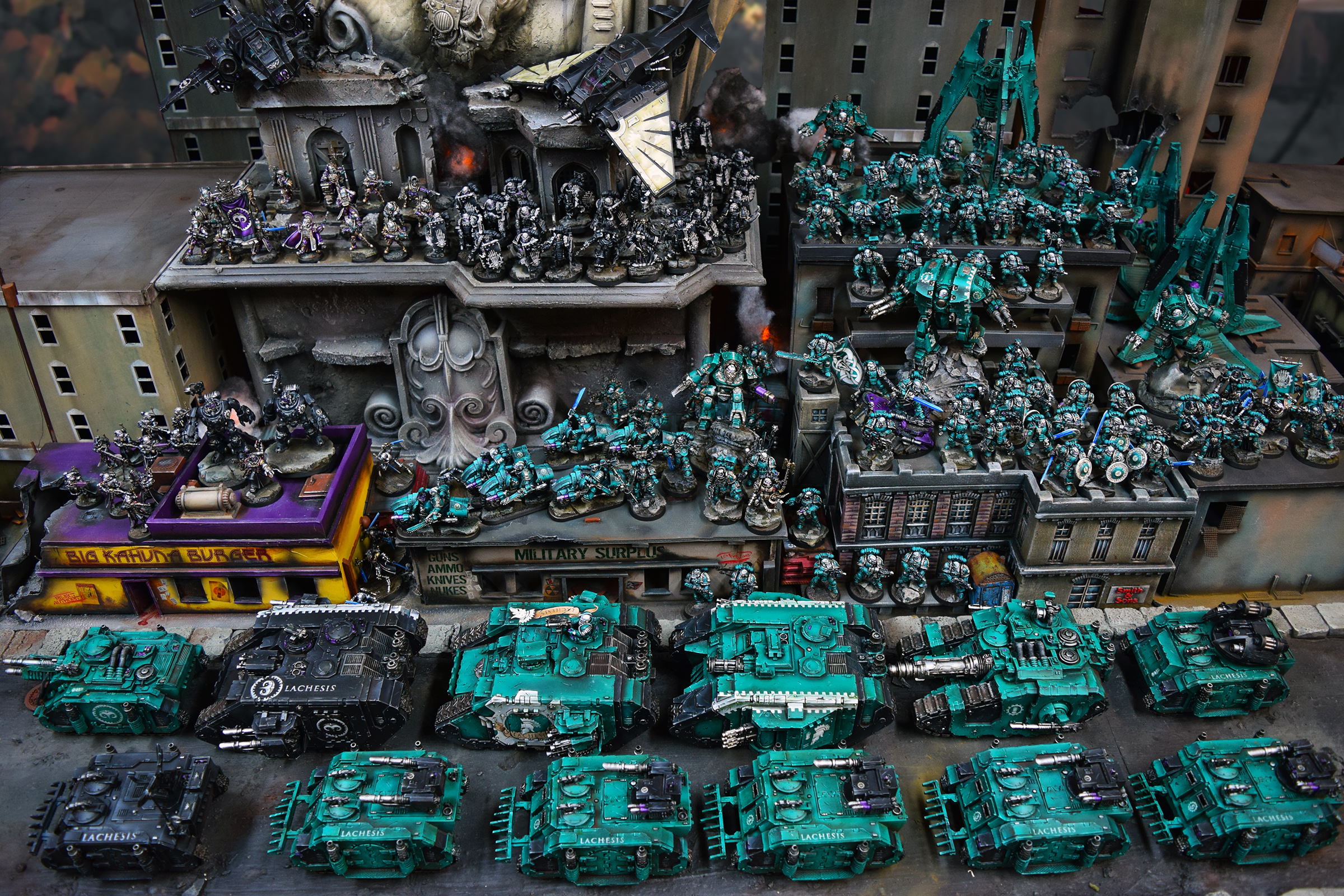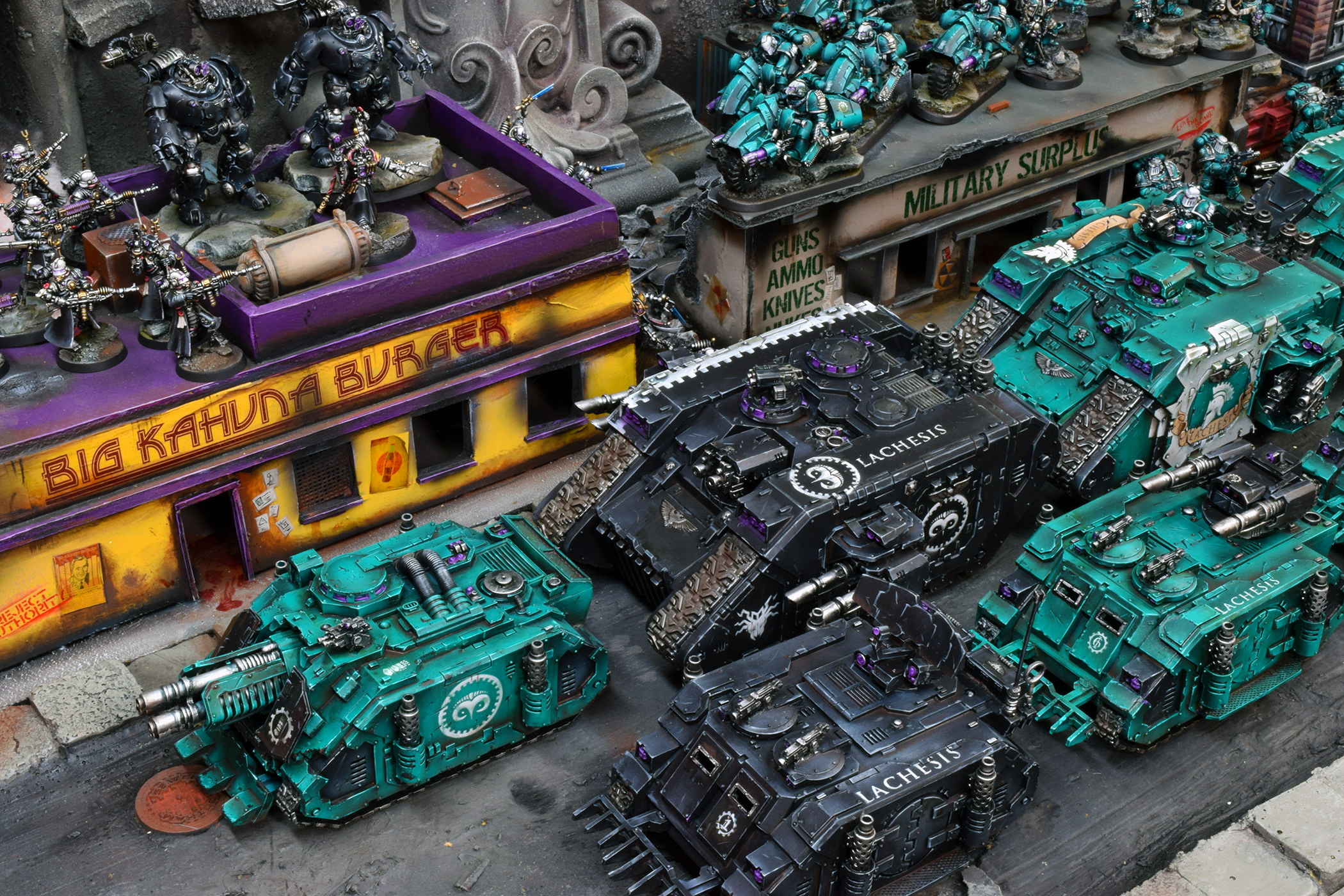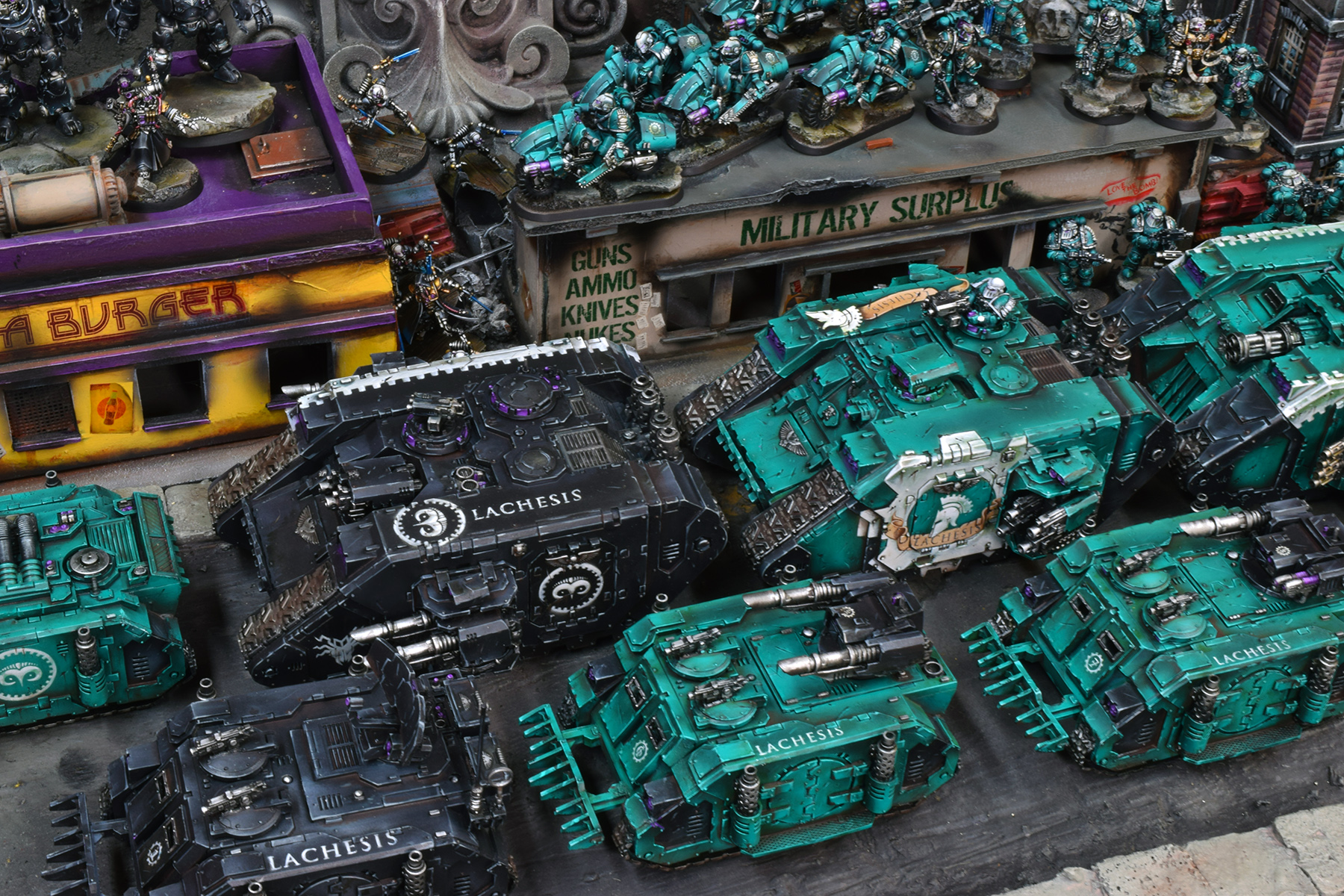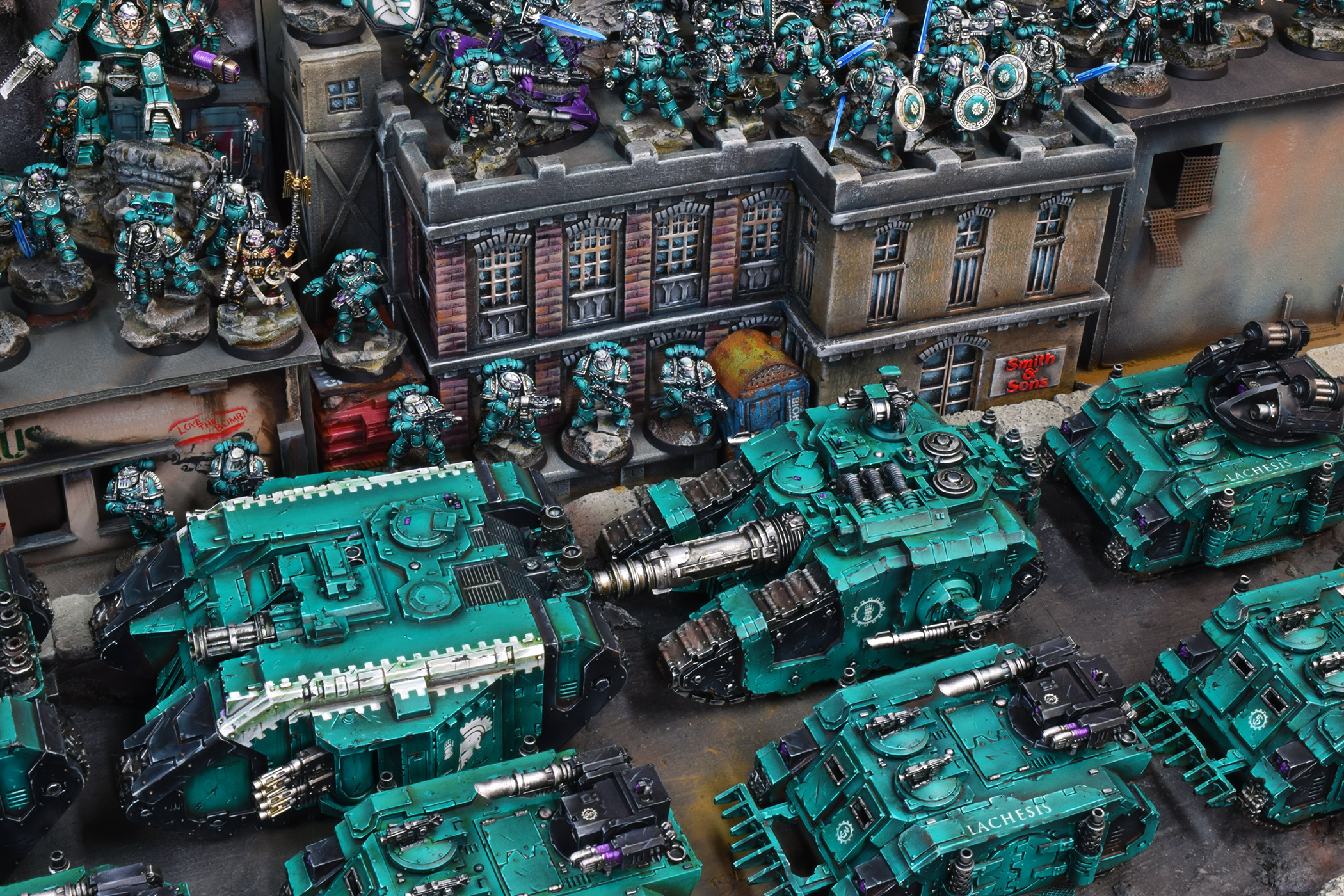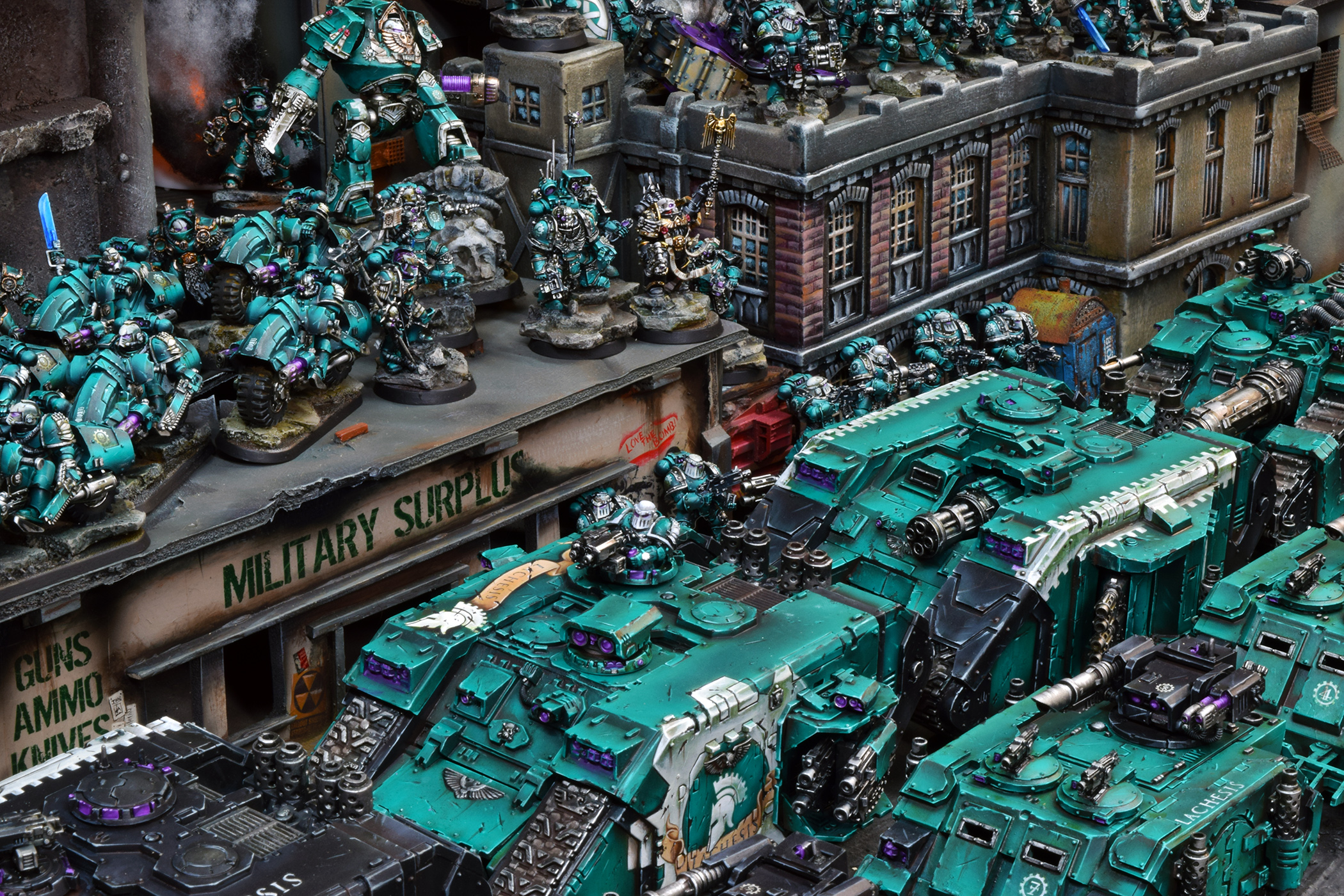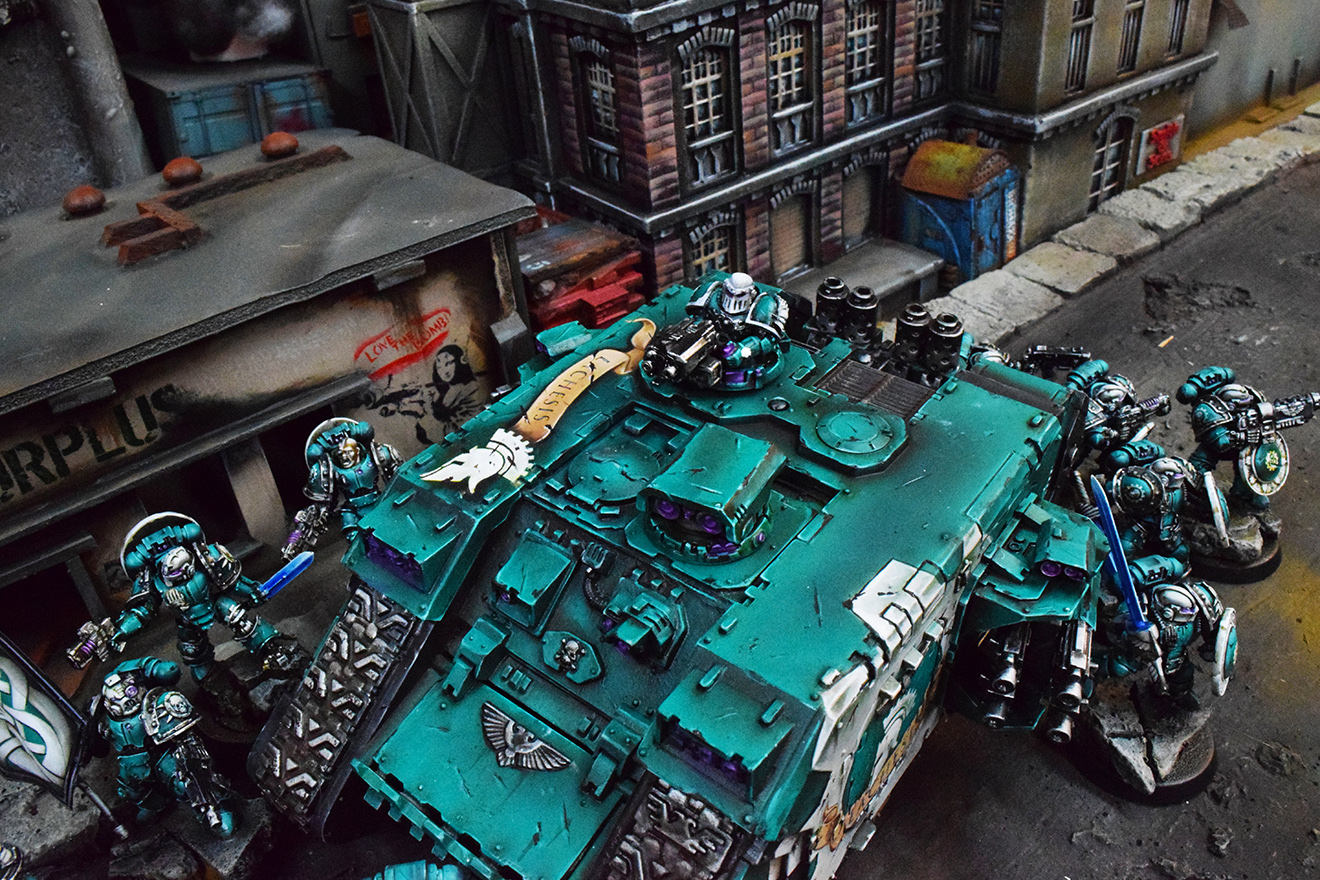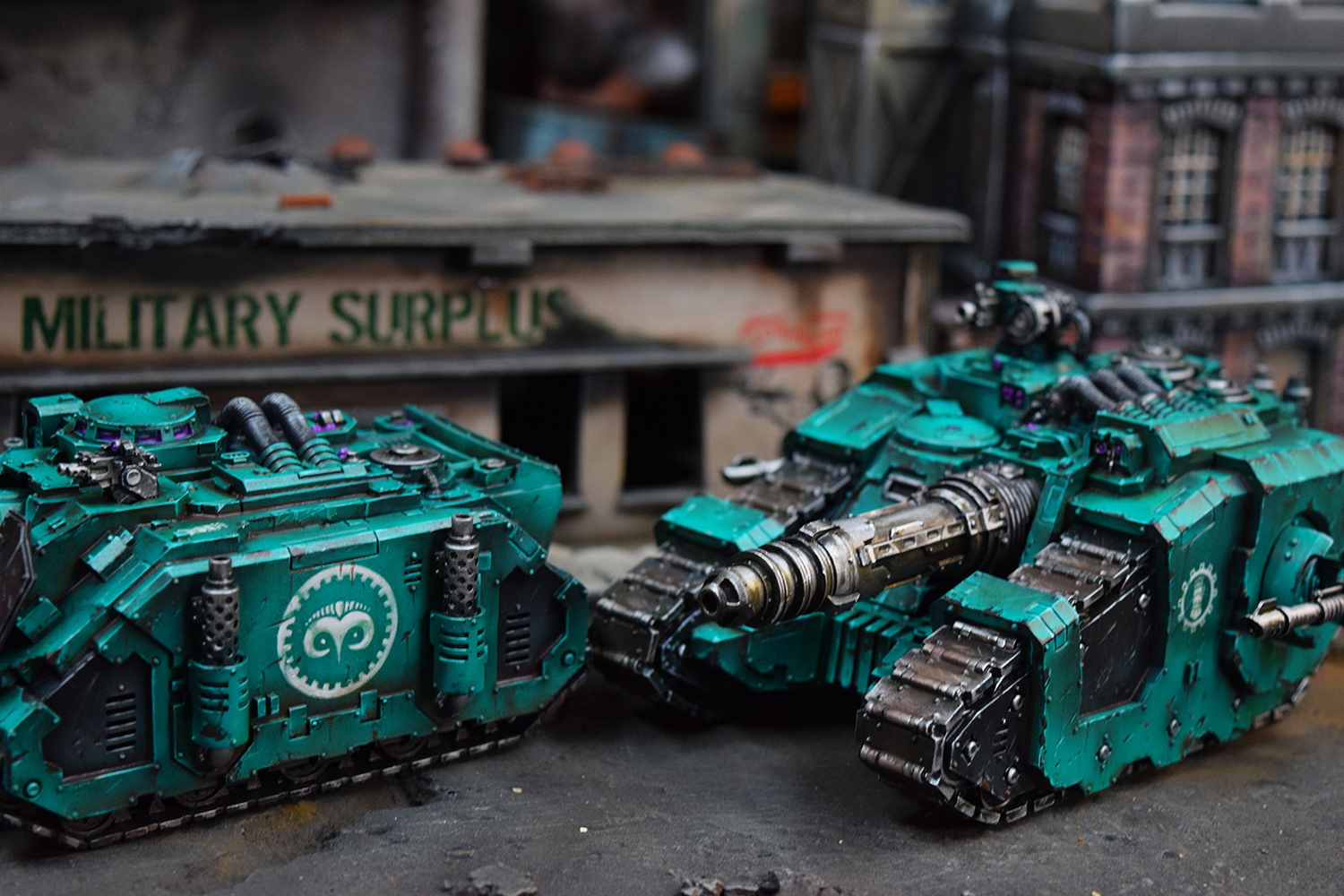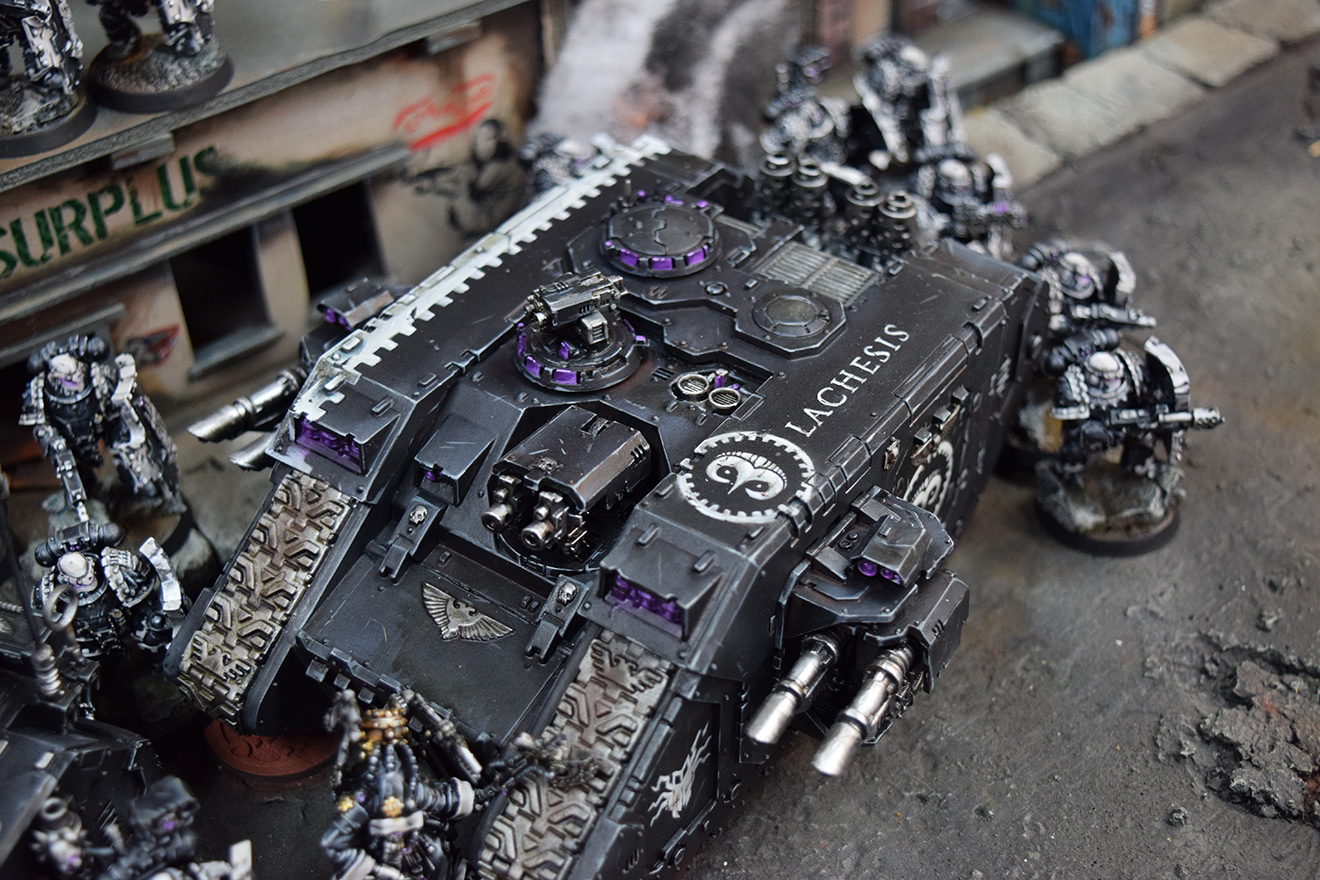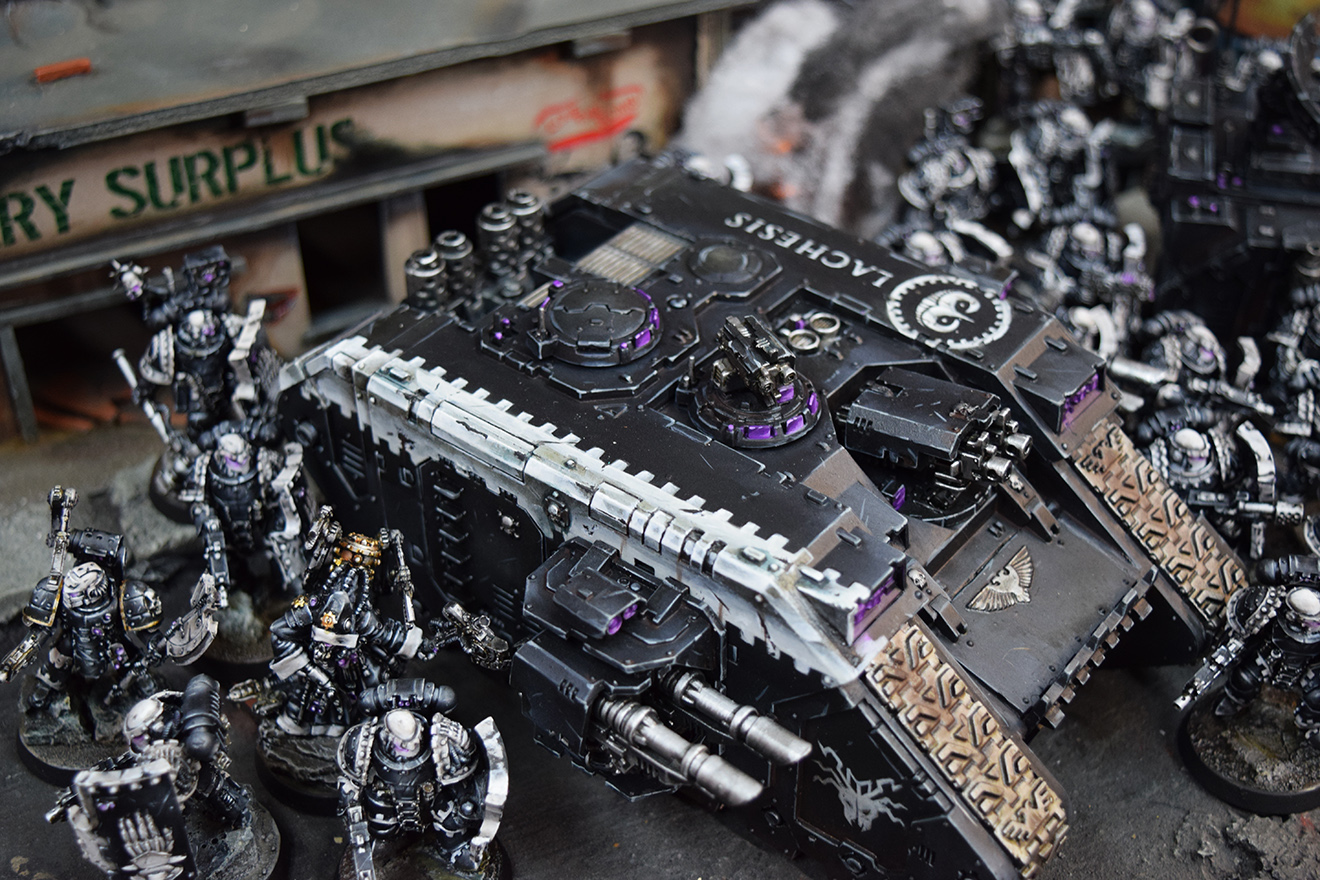 ~Give it up for Brandon! More hobby awesomeness soon.