GMM SHOWCASE: Heresy Iron Hands Clan Lachesis – Immortals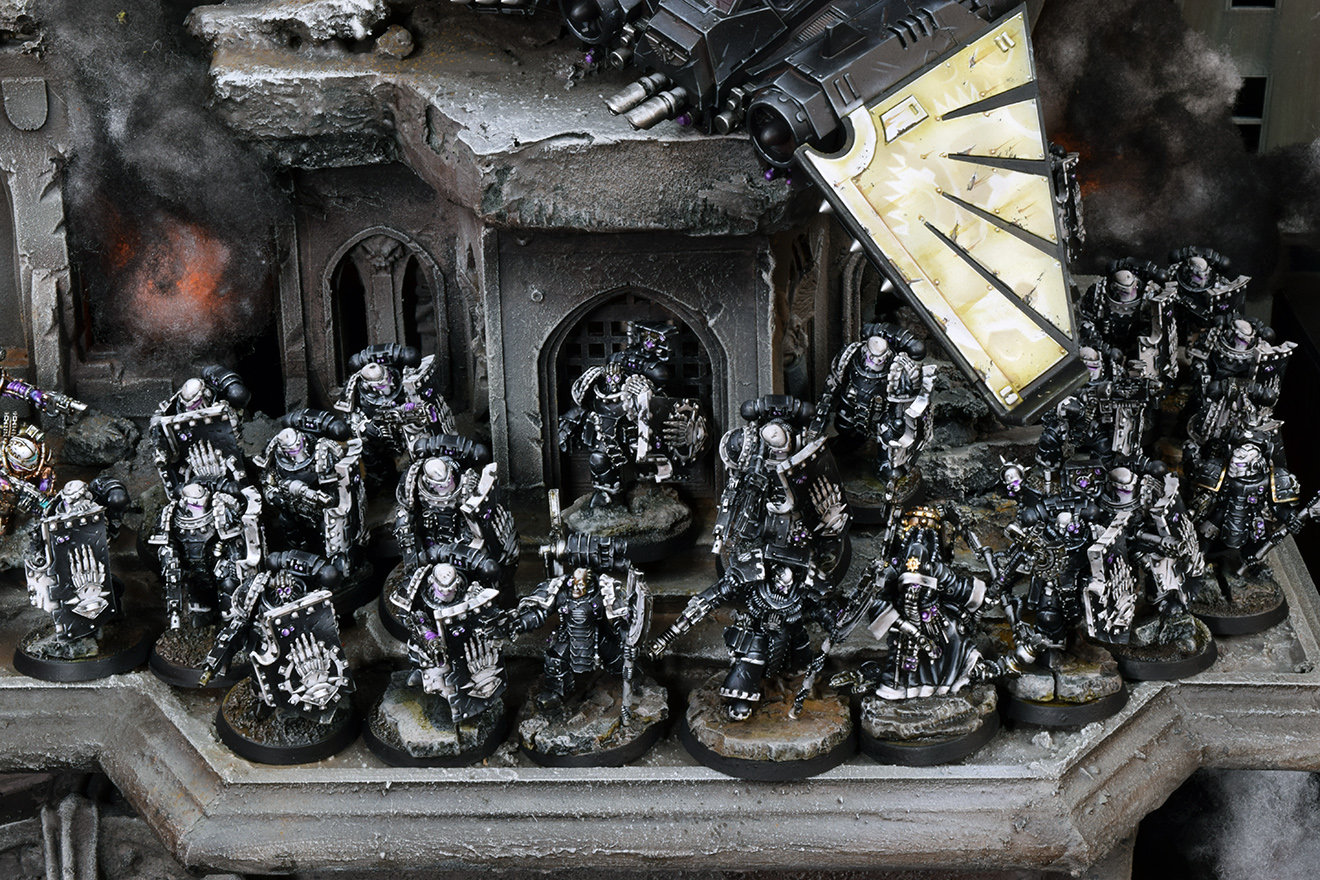 Brandon here BoLS readers. For part three in coverage of the Iron Hand Clan Lachesis, let's talk Medusan Immortals!
These are great models, with the trim and large shields allowing for a lot of weathering.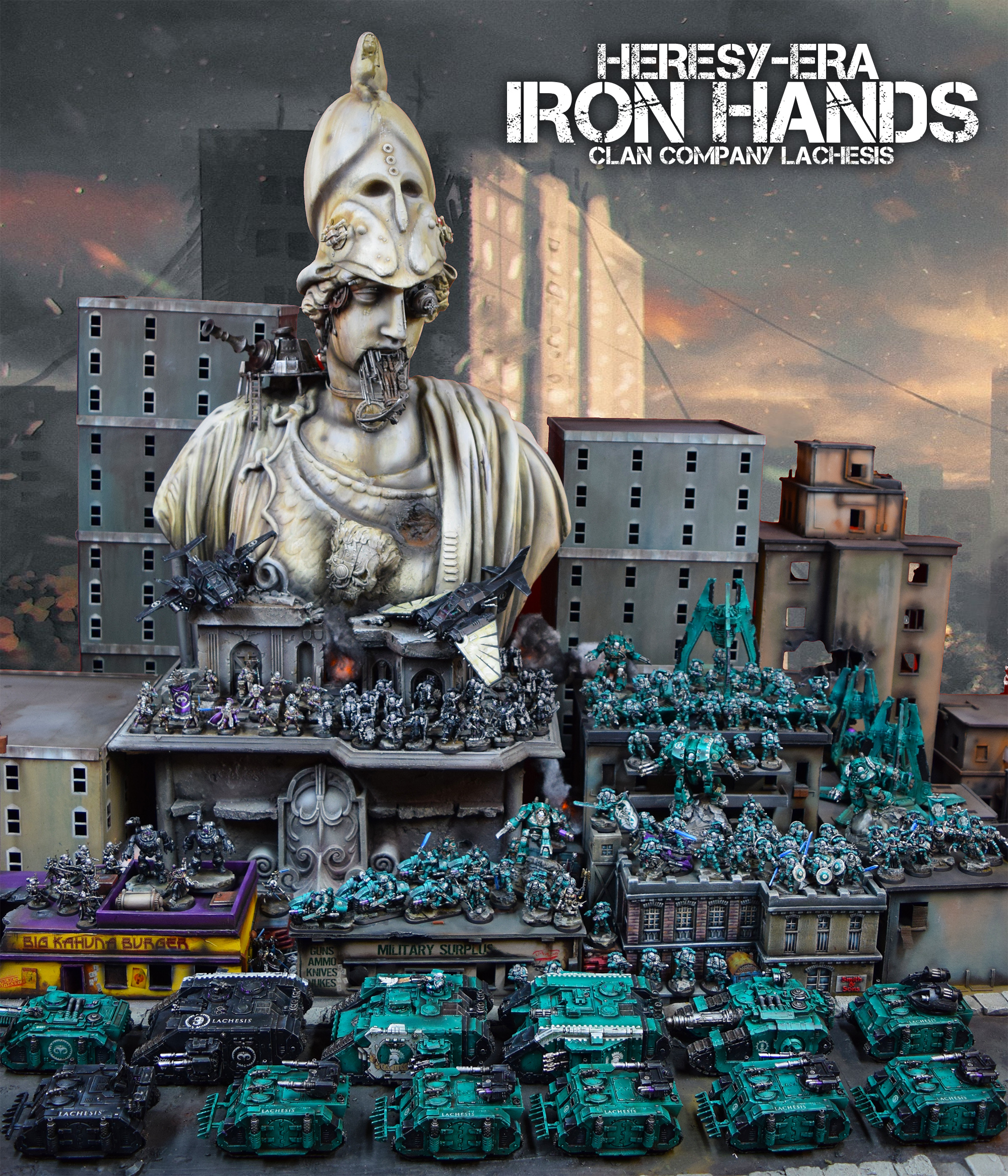 While the main elements of Clan Lachesis are the "motherboard green," for the Immortal and Admech elements of the army, the customer asked these be kept in traditional black and white.  To get a good cohesion with the other models, the black was given a lot of depth and much more than a simple black coat and highlighting.  The end result is a tough looking crew; a wall of iron to defend or assault. A keen eye will also spot some other Forge World models and some small conversions.
For more images and information on my services:
Thanks, and until next time!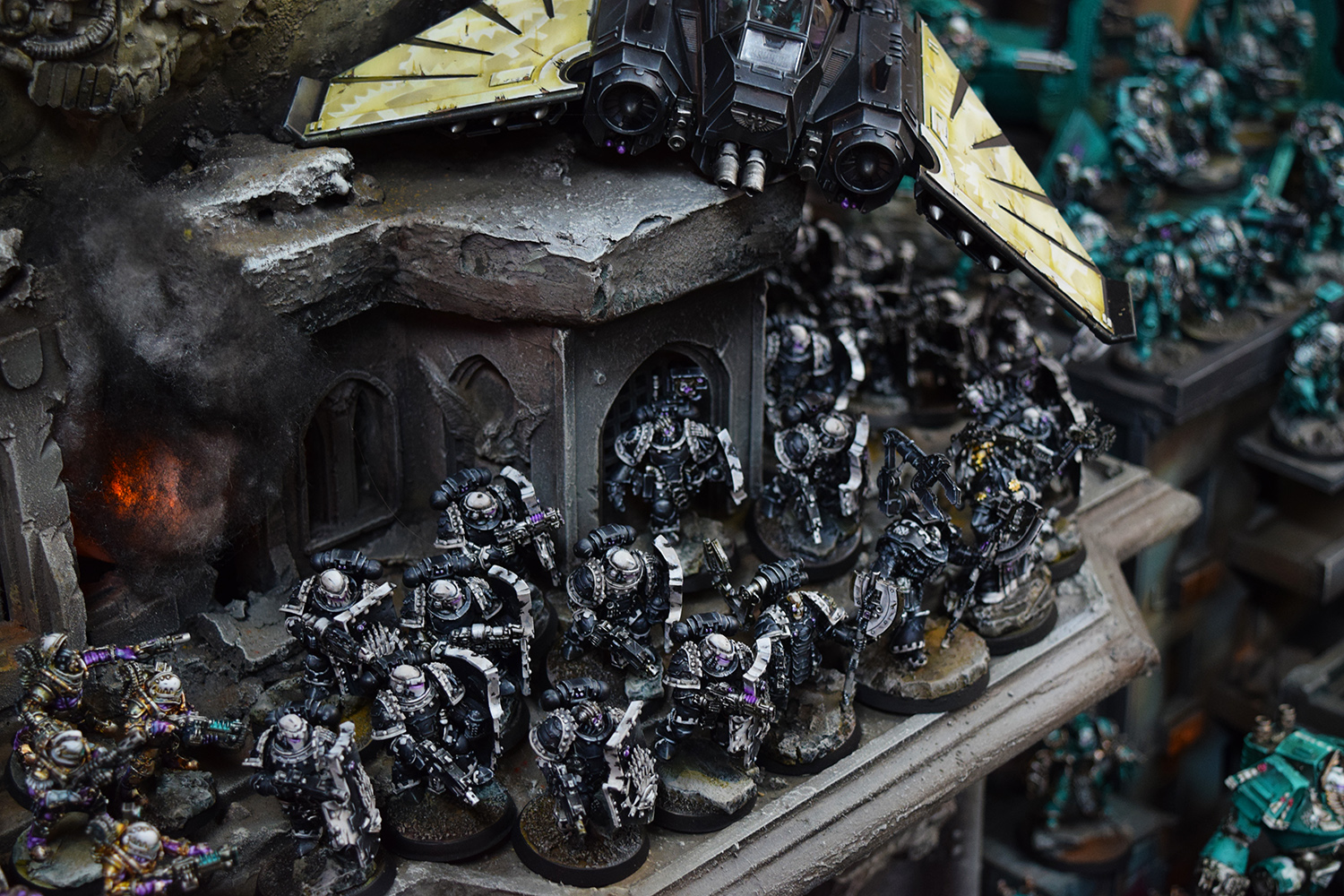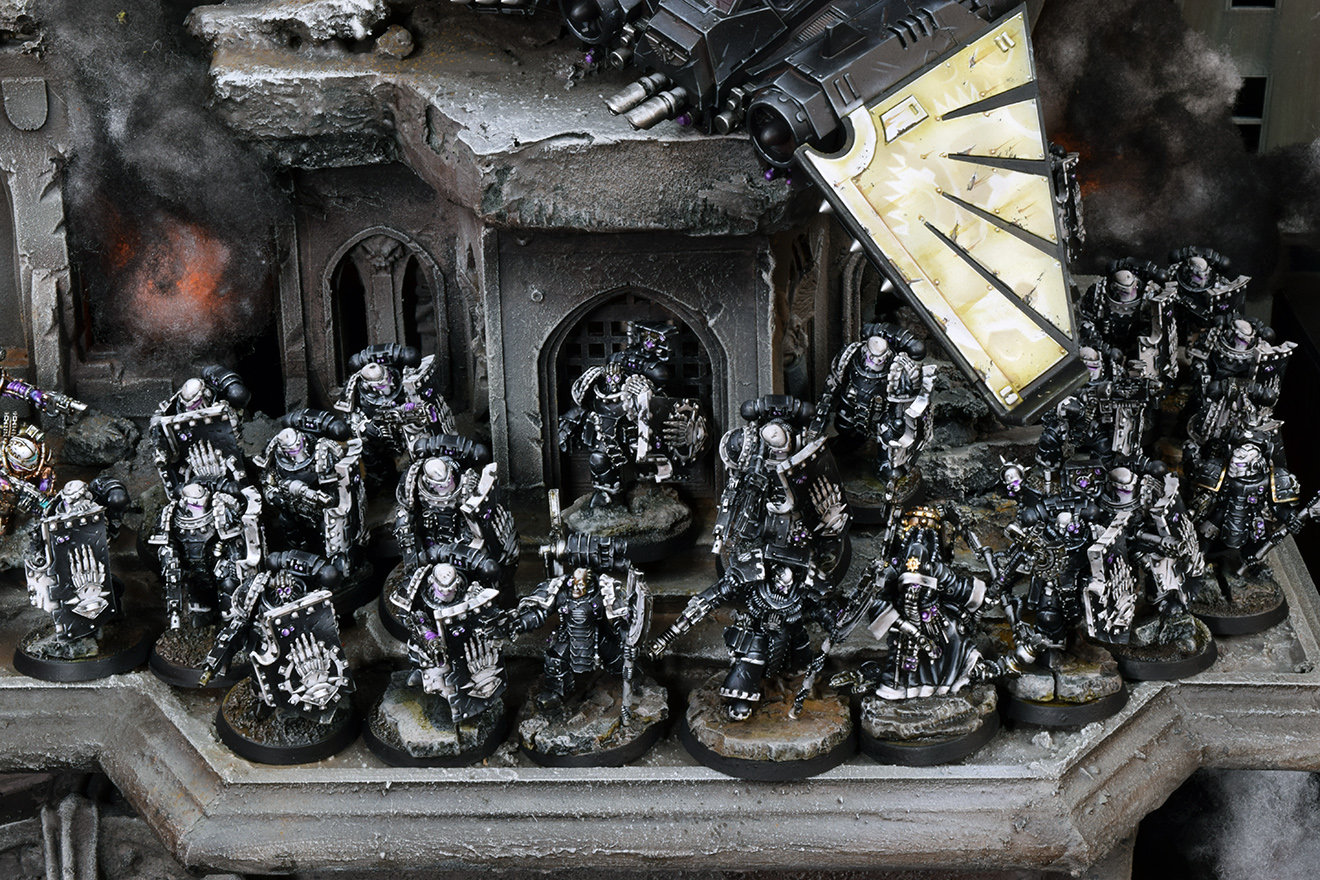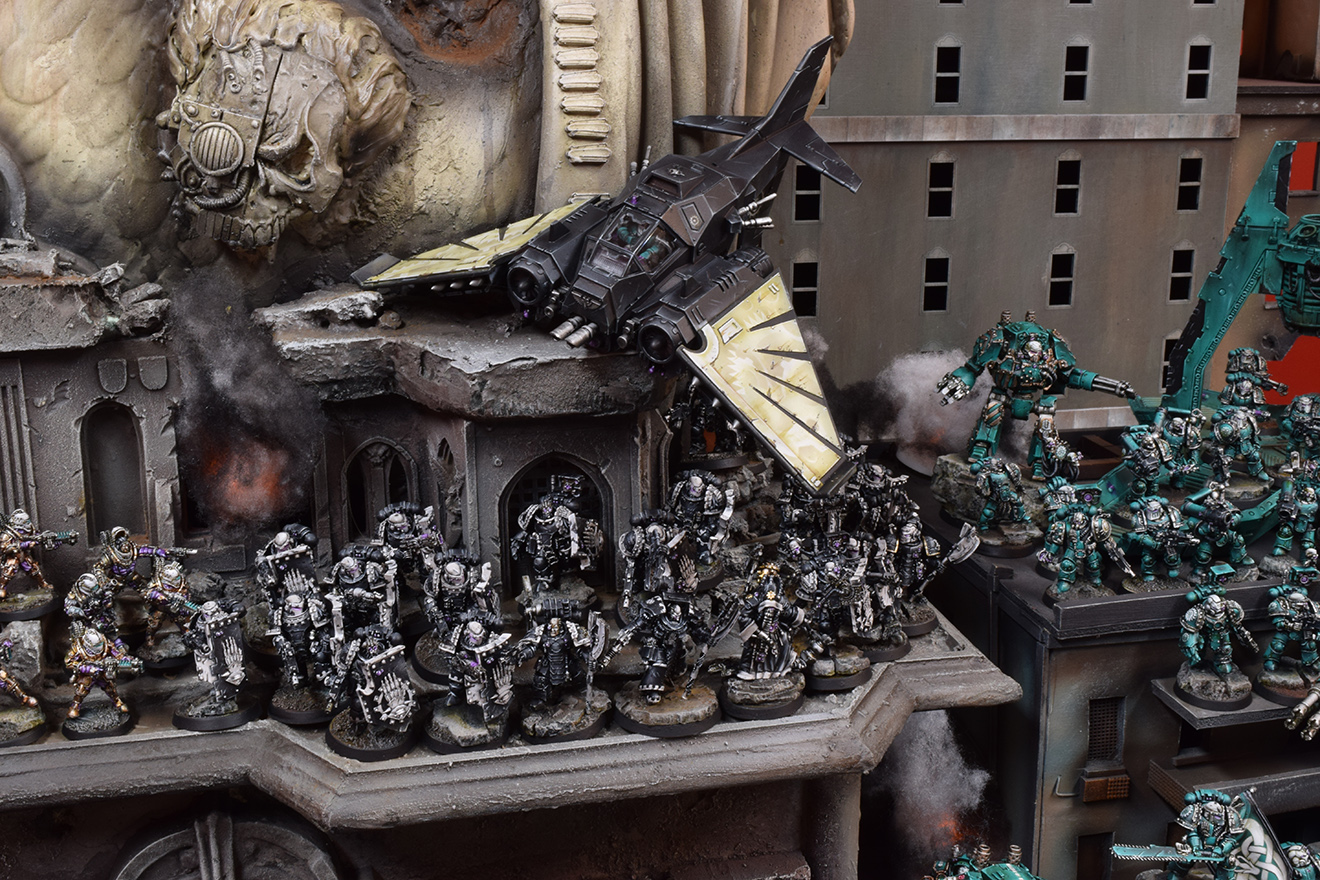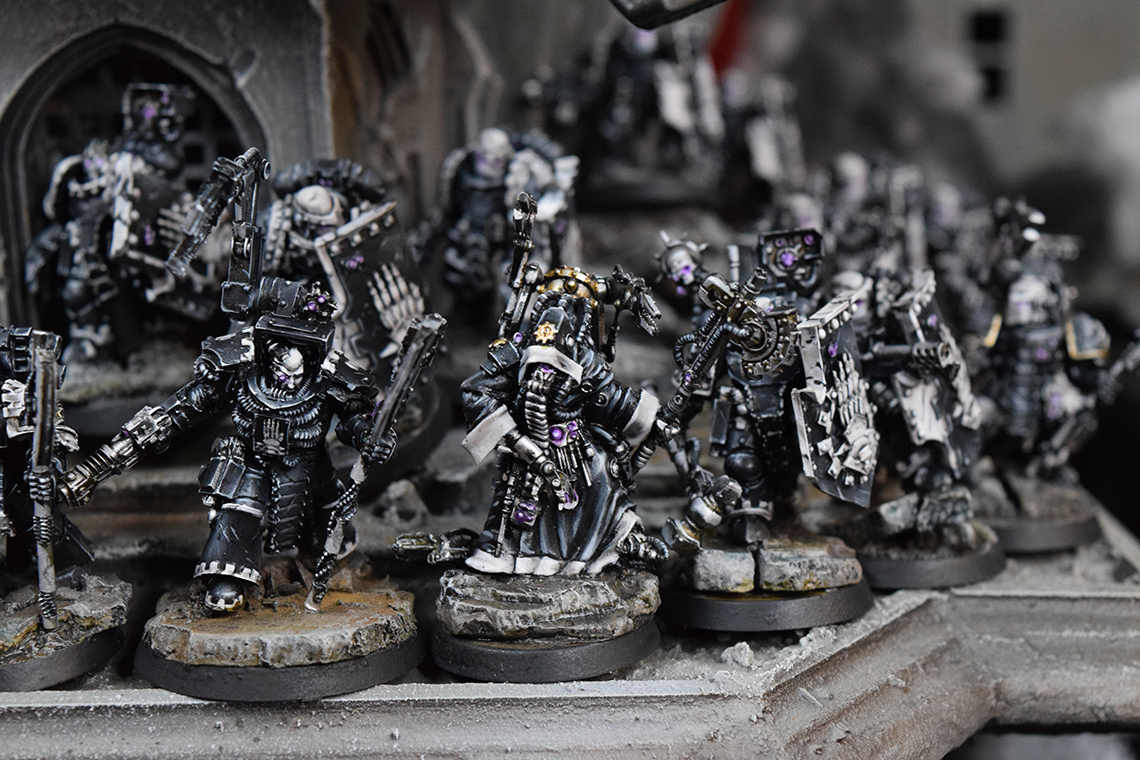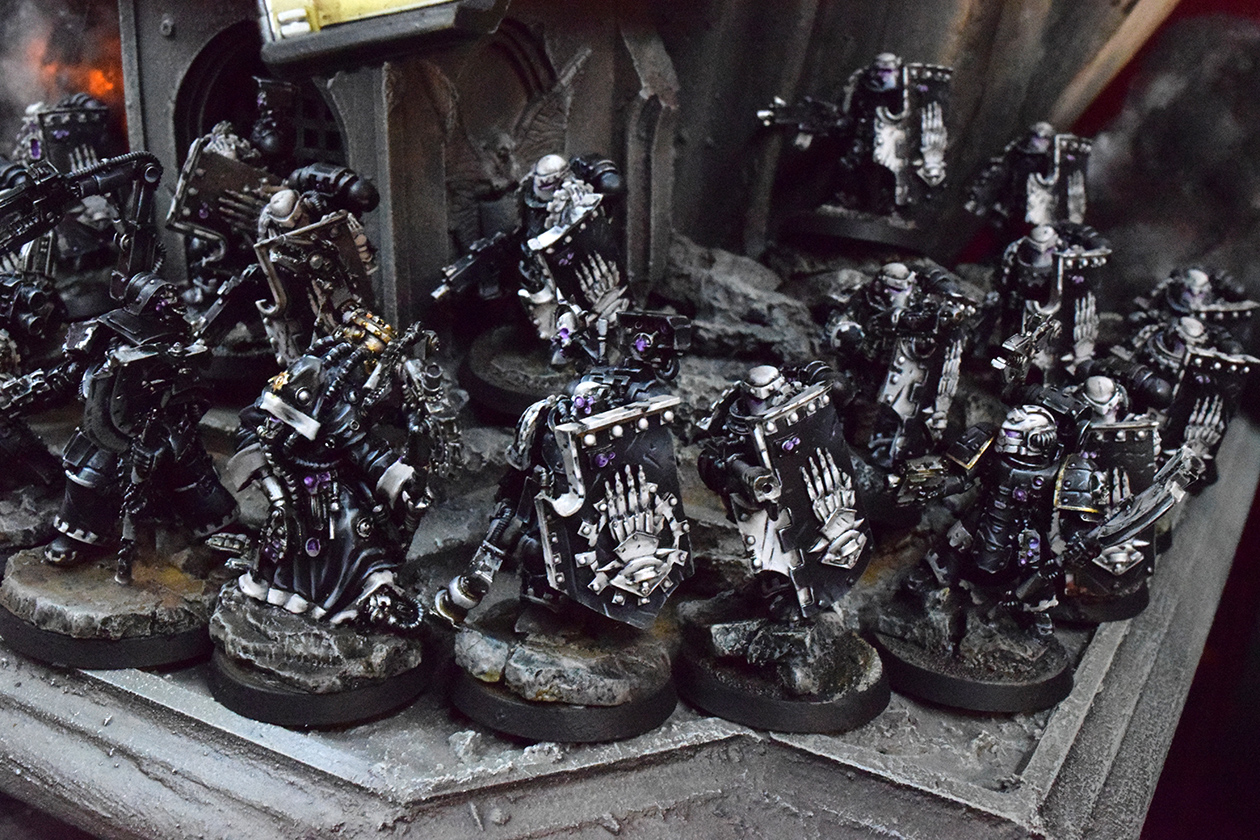 Subscribe to our newsletter!
Get Tabletop, RPG & Pop Culture news delivered directly to your inbox.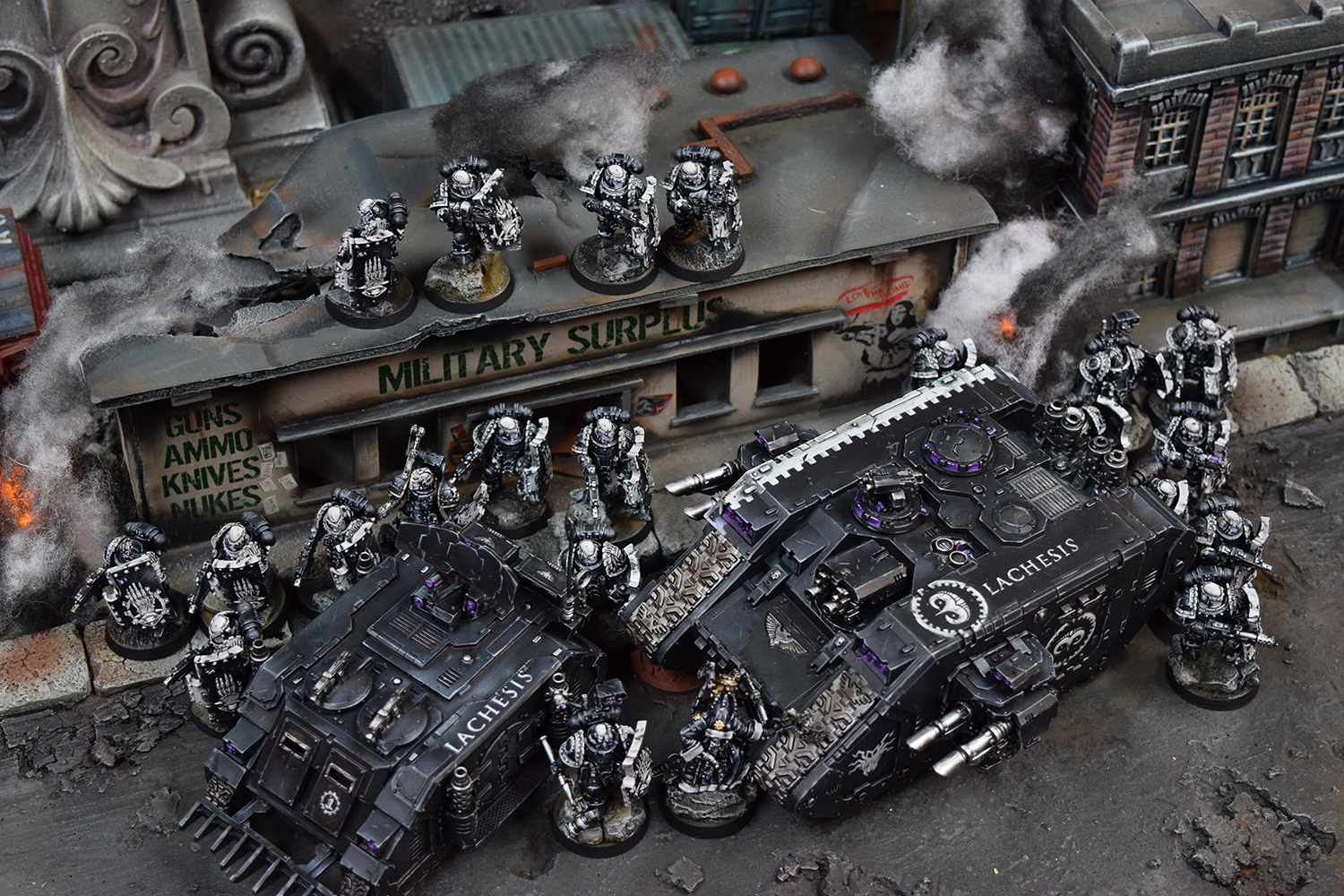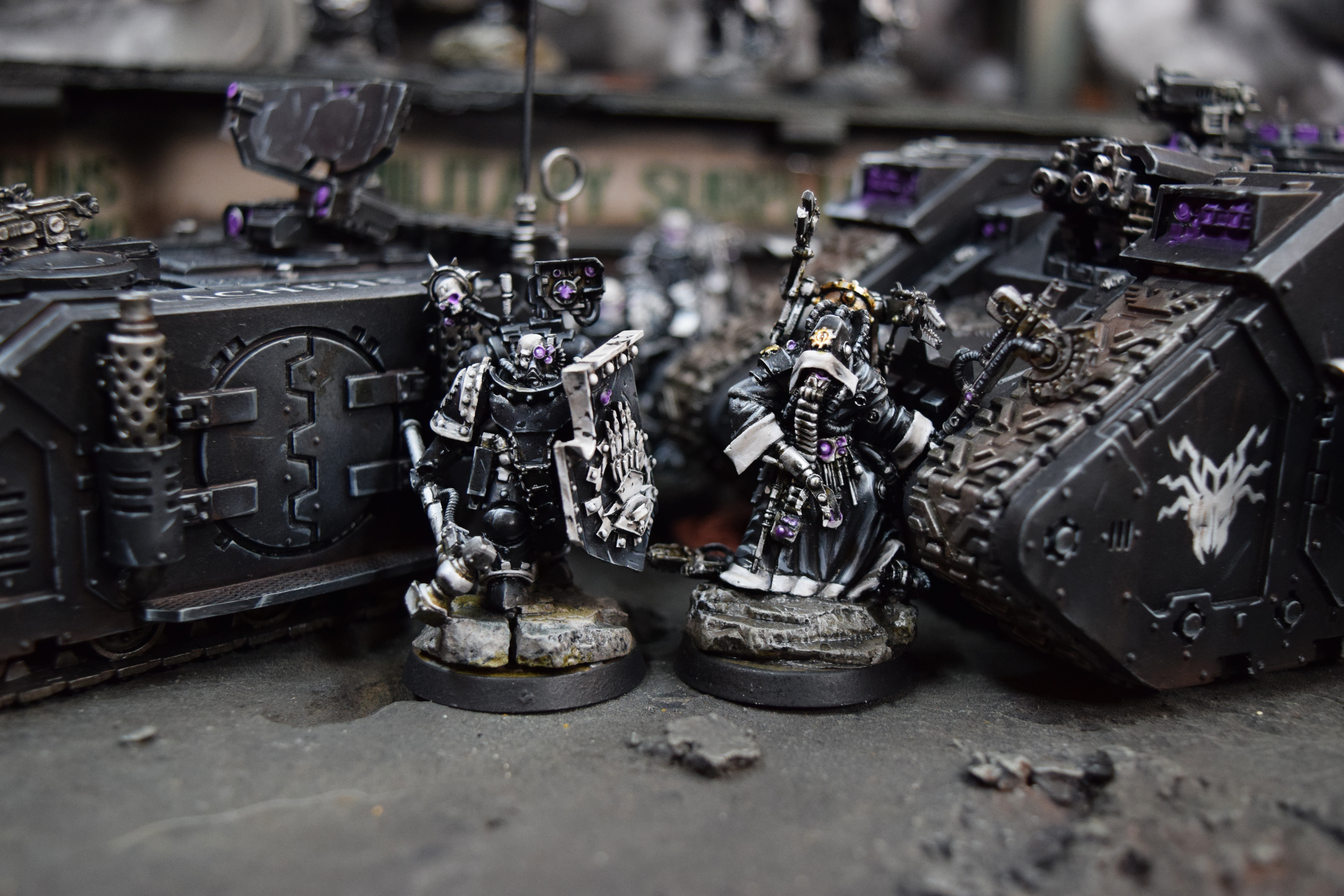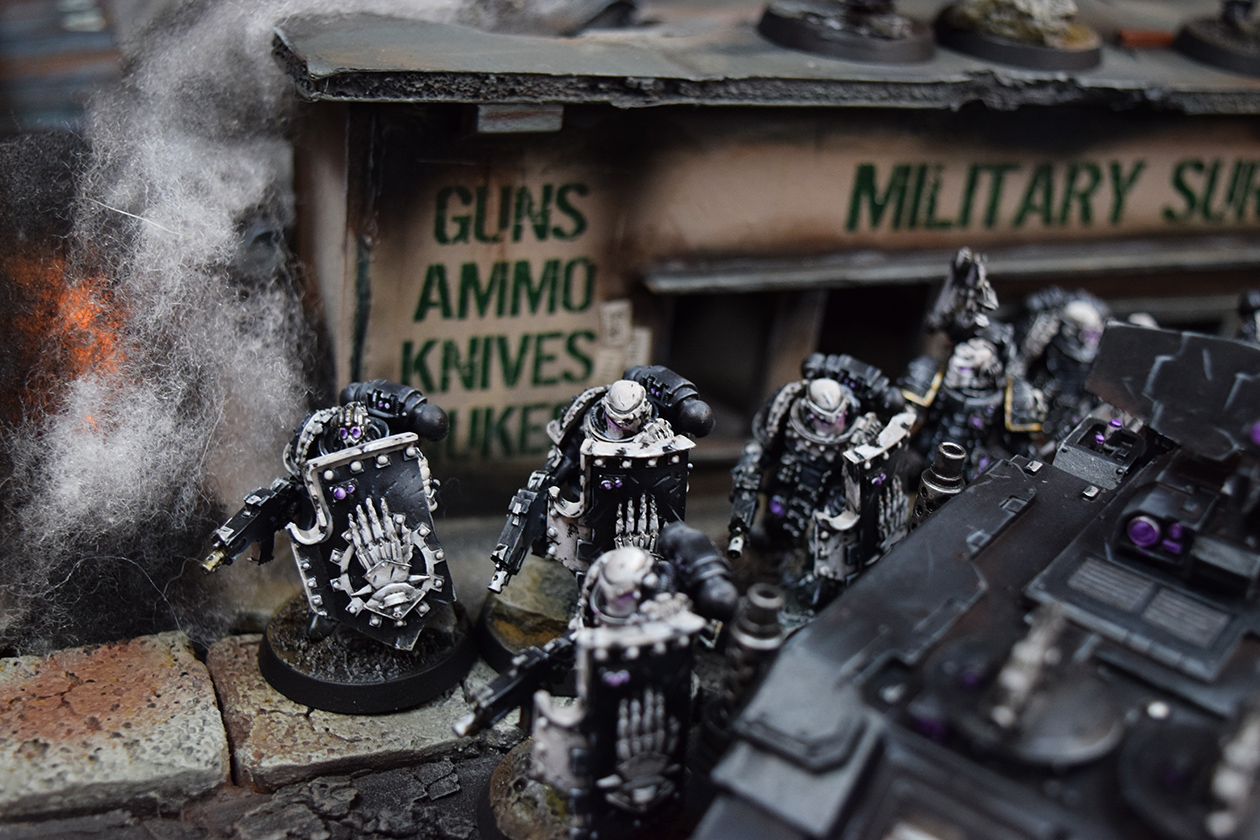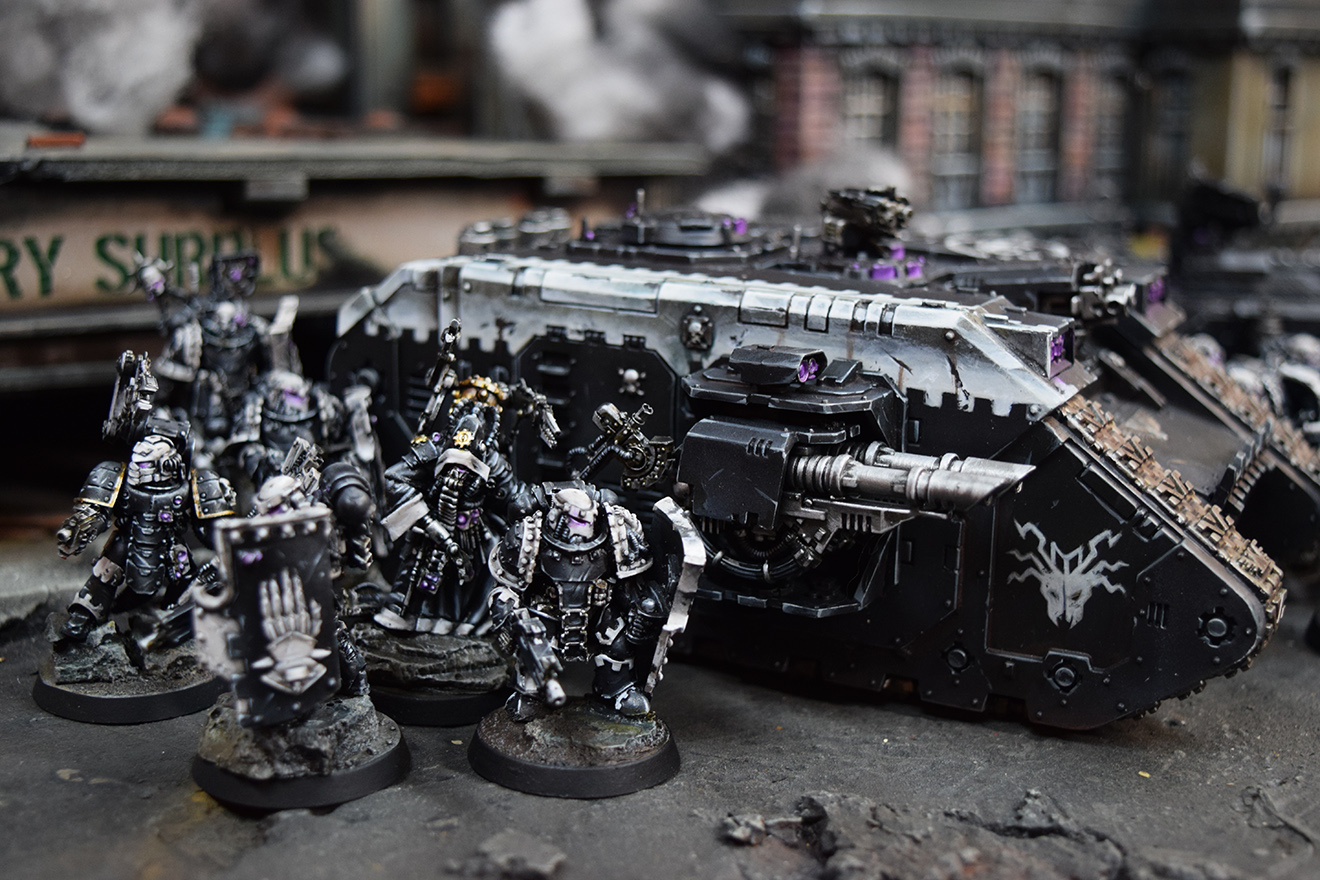 ~Give it up for GMM, more Iron Hands soon.