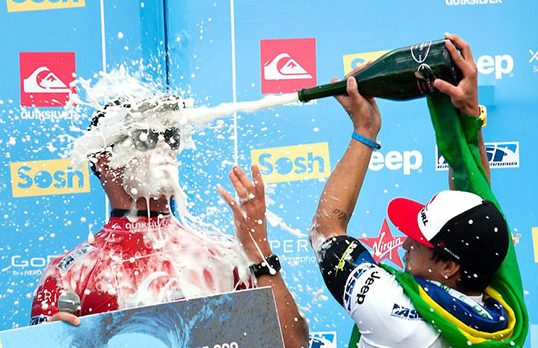 Goatboy here.  Instead of waxing on poetically about the game, here's a report from an event I participated in this past weekend.
Welcome to another weekly Goatboy bit of 40k nonsense. The Alamo 40k GT is a yearly event I've been going since I started back with 40k all those years ago.  Its a fun event and this year was the 2nd year for the Red Star Gaming Group to run it. They did a bang up job and I found the event well run, fun, and again a must go to for me.
I was initially not going due to the "changes" they put on the ITC rules.  Full Invisibility, 2+ reroll, Full Strength D shots, and stomps out of combat were in full effect.  They also allowed all the big FW monsters/vehicles/etc so there were a ton of Reavers, Eldar GC's, and even a Tau Super Suit to deal with.  I didn't like all of the changes but this was a weekend about having fun so even though I feared I was gonna get a beating I went ahead and made the trip down.  I was glad I did as the event was great.  I was lucky enough to get 2nd overall again by going 4-0-1 and showing the power of massed Puppies with Renegade Knights.

The Goatlist
Here is the list for those wondering. I've posted it before and played something similar once or twice.  I've been theory hammering it with some friends as this was an ATC testing list.  I will post some other thoughts and changes based on how I might play it.  It ran very well and I thought there wasn't much to change on this initial iteration.  Daemonic Incursion is amazing and I will go over how the corruption power of objectives won me a few games and let me play the Daemon army as it should be – super aggressive.
Daemonic Incursion
Core: Murderhorder
Herald of Khorne, Juggernaut, Lesser Gift
Flesh Hounds of Khorne X 5 – 8 Units
Aux: Chaos Furies X 5, MoS
Daemon Lord: Fatewaver
Foresworn Knight Detachment
Renegade Knight, Avenger Gatling Cannon
Renegade Knight, Avenger Gatling Cannon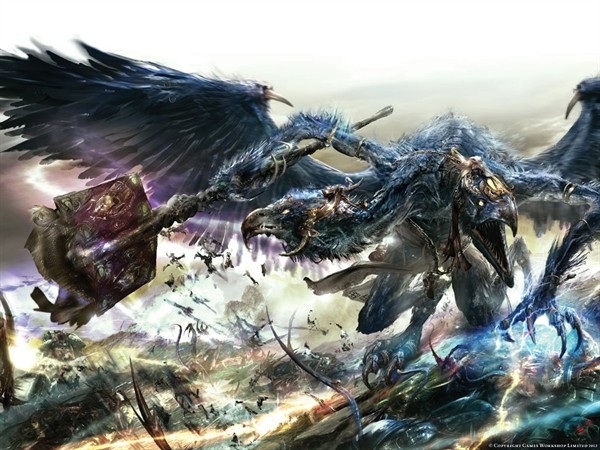 The thought on the list was to use Fateweaver as the warlord and truly weaponize the Warp Storm table.  I found the +1/-1 was really all I needed but it was nice to have the reroll.  I had dreams of throwing out the D shot, using the reroll to get a 6 to wound and winning the day with Fateweaver.  Mostly I found this guy flying around, casting maybe 1 or 2 spells a turn, and just being a pain in the butt to kill for Warlord.  There was one game where he kicked butt but for the most part I found I didn't really need him.  I think I failed most of the rerolls I tried to use with him – and mostly on the Knight Ion shield save.

Round 1
Round 1 – versus Local Austinite Joe B – Should have written Austin for the team name but everyone had something different – thus I played someone I know locally.
His Army – Ultramarine Battle Company with Ally of White Scars with Khan and some bikes.  There was a Librarian Conclave in there too on foot and some rhinos, razorbacks, devs with Lascannons and other fun stuff.
Mission 1 – Beachhead (All of the missions can be found <a href="http://alamogt.com/40k/missions.php">here</a>.)
Primary – 4 Objective Crusade (7 Win, 4 ea Tie, 0 Lose)
Secondary – ITC styled Maelstrom (7 Win, 4 ea Tie, 0 Lose)
Tertiary – Marked for Death (Pick a unit, that unit has to die.  If you both do it it is 0 points for both – otherwise 3 points)
Bonus Points – First Blood, Linebreaker, Slay the Warlord
Deployment – Hammer and Anvil
Initial Plan: Move forward, survive the bullets, then swarm Rhinos, and maybe close top them in and just feast on the dead with my doggies of blood.  Knights keep back, pop vehicles to allow for protected multi assaults and maybe get involved to stomp out someone invisible.
I initially thought my army was good versus Battle Company due to the dogs not caring too much about Grav and being so fast and aggressive they can keep them locked in.  Well I was right as I moved up, charged Rhinos, Knights killed things and I just slowly murdered Joe's army out.  There wasn't much to saw as I just moved up, got involved, and eventually killed most of everything on the table.  One Knight charged a lone scout, failed to kill him with Hammer of Wrath, his CC attacks, and then stomped twice with 2 6's – one kill him and then the next one kill the Invisible Librarian Conclave and his Warlord.  He ended up hiding the Marked for Death unit and he killed a marked Doggie unit with massed bolters.  Joe also hit with every Lascannon shot in his army on a knight, I only lost 1 Hull Point the entire 5 turns of the game.  That one Knight was immune to Lascannon fire it seemed. 17-3 for me.

Round 2
Round 2 – versus coworker from a different city Eric B.  I talk to him all the time over our company's chat so it was great to finally get a game versus him after a few years of seeing each other at events.  He was playing a White Scars battle company that had more pods and a Champ of Fenris detachment to get a buddy drop pod for some Centurion Devastors.  Remember how I said I was good versus Battle Company – well again I proved that with some murder murder from the dogs and friends.
Mission 2 – Forward post
Primary – Relic (7 Win, 4 Tie, 0 Loss)
Secondary – Maelstrom (7 Win, 4 Tie, 0 Loss)
Tertiary – Kill Point total wins (3 Win, 0 Tie/Loss)
Bonus Points – First Blood, Linebreaker, Slay the Warlord
Deployment – Vanguard Strike
Initial Plan: Same as the first game, survive the initial drop, move onto to attack guys and then get the Relic in the end.  Knights love Drop pods when they are protected from close range Melta.
This was one of those games where he came down, throw out some damage, I soaked it and them started to remove everything that was on the table top.  Knights survived, starting shooting things and the dogs moved up and charged and killed things. The pods were a bit more annoying and lucky for me they were not near the Relic so I could easily grab it and move it away as I corrupted it.  Overall this again showed me having the Knights mixed with a heavy board controlling army is a very strong combination.   I ended up winning this one 19-0.

Round 3
Round 3 – Steve F with his War Convocation.  Steve was a great opponent and I had to play the dreaded War Con army.  He had the old style with Friendly Flesh Tearer drop pods.  Normally War Con is a problem for Dog based armies as they can easily get up to str 8 as well as hitting you with free hits from the electroshock prayer thingie.  The 2 Knights help with this as it forces them to shroud which leaves me open to assault and cause some damage from my fast puppies.
Mission 3 – Kill Them… Kill them All!!! Them All!!!!
Primary – Purge the Alien – KP – (7 Win, 4 Tie, 0 Loss)
Secondary – Maelstrom (7 Win, 4 Tie, 0 Loss)
Tertiary – Table Quarters (3 Win, 0 Tie/Loss)
Bonus Points – Last Blood, Slay the Warlord, Line Breaker.
Deployment – Dawn of War
Initial Plan: Play cagey, see if he pops the electro shock prayer, and if so try to remove whole units with the Knight Gatling Gun.  Move onto objectives and just hold them down as his army is a bit slower.
This one I think was due to causing some issues with 2 Knights shooting enough to cause Steve to use his shrouding power.  Steve had these awesome tokens to help show what prayers he was using and it made it really easy to keep up with all the free stuff and other things.  This was a very good game where I had a crazy turn of Psychic powers and Warp Storm.  The Khorne template reared its ugly head and put out a ton of damage as well as a Nova Blast from the Tzeentch tree that gutted some units.  I got some long charges and blew up a few things that put Steve on the back foot which lead me to get ahead on the Primary as well as the Maelstrom.  The power of the Nova was shown to me and made me sad that my GK/BA/UM army got kicked to the curb as Purifiers can't ride in their friends transports. 20-0 win for me.
I ended day 1 3-0 and was near the top of the score board. Overall I was happy as I would win more then lose with the army which is always my mission in any event I go too.
Day 2 Begins
Day 2 had me getting the normal 4th round match up against my best bud Nick Rose.  Its almost guaranteed every year at the Alamo if Nick is able to make it we usually play Round 4.  Usually the games are kind weird with one side getting extremely hot dice while the other side is left to get a beating.  This year was no different with the preferred enemy Nick Rose coming into full effect and my daemons just working the Warp Storm like a champ.
Round 4
Round 4 – Nick Rose with Elysium Army consisting of 3 Vultures, 3 Valkyries, 3 Vendettas and a Culexus Assassin.  The army drops in 2 Valks turn one and then goes from there abusing Flyers.  The new flyer rules puts a damper in this until FW releases some rules for their well used flyers.  Still it is a rough army and I knew coming into it I would be moving, getting on objectives, and trying to survive the rain of bullets.
Mission 4 – Blitzkrieg!
Primary – Emperor's Will (Win 7, Tie 4, Loss 0)
Secondary – Maelstrom (Win 7, Tie 4, Loss 0)
Tertiary – KP (3 Win, 0 Loss/Tie)
Bonus Points – First Blood, Slay the Warlord, Line Breaker
Deployment – Hammer and Anvil
Initial Plan: Move forward, get multiple units on objectives, and try to keep him from Maelstrom as my Knights rush forward and try to hold his back objective.
Nick made me go first and I thought this was going to be a chore of a game as he flew around and shot me.  I might get lucky with Fate so will see.  Well – the Warpstorm proceeded to give me +1 invulnerable save every round and it took 3 vultures to kill a unit of dogs.  I just moved out, got objectives, and when he had to come down with guys to kill a Knight (which he didn't with lots of melta/plasma) I jumped on them to get a point real quick.  He had to hover some flyers to get better shots that didn't work and then I was able to get more flyers.  The 4 turns of +1 inv save was too much, especially with Fate periling his spells but getting a 6 and then a 2+ reroll inv save.  Nick was salty with me because this wasn't much of a game.  I thought I was going to lose the Tertiary for sure but sometimes the Chaos Gods want the Goat to win. 20-1 to me.

Round 5
Round 5 – Versus the Overall Winner Josh Death from Team Zero Comp.  He was playing the Taunar suit with Farsite and friends plus some single Suits and some Remoras.  He had the Drone Formation as well filled with Marker lights.  I wasn't looking forward to this fight but with the lack of Interception from killing units and my overall spread strategy I almost won in the end.
Mission 5 – REMEMBER THE ALAMO!
Primary – Big Guns Never Tire (You know the scoring by now)
Secondary – Maelstrom
Tertiary – Marked for Death – pick 3 Units whoever has killed the most wins – tie is 0 points
Bonus Points – Last Blood, Slay the Warlord, Line Breaker
Deployment – Dawn of War
Initial Plan: Hide, and then move forward, using corruption to always "hold" objectives and keep the Tau pinned into their zone.  Use Fate to harass the enemy and maybe get a chance to summon a unit or two.  Got invisibility from Fate so use that to turn a Knight on and let him rush forward.  He ended up going first so I had to hide 3 units of dogs and hope to not die from the barrage shooting.
That big suit is too cheap to have in most normal games.  Yes you can play around him but he is too cheap as he lets you take a ton of "support" that just makes him better.  Still I played around it, didn't put a wound on it, and tried to just go about winning the mission.  This is where Daemonic Incursion helped me tie the game by allowing me to move away from my back field objectives and push towards my opponent who basically stayed in his deployment zone except for a few Marker Drones who outflanked.  This was a great game, very back and forth the entire time.  He would murder stuff, I would kill his small stuff, and we would start over each and every turn.  He got a 2 Kill a unit rolls on the maelstrom and he was able to jump up with a 3 gained by cashing in the two and saying he would kill 3.  He did that as I lost almost all my dogs but in the end it was up to Fate to try and win it for me.  I should have thrown all my dice into making 3 Screamers to win the game but instead I tried to take the final wound off of Farsite, get Last Blood, and then make some guys to "win" me the game big.  Oh well – I should have just made Screamers, turbo'd over Farsite if I could and end up on my opponents objective to contest it and let me win 2-1.  9-9 tie straight down.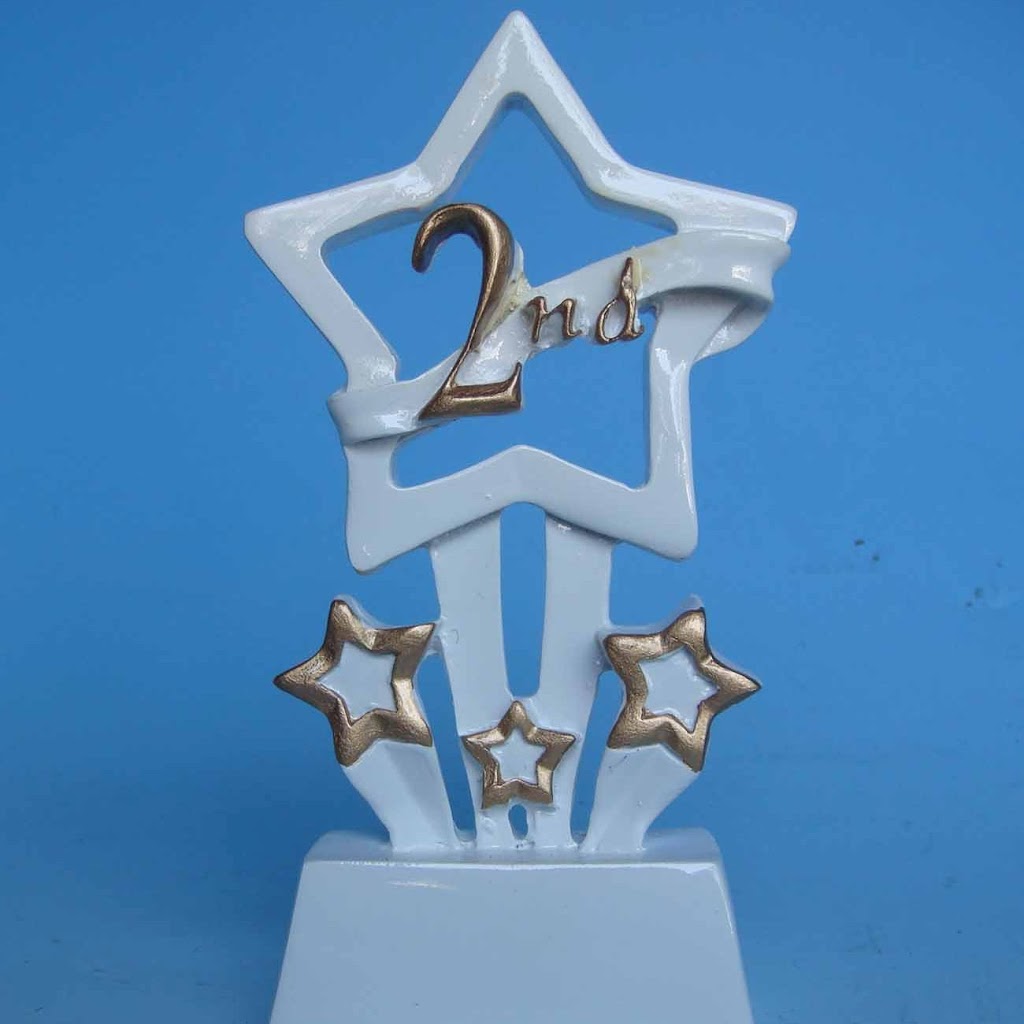 The Final Tally
I ended up getting 2nd overall behind Josh and his well painted Tau.  I didn't have time to fully finish my Evil Knights so I ended up having "goodish" guy Knights for the army.  I really liked how it all came together and while Fate didn't do a ton I did find him useful.  Still having Fate lead a Khorne army is kinda unfluffy so I thought the following list would have done me about just as well and still fit within the normal "Chaos Daemon" build.
Daemonic Incursion
MurderHorde
Herald of Khorne, Juggernaut. Khorne Crown, Lesser Gift, Locus of Wrath
Flesh Hounds of Khorne X 10
Flesh Hounds of Khorne X 5 – 7 units
Aux: Hunter of Khorne – Karanak
Foresworn Knight Detachment
Renegade Knight, Avenger Gatling Cannon, Krak Missile Pod Carapace
Renegade Knight, Avenger Gatling Cannon, Krak Missile Pod Carapace
This feels a lot more Blood for the Blood Throne type of build and would have most likely worked in most of my match ups above.  I would be hurting versus the Flyer match up but I don't suspect to see a ton of them if the new rules are used.  Losing Skyfire will hurt versus the new Tetrad builds I have seen.  Heck some of the Tetrad builds I have tried as well.  I really like the idea of a big unit of dogs that hits with Rage, Furious Charge, and reroll to hit by everyone.  That Herald is coming in hot with 8 Attacks that reroll to hit and might be another +1 to strength or causing instant death on 6's.  Plus I could give a crap about spells and not getting the powers I need.
Goatboy out.