GW: "100" Store Celebrations & Captain Centos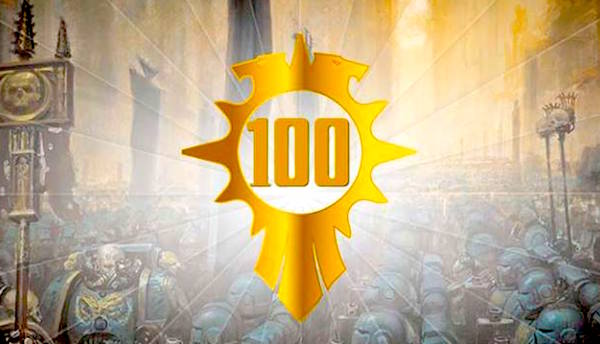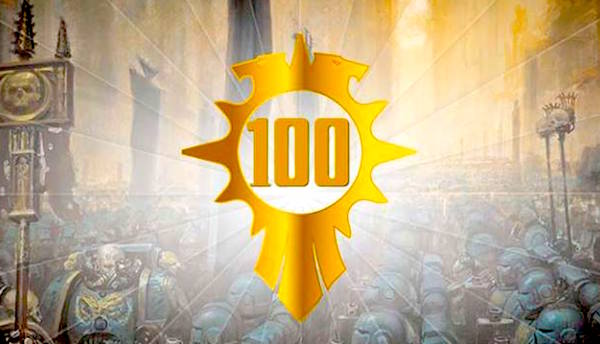 It's official and we have pics and a date folks.  Here's how you can grab Captain Centos straight from the horse's mouth.
And here is Captain Centos in all his (painted up) glory: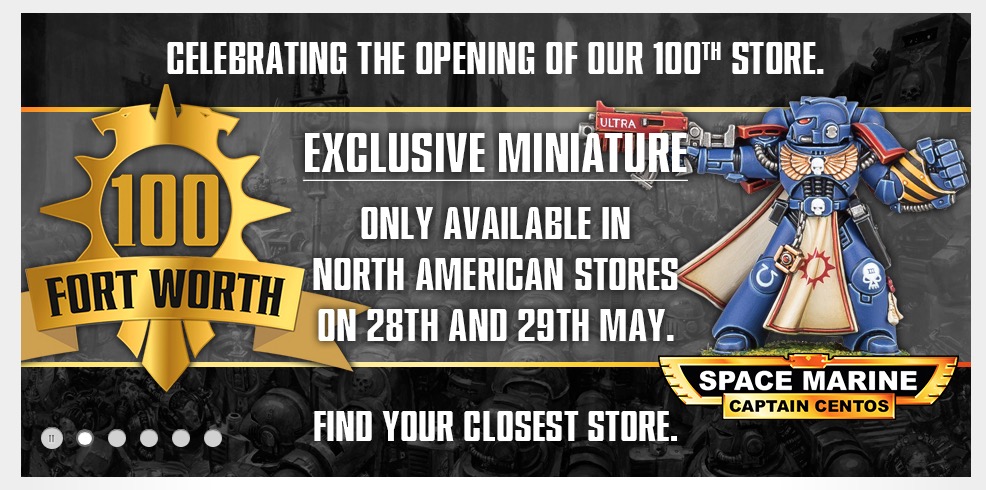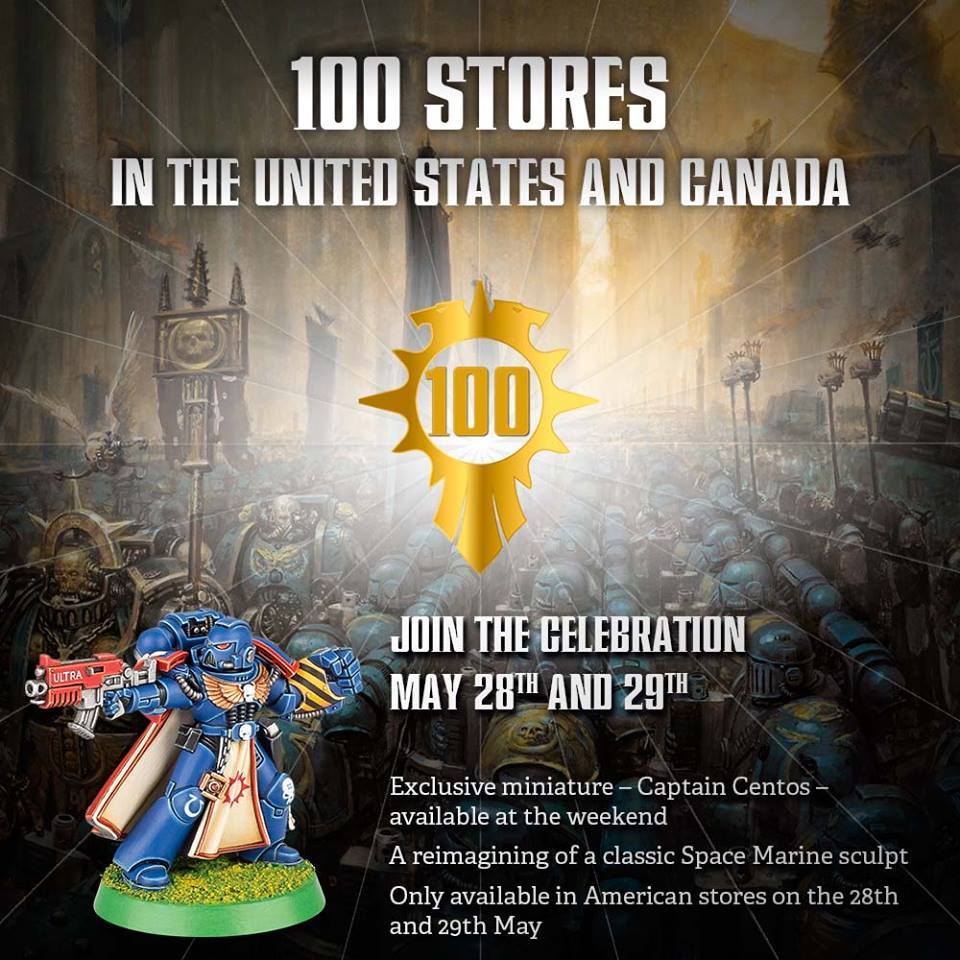 May 28th-29th – GW Stores in North America ONLY
Space Marine Captain Centos
You will remember the previous talk of  "GW 100″ celebrations planned to commemorate the 100th store opening in North America.  There was an exclusive mini said to be coming and based on the "1990s era Space Marine Captain"  This guy: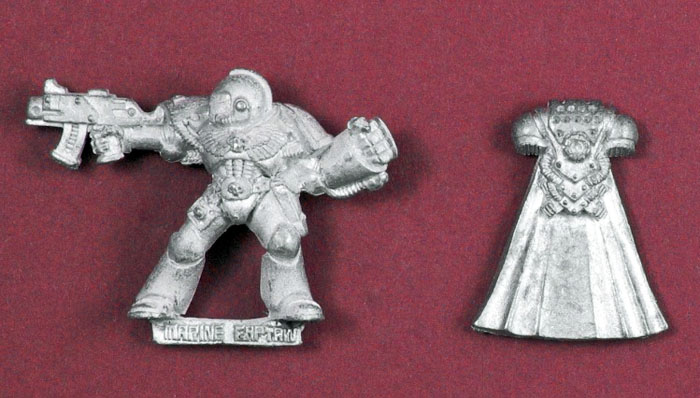 1991's "Space Marine Commander with Terminator Honors"
Spikeybits reports this image is the new model:
Subscribe to our newsletter!
Get Tabletop, RPG & Pop Culture news delivered directly to your inbox.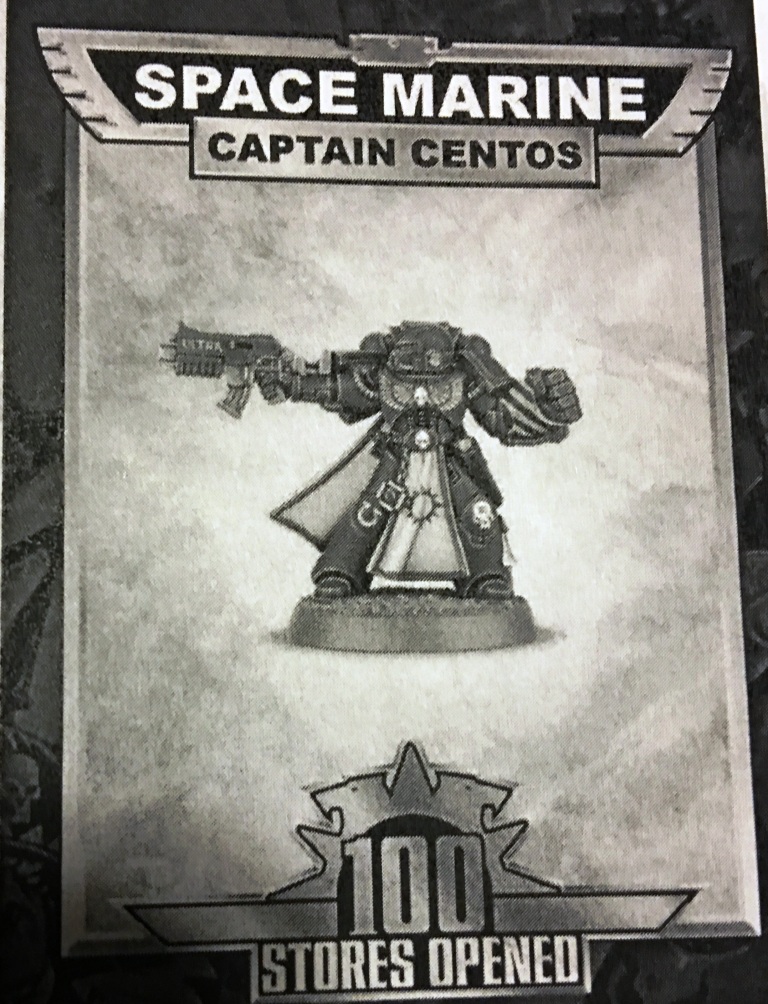 Here's the details on Captain Centos:
A Space Marine Captain, similar to the old one with the cape "re-imagined" with it's own rules like the Imperial Space Marine.
Can be purchased separately for $20 OR is FREE with a purchase of $100 or more (along with a FREE exclusive 100th Annivsary lapel pin).
Will only be on sale one per customer on the 28th and 29th of May only!
Here's details on the "GW100" event straight from Games Workshop (facebook):
To celebrate the opening of our 100th store in North America we thought we'd invite you to something special!! An event for North America only!!
Strictly while stocks last so head in early and spend $100 to recieve:
Limited Space Marine Brother Captain Centos This is a very limited edition, once in a lifetime model (with his own rules)
Double sided themed limited edition scenarios
Special Event Lapel pin
We will also have an Exclusive signed Art print available for auction on the day!
~You will have to get in there early if you want a Captain Centos.