GW: New Releases 5-14-2016 "First Looks"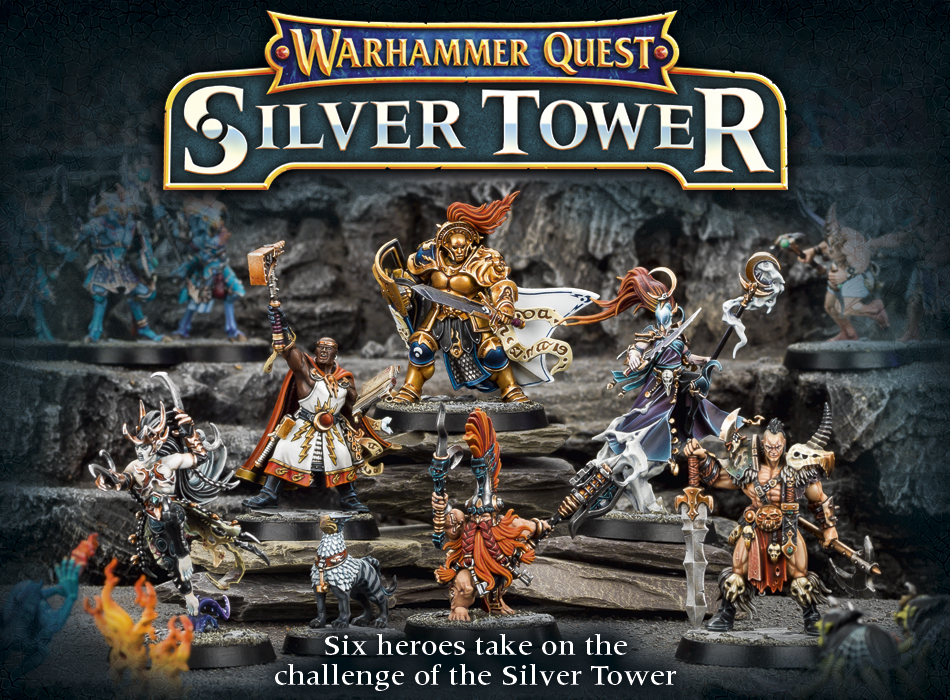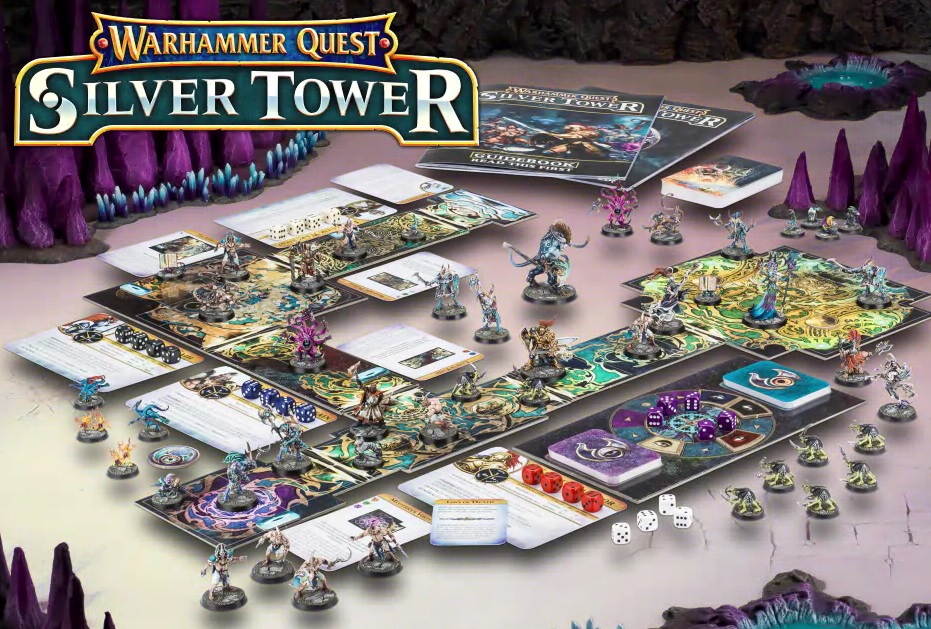 Games Workshop's got a new board game on the way – come see what's coming out from GW!
via Games Workshop
Warhammer Quest: Silver Tower
It's the surprise release that shocked the world! But just the people who have avoided the internet for the past week…Games Workshop is putting Warhammer Quest: Silver Tower up for pre-order this week. I'm actually really excited for this product because the original Warhammer Quest and it's predecessor Hero's Quest both hold a special place in my Hobby-Heart. I can't wait to take a crack at this next generation of Warhammer Quest. The models looks pretty sweet, too. I'm also excited that they will have rules and support for just about every plastic AoS model in a clam pack via their "My Hero" App. The options alone are enough to get my gaming group interesting in tackling this game.
What do you think? Does GW have another hit "Boardgame" on their hands or will you avoid entering the Silver Tower? Let us know in the comments below!