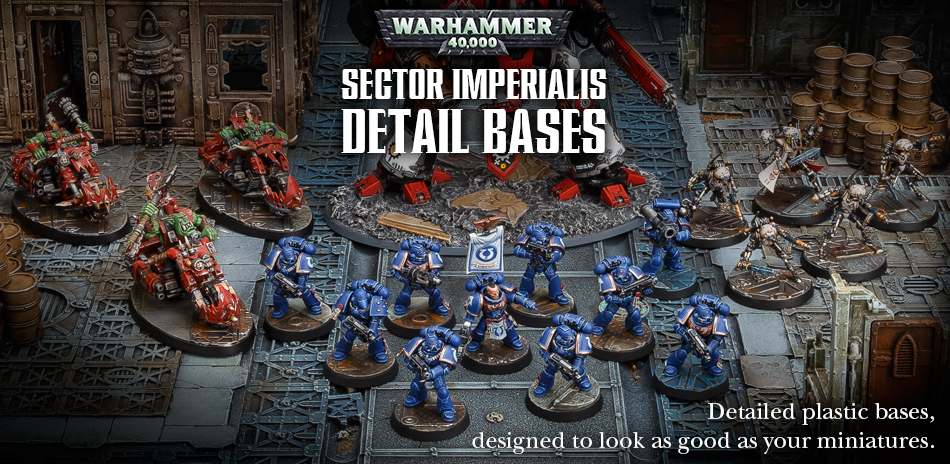 Games Workshop has all your bases covered.
via Games Workshop
Sector Imperialis 32mm Round Bases
Sector Imperialis 25 & 40mm Round Bases
Sector Imperialis 60mm Round, 75mm Oval & 90mm Oval Bases
Sector Imperialis Large Base Detail Kit
Gemstone Paint Collection
Man, those new bases look better than I thought they would. I feel like Games Workshop just dropped the mic on 3rd party basing companies. Competitively priced, plastic, and they look good… Not much more I can say besides, "Well played Games Workshop. Well played…"
New bases for my Marines and a new modeling project…Here we go!