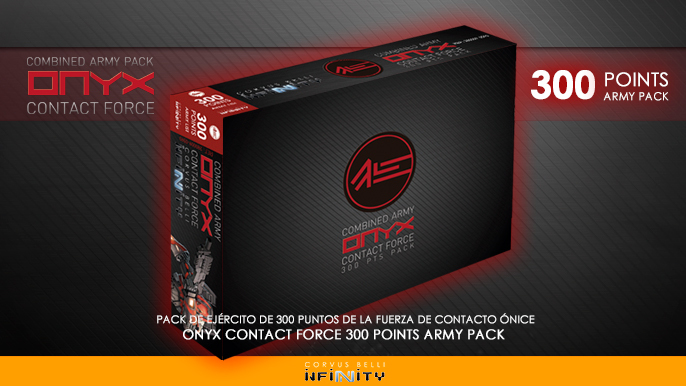 Corvus Belli pulled the covers off the latest 300pt boxed set for Infinity:
Here's what Corvus Belli has to say:
Onyx Contact Force 300 points Army Pack
The Onyx Contact Force is the spearhead tasked with engaging in contact and preparing the annexation of new races and civilizations in the name of the Ur Hegemony and its leader, the EI. It is a compact and light force, formed by elite units capable of establishing a beachhead, gather information and harass the enemy, setting up the arrival of the main attack force.
The 300 Points Army Pack offers all the necessary miniatures to deploy an ITS ready army list. It is a compilation set that picks up a series of pre-existing products, now bundled together with an in-game purpose at a reduced cost.
The intention of the Onyx 300 Points Army Pack is to facilitate the entry point to this Sectorial Army. This is a product created thinking in new players, to either Infinity because it offers a list ready to play, or to newcomers to the Combined Army, because it provides the perfect foundation to start collecting an army, for only 89,95€.
However it is also a product conceived for veteran players. This pack allows them to start a new army, or to grow your own your existing Combined Army, because it contains freshly released products.
This pack also contains a booklet with an ITS legal army list so it is ready to field once the miniatures have been assembled, this is the most pure concept of ready-to-play, and to subdue the Human Sphere in the name of the EI!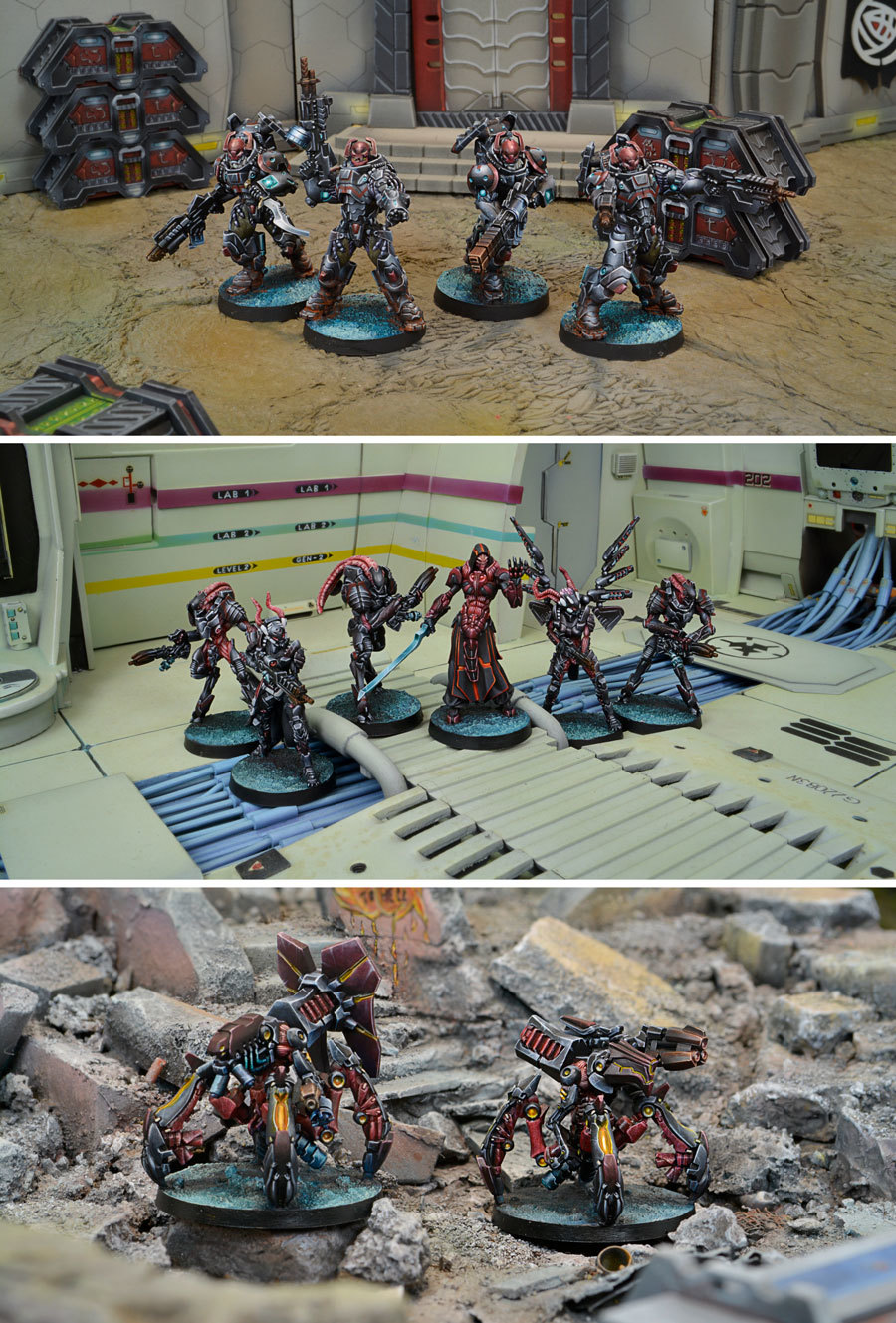 ~