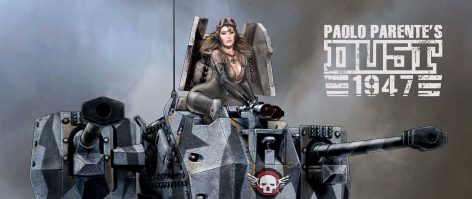 Dust's latest update is due out in June – get a sneak peek here!
Paolo Parente's Dust 1947 Rulebook
Taking a bit longer than we wanted/scheduled in order to make sure we deliver the best updated system possible. A system that can last for years, for both Grid and 3D battlefield players.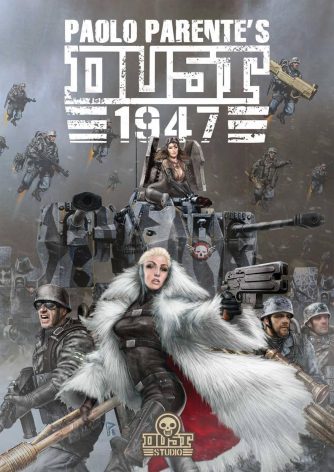 We thought you might like a glimpse of what the new Dust 1947 book will offer. Here are Rhino's platoon pages, for your viewing pleasure…

We are working really hard on the book to release it online by the end of June (the paper version will be ready by the beginning of July, along with the cards). Remember that this book allows you to play both Grid and Freeform versions of the game and that all the miniatures are compatible with these new rules.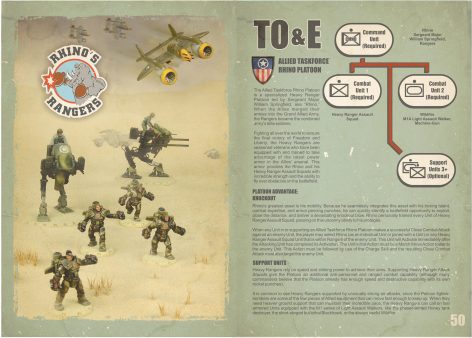 The Dust miniature come with its unit card, to use with Dust Tactics and Dust Battlefield rules.