Tabletop Spotlight: Krosmaster Quest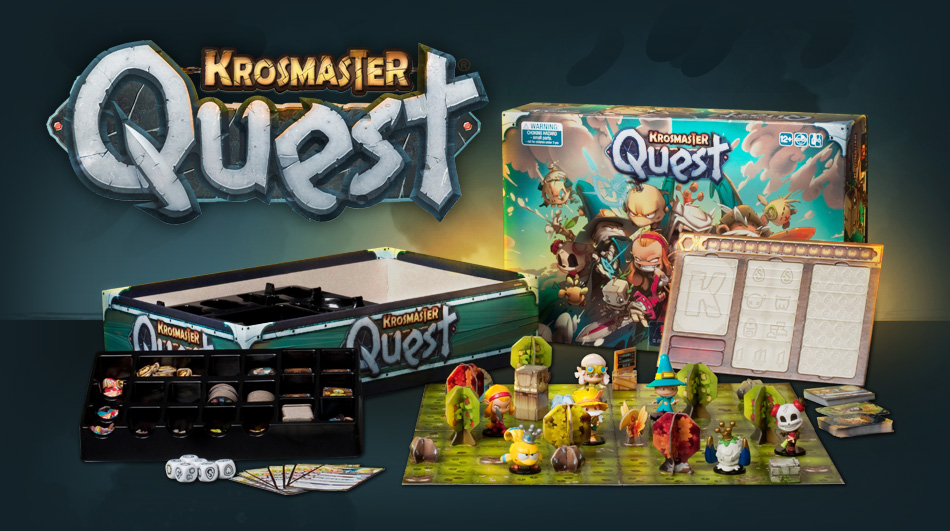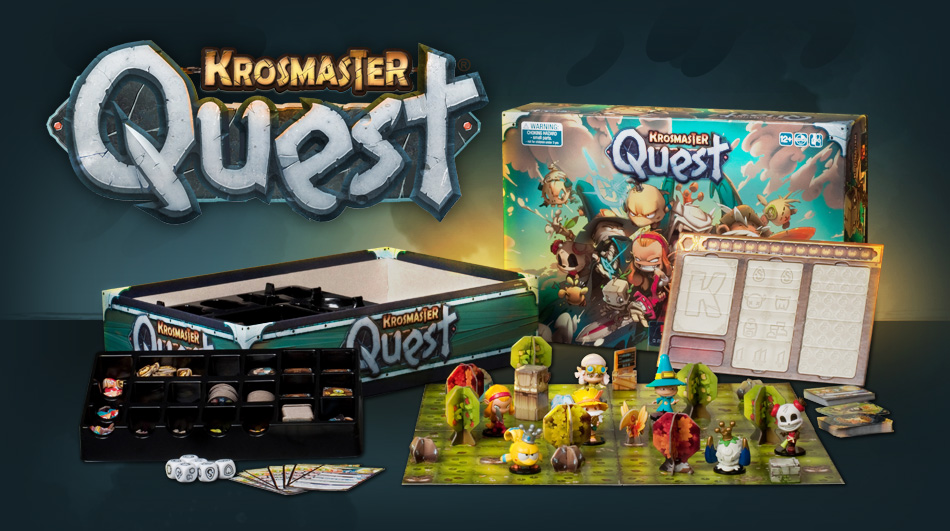 The Tabletop Spotlight is on Krosmaster Quest!
Do you like Epic Adventure Boardgames? Do you like awesome pre-painted figures? Do you like Tactical Tile Combat? Well if you answered "YES!" to any of those questions then our friends at Dragon's Lair Comics & Fantasy have the game for you! Come check out Krosmaster: Quest:
This game is based on the world of Krosmaster which is a pretty popular game already. This game is more of a Player vs Environment game where they must band together to defeat the baddies running amok in the game. The players have to fight tactically and complete quests in order to win. It's a wonderful mix of RPG elements with tactical combat that really leads to some epic battles. Oh and all the figures are really well done!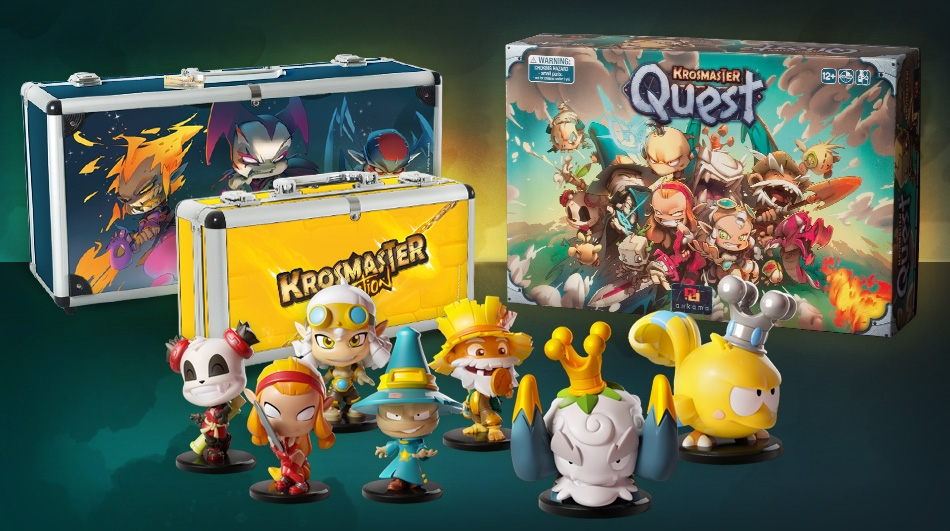 What's really great about this game and all the associated games in the Krosmaster universe is that they are all compatible. You could purchase Krosmaster Arena (the PvP-centric game) and bring those models over to Krosmaster Quest. If you have kids, you can start with Krosmaster Junior and then build upon the basics to the more advanced game. The stats for the characters are universal! Plus there is an online version, too.
This game has a ton of replay value and with all the cross-gaming you could do..well, a player could get lost in the world of Krosmaster. It's also a collectible game as well. Most of the figures are available in packs but you can also purchase "blind boxes" if you prefer to scratch that random-pack itch. Then again, if you buy this box, you've got everything you need to play right there!
Krosmaster Quest & Arena are in stores now – so go check them out and have some fun in the world of the Krosmoz!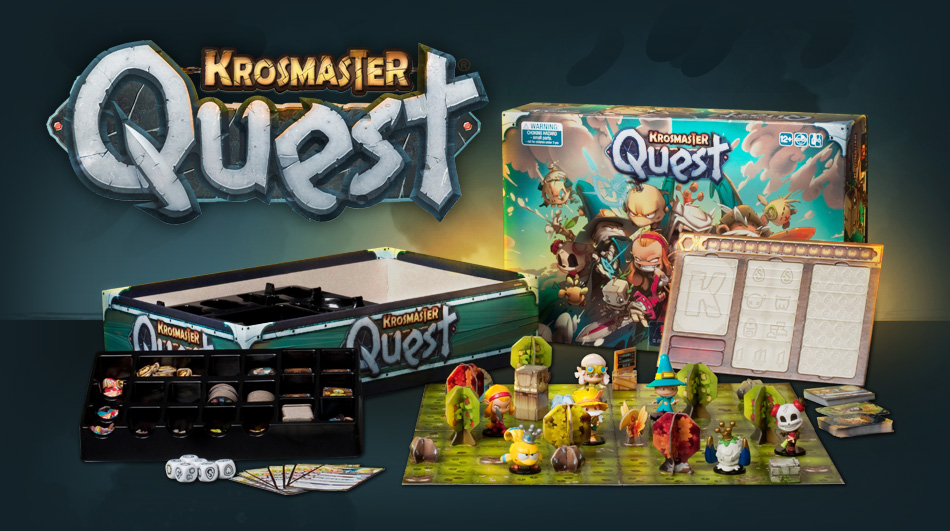 Krosmaster: Quest is a tactical adventure for 2 to 6 players. Take control of a Krosmaster and develop them in a modular world where each adventure is different! Kill monsters, win money, choose your allies and enemies, increase your power, and prove to the Demon that YOU are the rightful king of Krosmoz!
Subscribe to our newsletter!
Get Tabletop, RPG & Pop Culture news delivered directly to your inbox.
Do you have what it takes to defeat the Demon and become the king of the Krosmoz?