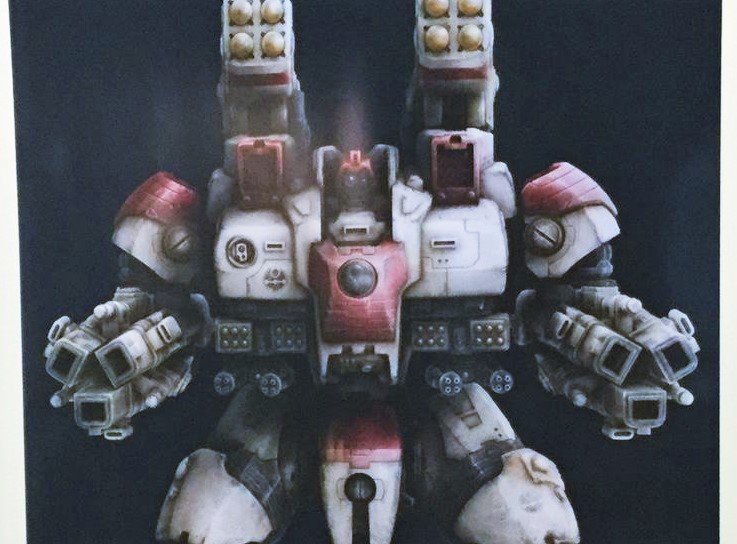 Holy TAU! You're going to want to take a look at the latest Tau Armor from Warhammer Fest 2016!
via Mr Mystery 5-14-2016
Click to Enlarge!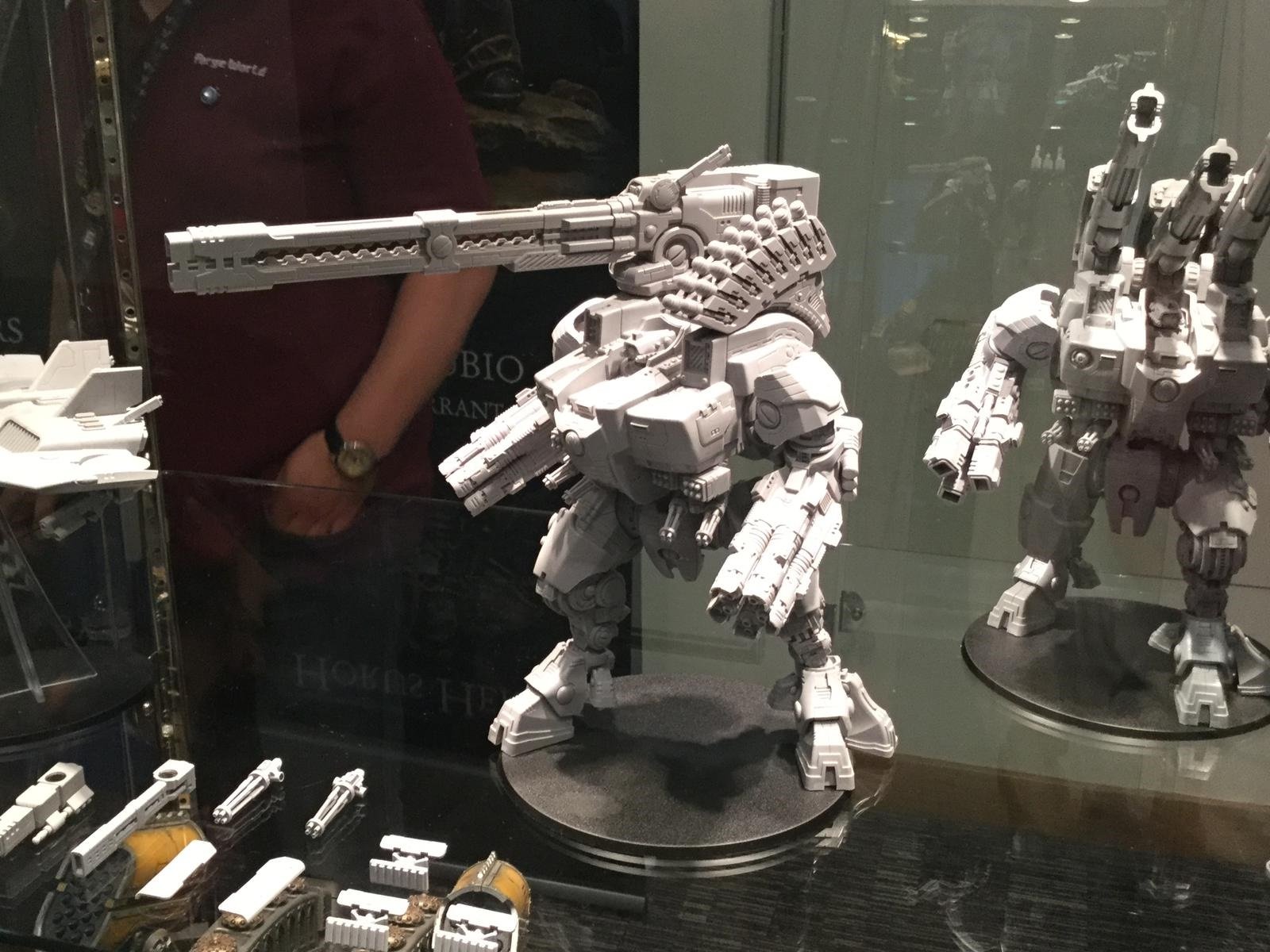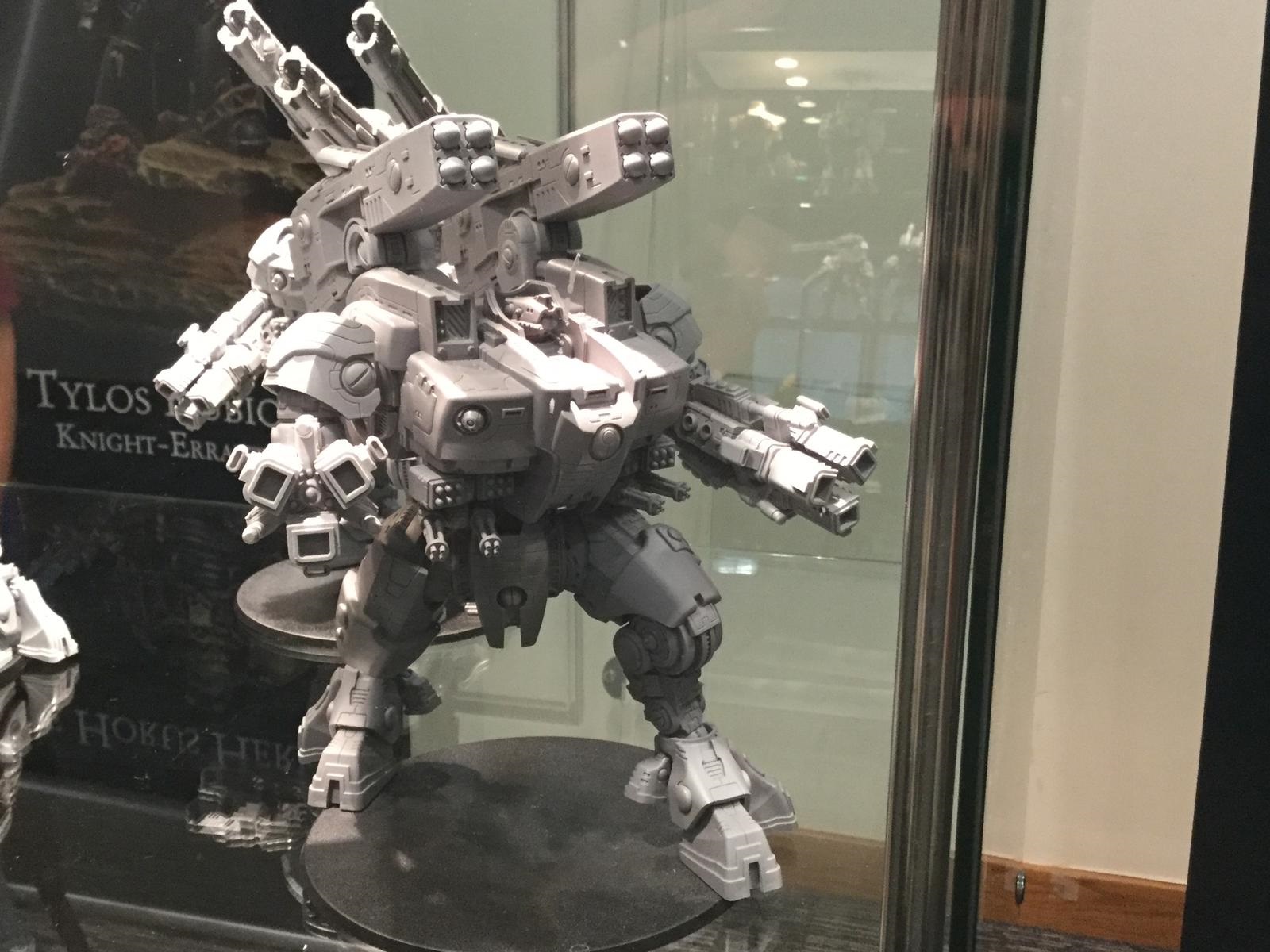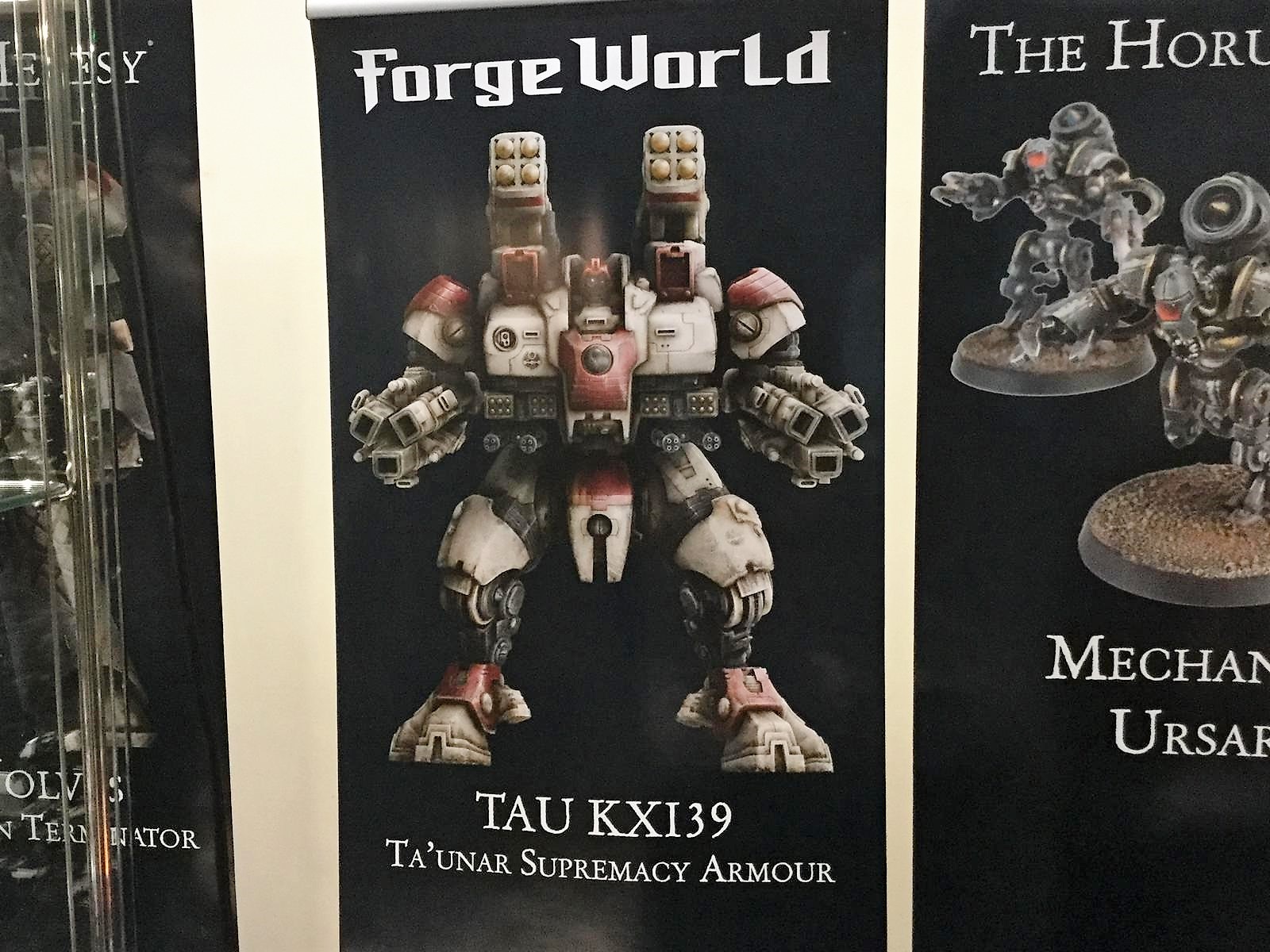 Now THAT is some firepower! I would not want to have that thing pointed in my direction – I really want to see the rules for that one.
More Pics and Info in the Lounge Thread Below:
There is no Tau Word that translates to "Overkill"