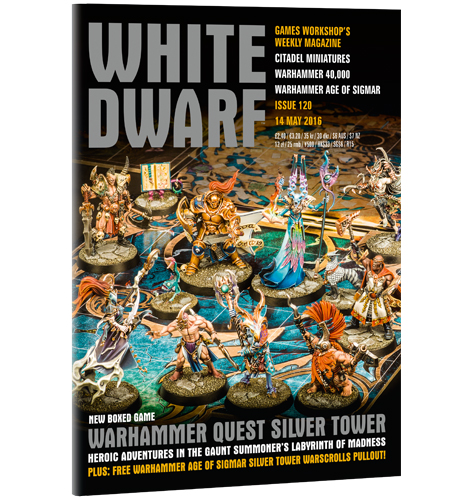 Still on the fence? Come see how to play the new Warhammer Quest Silver Towers games in this weeks White Dwarf #120
This week's White Dwarf is totally devoted to the new Silver Tower Game, with a game play walk though AND paint splatter article for the models as well!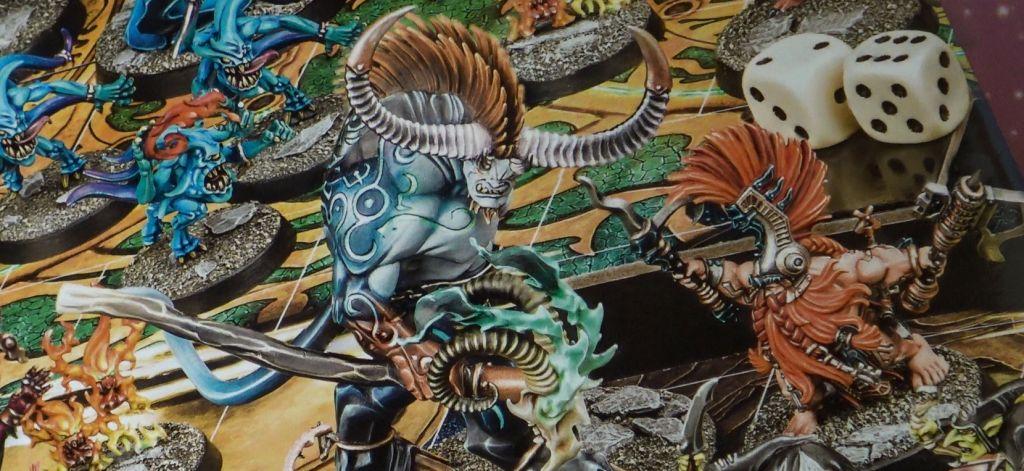 A very special White Dwarf this week – introducing Warhammer Quest: Silver Tower! Inside this bumper-sized issue you'll find the complete lowdown on this splendid new boxed game, with Warscrolls for the heroes contained within. That's right; not only are the heroes great miniatures to play the new game with, but you can field them in Warhammer Age of Sigmar!

There's also a battle report taking you through the first of the game's quests and part one of a Paint Splatter showing you how to paint up some of the striking miniatures from the game. All this and the usual comment and opinion from The Week in White Dwarf.

White Dwarf is also available as a digital download for iOS and Android devices through the White Dwarf App, while Warhammer Visions is available to download for iPad and Apple computers through the Warhammer Visions App. You can also subscribe to the physical, paper editions of White Dwarf and Warhammer Visions.

All of these are available right here.