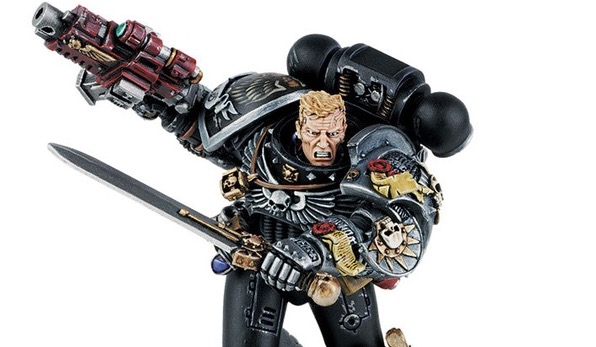 Rumors say Brother Artemis is returning in the new Deathwatch Codex – here's who he really is.
First of all, let's go back to 2001 with the introduction of Inquisitor, the 54MM skirmish game written by Gav Thorpe.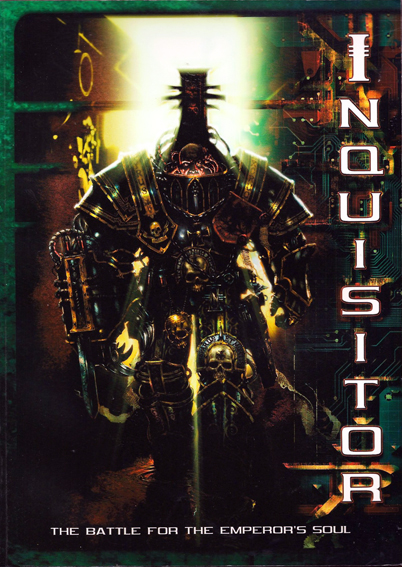 This was one of GW's may attempts to try our new scales for thier games.  EPIC worked for a long time, Inquisitor, not so much. The game offered a high level of detail for a tiny number of models taking part in all manner of anti-chaos Inquisition centered action.  Here's a writeup on the game's basics:
Inquisitor is a narrative skirmish game based on Games Workshop's Warhammer 40,000 Universe.

Players choose a warband, usually made up of an Inquisitor and his/her henchmen, but also potentially led by any of a huge variety of rogues and heroes from throughout the Imperium such as Rogue Traders, Space Marines or Tech-priests. It even offers the chance to take on the guise of some of the Imperium's greatest enemies, such as Chaos Sorcerers, Genestealer Cult Leaders or twisted Mutants.
In that game we got some pretty large scale miniatures – from Inquisitors, to thier servants, daemonhosts, Adeptus Mechanicus Magos and exactly one Space Marine.
A certain Brother Artemis of the DeathWatch
Here is his box and components from ebay: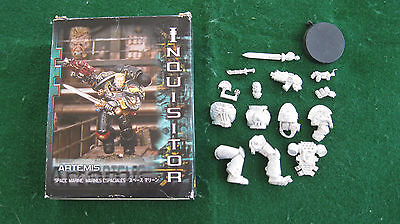 These all came together to make one nicely (and almost impossible to convert easily) all metal miniature the size of a Contemptor dreadnought: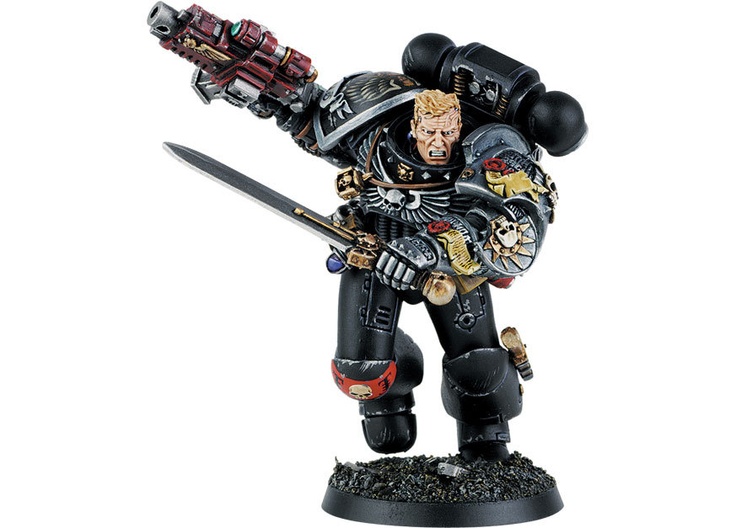 Nice huh!
Brother Artemis appears in the Inquisitor book as follows: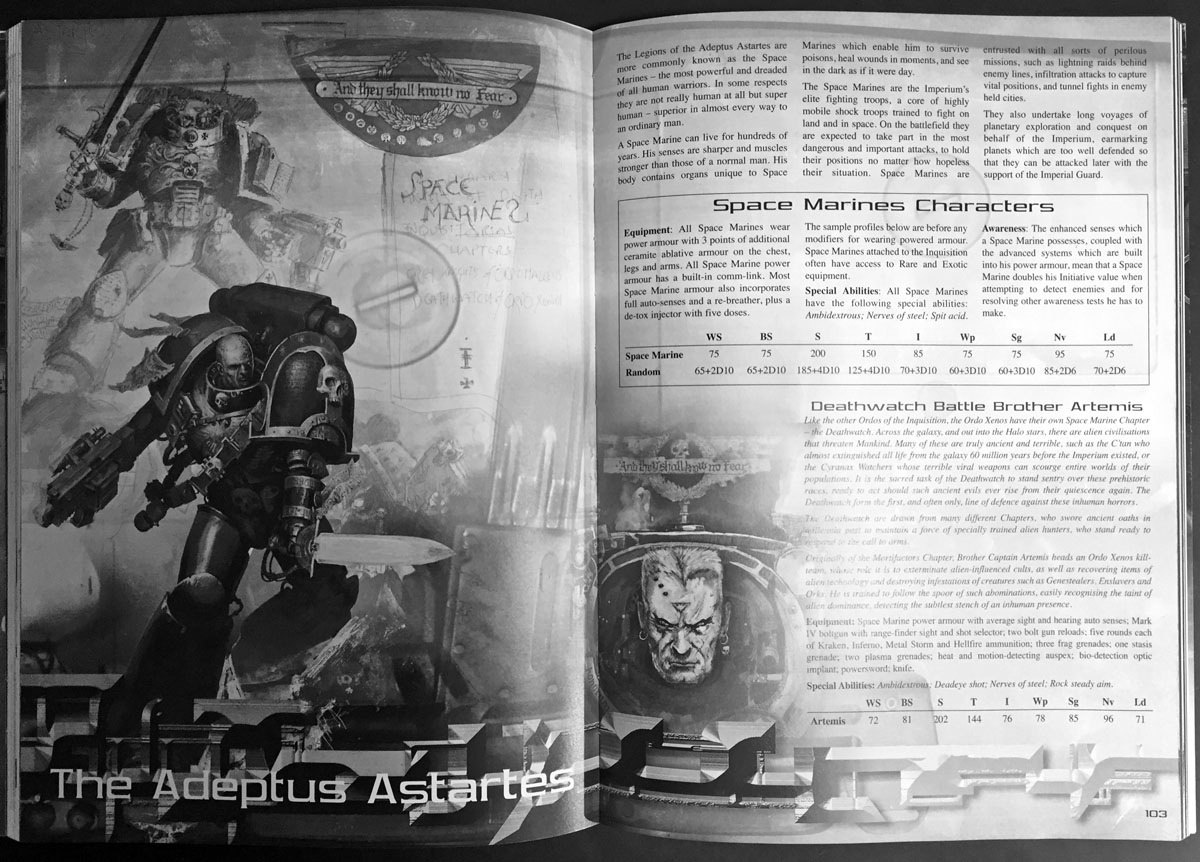 Stat's wise he's off the chart.  In a game centered around normal humans with d100 stat ranging from the 60s to the 90s, you can see just how much of a beast Brother Artemis is. 200 Strength – WOW!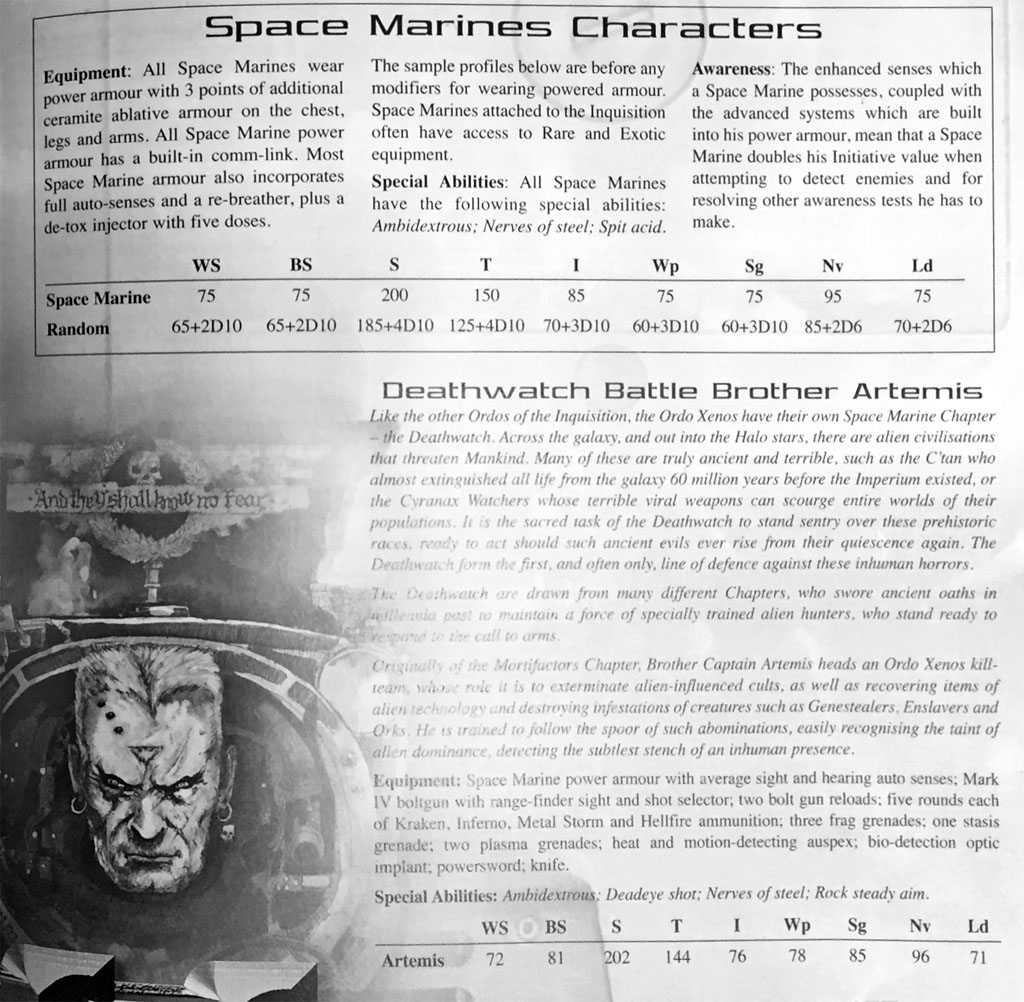 Here's his bio and equipment to give you a taste of what he might look like in codex Deathwatch:
Bio:
Originally of the Mortifactors Chapter, Brother Captain Atemis heads an Ordo Xenos kill-team, whose role is to exterminate alien-influenced cults, as well as recovering items of alien technology and destroying infestations of creatures such as Genestealers, Enslavers and Orks. He is trained to follow the spoor of such abominations, easily recognizing the taint of alien dominance, detecting the subtlest stench of inhuman presence.
Equipment: 
Standard space marine equipment with special issue ammo and an auspex, and xenos-spotting eye.
Special Rules:
Ambidextrous, Deadeye Shot, Nerves of Steel, Rock Steady Aim
Artemis may be one of the oldest names Deathwatch characters in the game so it's a perfect fit for the studio to haul him out of the shadowy past and update him to work in the modern grimdark.
We've already seen what types of 40K rules and stats young Cassius got with his Overkill mini (below) – so we can use that as a baseline to think about what an older grizzled Artemis may hold.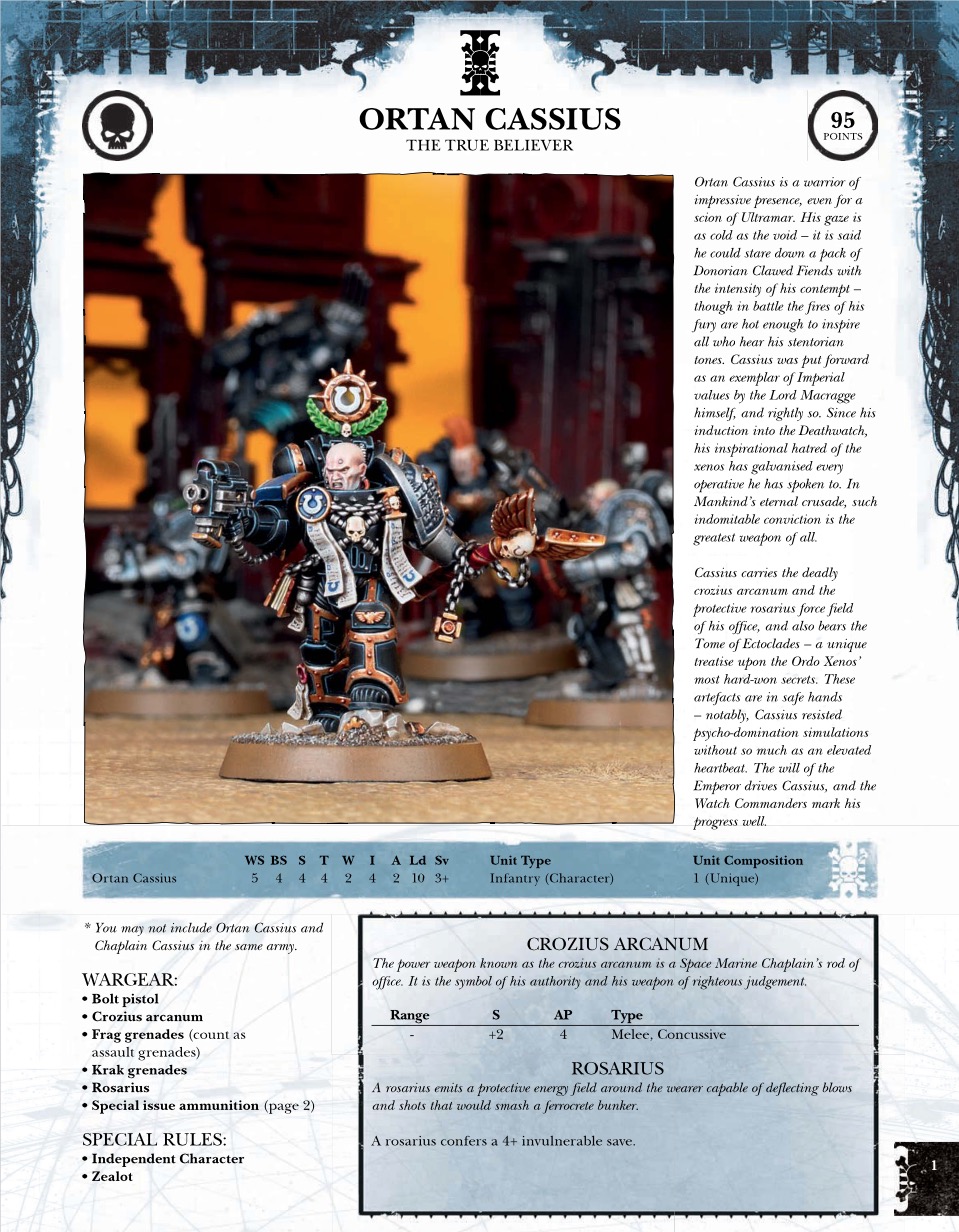 ~We'll have much more Deathwatch info soon. How badass do you want Artemis to be?