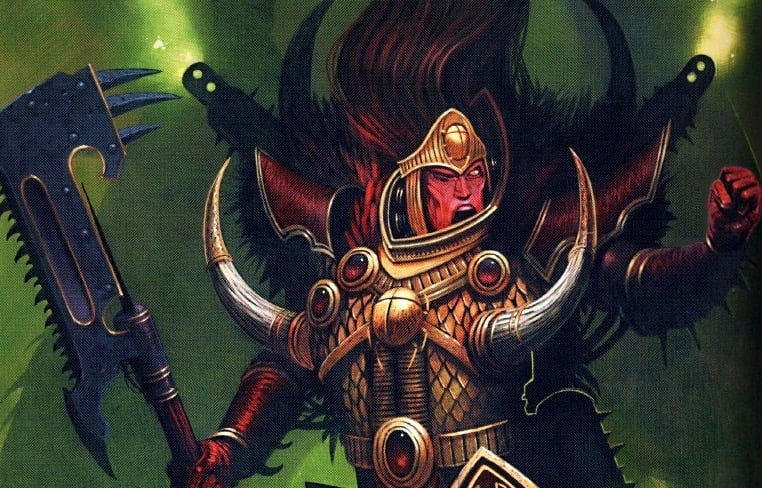 You read that right – here's the latest scuttlebutt doing the rounds on what the future may hold for a Magnus Miniature!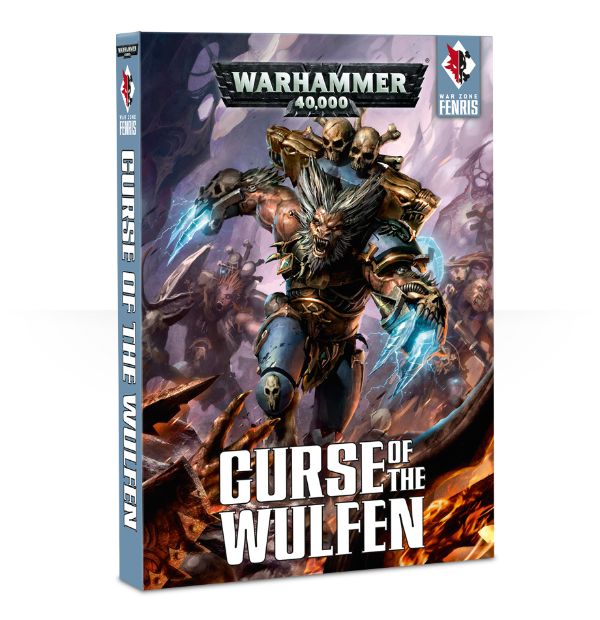 We've all been wondering what the holdup on past of Warzone Fenris is.  One rumormonger has an answer.
via Mauler 6-9-2016 (DISQUS)
 "I bumped into an old mate last night who had a chap with him who I'd not met before. He said that he knew people working at GW, said that they were working on Warzone: Fenris pt2 at the moment and showed me two grainy photos.

I assume that the delay in pt2 is down to the models involved as one pic was of Thousand Sons in ornate armour that I'd not seen before and the other pic was of a daemonic Magnus. Hard to make out details on him from memory but there was a fair bit of blue & red on him and I vaguely remember something like blue pinions outstretched from his back but I'm not sure if they were wings. Clearly a departure from a Primarch Magnus from FW.

And a plastic Magnus from GW was the last thing I expected to see. It looked legit, but I don't know the chap, so…"
So we have Forge World cranking out thier own set of pre-heresy Primarchs, but this model description sounds like a Daemonic version of Magnus the Red. for Reference, here is the ancient Daemonic Magnus miniature from EPIC: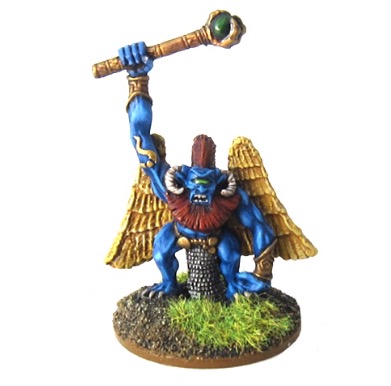 Daemonic Magnus, EPIC, Circa : 1995
It is also possibly a case of mis-identification.Remember very reliable rumormongers have been saying fro months the plastic Lord of Change that is said to be coming later this year.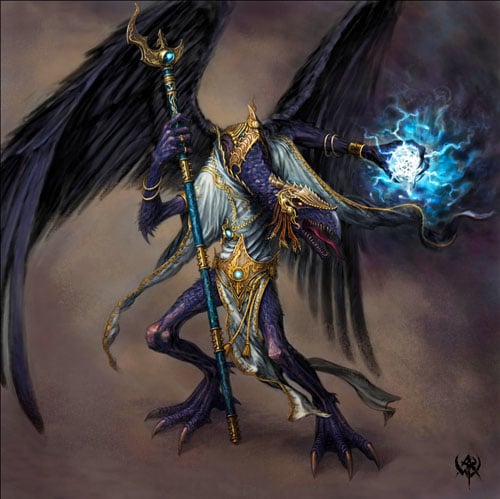 ~So keep this one in the back of your head, but as always caveat emptor…