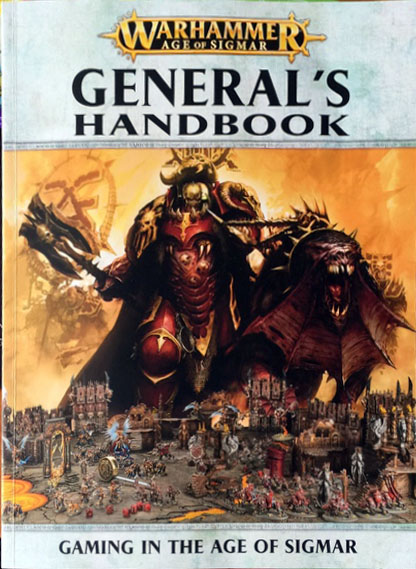 Games Workshop has made the official announcement – Welcome to the new Age of Sigmar!
The General's Handbook is coming very soon from Games Workshop, that has been confirmed by GW's Age of Sigmar Page:
via Games Workshop – Warhammer Age of Sigmar (facebook)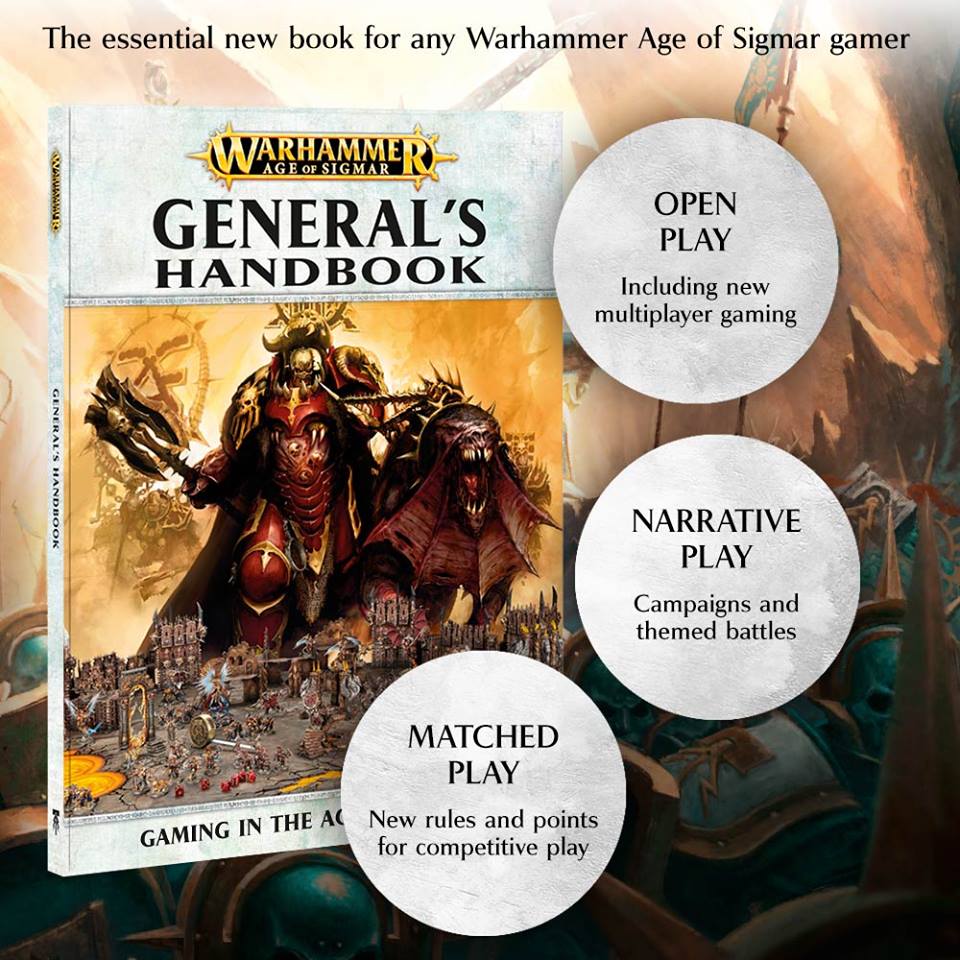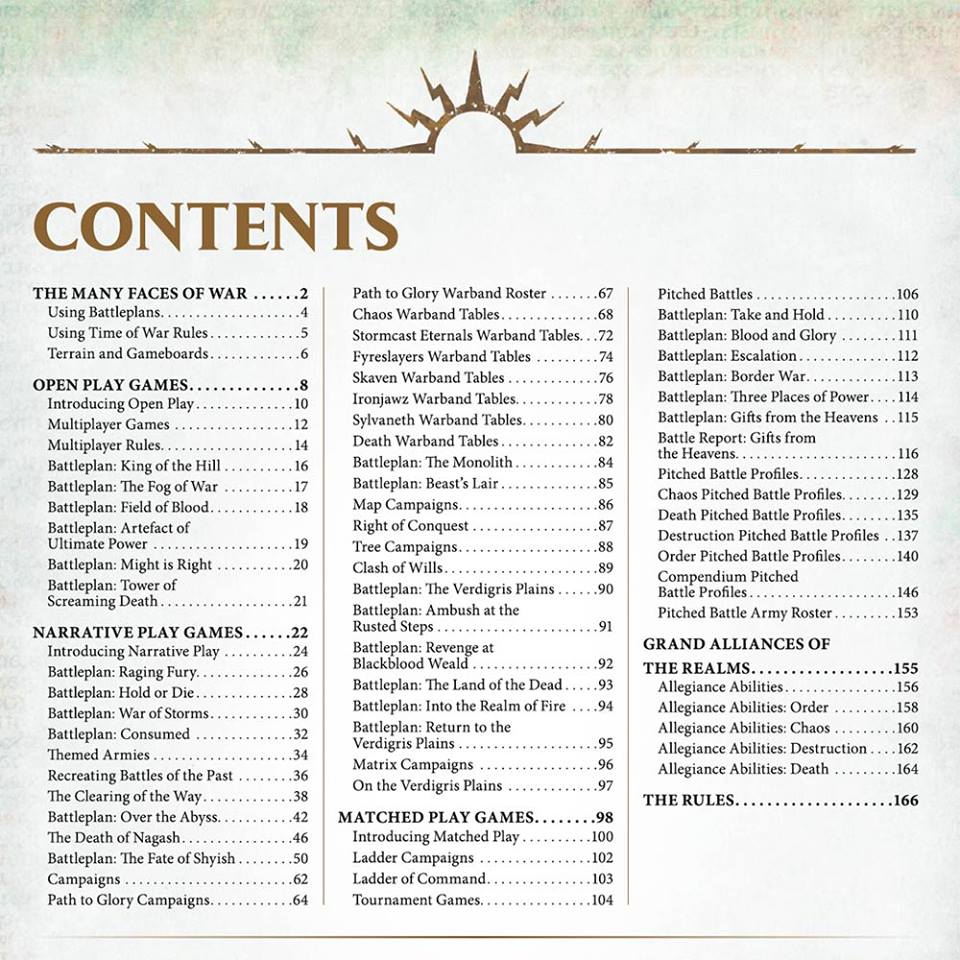 "Behold, the General's Handbook!

Probably the most anticipated Warhammer Age of Sigmar book to date, certainly for gamers, this 169*-page tome will soon be providing you with three new ways to play battles in the Mortal Realms.

We've just got our first samples in, and we we're so excited that we wanted to share a few things about the book with you.

This book really is packed with stuff – just take a look at the contents page to get an idea of just how much gaming goodness is in there. We'll have more on the detail soon, including when you can get your hands on the book, but for now, please, just take a moment to soak it all in, and then begin your wild internet speculation… go!

* Usually books pages are in multiples of 4, for obvious reasons, but there was so much stuff in this that we had to use the inside back cover!"
It looks like this book is heavily focused on different ways to play your Age of Sigmar Campaigns. We have those "three pillars" for the types of play: Open, Narrative and Matched Play. I know lots of players are really looking forward to the new points but I'm really curious about the Narrative Play as well. I've always been a sucker for linked games and scenarios – win or lose it's always an epic tale!
On top of this news, one lucky gamer has a copy of the book and has been answering questions about it in an "Ask Me Anything (AMA)" format. You can read those questions here.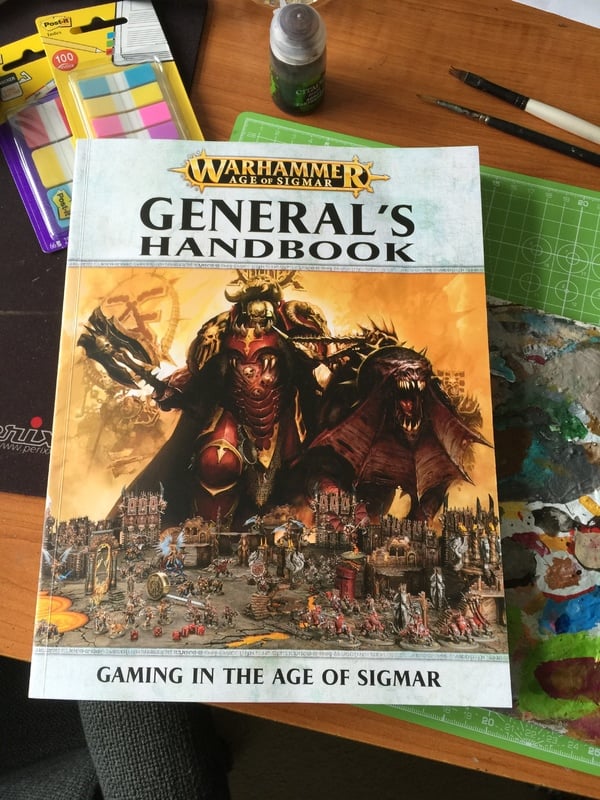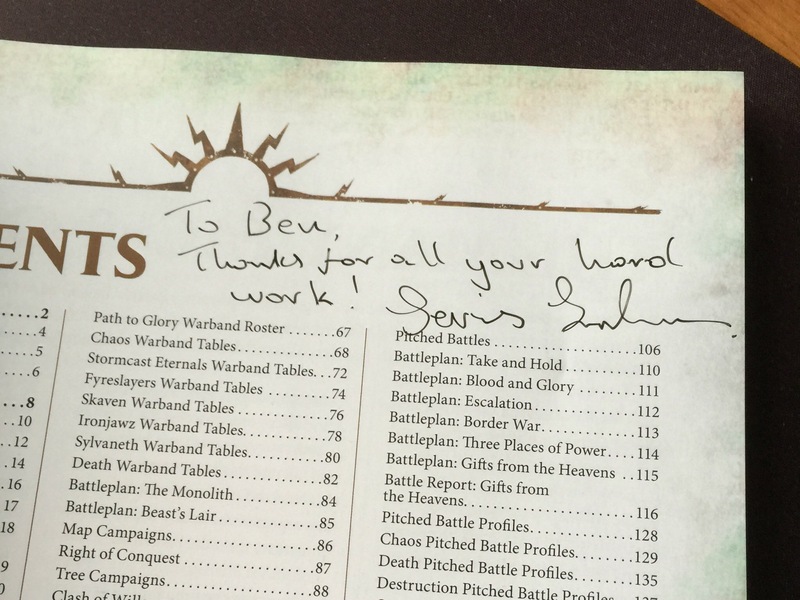 This is all pretty exciting news for wargaming fans. It really seems like Games Workshop has turned over a new leaf. I think this bodes extremely well for them moving forward and I'm honestly a bit shocked & surprised. We have all these different announcements, fan interaction, FAQs and more coming direct from GW – compared to a year or two ago, this is like a completely different company!
Anyone else as excited as me to check out the General's Handbook? Anything you want to check-out besides the points?