GMM SHOWCASE: Heresy Iron Hands Clan Lachesis – Solar Auxilia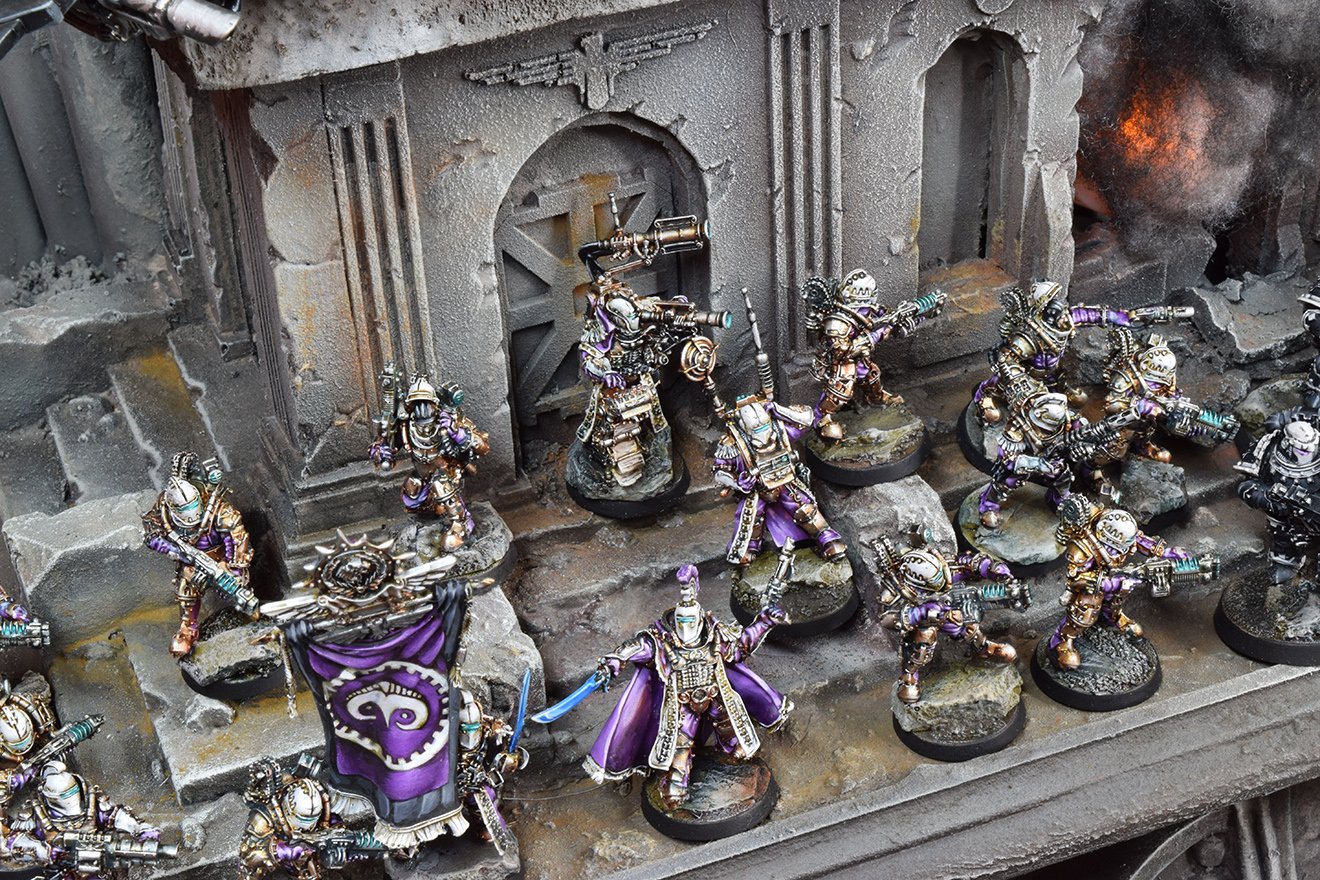 Move over Astartes – today get ready for the eilte humans of the Great Crusade – the Solar Auxilia.
Part four is upon us in coverage of Clan Lachesis, a homebrew heresy era subchapter of the Iron Hands, and my most recent army commission.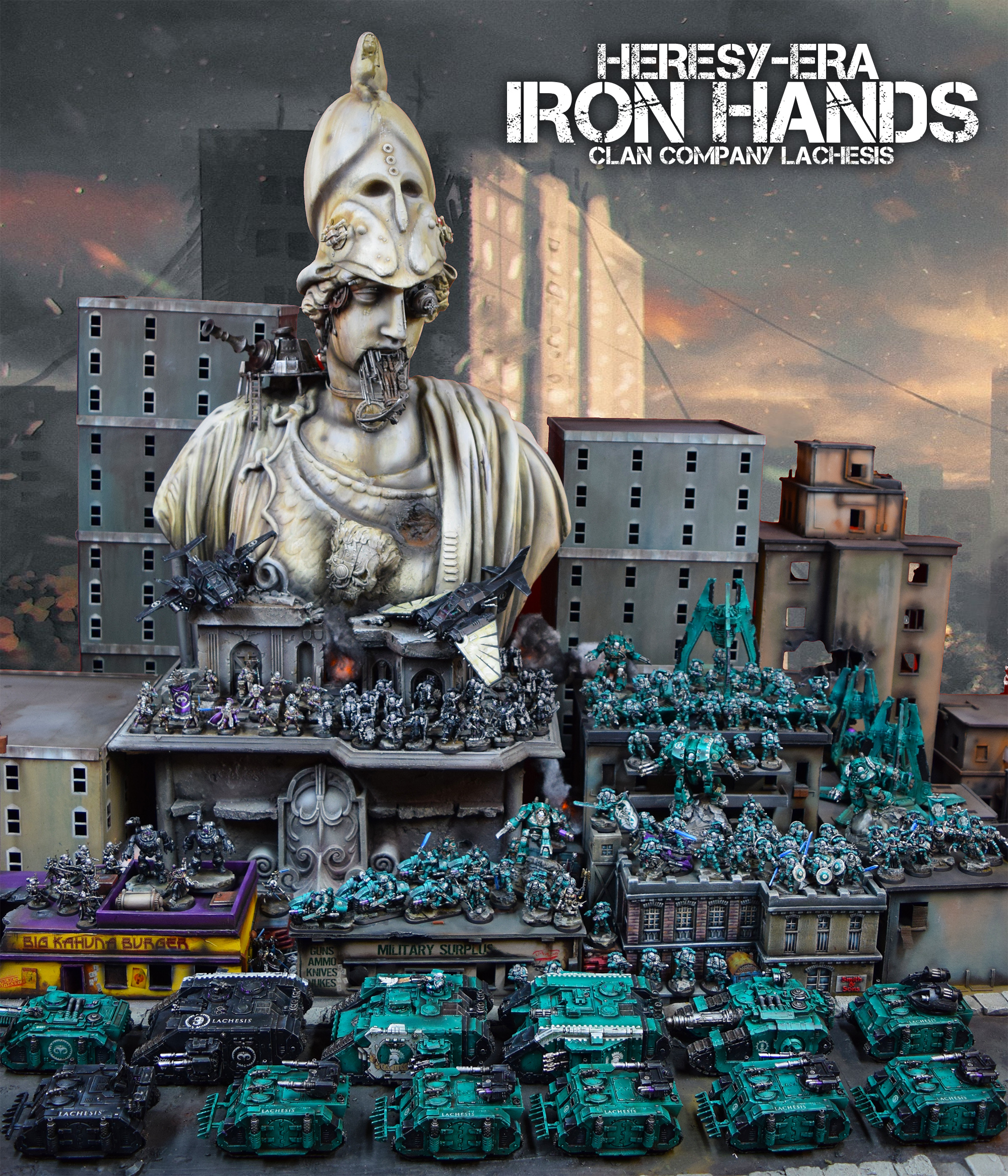 This time I will be posting images of the Solar Auxilia.  A small ally batch of models to go not only with this army, but a previous set of Knights from earlier in the year.  Included below are a few pictures of those Knights from the "29 Imperial Knight" project.  This addition of Solars to the army was to act in game as a footslogging custodial group for the Knights, similar to tank and infantry urban tactics in World War 2. A fun and creative use for some awesome models by the customer and a great reason to paint more purple and gold!
For more images and information on my services:
Thanks, and until next time!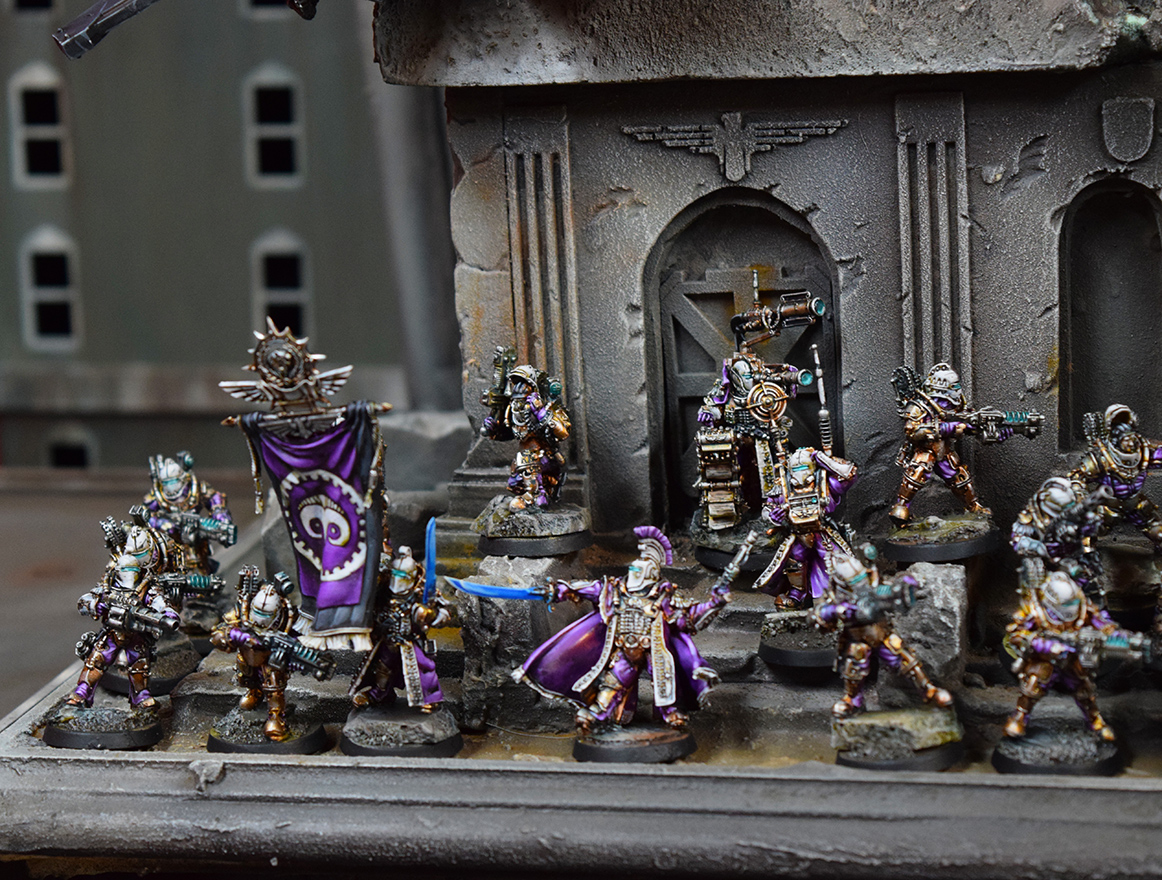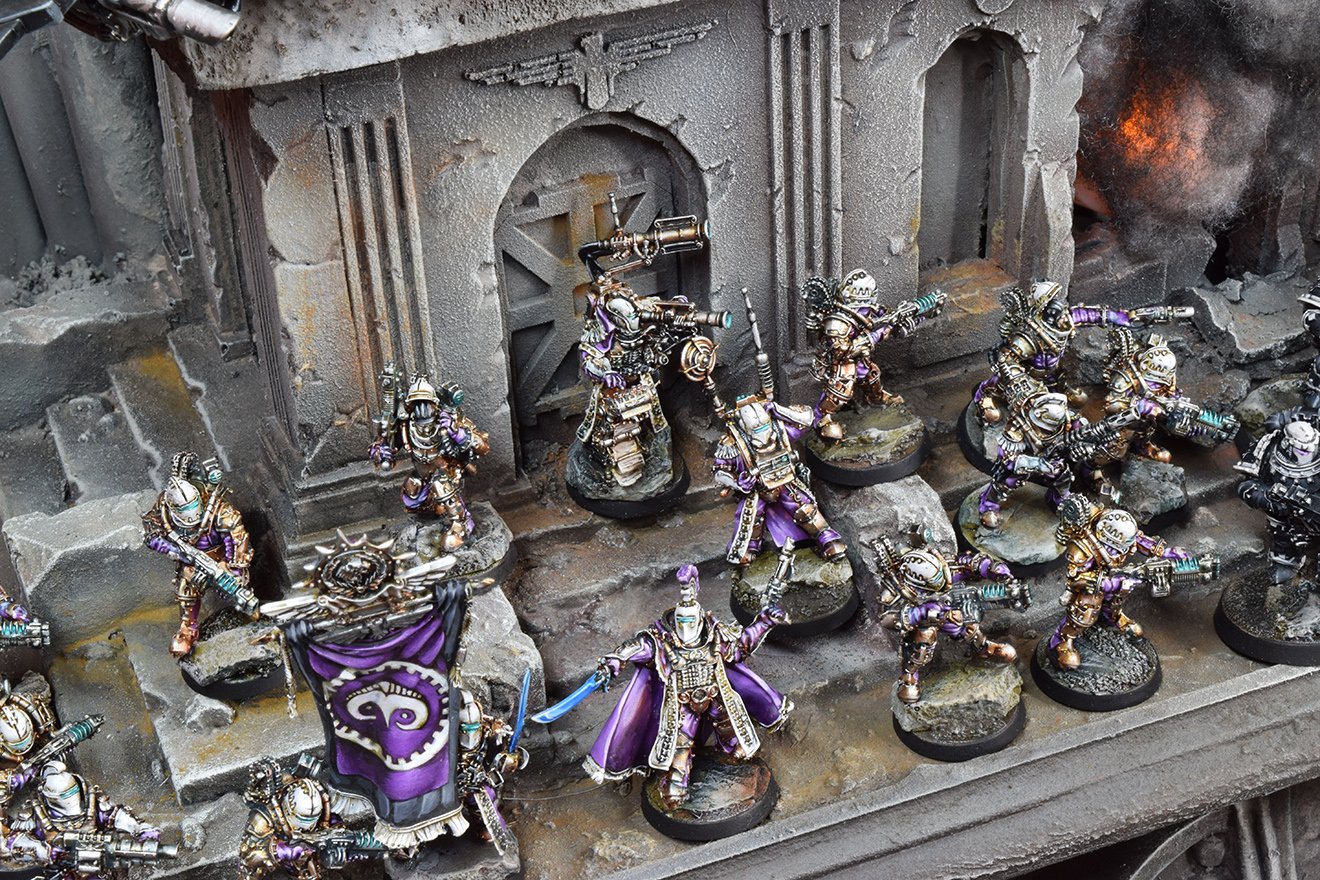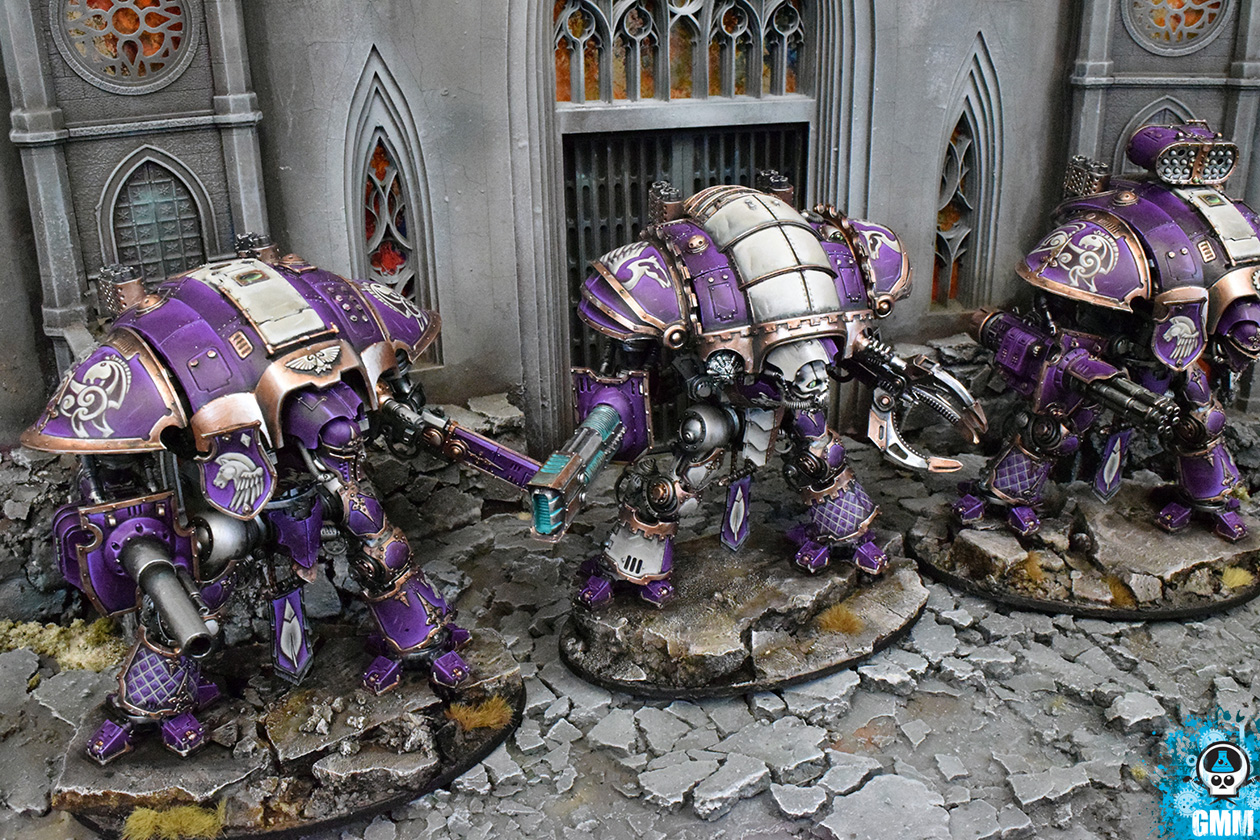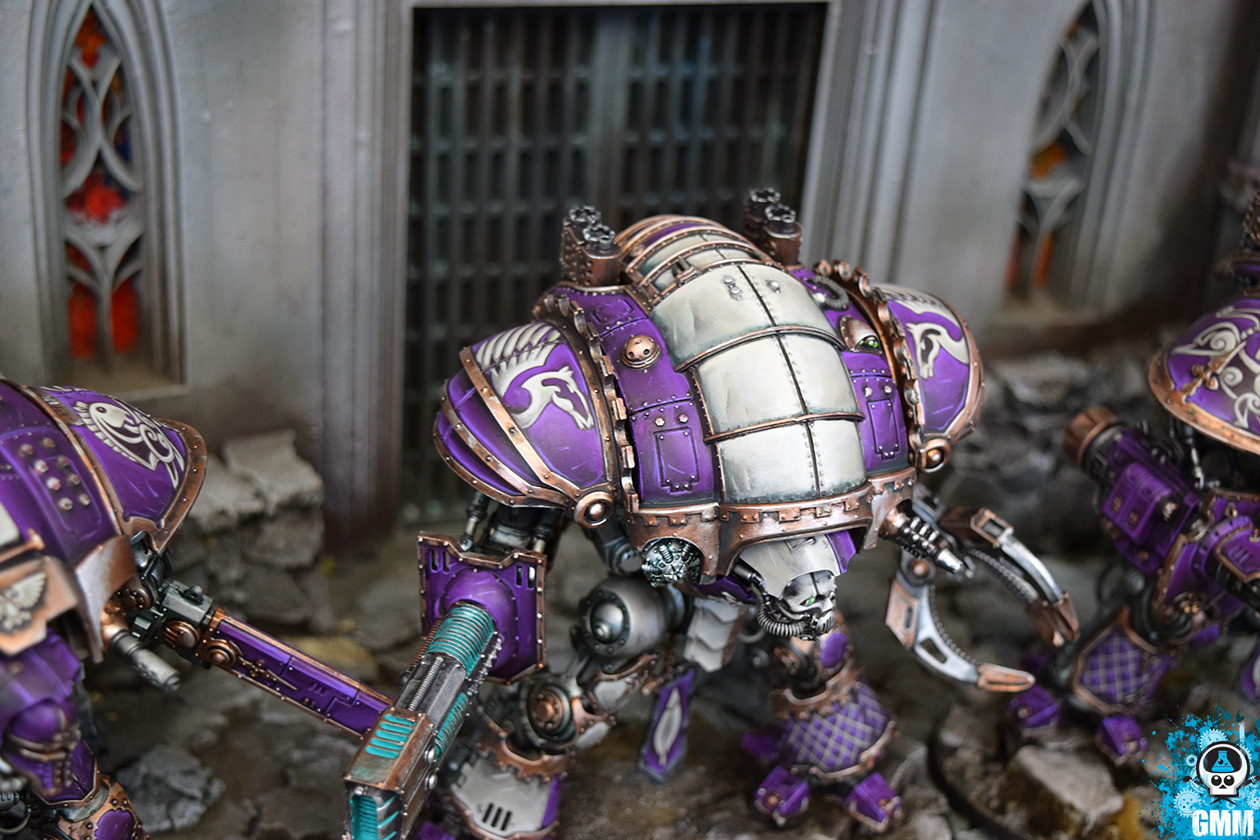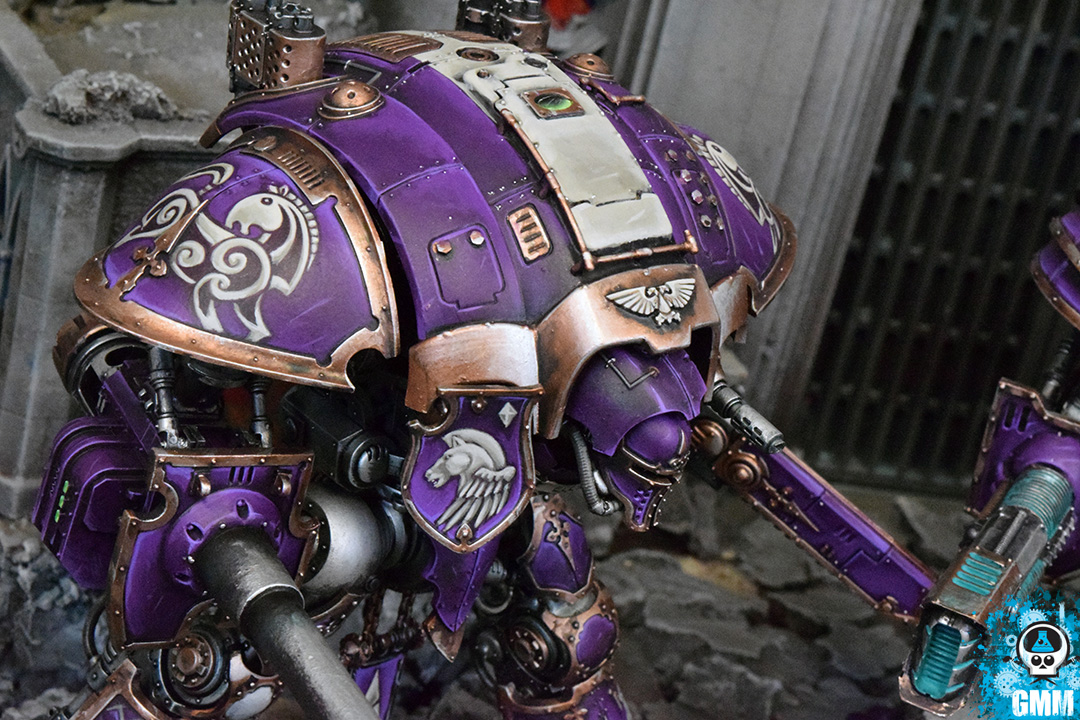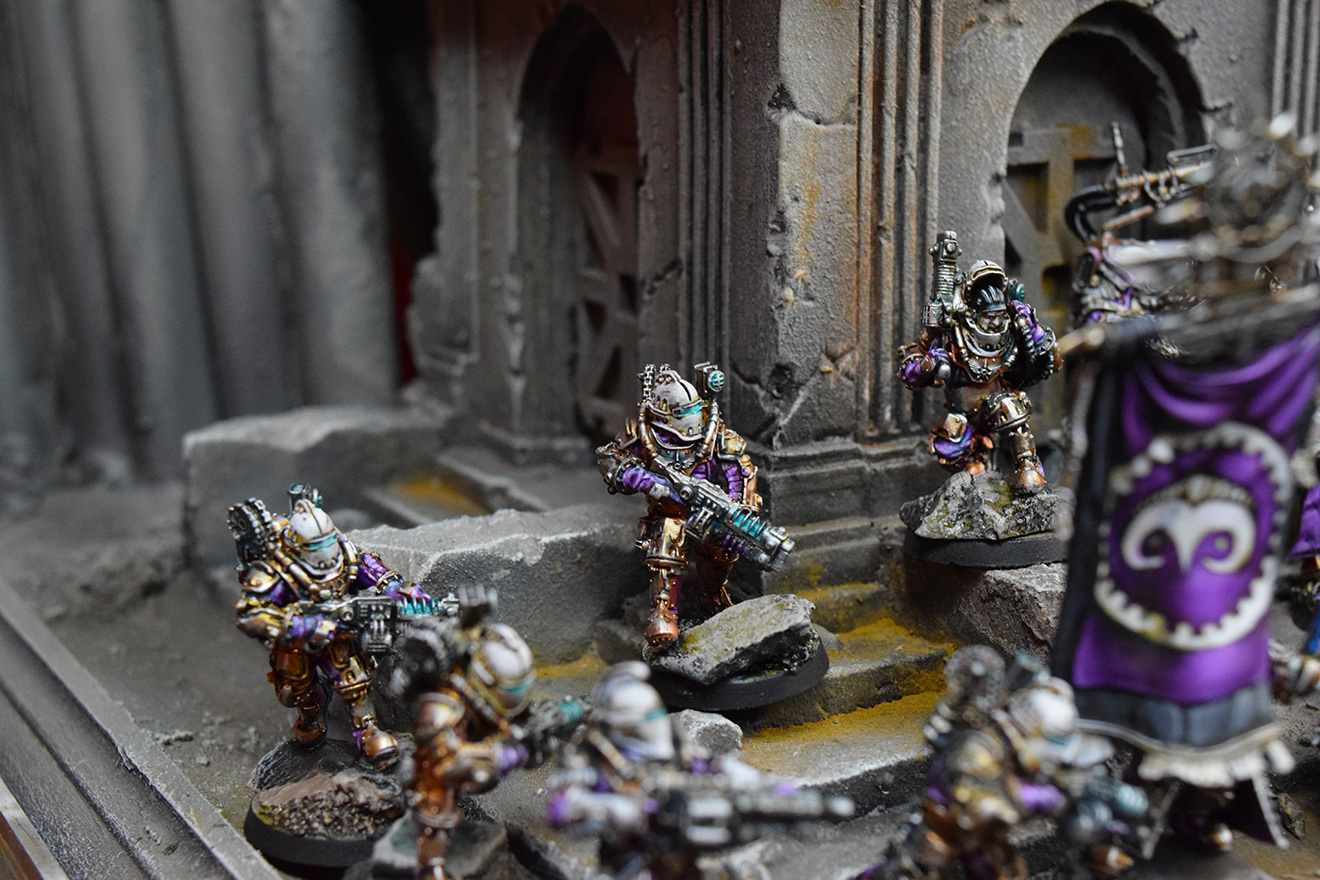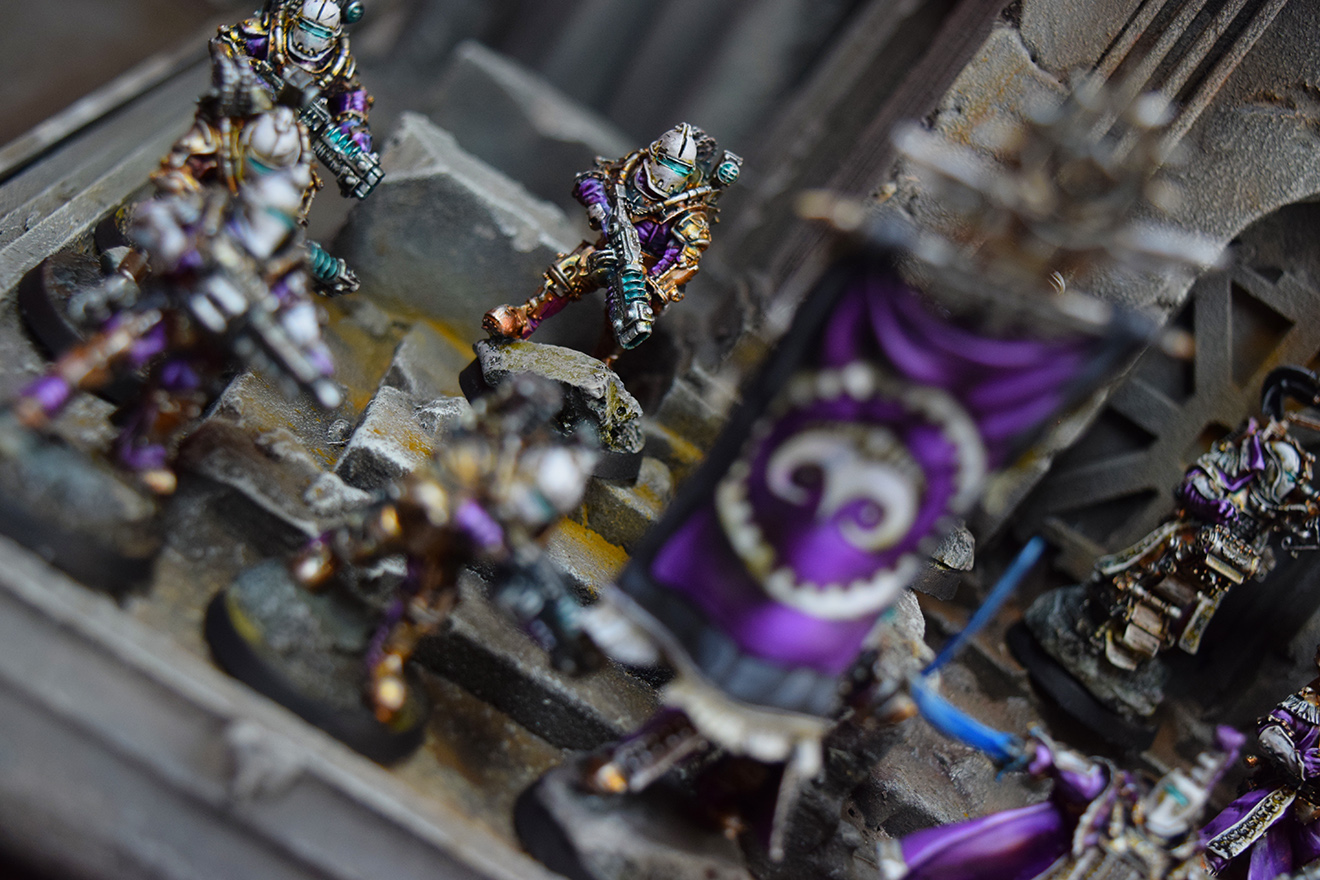 Subscribe to our newsletter!
Get Tabletop, RPG & Pop Culture news delivered directly to your inbox.