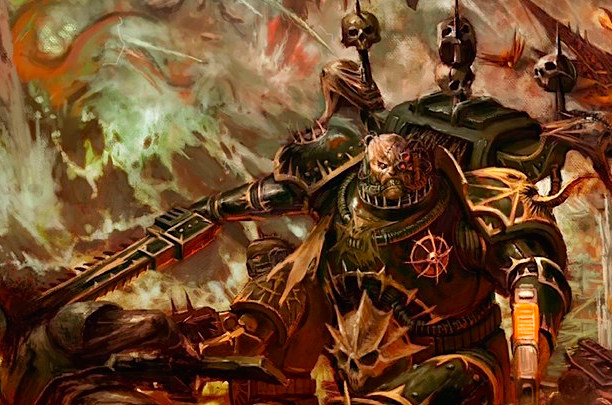 Come take a look at the contents of the Chaos Space Marines and Militarum Tempestus Start Collecting Boxes!
Looks like the lid on this weeks releases are finally being blown off – as reported earlier we got the pricing for these two new Start Collecting boxes from Games Workshop. But now we have the actual contents:
via Scanner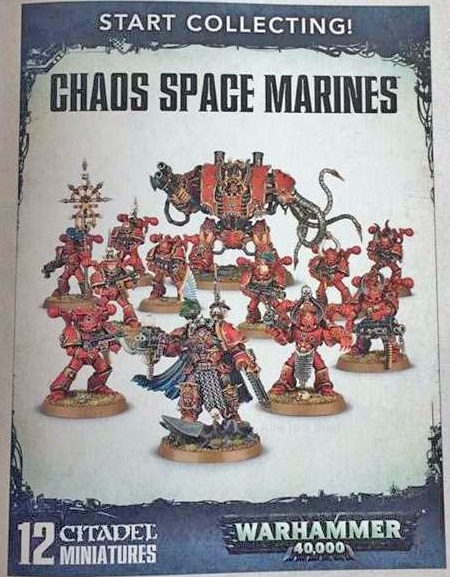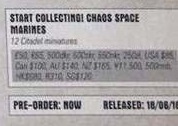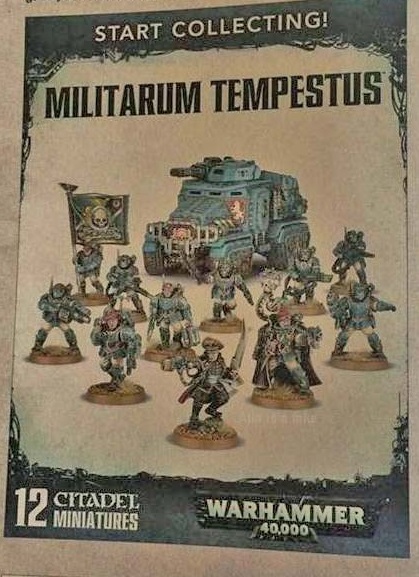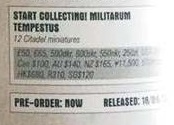 So lets do some quick math for these boxes:
Chaos Space Marine Box – $85
Chaos Space Marine Terminator Lord – $24.75
Chaos Space Marine Box (10) – $39
1 Chaos Helbrute – $54
Cost: $117.75
Total Savings: $32.75
Militarum Tempestus –

$85
1 Offcio Prefectus Commissar – $21
10 x Militarum Tempestus Scions:
1 Taurox Prime – $48
Cost: $139.00
Total Savings: $54
Both of these boxes are going to be a great start or an addition to an already existing force. The Militartum Tempestus box in particular seems like a real deal – considering you get 10 Scions for $75, it's nice to get the Taurox Prime for basically $10 more.
What do you think? I'm sure Chaos Players are going to want to chime in on this one…