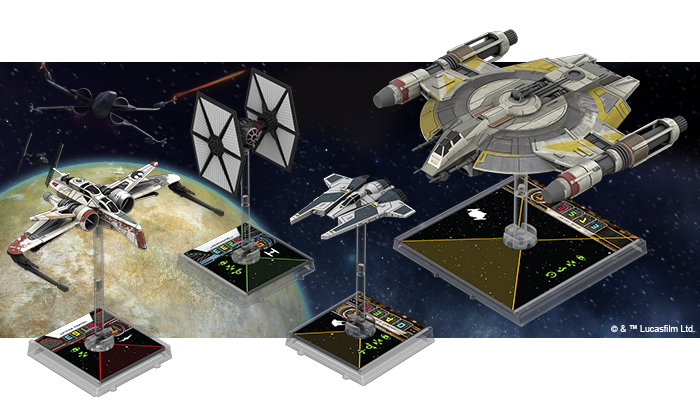 Fantasy Flight dropped the first spoilers for Wave 9! That and much more in today's podcast.
We've got the first prequel ship in the ARC-170 inbound, although FFG did find a way to place it within Rebellion era canon. The Imperial ship pulls from the other end of the timeline with the First Order Special Forces TIE Fighter, and it presents a distinctly "Rebel" style, shielded workhorse. Two Scum & Villainy ships finally catch up the newer faction to the others in total variety with the Shadowcaster (Sabine's gal pal Ketsu Onyo's vessel) and the first legit Scum superiority fighter craft: Mandalorian Concord Dawn Protectorate Starfighter (AKA "Fang Fighter").
00:00:00 – Intros, X-Wing Stars
00:04:40 – Dee be Beefn', where is "The Boat", Worlds Registration
00:12:00 – Wave 9 Main Discussion: Arc 170, TIE/sf, Fang Fighter, Shadowcaster
01:21:00 – Closing Notes
Hosts:
Ryan Farmer
Dee Yun
Dallas Parker
Episode Archives
Mynock Squadron Facebook group
Direman webcomics
Fly Better! And hit us with your comments below.