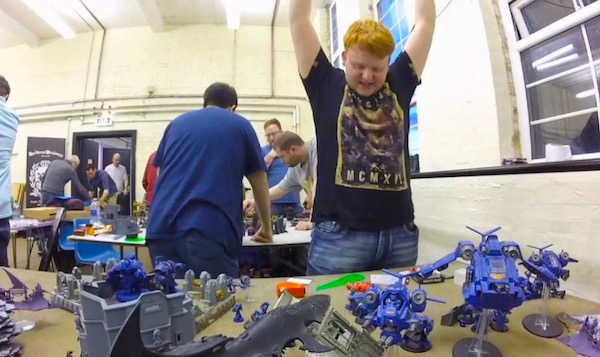 The referendum for the UK to stay or leave the European Union is this week. Sky News asks War Gamers what they think.

"Sky's Joe Tidy talks to young people who play war games about how they feel about next week's EU in-out referendum."
The big Brexit vote seems to be getting tighter in the polls and now many in the UK are saying it is the poorly polled youth vote which may be pivotal.  So Sky news sent a reporter up to talk to Northhampton Wargamers.
Some memorable lines:
"Most of the club's members are male, and in thier twenties."

"Both sides are so negative…and so biased."

"I think both sides are going about it the wrong way. They are fear-mongering."

"Nobody has ever talked to us as a community of young people."

"It's a leap of faith"

"…there are still quite a few undecided"
Last but not least…
"WHEW PSYKERS!"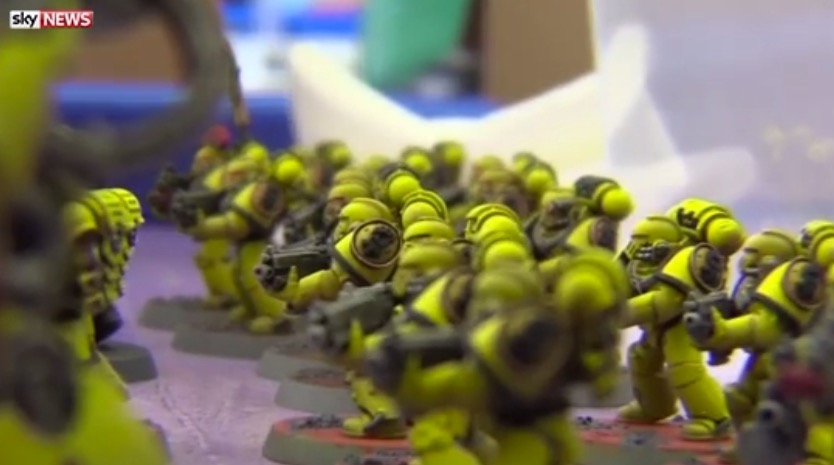 Nice Imperial Fists – but how will their owner vote?
~Have at it everybody – and with the vote coming up on Brexit this week on June 23rd, it's all going to be over one way or the other soon.