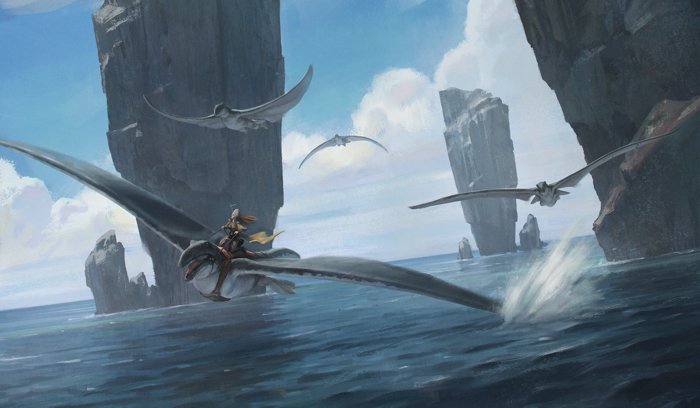 Fantasy Flight Games latest Star Wars RPG source book is out – are you ready for the Savage Sprits?
via Fantasy Flight Games
Savage Spirits, the Seeker sourcebook for the Star Wars®: Force and Destiny™ roleplaying game, is now available at retailers throughout the United States and online via our webstore. If you haven't yet picked up your copy, be sure to do so today!

Within its 96 fully illustrated pages, Savage Spirits introduces new Seeker specializations and two signature abilities that ensure your Seeker can find everything he or she needs to survive in even the most hostile environments. That's a good thing because the book also provides Game Masters everything they need to run adventures and campaigns that make good use of the Star Wars galaxy's most inhospitable climates.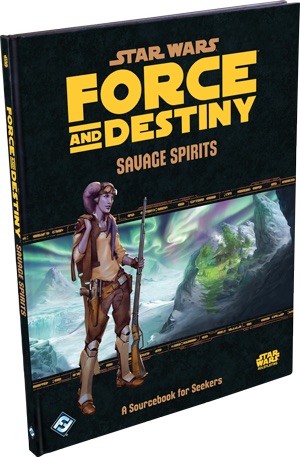 You'll find advice for running wilderness encounters, along with a chart for spending your Advantage, Threat, Triumph, and Despair during those encounters. The short adventure in Savage Spirits can be easily adapted for use in nearly any Force and Destiny campaign, and you'll even find the outlines for three entire campaigns that focus on the sort of travel and extended hunts at which Seekers excel. Perhaps most importantly, though, you'll also find nearly three-dozen different creatures with which you can populate your encounters.

Creatures in the Star Wars Galaxy

To a great extent, our love of Star Wars owes to the ways that it balances the instantly recognizable with the completely alien. It thrills us with powerfully iconic tales of good versus evil. We recognize ourselves in its heroes, in their doubts, their aspirations, and their love of others. And at the same time, it takes us to distant galaxies, throws us into dimly lit cantinas populated by myriad alien species, and sends starfighters screaming over our heads. Additionally, it ignites our sense of wonder with images of the strange creatures that live among the galaxy's many different worlds.

As an example, the Jerethian clamberwolf is a powerful, heavily furred apex predator from the forests of Jereth VI. Its fierce, lupine muzzle and ripping talons can take down almost any prey, but it is even deadlier when encountered in its native forests. There, the clamberwolf's natural deftness at climbing places it atop the food chain. Moreover, clamberwolves are surprisingly intelligent for beasts, and packs of them are capable of cunning ambushes and tactics that can take down much larger prey.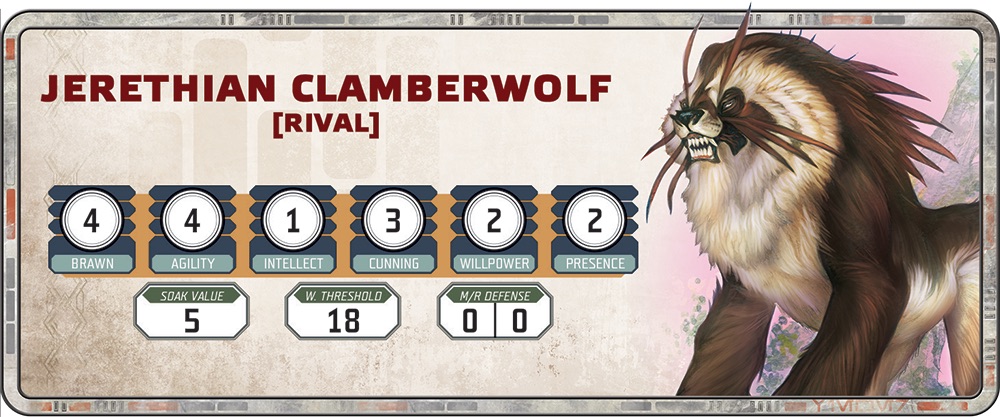 Of course, given all the different creatures in Savage Spirits, there are plenty of different ways you may think to use them. Perhaps you may even use them outside of Force and Destiny, choosing instead to write one or more of them into an Edge of the Empire™ adventure centered around transporting dangerous cargo. Or you may add creatures like the vrblther to an Age of Rebellion™ adventure in such a way that clever characters may turn them against Imperial forces. The possibilities are limitless.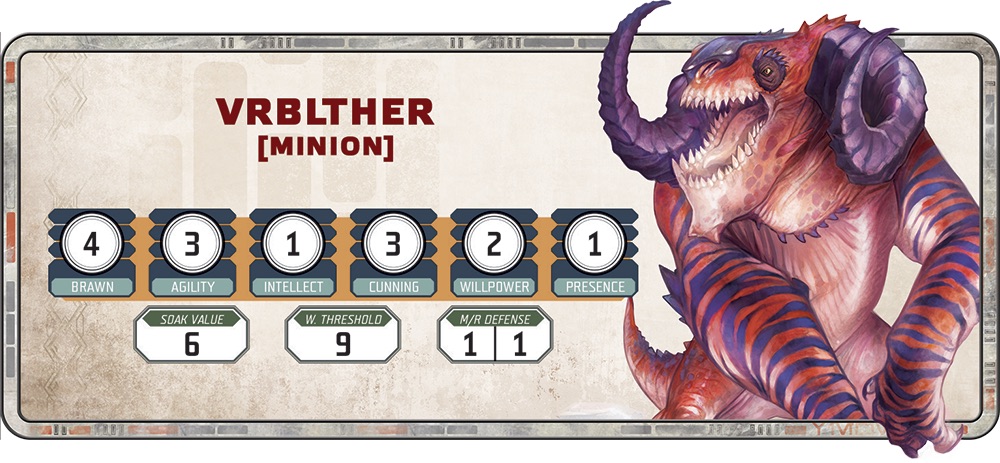 Be sure to read the full article from Fantasy Flight Games as it has lots more info on the book and how to use it in your campaigns. And be sure to keep an eye out for it at your FLGS or you can order a copy direct from FFG. Keep in mind that these source books are a perfect way to add that special something to your games – even if you're not playing a Star Wars RPG right now you can still find inspiration for whatever campaign or RPG you're currently playing/running. As a GM, nothing keeps the players guessing more than pulling a creature or character from a different source. It may take some work to convert it over but the results can be very rewarding!
Will you tame the Savage Spirits – or will they be too much to handle?