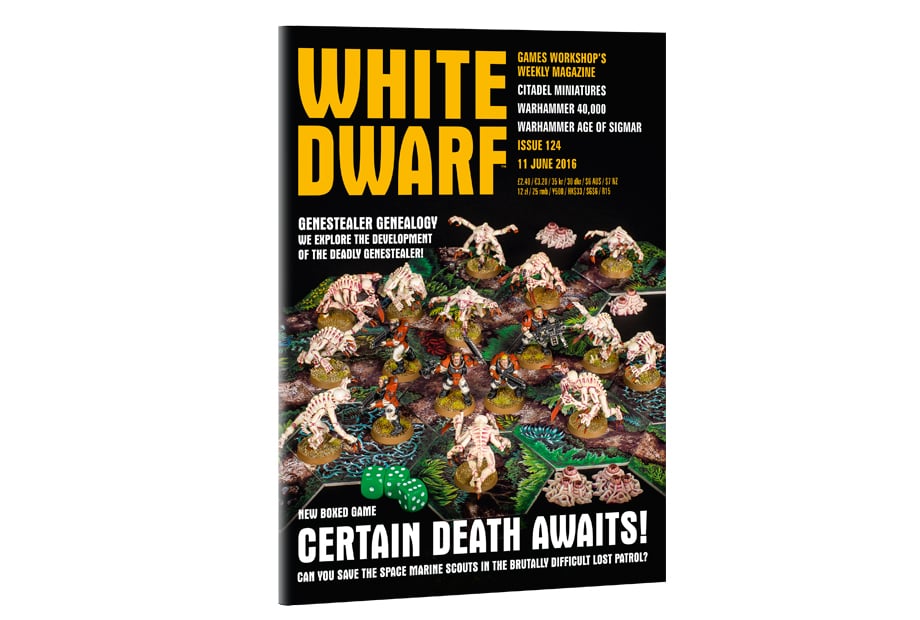 Here comes the new 40k for the week. Checkout TWO 40k Start collecting boxes & Lost Patrol in our White Dwarf #124 Review!
White Dwarf's back this week with all the new products from GW, and this issue is dedicated to the new Lost Patrol game. Don't get me wrong this game looks fun as hell, and I love all the Genestealer / Nid fluff, but I miss having a dope Paint Splatter article to oogle every week sometimes.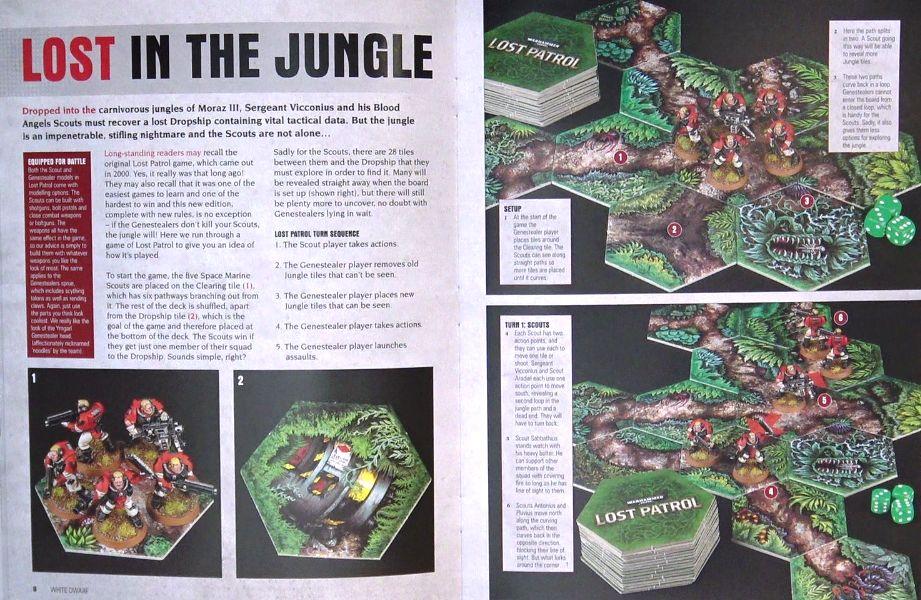 Checkout the Lost Patrol overview walk-though in our video review for WD 124 below!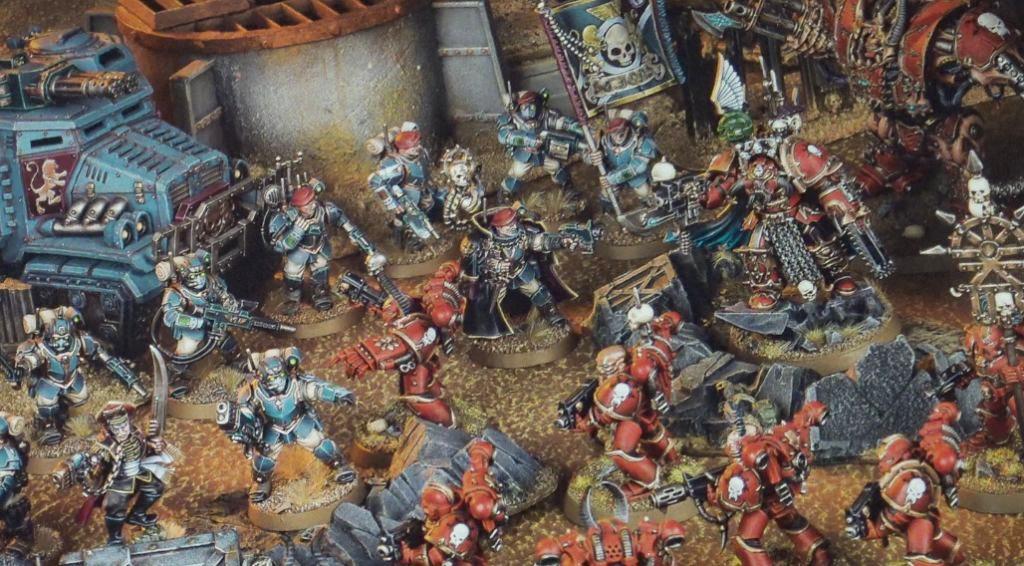 The Lost Patrol is found! That's right – White Dwarf 124 is here and with it the return of a classic, the boxed game Lost Patrol, in a new, updated edition. This game is a challenge and no mistake – read all about it, and how the White Dwarf team got on trying to battle their way through the jungles of Moraz III, past the lurking hordes of Genestealers.

Speaking of Genestealers, we've got an in-depth guide to these fabled xenos nightmares – what they are, where they came from, the history of their design and more – plus there's a spotlight on Golden Demon winner Gareth Nicholas, and still yet more in The Week in White Dwarf.