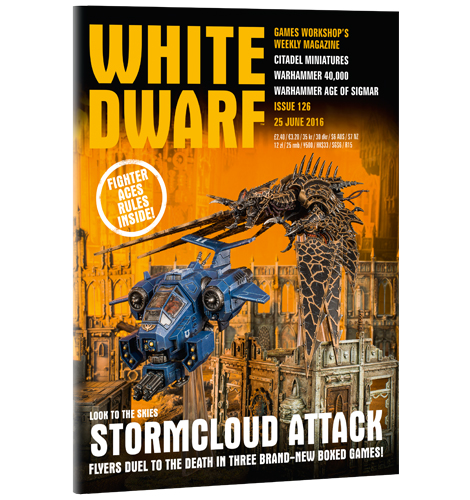 Come see the new upgrade rules for 40k, and get the skinny on the new Stormcloud Attack flyer game from Games Workshop!
Another great White Dwarf is here, but if your looking for hobby knowledge this may not be the issue for you. There is a great walk though of the new Stormcloud attack game in here however, and the flyer ace charts for each faction as well (which also include monstrous creatures)!
Don't miss what may be the last 40k centric issue for the near future, as Age of Sigmar looks to be returning to the limelight in issue #127
Source: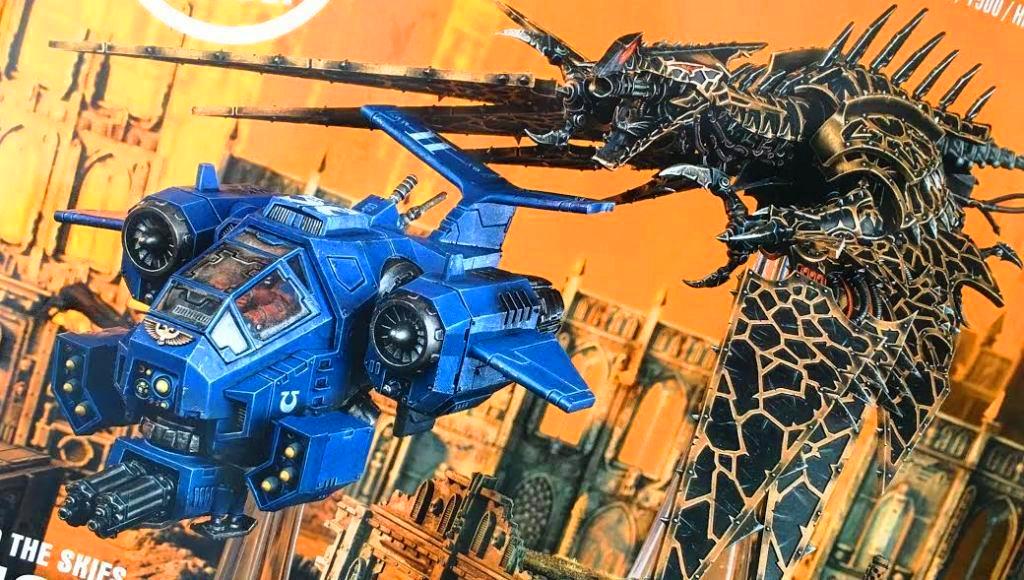 Look to the skies – White Dwarf 126 is here and with it Stormcloud Attack, the game of dogfights in the war-torn skies of the 41st Millennium. They've got take an in-depth look at this great new boxed game in New Releases and in a special play-through feature, A Chance Encounter, and more. On top of that, there's a look at the Kabal of the Black Myriad, a stunning Dark Eldar collection from Martin Waller, rules for flyer aces in Warhammer 40,000 and more.
The new flyer ace rules are pretty much worth the 35 point gamble for one roll. It remains to be seen IF competitive play will adopt these, but there are a ton of flyer rules that will be more attention with the new release(s) next week.