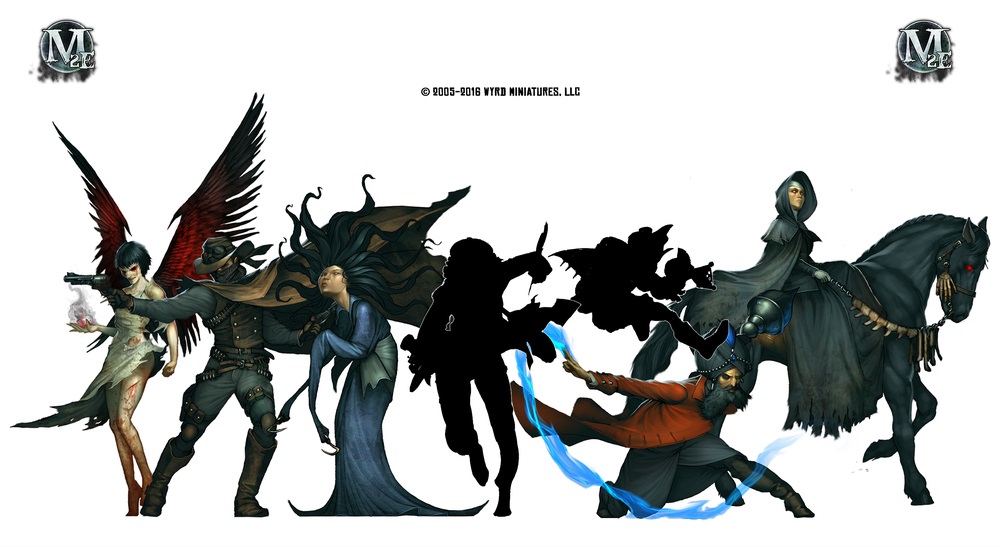 Wyrd Games shows off Parker Barrows, a new Outcast Master from the upcoming Ripples of Fate!
via Wyrd Games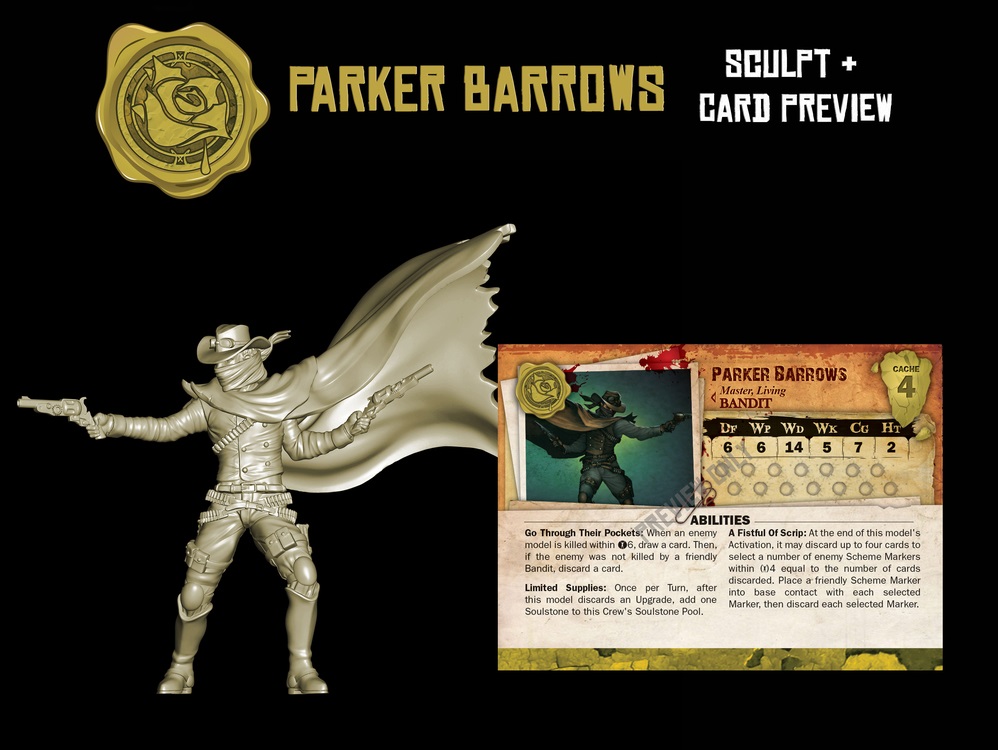 "This week's Monday Preview is a look at Parker Barrows, a new Outcast Master! Parker is from the upcoming book Ripples of Fate.

Parker is an outlaw as only an Outcast can be. With a solid stat line, he's capable of dealing with most things that come his way. Add in his ability to draw cards, gain Soulstones, and convert enemy Scheme Markers, and Parker will quickly prove that he has the tool for any job.

Come on over to our forum to vote on which Master is revealed next week!"
I'm really liking this model's sculpt. He's got that Steam-Punk meets Wild West Vibe that the Malifaux universe thrives on. I know folks were joking about how big his cape would be, but turns out it looks a lot better than the silhouette would have you believe. Parker is packing the heat and looks like he's got all the right tools to get the job done. He should be a solid Master for your Outcast Crews.
Giddy-up, Y'all!