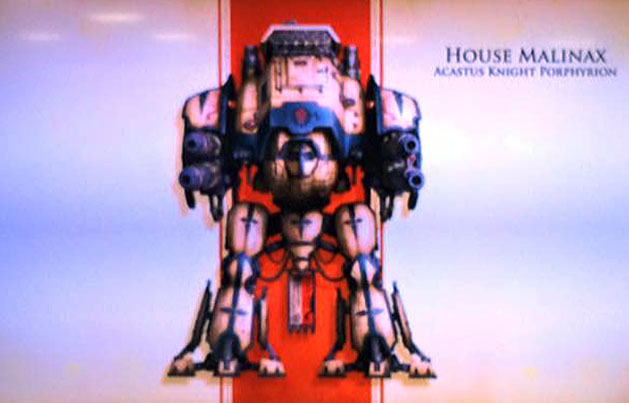 All new shots and video of the Imperium's latest knight are here. He's a BIG one!
Forgeworld's Open Day is today and Garro is on the case for the community.
Take a look at the latest shots from the event floor 40K fans!
images via Garro (facebook)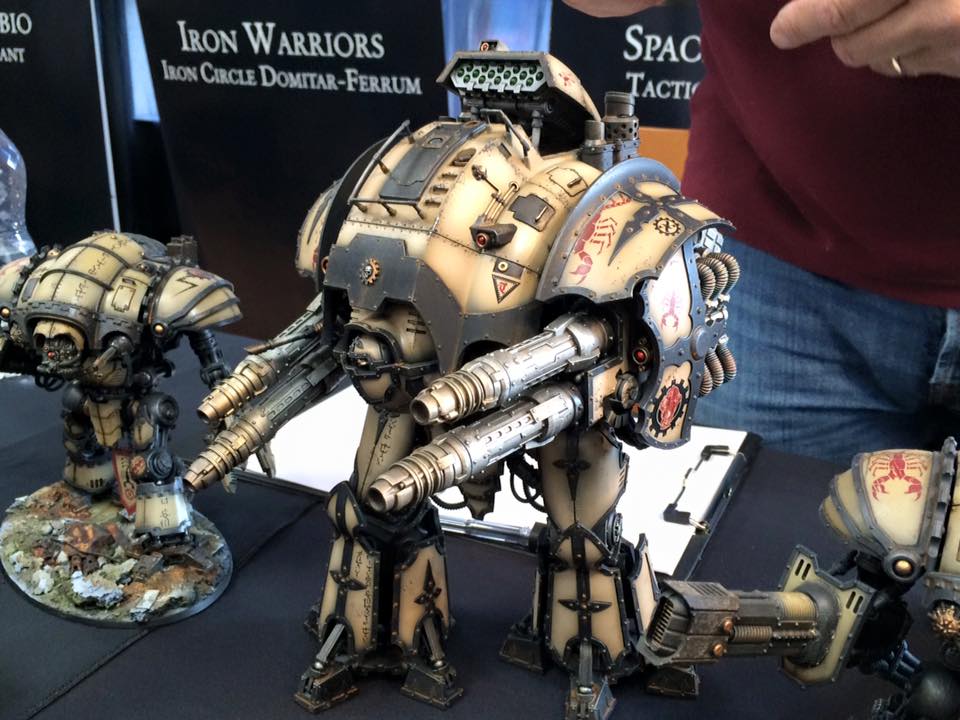 Meet the Acastus Knight Porphyrion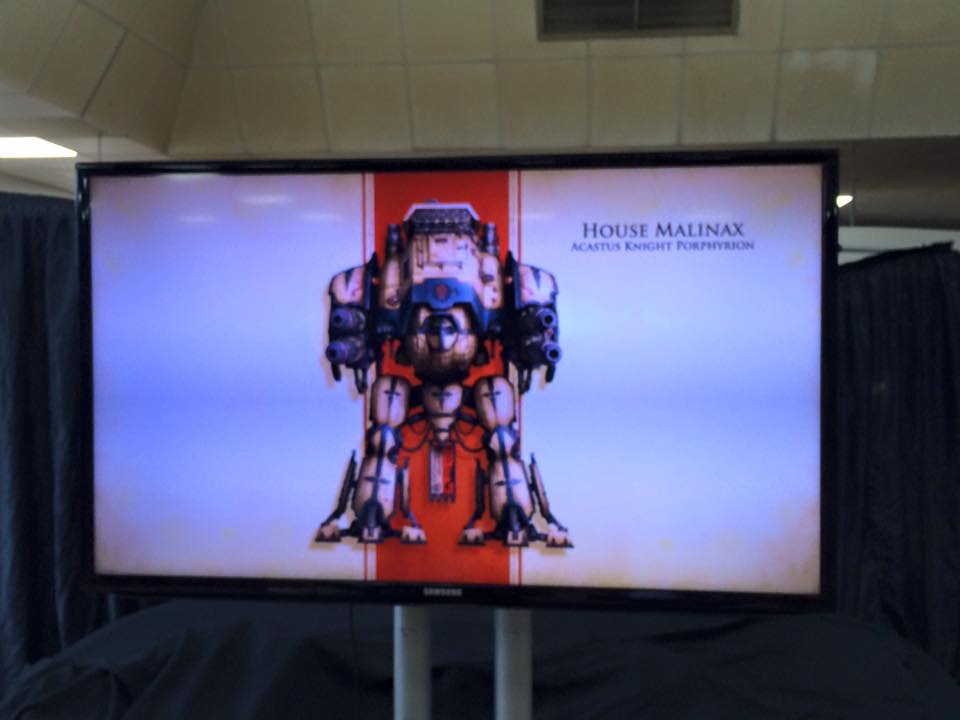 All guns all the time!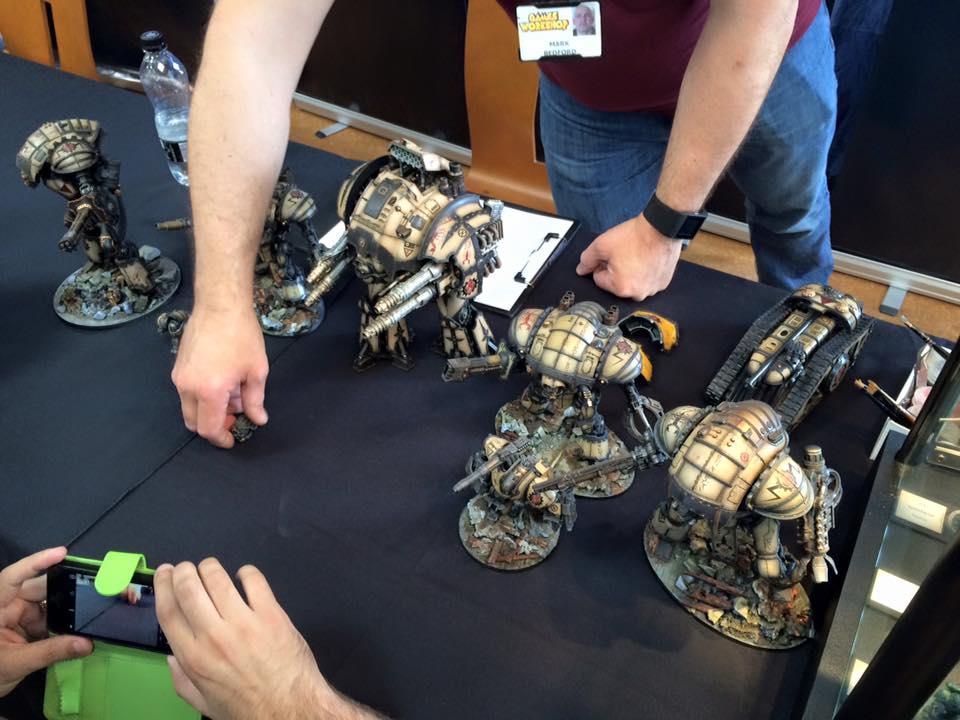 Here is is on the center-left for scale vs other knight chassis.
Everyone loves Knight Heads!
~Lots more from the show floor! Check back soon
!