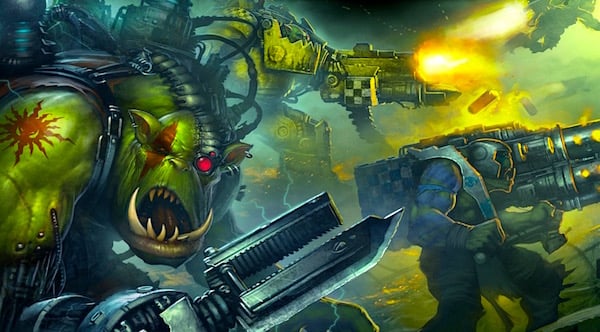 The Games Workshop FAQ series continues and this time it's the Greenskin's turn – the Ork FAQ out now!
via Games Workshop (Warhammer 40000 Facebook)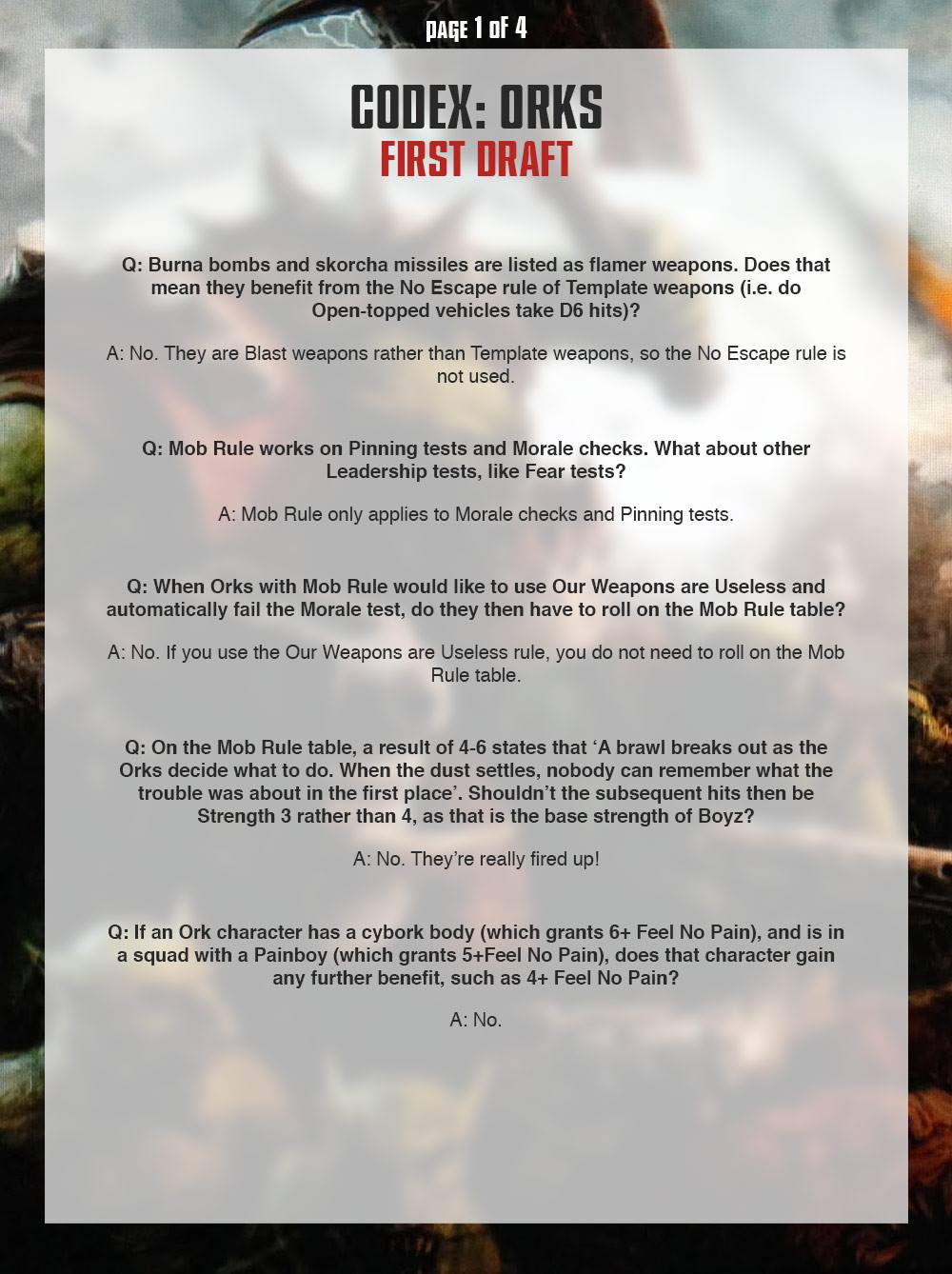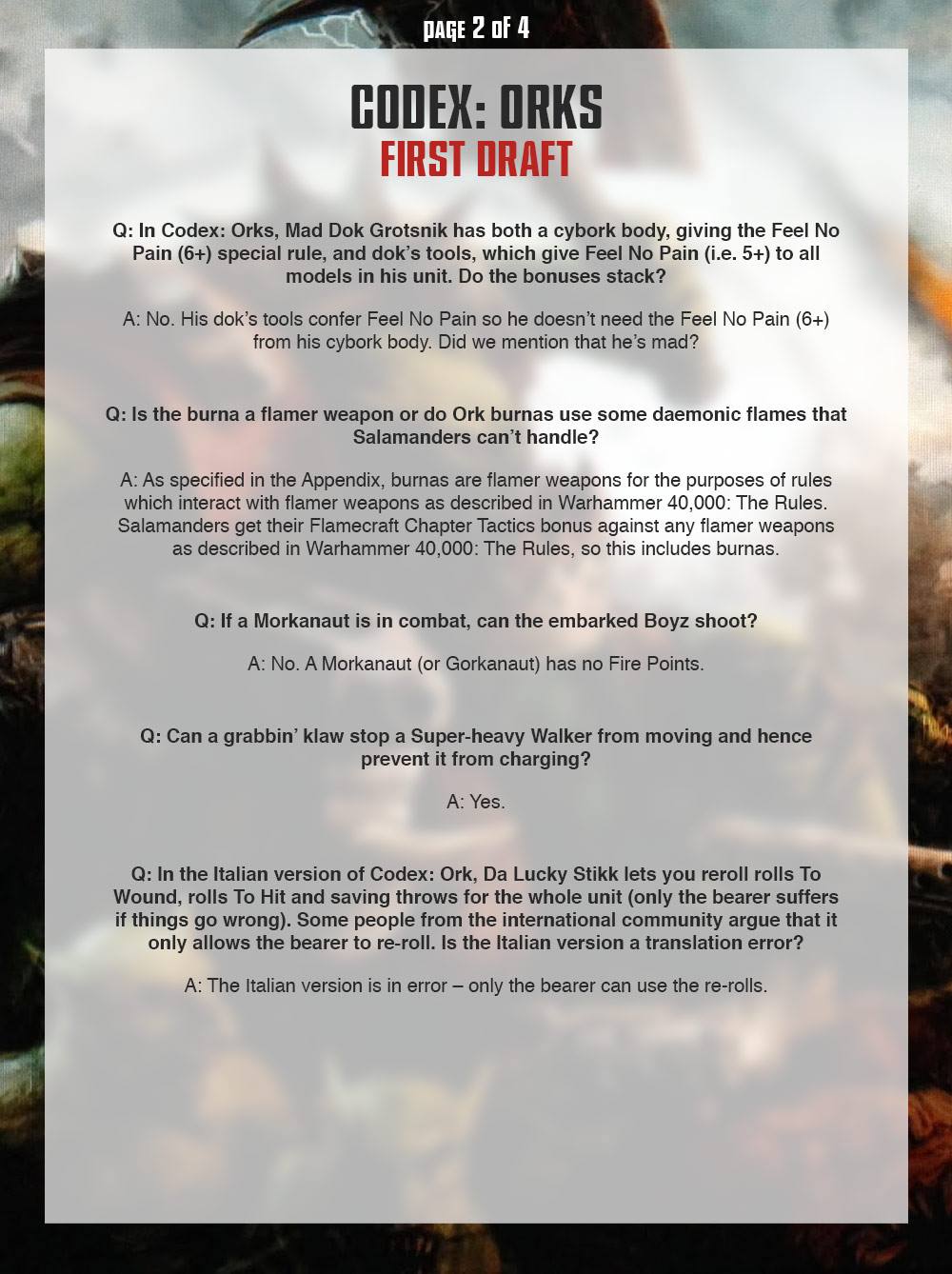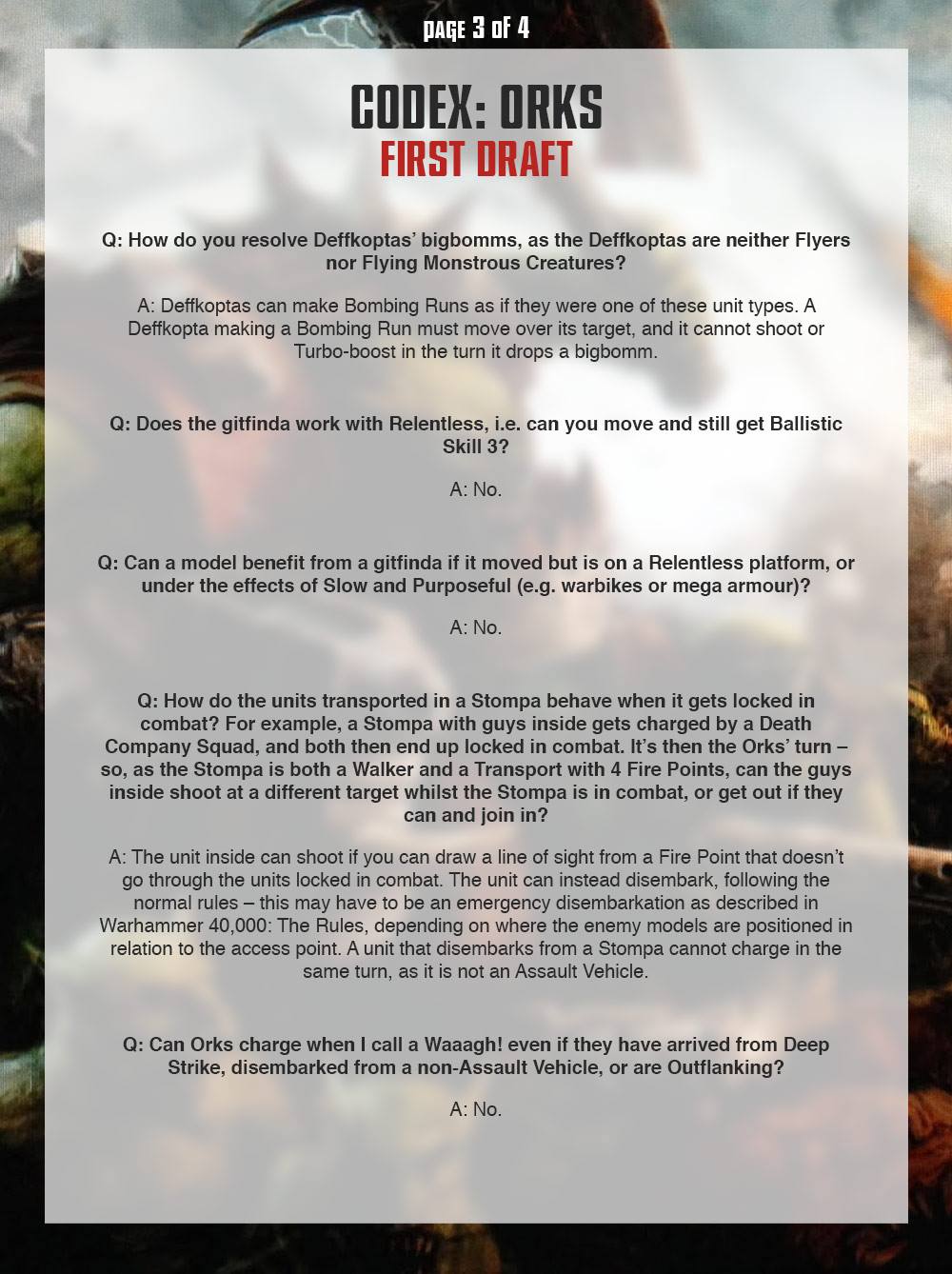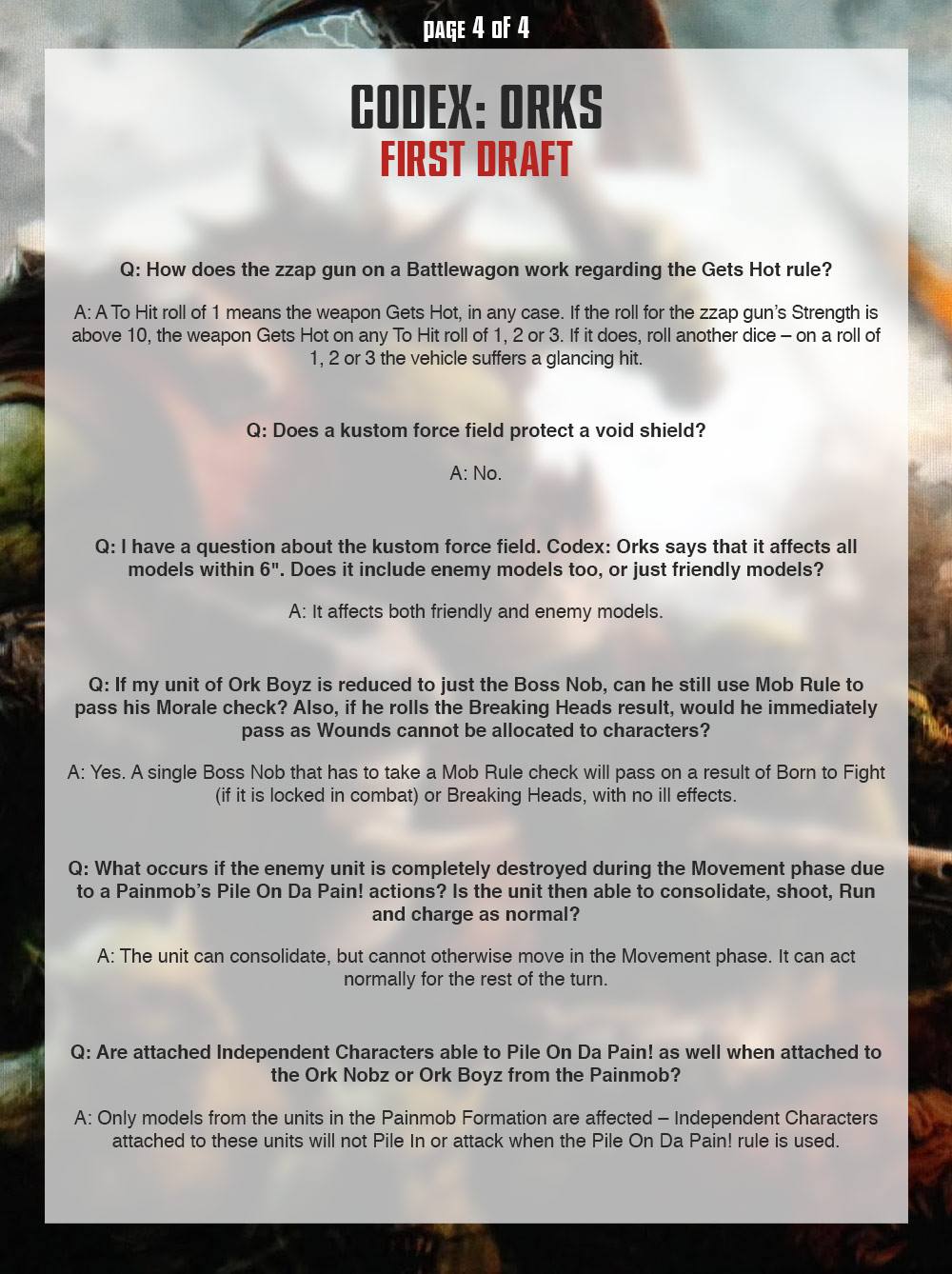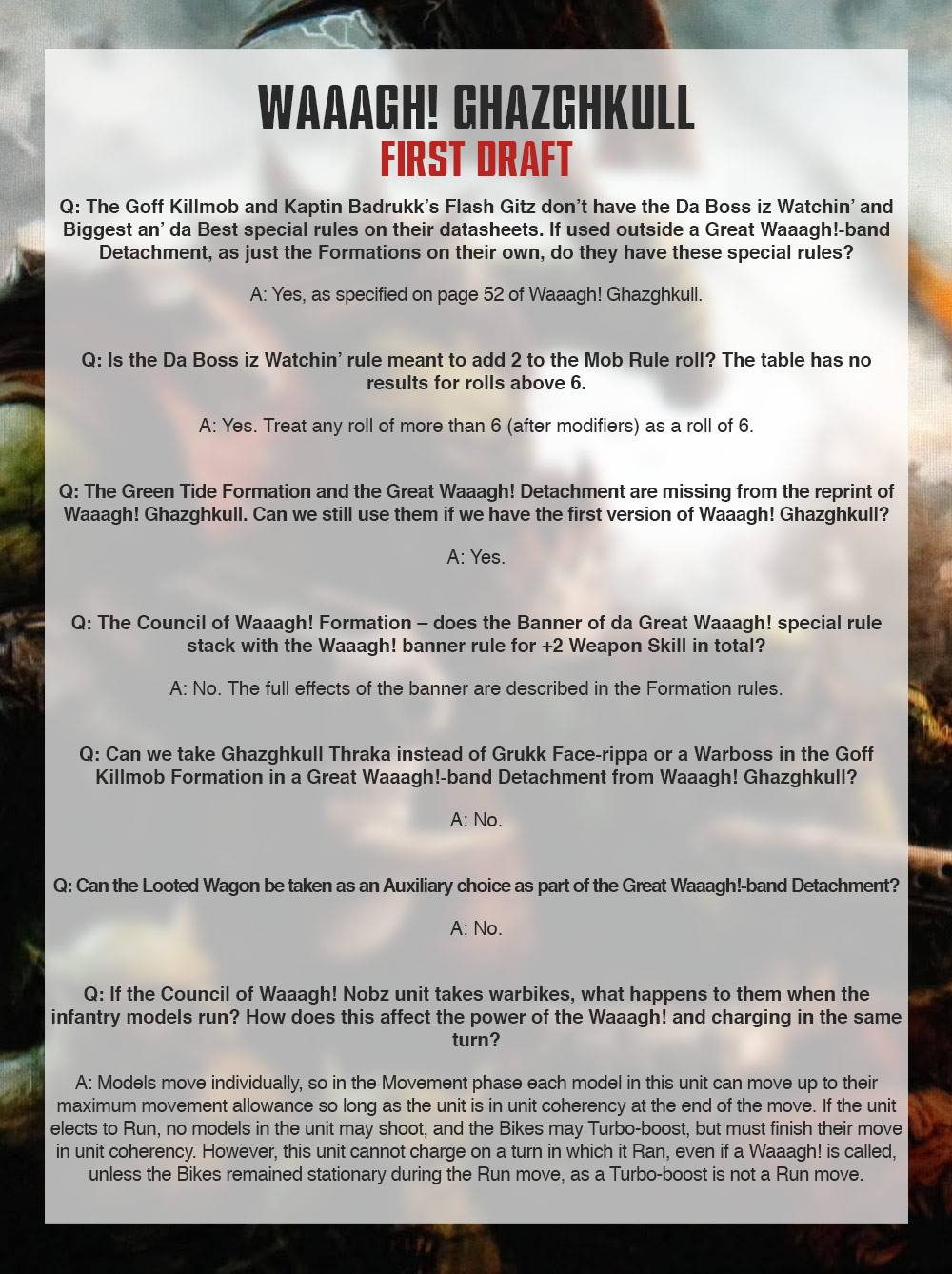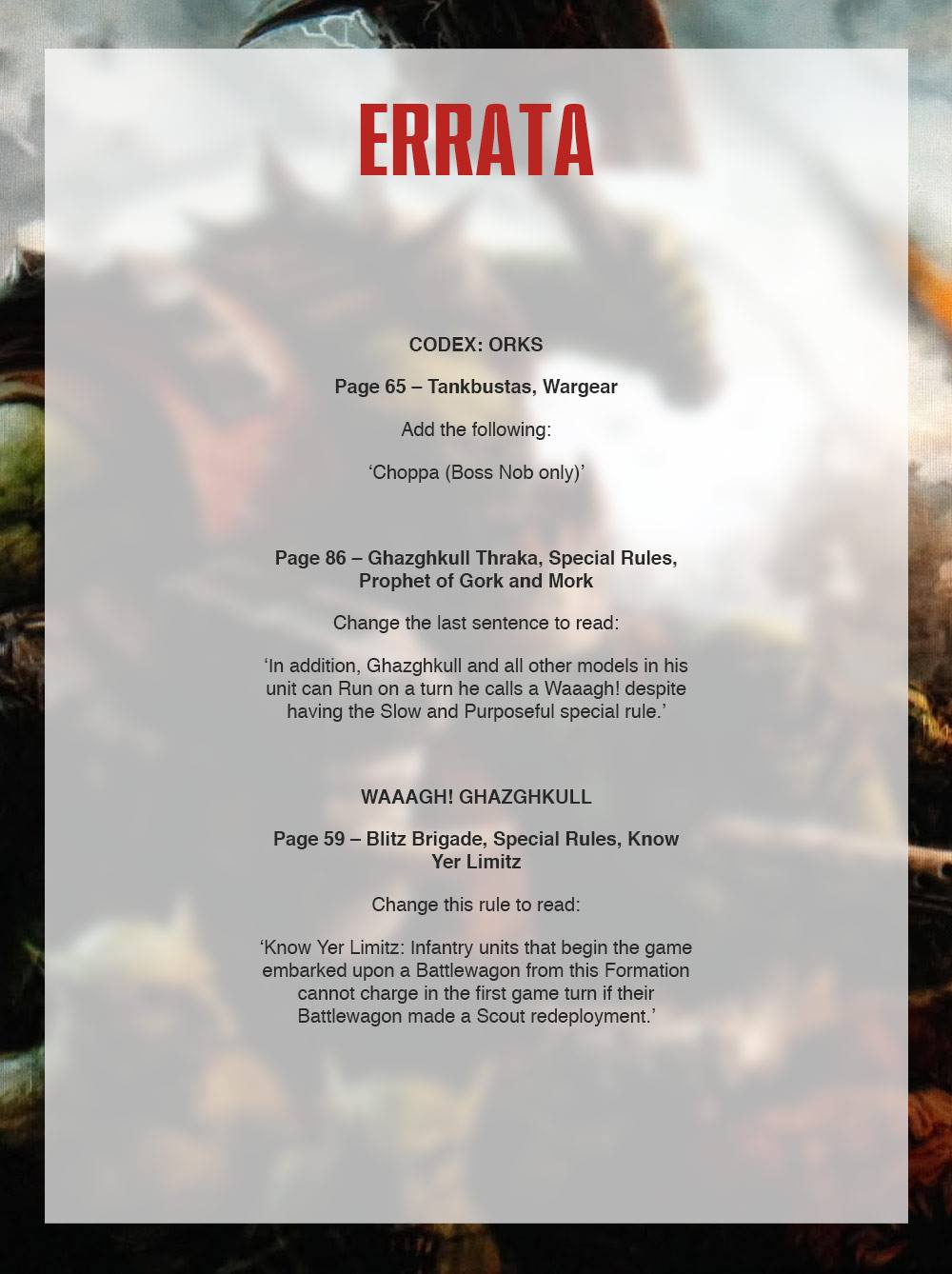 The Ork FAQ doesn't have a ton of major changes. It's mostly clarifications and some interesting bits. The part about the Council of Waaagh! Nobz Running/Turbo-Boost/Charging is interesting, but again it's really just clarifying how that would work (turns out Turbo-Boosting is not a run move). The clarification about the unit embarked in a Stompa that is engaged in close-combat was also helpful. Turns out the guys inside can actually shoot – they just can't draw line of sight through a unit locked in combat.
What do you think? Any rulings that you really liked or anythings that stand out for you?
You can find these and all the other FAQ's released right here:
Go Gett'em Greenskins!