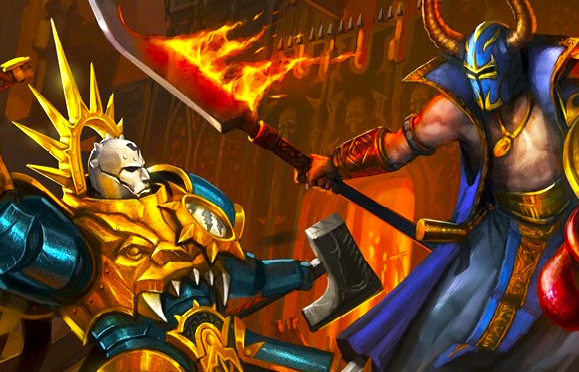 The Season of War Campaign's second week has wrapped-up – time to take a look at the fighting so far!
The Age of Sigmar Summer Campaign is going strong into week 3 as we've already seen the mission. If you want to see the progress so far check the initial battle lines and the first week's results, too.
Overall Order still has a solid grasp on all three cities. Here's the Current Campaign Map: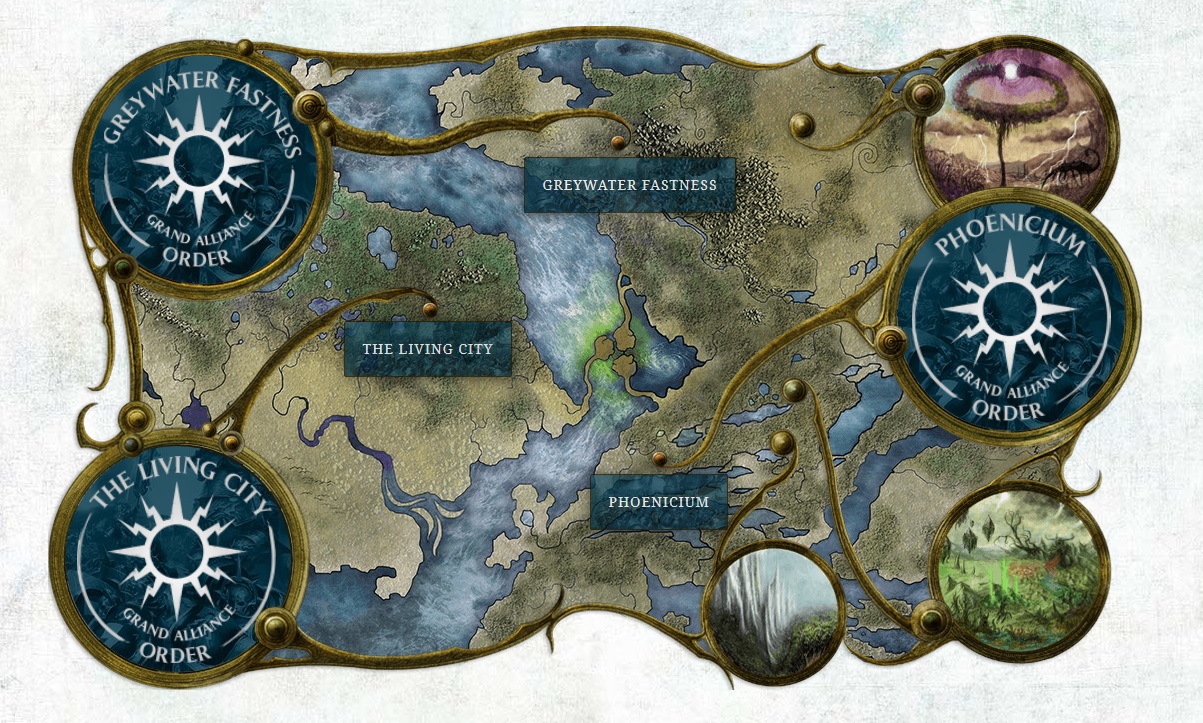 Now let's check-in with each city to see how they are shaping up on a closer inspection.
The Living City – Order Controlled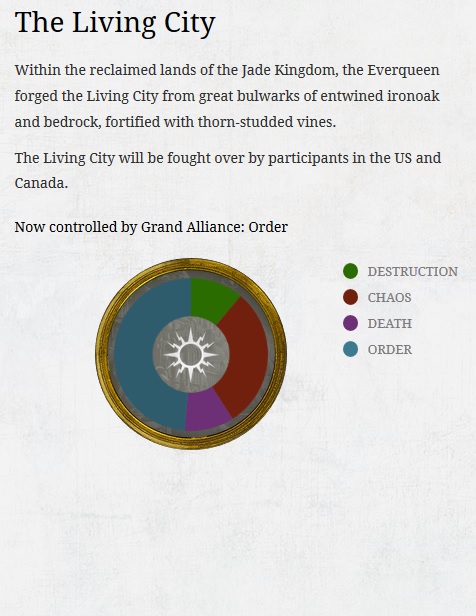 In the Living City, Order has actually gained ground which is up from last week. They pushed the needle from about the 45% mark back up to the 50ish mark. Chaos has a solid 2nd place foothold still and hasn't really shifted. Which means that Death and Destruction have both taken a blow this week. The days till the end are getting shorter so if Death and Destruction players really want to make an impact, they might want to figure out how they can team-up to put a dent in Order and leave those poor Chaos players alone…Not that I'm rooting for anyone in particular or anything…(go Chaos, go!)
Greywater Fastness – Order Controlled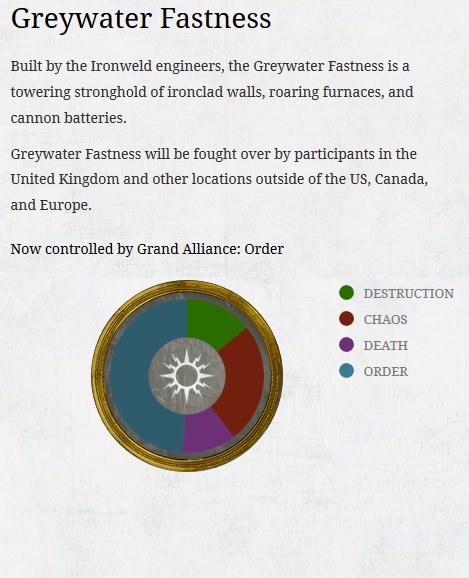 Order has actually lost ground here – but last week they had pushed the line close to the 52% mark, so they have lost a few points but they aren't in any danger of slipping out just yet. Chaos seems to have held steady as well. So where did the losses come from? Well Death players pushed back and have gained some ground this week while the Destruction lines have held, too. That means the big mover this week was Death and they appear to have taken a chunk out of Order.
Phoenicum – Order Controlled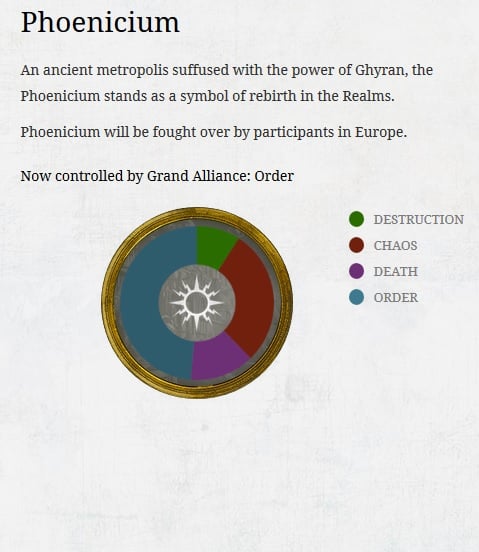 Phoenicium has seen the move shifting this week. If you recall from last week, this was the one city that Order had a loose grip on. Death and Destruction had a lot more ground than they do now and Chaos seems to have held it together. Order came back strong and looks to have punished all 3 factions this past week.
Remember – Only stores can report results! If you want to participate you'll need to go to one of the 1000+ stores participating world wide to get involved. If you aren't feeling like your tactical skills are up to direct combat you can also gain ground on the Hobby front. Just check with the local stores on how you can do that.
After two weeks of solid fighting Order is still holding out – So get involved and help wreck those Goody-Goody Golden Boys! #stillnotbiased #totallybiased #TeamChaosFTW