AoS: Season of War – The First WAAAGH!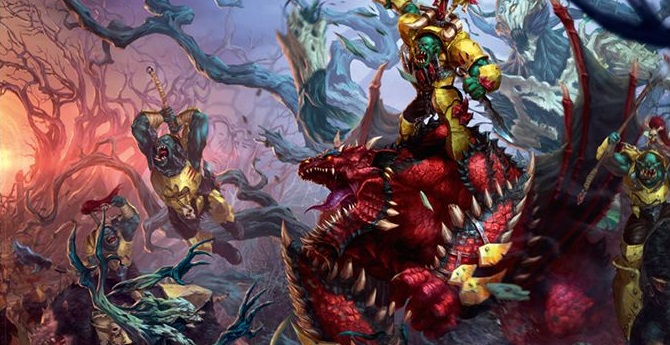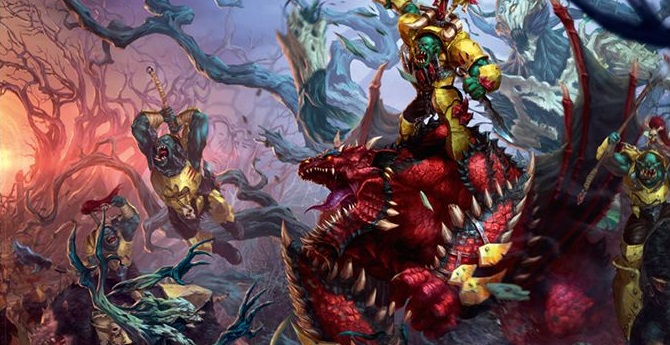 Gordrakk has called a WAAAGH! for the Season of War – Destruction is getting BUFF!
via Games Workshop (Age of Sigmar Facebook)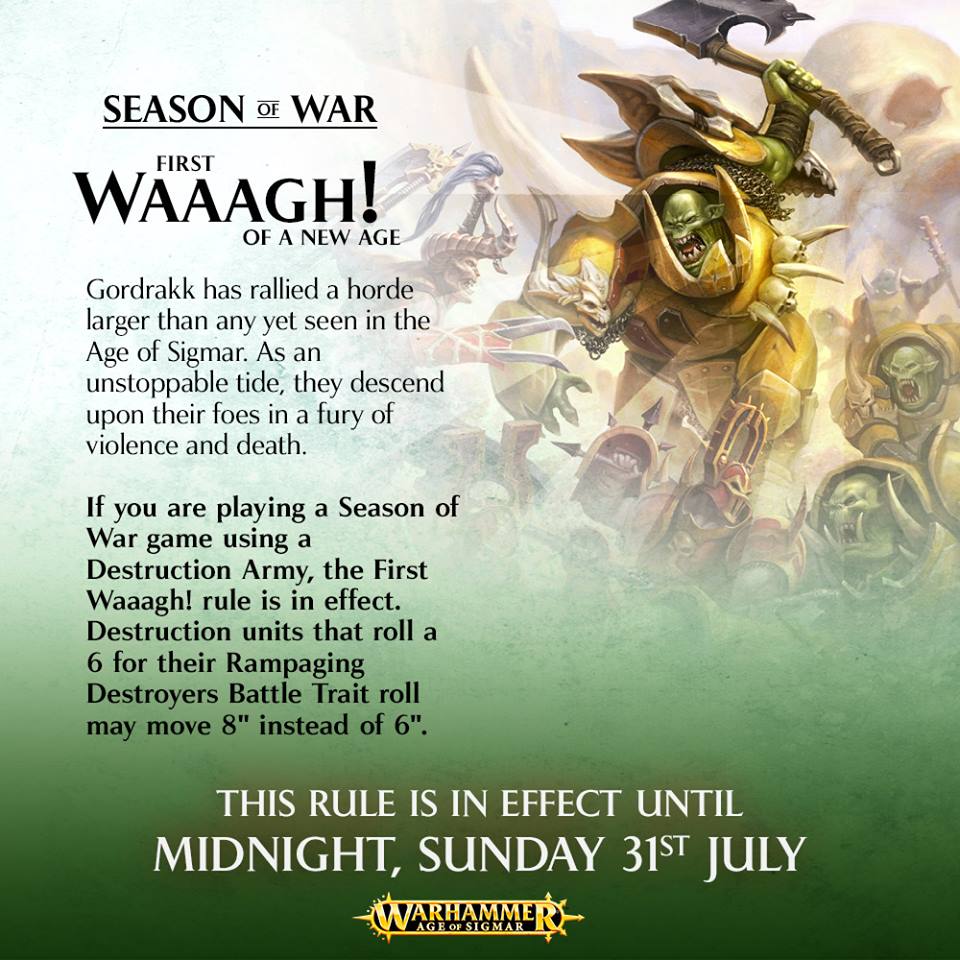 "Warlords of Destruction, your time is now:

Join the battle today and report your results at your local store: HERE!"
Wondering where to find the rules for the Destruction Battle Trait? You're probably going to want to swing by your FLGS and take a look at the General's Handbook if you don't own a copy.
In the mean time – Destruction players get out there and start STOMPIN' – You guys have a lot stacked against you so make your battles count!
Underdogs? – that just means there's lots of fightin' to be had!
Subscribe to our newsletter!
Get Tabletop, RPG & Pop Culture news delivered directly to your inbox.