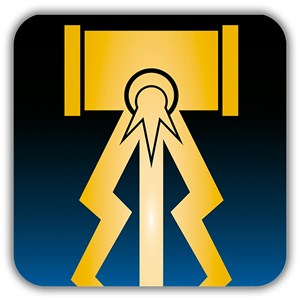 The Age of Sigmar App now has access to the General's Handbook – You can have all the points in your pocket!
The General's Handbook is now available for purchase in the physical world and the digital realm as well. If you have the Age of Sigmar App from Games Workshop then you can purchase the full enhanced digital version from the App: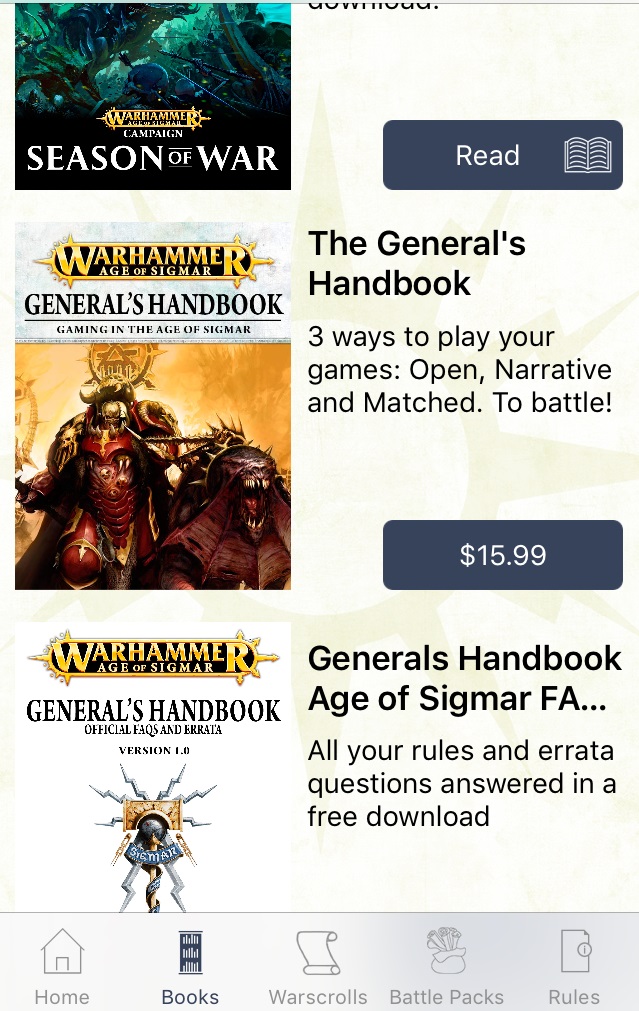 No, it's not free. Sorry. But it's still a great deal for an already great price! The Physical book is only $25 so saving $9 by purchasing it from the FREE App is a pretty great deal. Having easy access to all the points and rules from the General's Handbook in your phone or iPad is really handy.
pics via Spikey Bits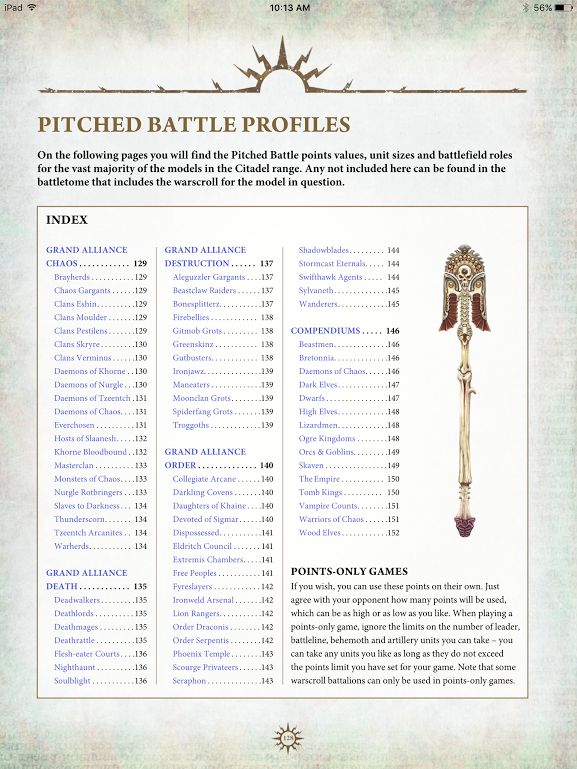 Not only does owning the full book give you all access to all the points and info in the General's Handbook you also get an update to the app that displays the points in the "profiles" section.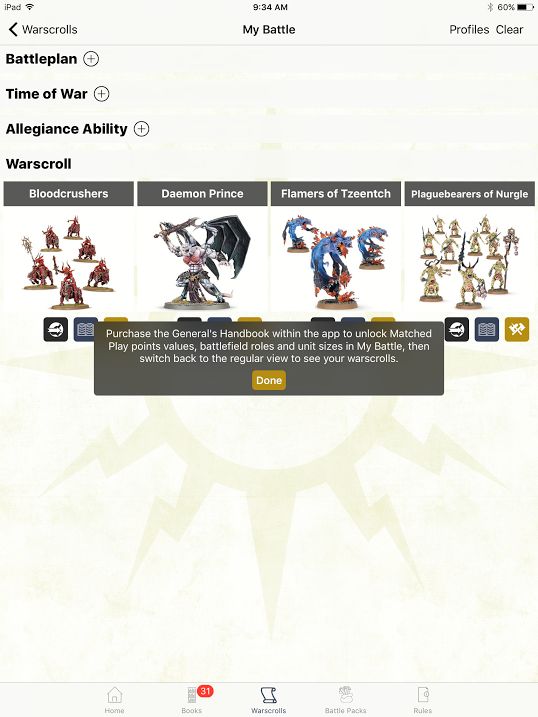 At this time, we haven't found an option to add up points automatically, set unit sizes or set max army sizes…yet. Maybe those features are coming or perhaps we just haven't poked around enough in the app to see them. Regardless, I still really like having access to every armies points via my phone/iPad. That's one less book I'll have to bring with me on game night – plus I can look like I'm working on my phone when I'm really messing with lists. Hey – I know I'm not the only one!
I am really liking the digital products GW has been putting out for AoS lately. I hope that 40k gets the same treatment eventually, but it's also a lot longer in the product cycle and has a lot more stuff to try and cram in an app than AoS at the moment. I'm still hoping for it – I'm just not going to hold my breath waiting.
Oh, since we're already talking about the App I would also like to mention that those FAQs from earlier are also available to down for free as well. They are in the same section as the new General's Handbook is also. Books -> Gaming Aids -> Scroll down. Happy gaming!
Points for AoS in The App – What's not to like!?