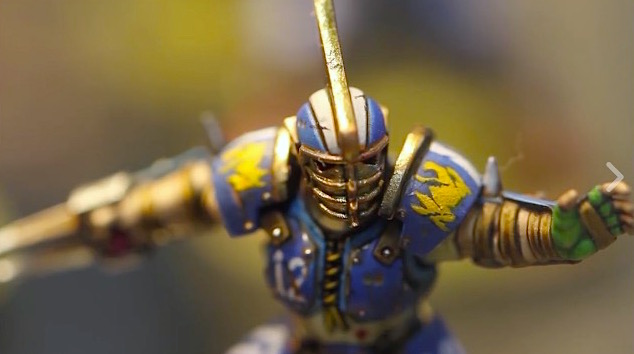 GW developers were talking this weekend about Blood Bowl.  Here's the latest:
via Warseer's Pushkin 7-17-2016
I had a really nice chat with Andy Hoare about blood bowl. This is done and will be out before Christmas, the models and the sprues were all done and they look great.
Humans and orcs are in the box, and then skaven and dwarves will be next. The pitch is reversible and has a human pitch one side and an Orc one the next side. Once they get skaven and dwarves out done they're going to do a similar double sided pitch for them. In terms of other plastic box sets they are going to do an elf team and one other team. Everything else will be resin. Special characters are in the works, but rules for some of them are already done.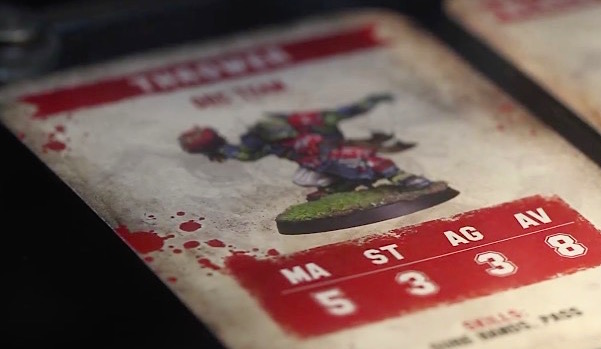 via Dakka' Zedmeister 7-17-2016
Blood Bowl
First blood bowl, most is probably already known:
– The release box will be plastic and contain the full rules
– The following teams are planned for the initial run of releases: Human, Orc, High Elf, Wood Elf, Dark Elf, Elven Nations, Nurgle, Dwarf and Skaven
– He mentioned a dead zone supplement that will expand on them
– Resin teams and upgrade sets for all teams are planned
– Was mentioned that cheerleaders and apothecaries would make excellent the event pieces, though nothing like the original Orc cheerleader!
– Illegal procedure is now an optional rule!
– They won't be following age of sigmars background or race naming for blood bowl
– Ask Lord Borak 'may' return!
– Dungeon bowl was also mentioned as something they're looking at.
~ Out before Christmas!!!