BREAKING: New 40K Tau FAQ!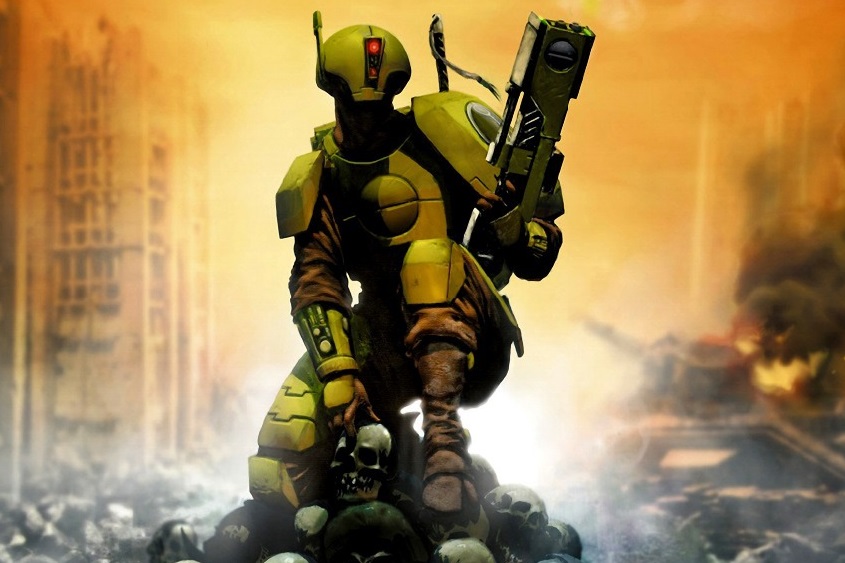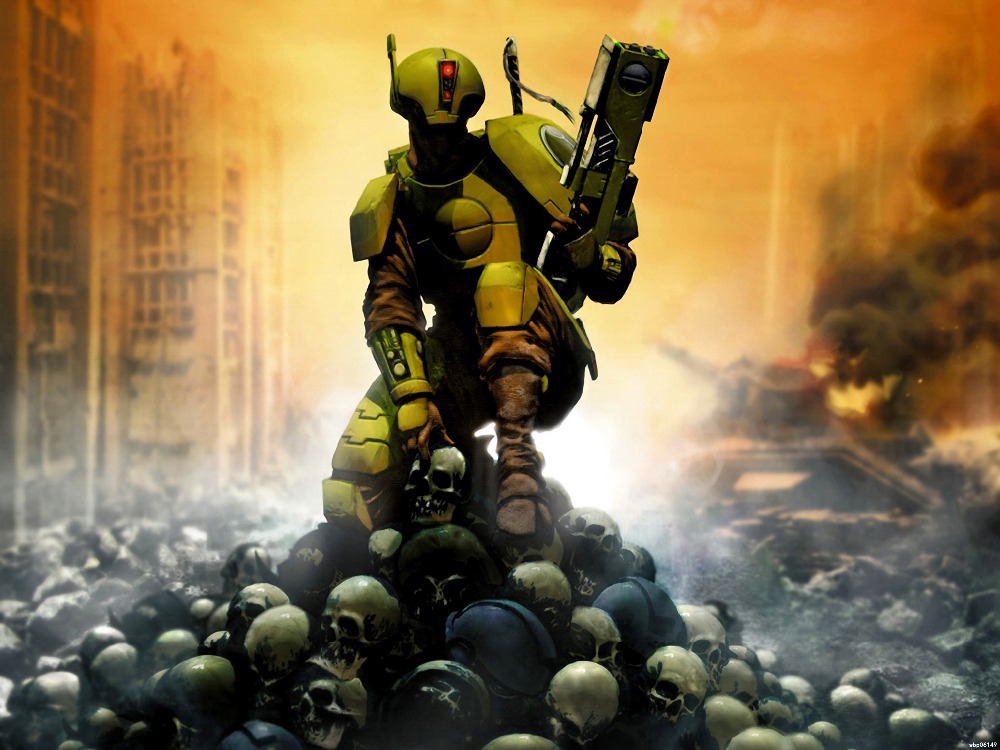 Games Workshop has dropped the new Tau FAQ – Check it out!
via Games Workshop (Warhammer 40,000 Facebook)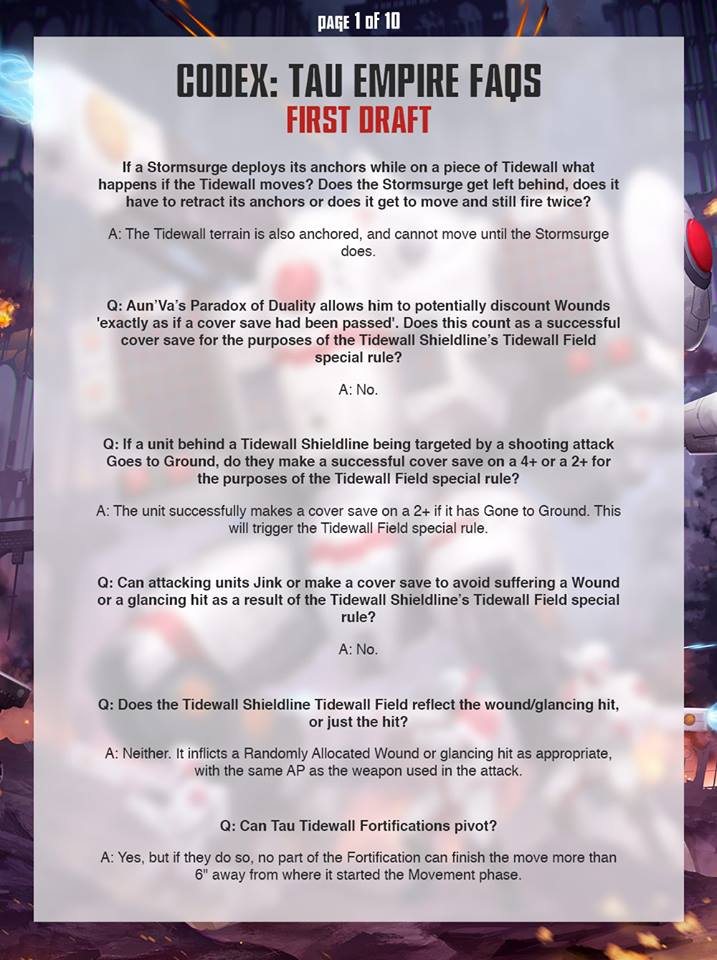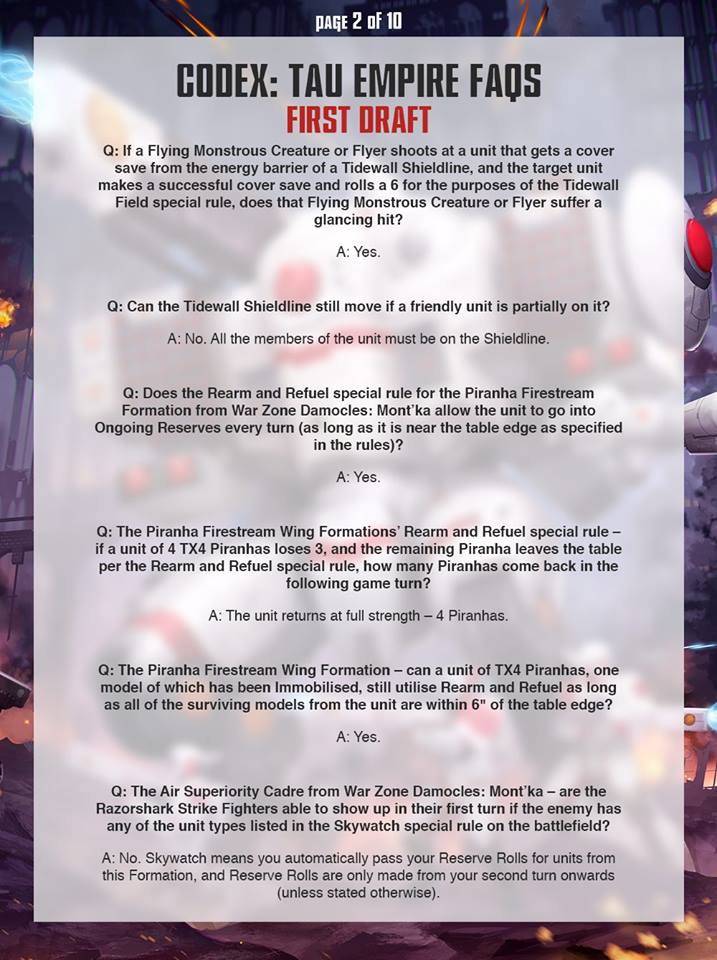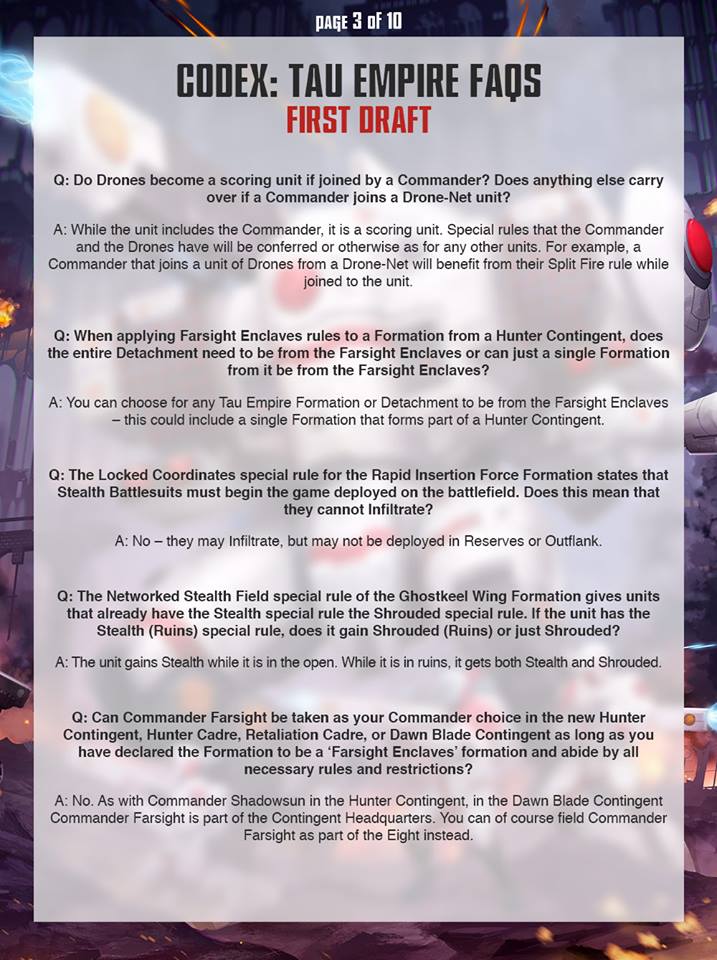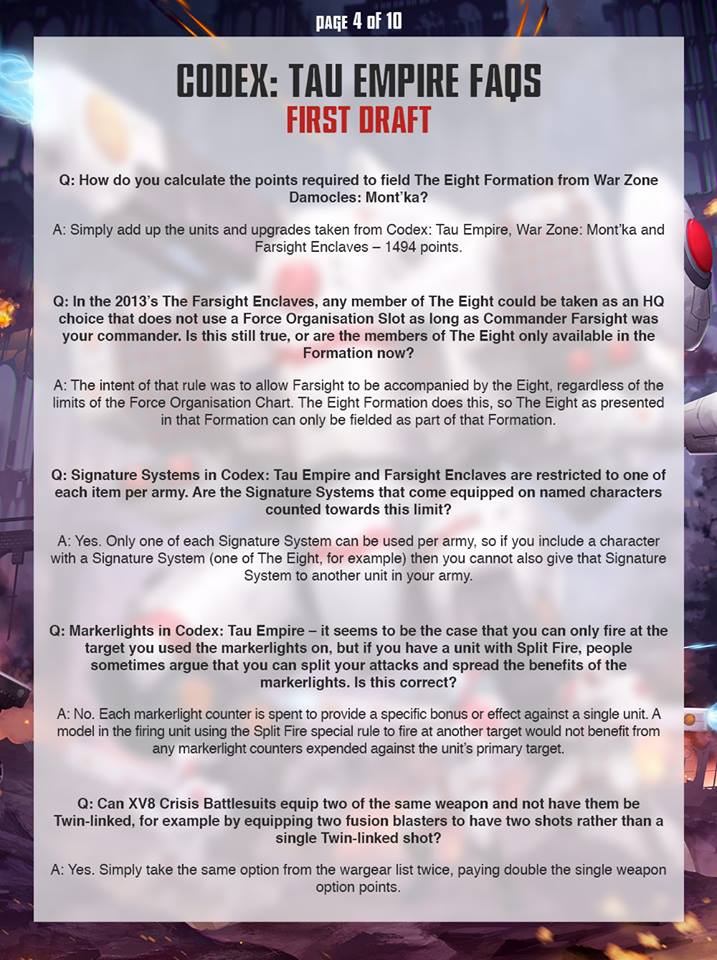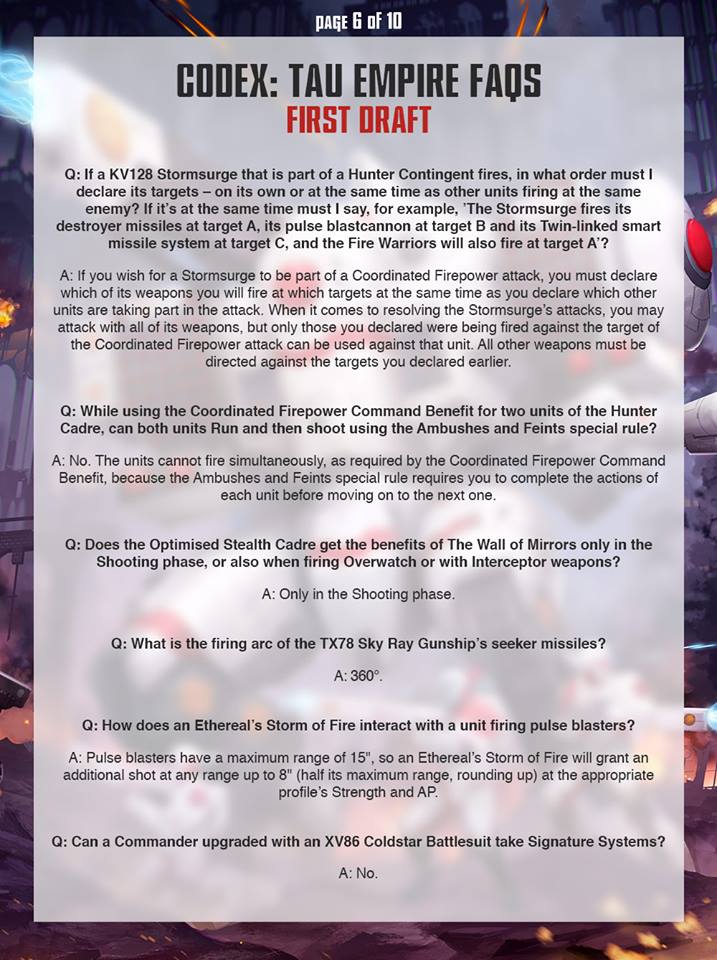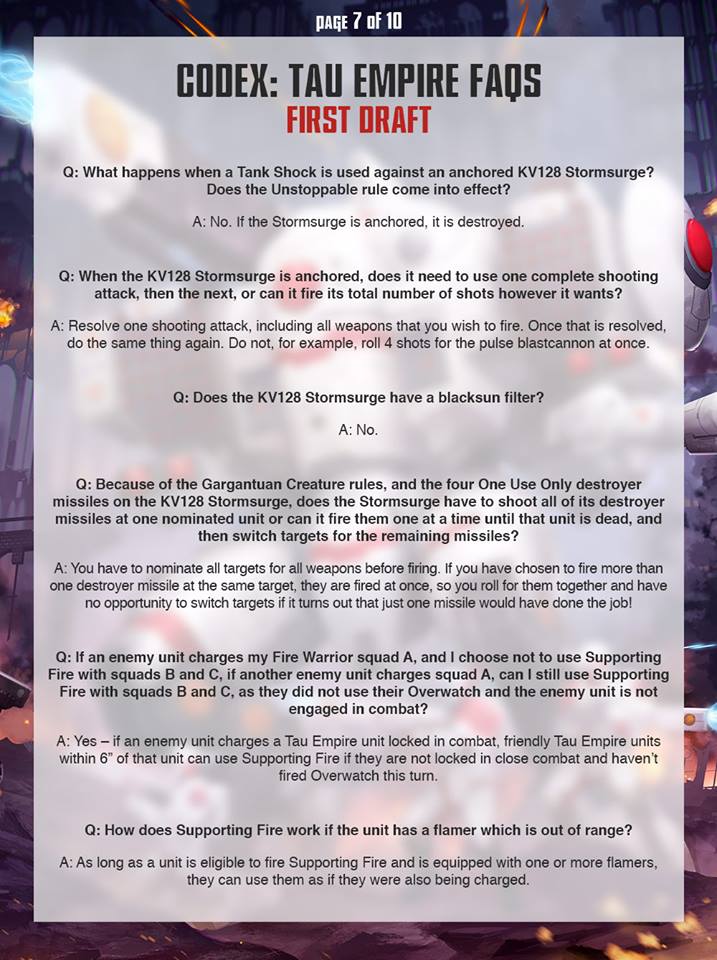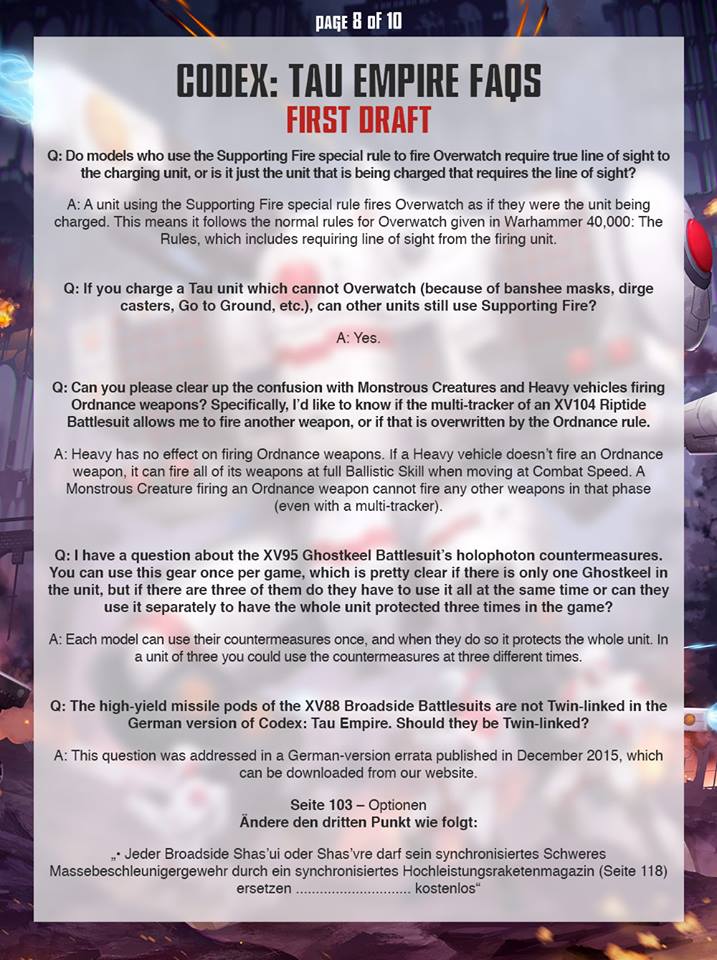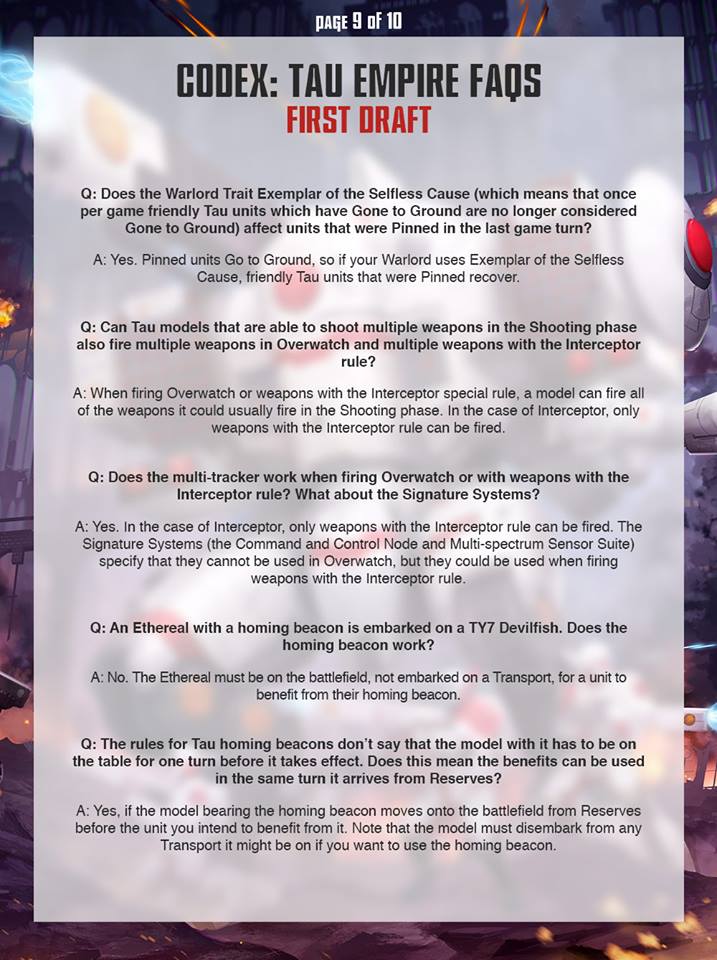 Subscribe to our newsletter!
Get Tabletop, RPG & Pop Culture news delivered directly to your inbox.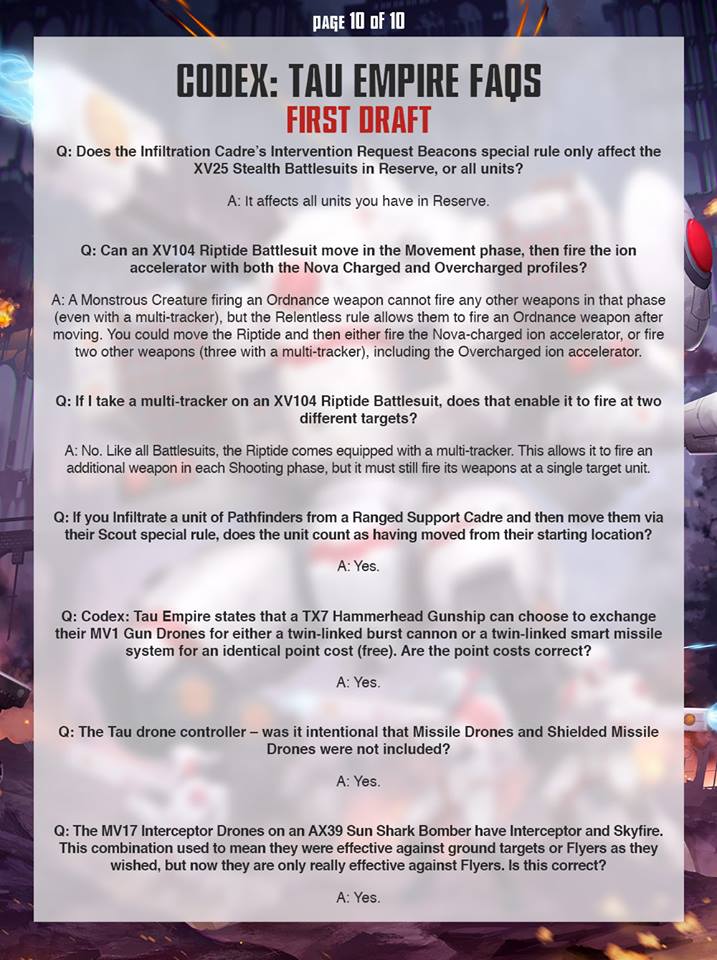 And the Errata: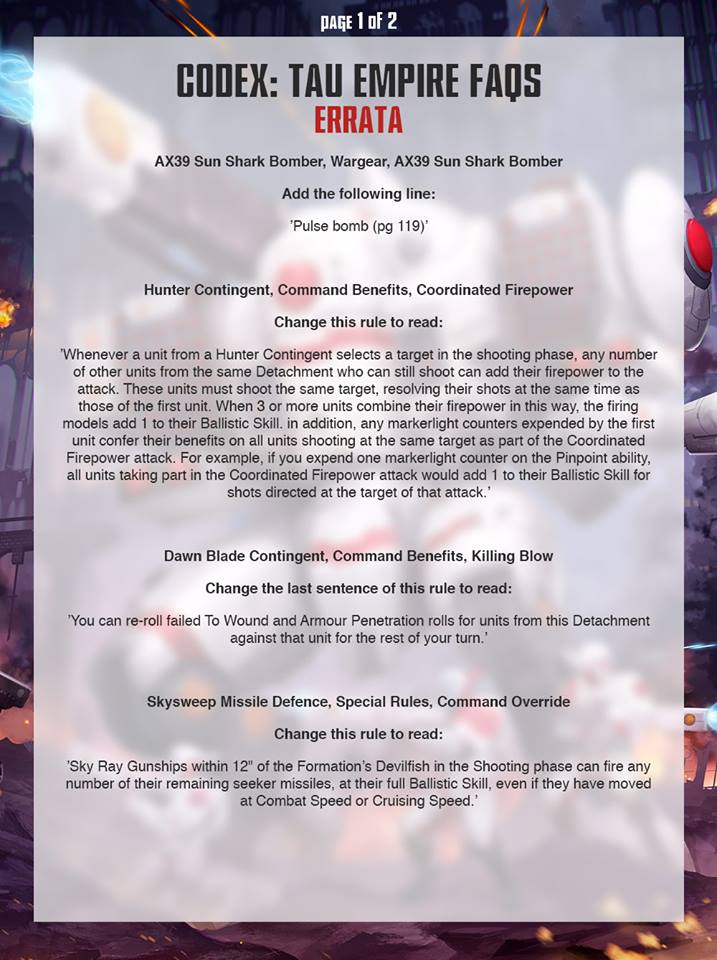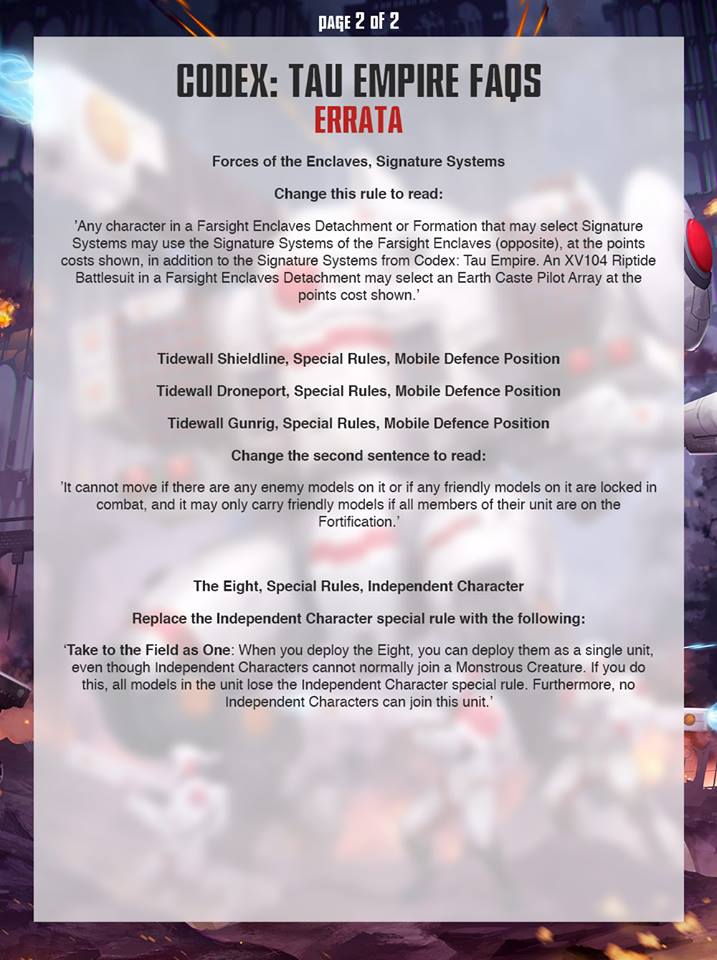 Well, it looks like it's time to start Tank Shocking those Stormsurges! Then again if you get close enough to a Stormsurge to Tank Shock it, I guess you kind of deserve that small victory.
What do you think? Any game changers that you see? It's 10 page of FAQ to chew through and another 2 pages of Errata. Have fun with that one!
You can find these and all other FAQ's released right here:
Go to town with this one!
Latest News From BoLS: