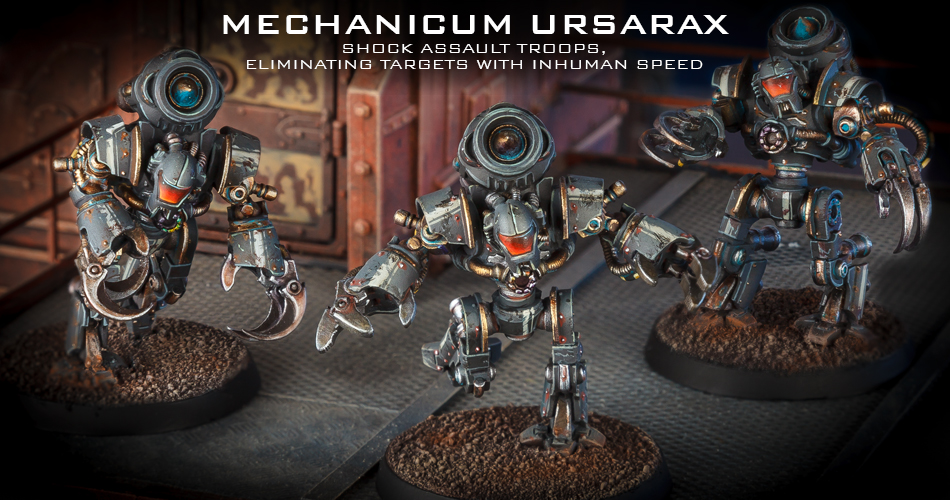 The lightning quick Ursarax are on their way from Forge World – the latest Mechanicum tech is up for Pre-order!
via Forge World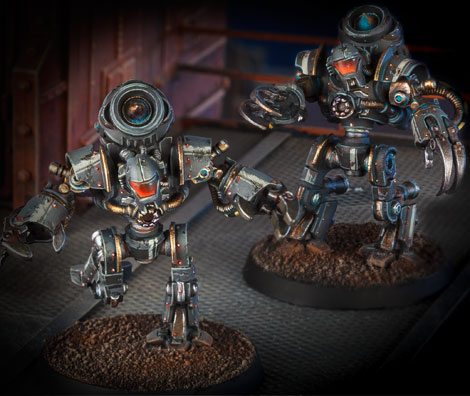 If you manage to see the Ursarax coming, it'll be the last thing you see! Designed for lightning fast, devastating attacks, the Mechanicum Ursarax tear through enemy infantry, and they're ready to join your army today.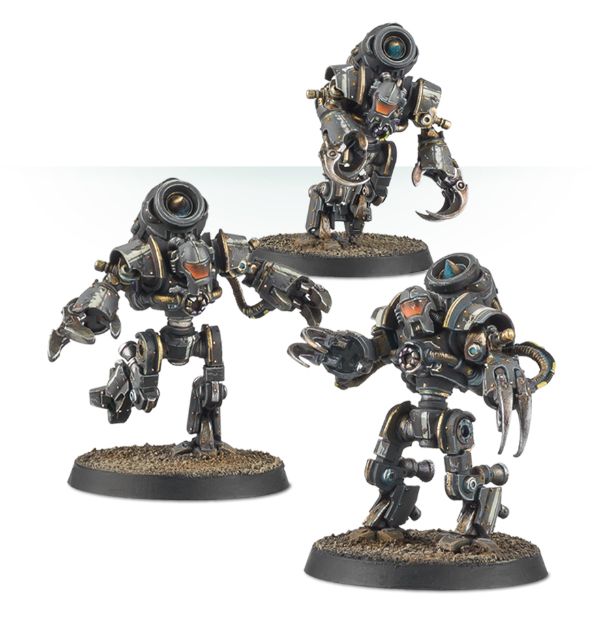 The Ursarax were developed as a heavy, rapid-moving close combat unit. Using a fusion of existing technologies sacred to the Mechanicum, they are formidable, even monstrous, killing engines.

Like the Thallax, Ursarax are thralls rather than servitors. Selected from suitable human candidates for conversion, their living components retain a consciousness and dim recollection of their former humanity, providing them with superior tactical abilities and the instincts to kill. Each Ursarax's frame is outfitted with a powerful, chest mounted Volkite Incinerator – a weapon deadly at range, but decidedly lethal in close combat – and pairs of armour crushing power fists or flesh shredding lightning claws.

This kit includes three complete Ursarax models, each of which can be equipped with power fists or lightning claws.

Rules for using Ursarax Cohorts in Mechanicum armies in Horus Heresy games can be found in The Horus Heresy: Mechanicum – Taghmata Army List.

This is a multi-part resin kit that builds three complete models. Three 40mm round bases are included.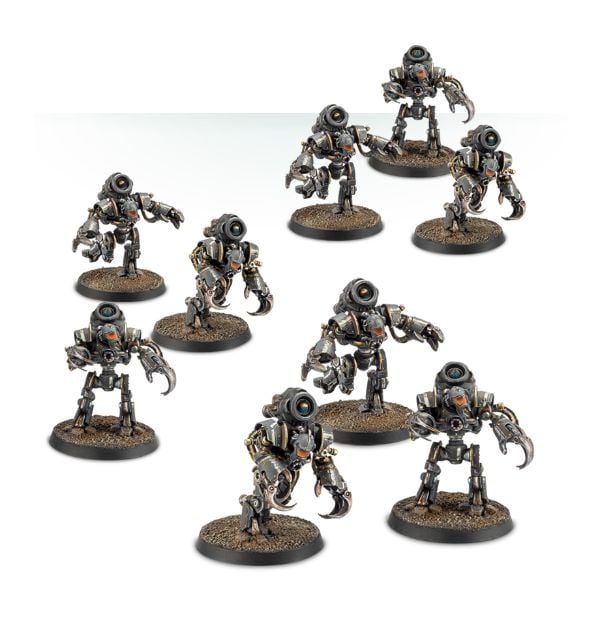 A cohort of Ursarax can contain up to nine of these deadly, techno-warriors. This collection includes three sets of Mechanicum Ursarax to total a full cohort of nine Ursarax, each of which can be equipped with power fists or lightning claws.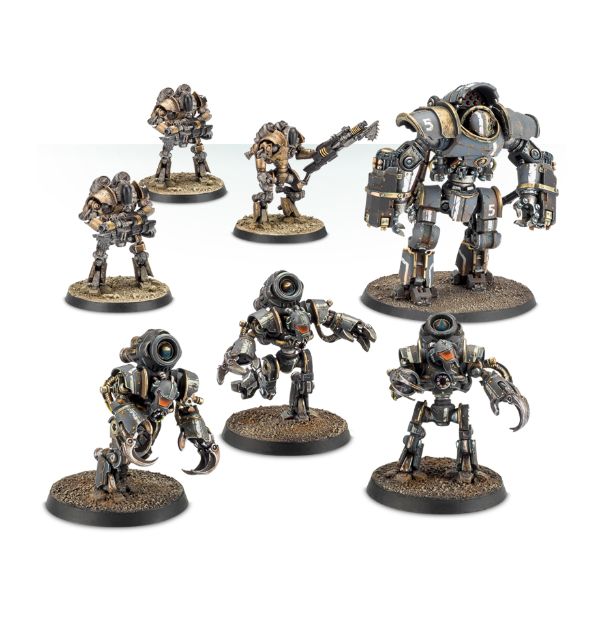 Ursasax were designed to push forward and engage enemies in rapid succession, but their advance must be supported by other units to push the enemy back and hold ground, and crack the armoured targets.

This collection brings together a cohort of three Ursarax, a cohort of three Thallax, and a Domitar Battle-automata – a destructive core force for a Mechanicum army.
These Ursarax are billed as fast moving shock troopers. They pack a mean set of options in close combat and also have the chest mounted Volkite Incinerator which is no slouch. These guys are Ideal for moving up quick to tie-up enemy units or engage infantry and tear them to shreds while the larger Battle-Automata cover them with the big guns. The Ursarax also fill a nice slot size wise with those 40mm bases. So if you're looking for something to form a good counter-punch or a shock attack unit for your Taghmata Army then pick up some Ursarax!
The Ursarax are more machine than man now…