Geekery: Marvel and Netflix's 'Defenders' – The Ultimate TV Team-Up


The Defenders are coming – check out all of the sizzle reels for all of the new shows!
Jessica, Matt, Danny, Luke, and Frank are taking over Netflix starting in September. This is going to be one hell of a ride.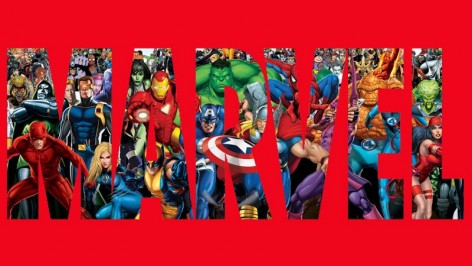 We get a glimpse at what's in store for season two of Jessica Jones and a peek at The Punisher  – neither have a solo trailer, yet. Jon Bernthal – who exploded onto the screen in the last season of Daredevil – talked about taking the role of Frank Castle at SDCC yesterday: "I know this character matters. I know how much he means to members of the military and the police force. I take it as an enormous honor. Frank is in my bones now. He's part of me."
https://youtu.be/Ymw5uvViqPU
Last time we got Nas, this time we get ODB – the stage is definitely set. Executive producer Cheo Hodari Coker mentioned the importance music will play in the series: "That's kinda what I call the Wu-Tangification of the Marvel Universe, meaning that it's got attitude, it's got grit, but it's elegant at the same time. Every different episode is named after a different gangsta song. I wanted the thirteen episodes to feel like an album."
Mike Colter and Rosario Dawson are reprising their roles. They are joined by a bunch of new faces – Simone Missick as Misty Knight, Frank Whaley as Rafael Scarfe, Mahershala Ali as Cottonmouth, Theo Rossi as Shades, and Alfre Woodard as Mariah Dillard.
Alfre Woodard spoke at the Luke Cage panel yesterday about what drew her to the project: "When I picked this up, it was one of the smartest pieces of writing that I had ever come across. That's what I do. I follow the script. It's gotta be there. That's a tribute to Cheo's concept, Cheo's vision, he carried it all the way through. It was set in a place that I love. We all have numbers on the call sheet, but Harlem deserves a number on the call sheet, as well. It's very much a character. We get all the culture importance, the historical importance, everything that makes Harlem important through the ages is all there."
Our first look at Finn Jones as Danny Rand is too short to say much. Cast also includes Jessica Henwick as Colleen Wing, Tom Pelphrey as Ward Meachum, Jessica Stroup as Joy Meachum, and David Wenham as Harold Meachum. Show runner is Scott Buck – who worked on Dexter.
They started filming (in bathrobes) in NYC in April…
Subscribe to our newsletter!
Get Tabletop, RPG & Pop Culture news delivered directly to your inbox.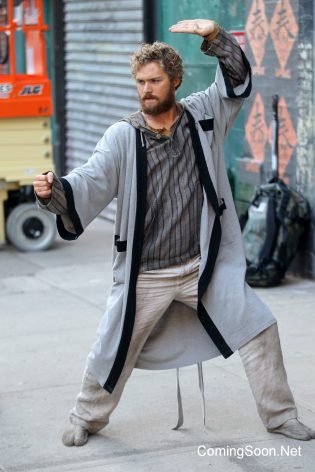 Daredevil season three has been confirmed… not much is known beyond Murdoch and Foggy are returning to streaming.
Next stop: Hell's Kitchen. #Daredevil Season 3 is coming soon. #MarvelSDCChttps://t.co/hdSmN4mfMv

— Marvel Entertainment (@Marvel) July 22, 2016
And the team up…
https://youtu.be/wBZtM8q2Z1g
We're on day one of SDCC and we've already gotten a ton of previews – check out the Unofficial SDCC Blog for more on newest comics, shows, movies, and toys.
There's a lot to digest here – what are you thinking?