Pictures & Prices of the new Shattered Dominion Basing Kits are here – Check theses out!
via Scanner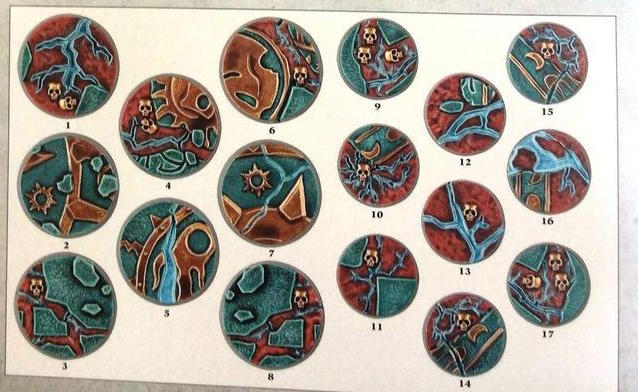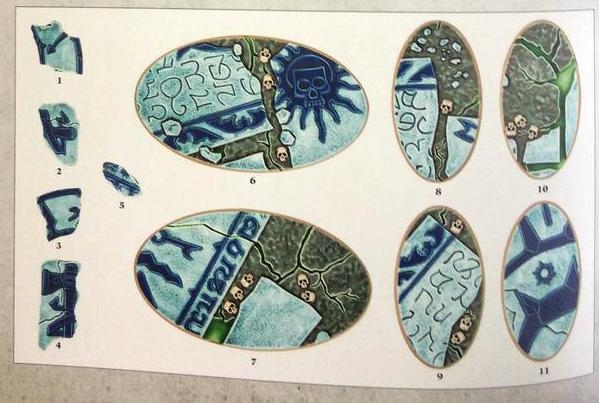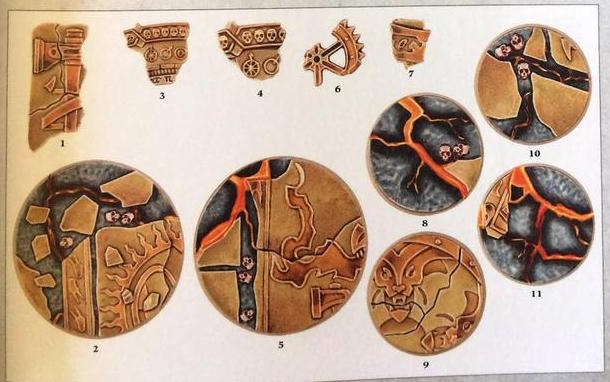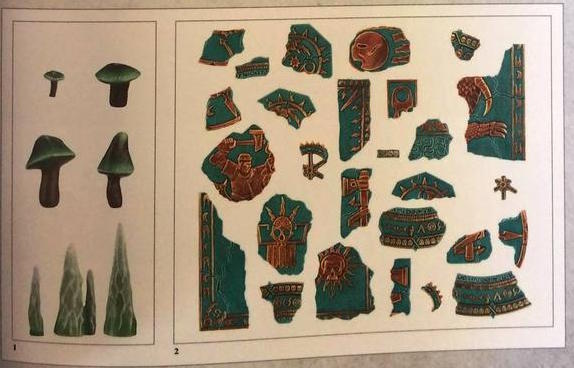 Each one of these kits is going to run you $33. The 25mm/32mm Kit will net you 70 bases! That's a pretty great deal no matter how you slice it. Here's a quick run down of how many bases you get in each box:
Small Bases:
40 x 25mm Bases
30 x 32mm Bases
Total – 70 Bases
Medium Bases:
20 x 40mm Bases
6 x 65mm Bases
Total: 26 Bases
Oval Bases:
20 x 60mm Oval Bases

6 x 90mm Oval Bases
Total: 26 Bases
The Large Base Detail kit is a hard one to quantify. You get 54 pieces to mess with, but you could easily spread those among other bases to really stretch that out. I don't think you'd want to use all 54 pieces on a single base…although I suppose you could if you wanted to. But just because you can't doesn't mean you should sometimes.
These kits are following in the foot steps of the previous bases from GW.  If you were like me and had an entire WHFB army based and painted the idea of redoing all that work was overwhelming and frankly off-putting. Now, with these new bases, that's a project that might take a Saturday vs an entire week's worth of hobby time. You don't need to swap bases to play AoS, but it will look nicer to have them for newer armies. I'm secretly hoping that GW will create a few different lines of bases for any future armies I might make. I'll gladly spend the money on these textured bases to save the hobby time.
This could be Games Workshop taking another stab at the third-party basing market. And judging on how hard it was to get a hold of the previous round of bases the week of release (and the fact that these bases could easily be repurposed by 40k armies) I'm very curious to see how long this first wave will last on shelves. Those prices are still very reasonable and make re-basing an army really easy. I guess we'll find out in a week or two!
Shattered Dominion: Return of the Bases