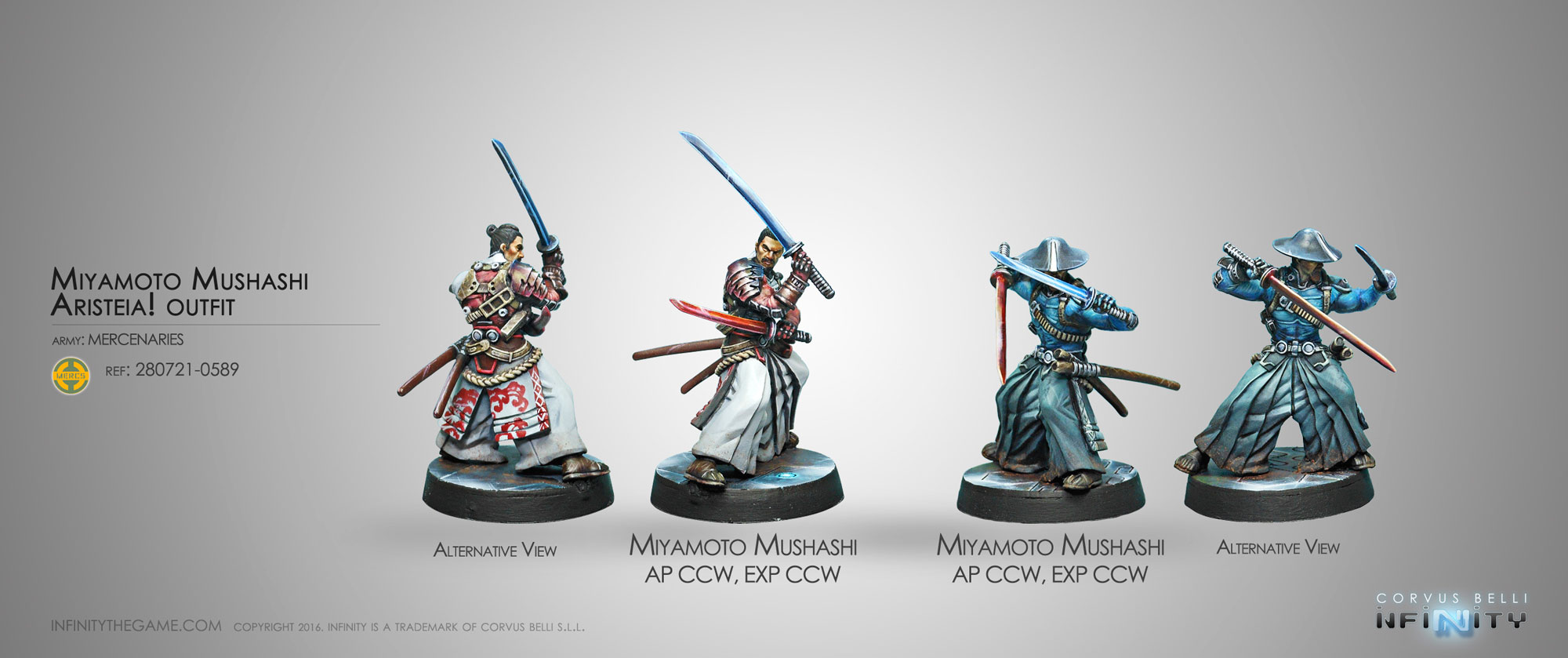 Corvus Belli showcases two new sculpts for the famous Miyamoto Musashi!
Based on the Legendary Japanese Swordmaster Miyamoto Musashi has always been a fan favorite. Not only is he an amazing Merc in game, he's got an awesome backstory as well. Corvus Belli wanted to release a new sculpt for the model and pitched the idea to Carlos Torres, their lead Graphic Designer who ran with it. He ended up with two awesome pieces and, because CB loves miniatures so much, they decided to make BOTH!
via Corvus Belli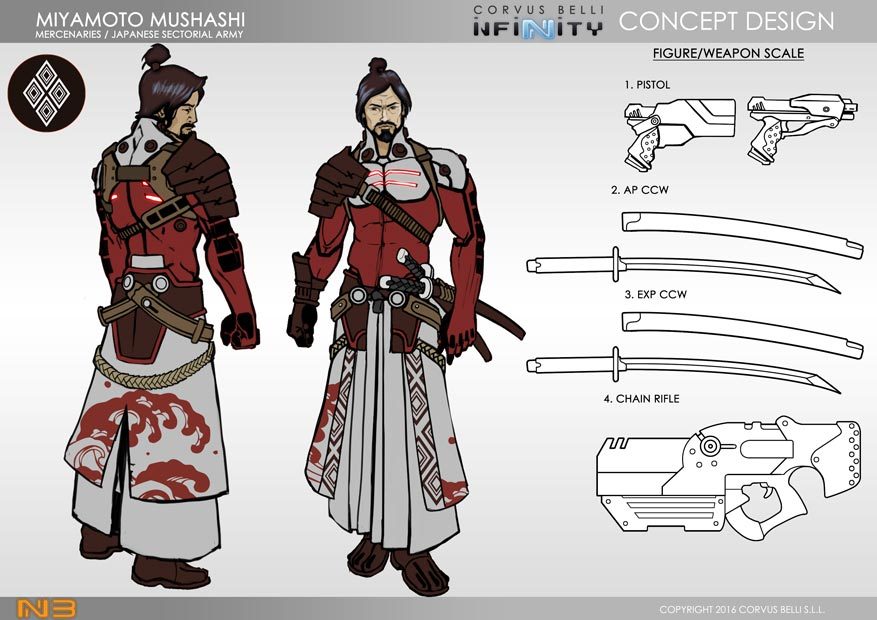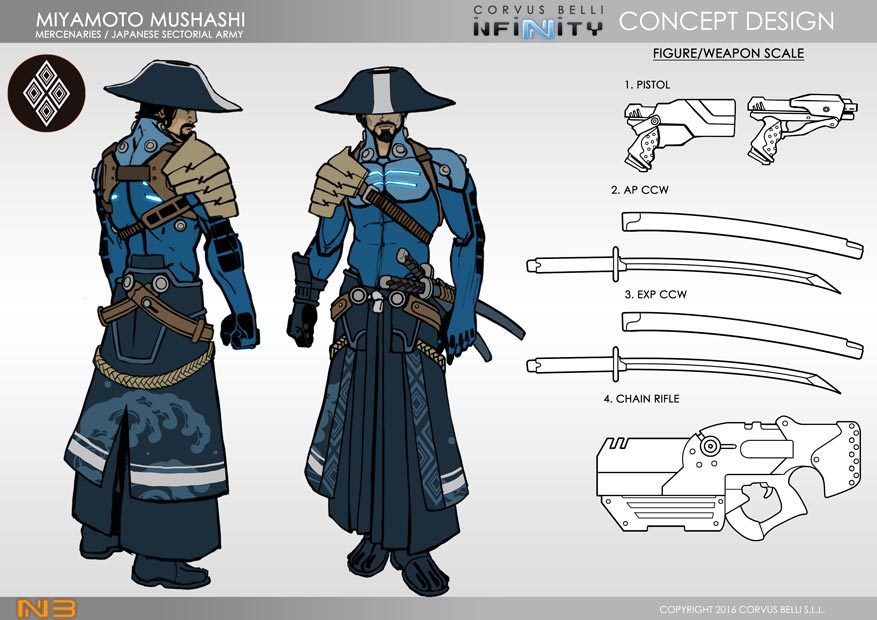 But the difficulties ridden journey would not end here. You will probably ask yourselves, why a box with two miniatures, instead of a blister with just one? Our initial intention was to make just one miniature, but we knew Carlos Torres' enthusiasm, whom, apart from being lead graphic designer is also head of sculpting. Carlos showed us a design with an alternative head, with the hat, and told us that the body position of the miniature would allow to include a second set of arms…

This proposal meant that we had now a two miniature box, variants of another already existing one on the range. All the risks that I talked about before, but doubled now. From a business stand point: more risk, bad idea!

But the variants looked so good! They deserved entering on the Infinity range. So we decided to press onwards with the idea, and release the box. We knew it would work, it had to! We knew that the community would respond and buy it. Why? Well, because we would be the first ones to buy that box. As I told you, here, at CB, we are like you, we love miniatures!
Well you know what CB, we love miniatures, too! I applaud your move to create two alternate variants of the same miniature because they both look amazing! Hey, if you're going to re-release a miniature you might as well go big, right!?
Here's a look at the previous Mushashi to compare: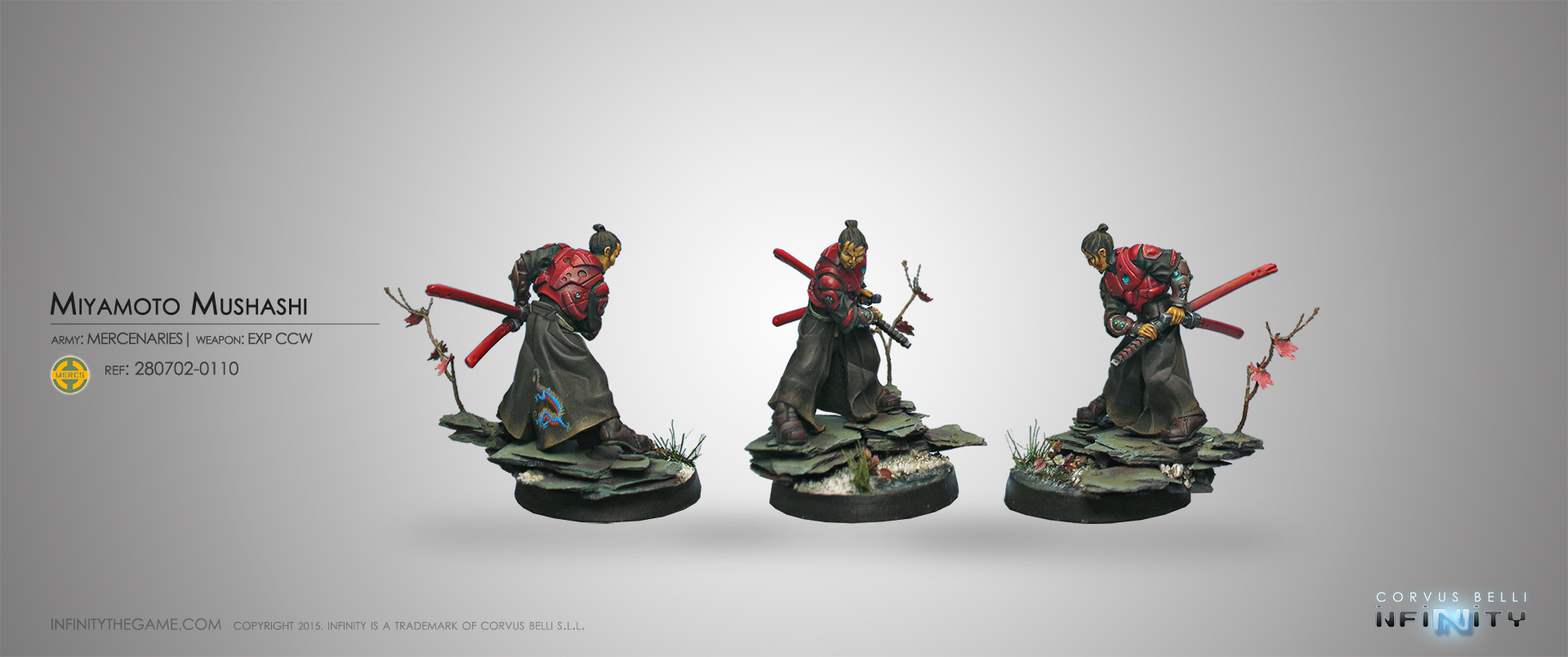 (You can also click on all the pictures to take a closer look.)
It's a classic and these new versions are just a epic as the original. Great work Carlos and Kudos to the rest of the design team at CB!