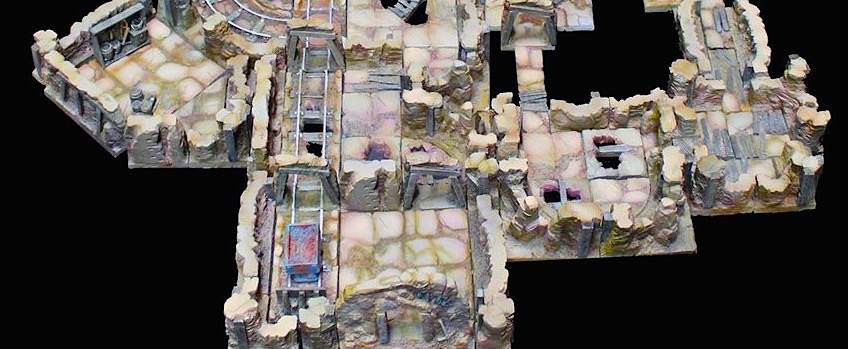 Everyone has been dreaming of these for decades. Secret Weapon has modular 3d dungeons (with mine carts)  in the works!
via Secret Weapon Miniatures (facebook) 7-6-2016
Here's Mr.Justins big unveil:
"There's a really good reason that things have been quiet around here recently….."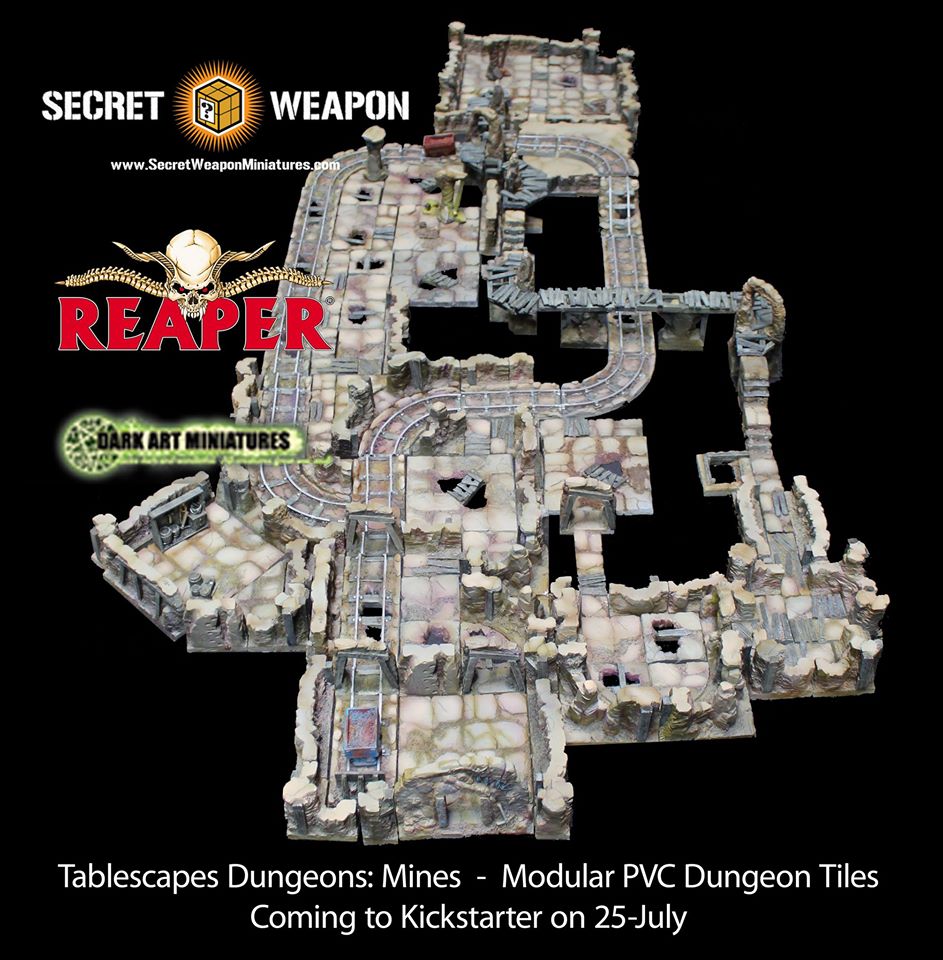 They are not pre-painted.
Made of PVC, the same material as Reaper's "Bones" line.
The parts are quite thick, so they are not vulnerable to "floppy sword syndrome".
Note the mining carts that actually move along the tracks!
Pieces are square and rectangular ranging from 1″x1″ to 4″x4″
Kickstarter begins on July 25 2016
Plus more of his comments from Facebook:
"Since everyone wants to know if they're compatible with the Dwarven Forge tiles…."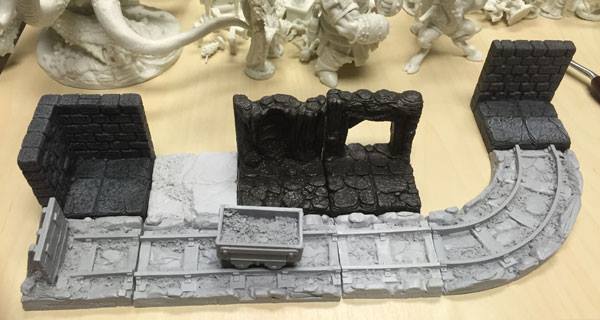 The majority of the walls on our pieces are actually shorter those in the photo, making it easier to get to your figures. We do have "Feature Walls" that are full height, and packed full of detail though.

…we'll have more previews for you in the coming days, and the KS launches in just a couple of weeks.

…There is a starter set, and many expansions – like the Track Cart Set pictured above – that we'll be showing off.
Oh, I'm going to be all over this one!
~Why am I having Harry Potter and Indiana Jones and the Temple of Doom flashbacks?