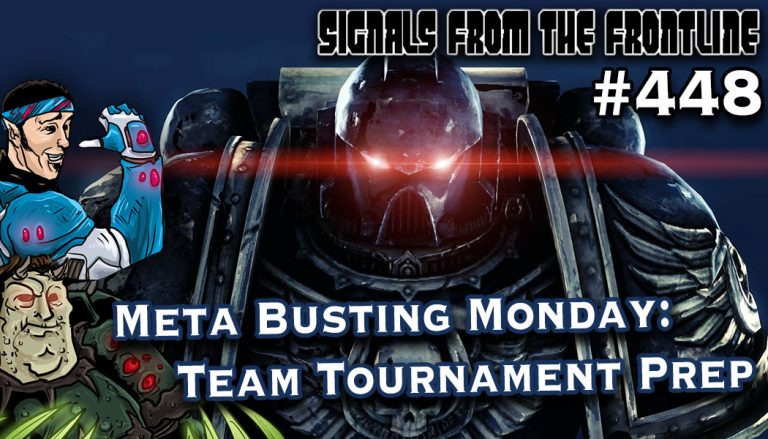 Hello everyone! The ATC is in full swing this weekend so today the guys are going to talk about team tournament tactics. Check it out! 
So right now the guys are probably all huddled together discussing strategy and staring down another 5-man team with cheesy lists and a hard-on for competition. The ATC is here, and if you plan on attending in the future come on in and see what it takes to prepare for a large team tournament.
QOTD: Which one of the guys do you think is going to do the best? (Factions below)
Frankie: Tau Monster Mash
Reece: Imperial Guard, w/ psykana division
Geoff: War Convocation
McCool: Orks
James: Chaos Daemons w/cyclopian cabal
Check out Frontlinegaming after the weekend is over for more detailed army lists! As well as clicking here for the show notes. Thank you for watching!