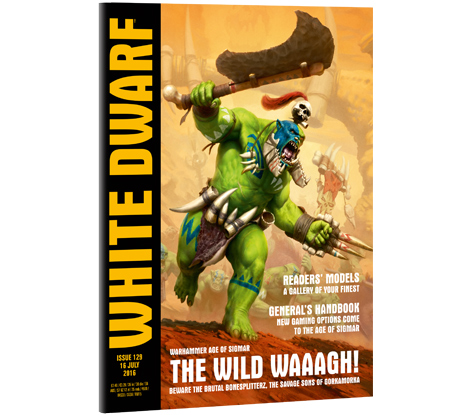 Come see all the new kits for Age of Sigmar, and some great new state options for getting into the game.
Another great White Dwarf is here, and while it is again sans a Paint Splatter article, there is all sorts of new products to oogle for this week.
Come see the latest on the new AoS Bonesplittaz battletome, and all the new model options in this week's issue as we countdown to the new monthly format in September.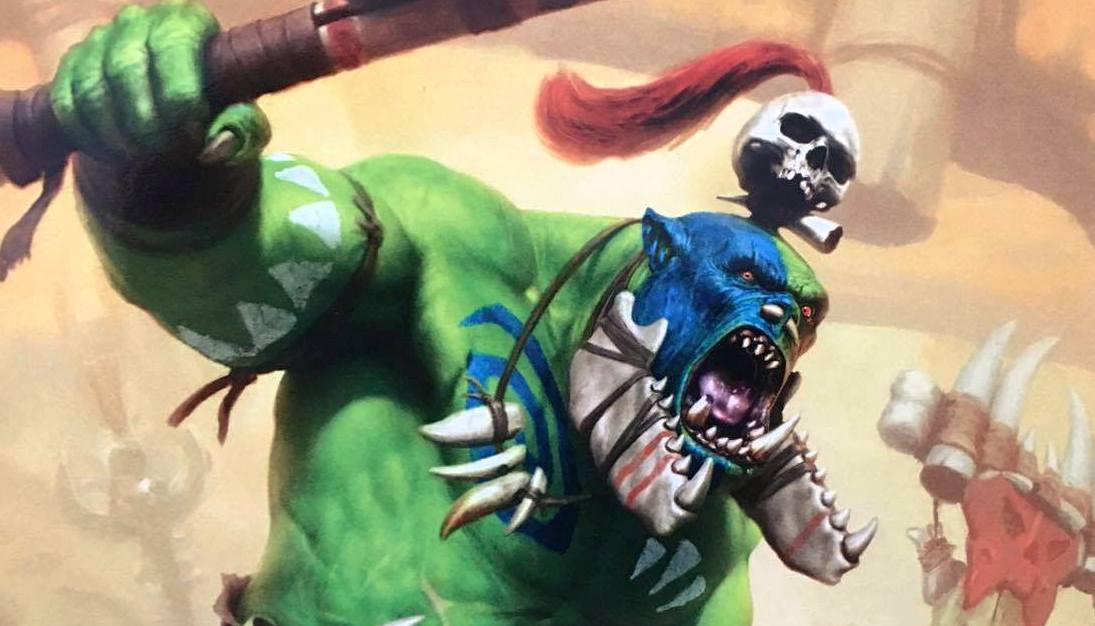 The wild Waaagh! descends in White Dwarf 129 with the coming of the Bonesplitterz, the savage sons of Gorkamorka. There's a look at their Battletome and their miniatures, with a brief guide to who these greenskinz are, exactly.

There's also a look at Storm of Sigmar, a wallet-friendly box set and a great way to get started with the Age of Sigmar. As is Getting Started with Warhammer Age of Sigmar – a book detailing the ins and outs of the hobby! There's also a little thing called the General's Handbook; this is your guide to the spectacular new ways to play games with your Age of Sigmar miniatures.
~Waaagh!