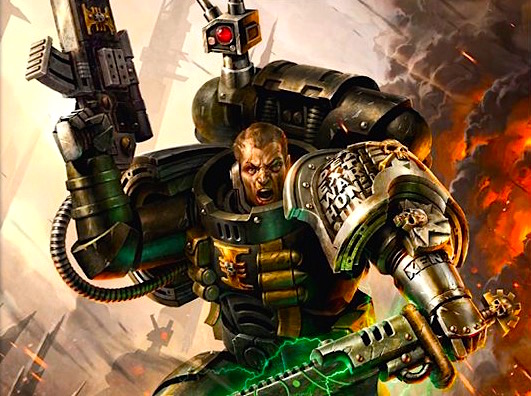 The Deathwatch new release boxes have been spotted – Come see what GW is packing in the new kits!
Earlier this week, we got confirmation about the pricing and new releases:
Industry insiders tell BoLS the following:

Deathwatch Terminator Captain: $25

Deathwatch Watch Captain: $25

Deathwatch Killteam Cassius: $65

Deathwatch Land Raider $80

Deathwatch Transport: $42

Deathwatch Bikers: $60

How to Paint Deathwatch (book): $10

Beast Arrises: Watchers in Death: $17.50
and now we have some visual confirmation as to just what exactly is in the boxes and why the price bumps:
via El Ploplo (Warhammer Forum)

Deathwatch Kill Team Cassius is getting their own box for $65! The Deathwatch Overkill box was already a steal-of-a-deal and now you can purchase JUST the Kill Team Cassius at an even lower price point.
The Deathwatch Land Raider is coming with all the sprues to make all three types of Land Raiders & it's going to come with some type of Deathwatch Icon Sprue also. Considering the price of the Land Raider is already $74.25, the extra sprue is probably worth the extra $5.75.
The Deathwatch Transport is also a combo kit – the looks of it you can make either a Rhino or Razorback. The Razorback is already priced at $41.25 – paying $0.75 more for an upgrade sprue to Deathwatch seems good to me!
As far as the Deathwatch Captain – it's hard to tell but it looks VERY similar to the Space Marine Commander kit. If it is the same kit I'm curious to see if it has an additional sprue or anything fancy for Deathwatch. We're just going to have to wait an see if the contents justify the price bump or not.
Personally, I'm really glad to see Deathwatch Kill Team Cassius get their own box. They are some fantastic models and now you can save even more money picking them up. Plus it gives me hope that the Tyranid's Genestealer Cult Miniatures might get their own release, too! I could always use more Genestealer Cult miniatures…
What's your take: Are the price bumps justified or not?