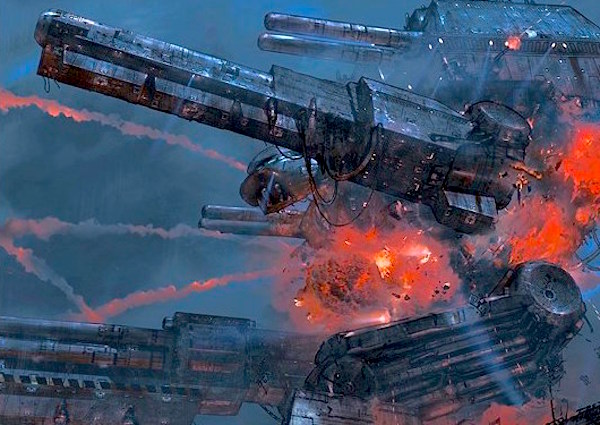 Black Library has a tale of Legio Titanicus, standing alone vs the Tyranids – in a battle to the bitter end.
Black Library is wrapping up summer with seven tales of the Grimdark and the Heresy to keep you busy. Here's today's read:

THE STORY
No constructs of man are more terrifying than the God-machines of the Adeptus Mechanicus. Where these mighty mechanical behemoths walk, worlds tremble – few enemies can withstand the firepower of a Warlord Titan. The Imperial plan to save the world of Khania from a tyranid invasion looks sound: the Navy will destroy the hive ships, and the Legios will take a supporting role on the planet itself. But when the transports of the Adeptus Titanicus arrive, they find the Navy fleet has been annihilated, and they must take on the full brunt of the tyranid ground force, no matter the cost.
Written by David Annandale
~I'm thinking there will be a lot of crunch, crunch, crunching underfoot in this one.