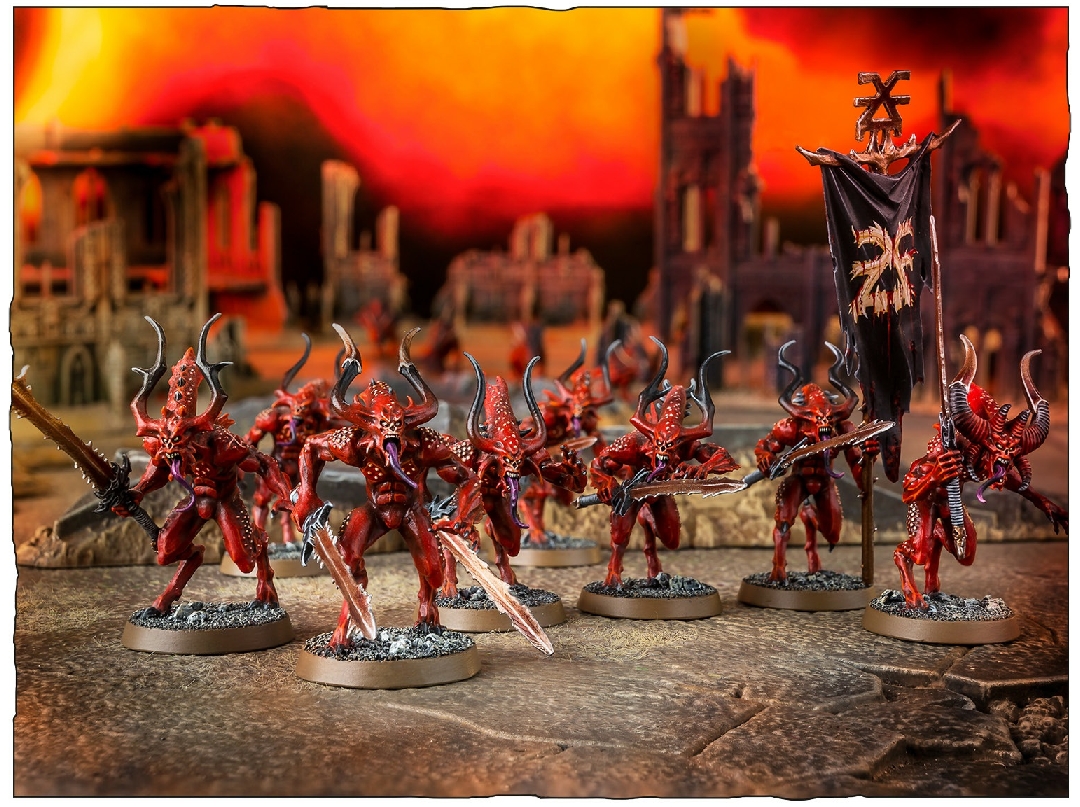 Games Workshop has released a new FAQ for Chaos Daemons!
via Games Workshop (Warhammer 40000 Facebook)
"This week's new FAQ is for Codex: Chaos Daemons.
We'd love to get your thoughts before it becomes an official rules update.

Here's what you need to do:
– Read through these draft FAQs
– If you think any answers need clarification, post up a comment on the relevant image
– Make sure your question is concisely written, and in plain English

Do the answers all make sense? Are they clear? Do they throw up any more potential issues?

You have a week to get your comments in, then we'll pass them on to the rules guys for the final FAQs.

Once again, a big thank you to all of you who sent in your questions for this and all our other FAQs."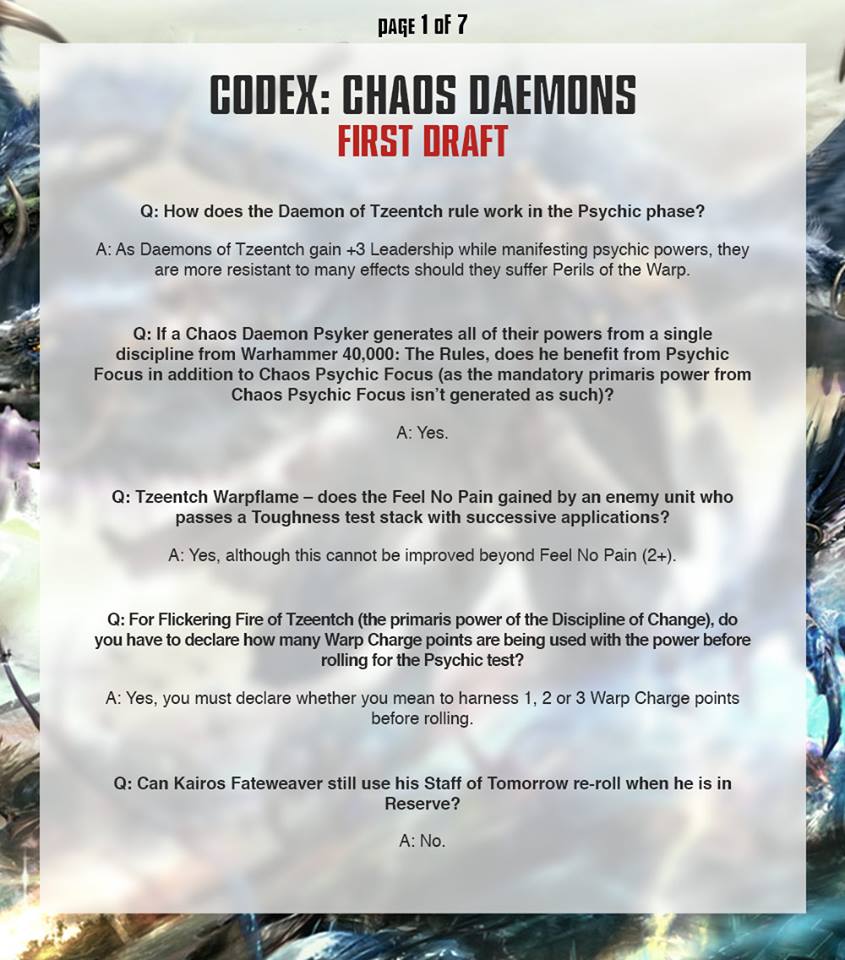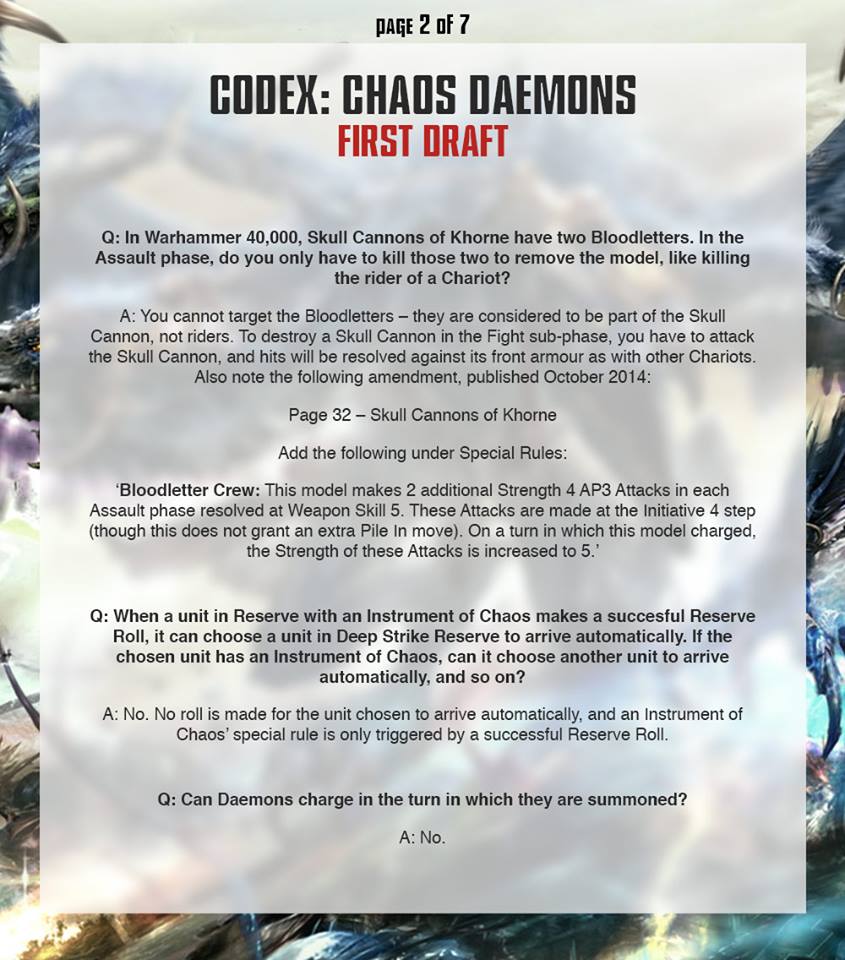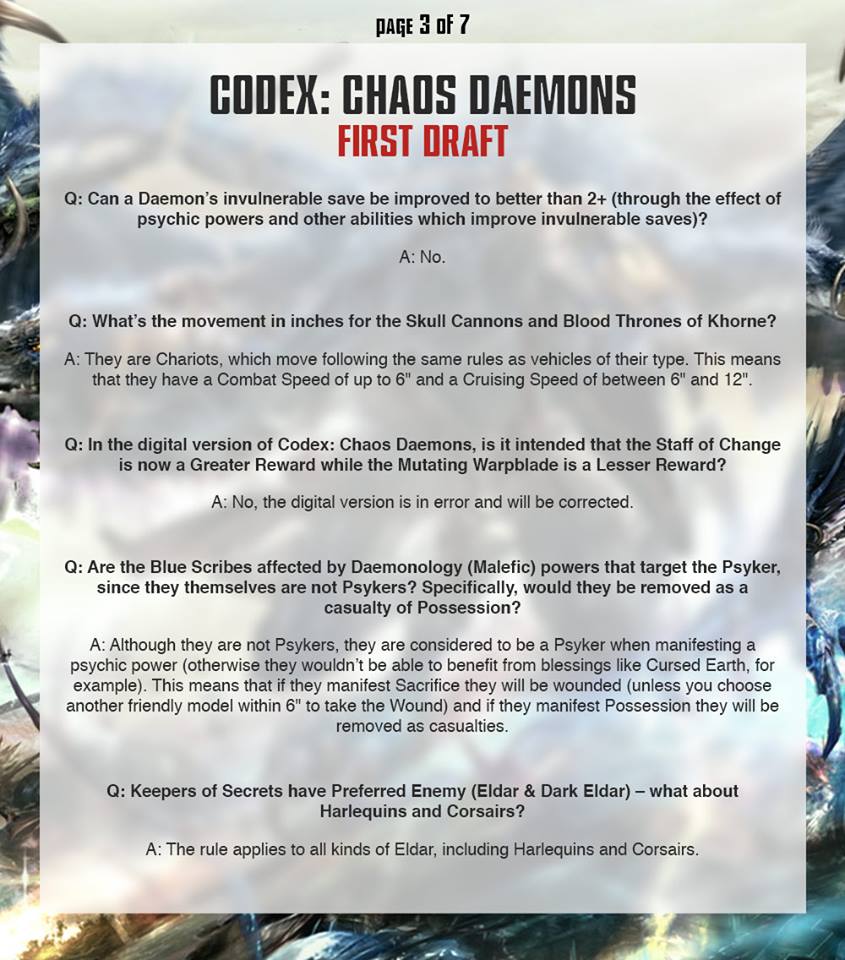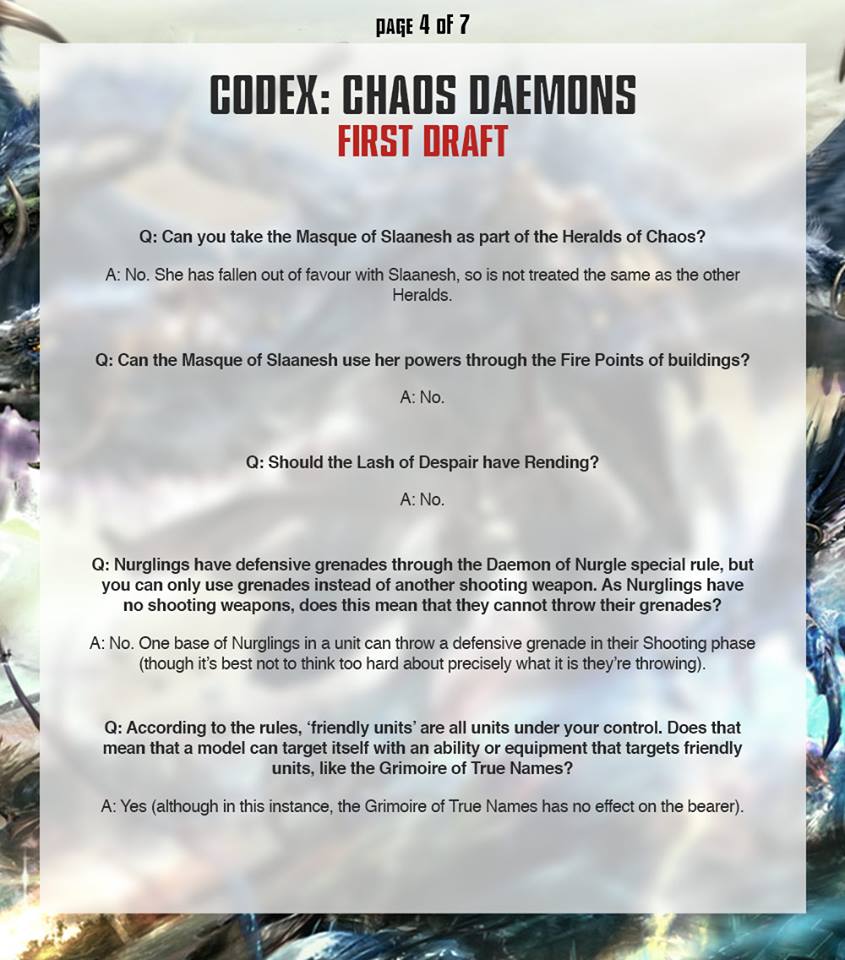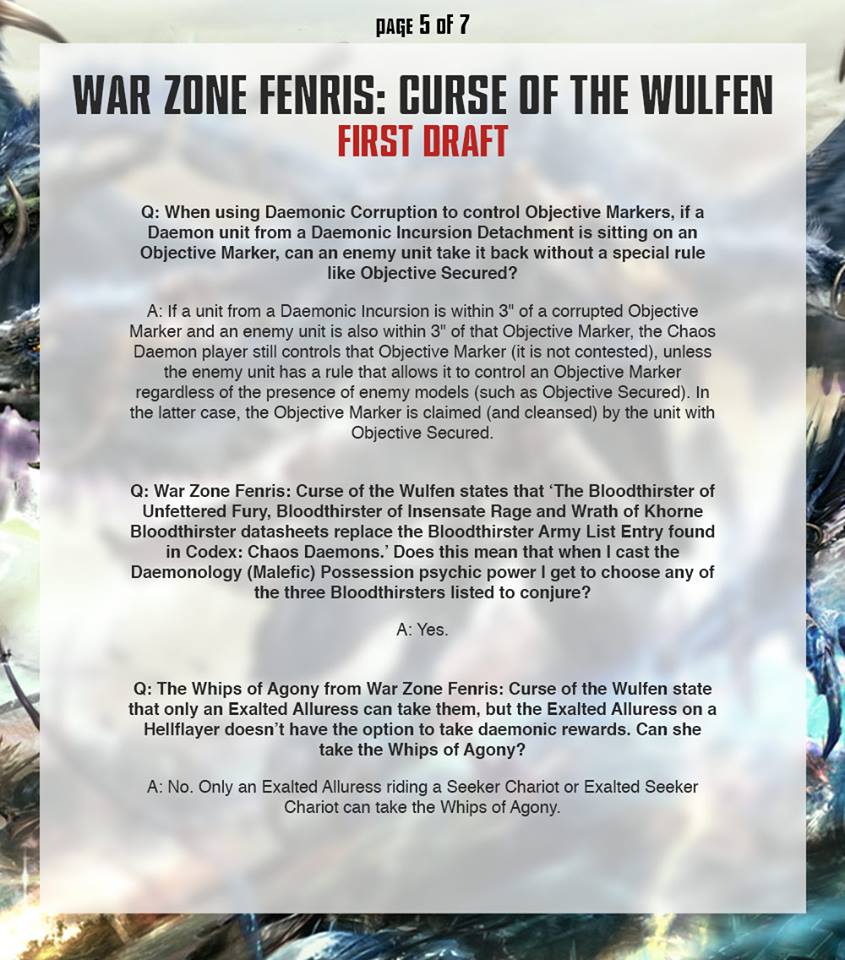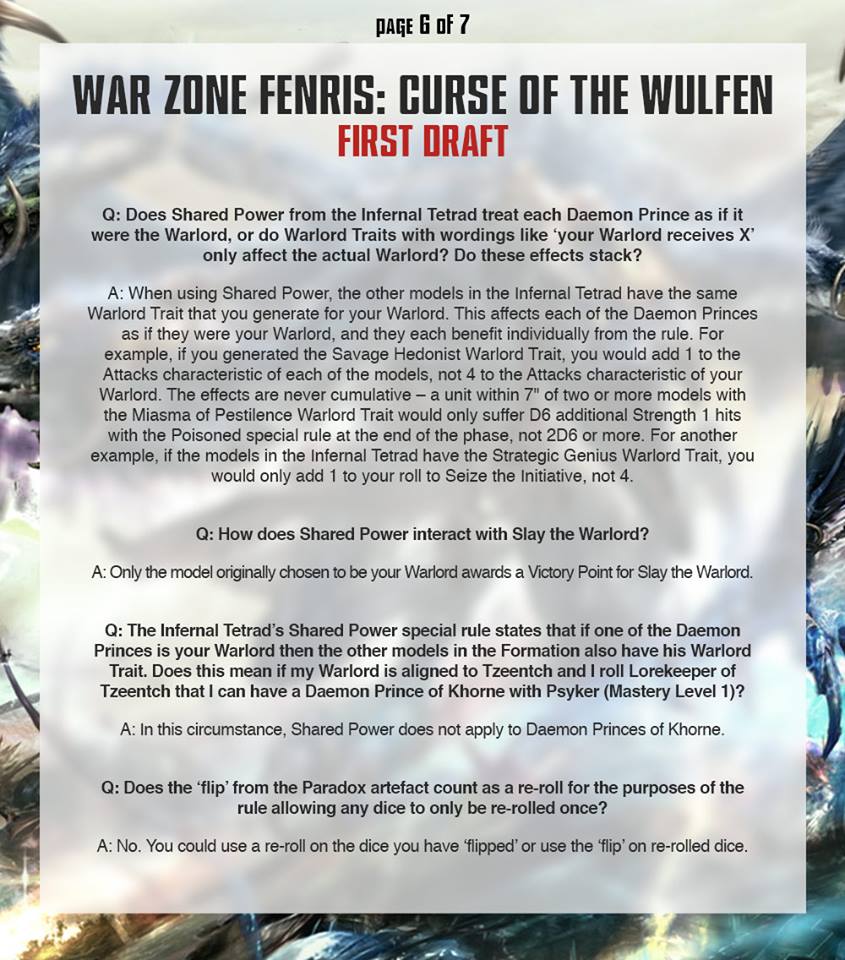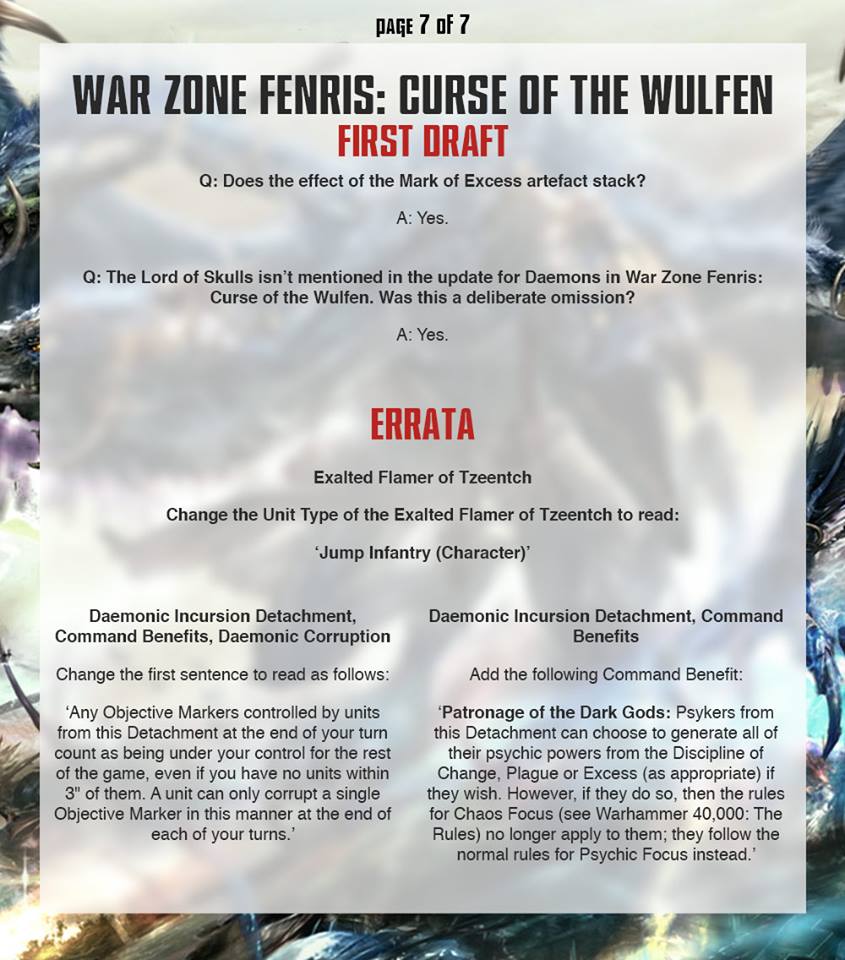 I'm glad they cleared up that Shared Power for the Infernal Tetrad – getting a +4 to your Seize roll is pretty ridiculous! Also the Nurgling Grenade question made me chuckle. And then I thought about what they were probably throwing and I stopped laughing…
What do you think? What BIG changes are you seeing in the FAQ?
You can find these and all the other FAQ's released right here:
Have at it folks!