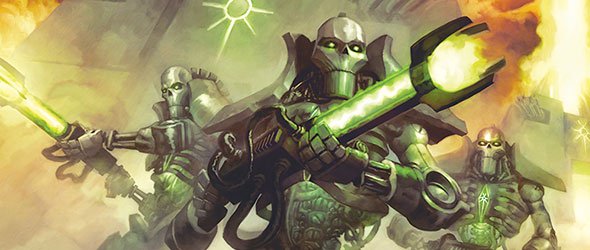 Games Workshop has unleashed the Necron FAQ – It's time for the rise of the Ancient Ones.
via Games Workshop (Warhammer 40,000 Facebook)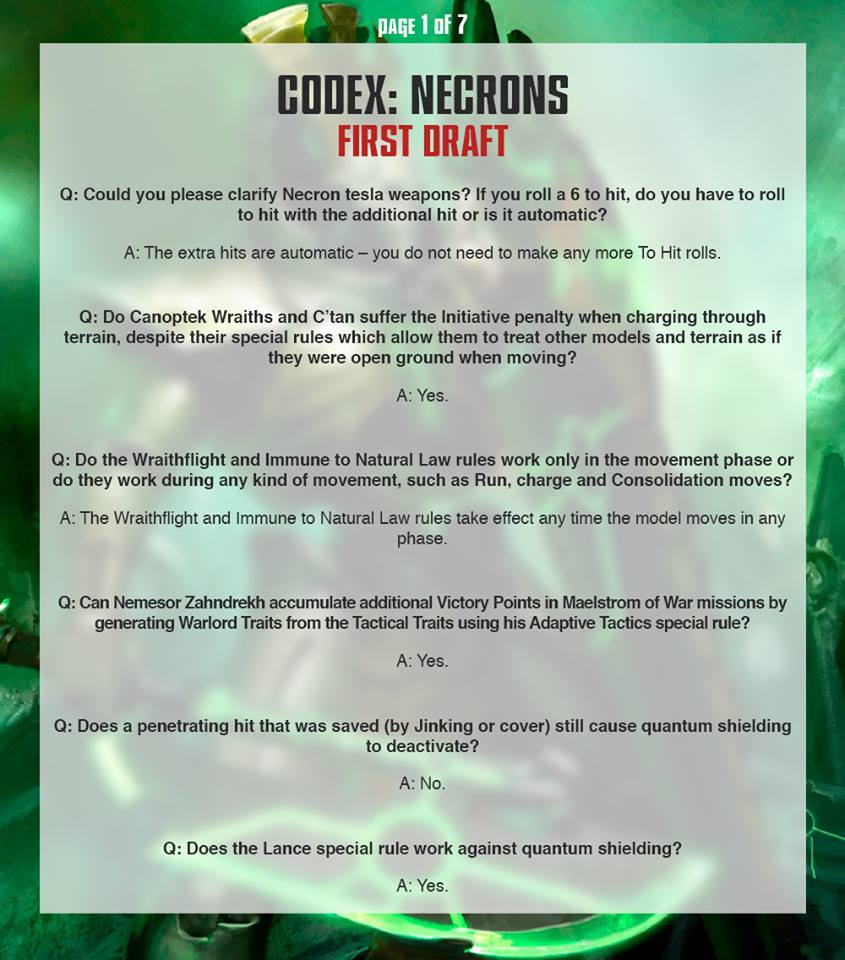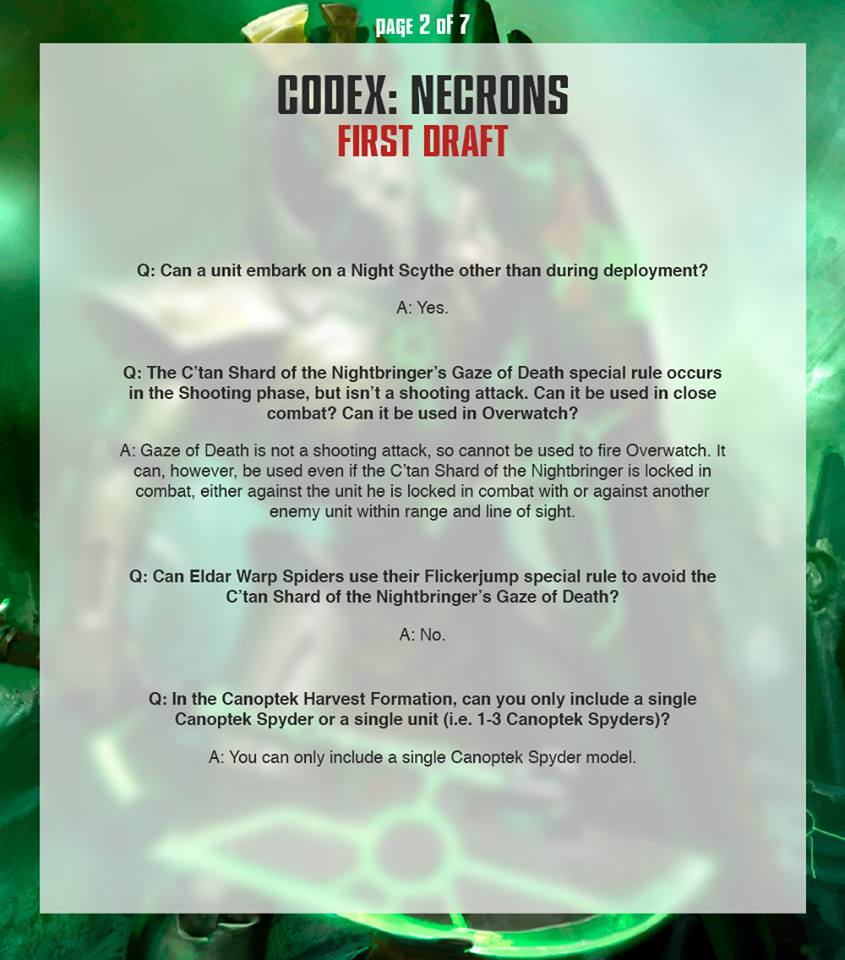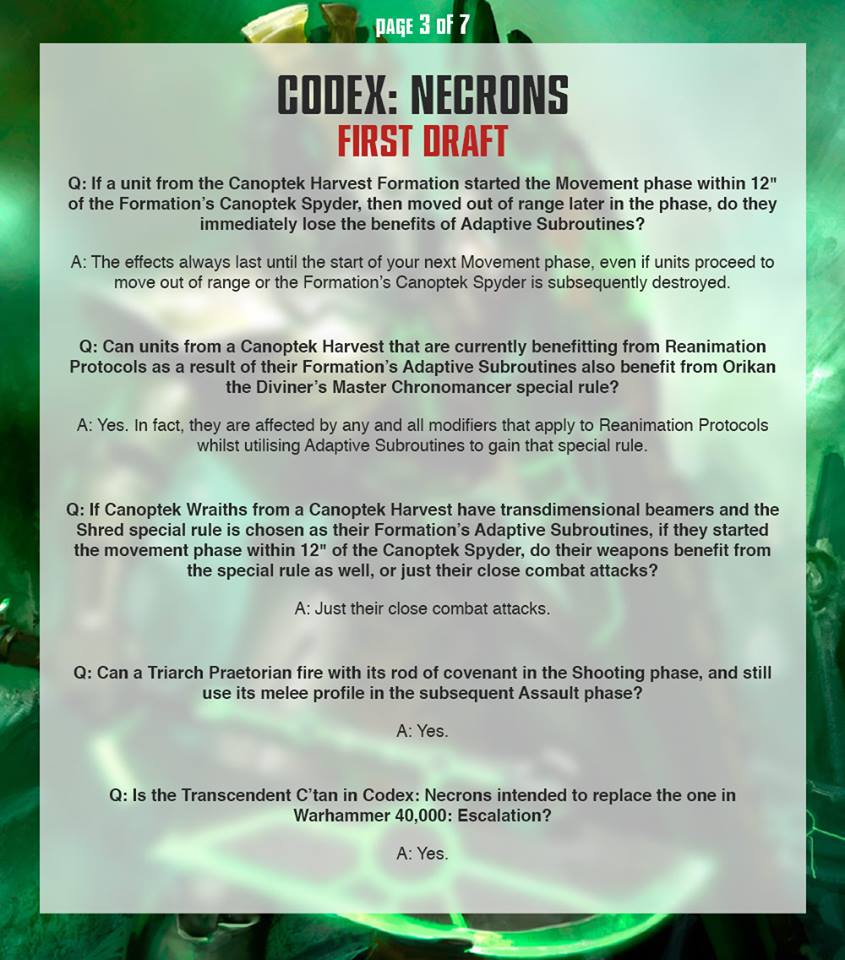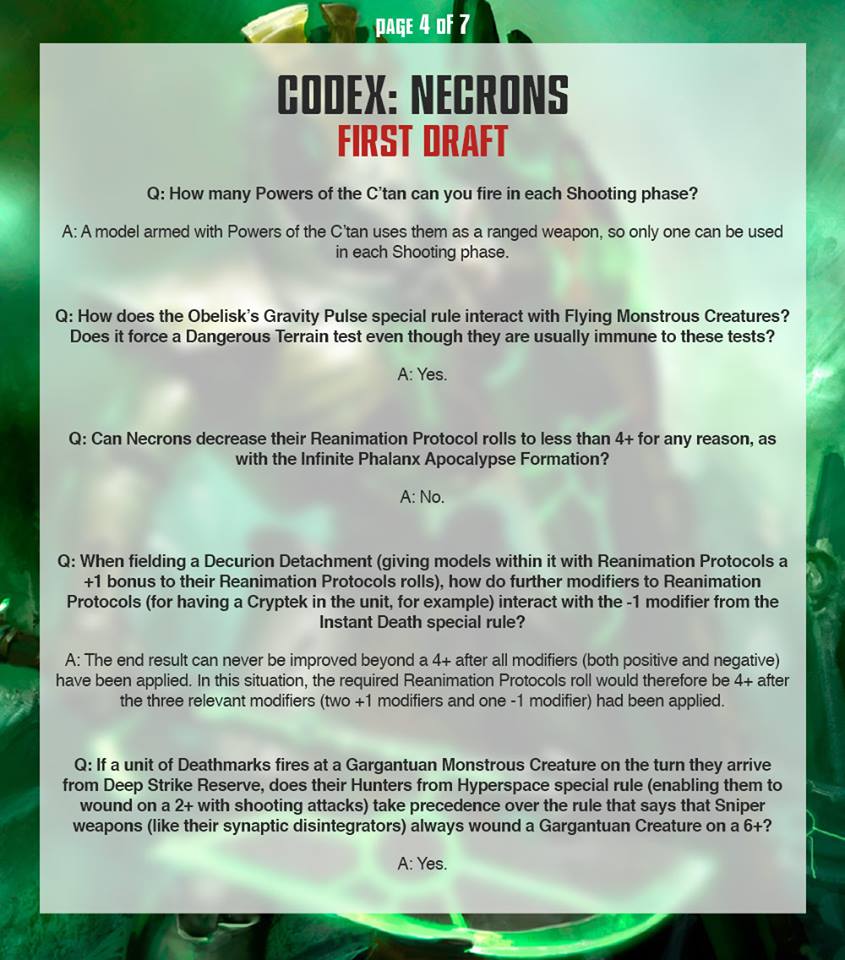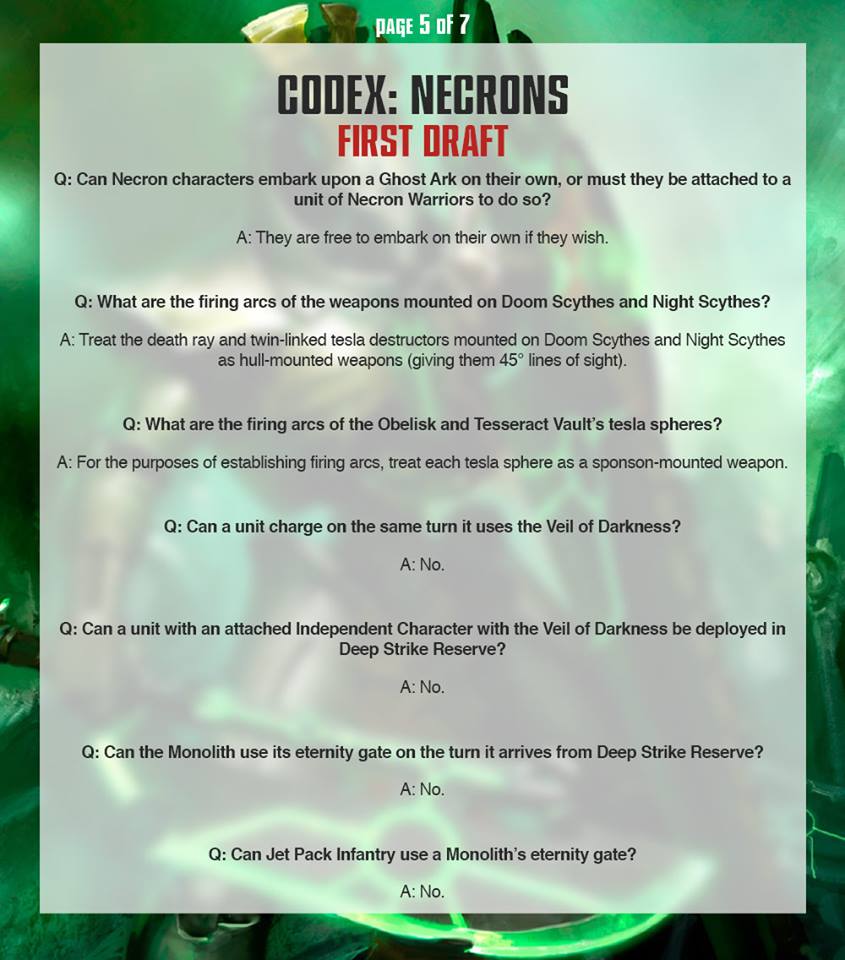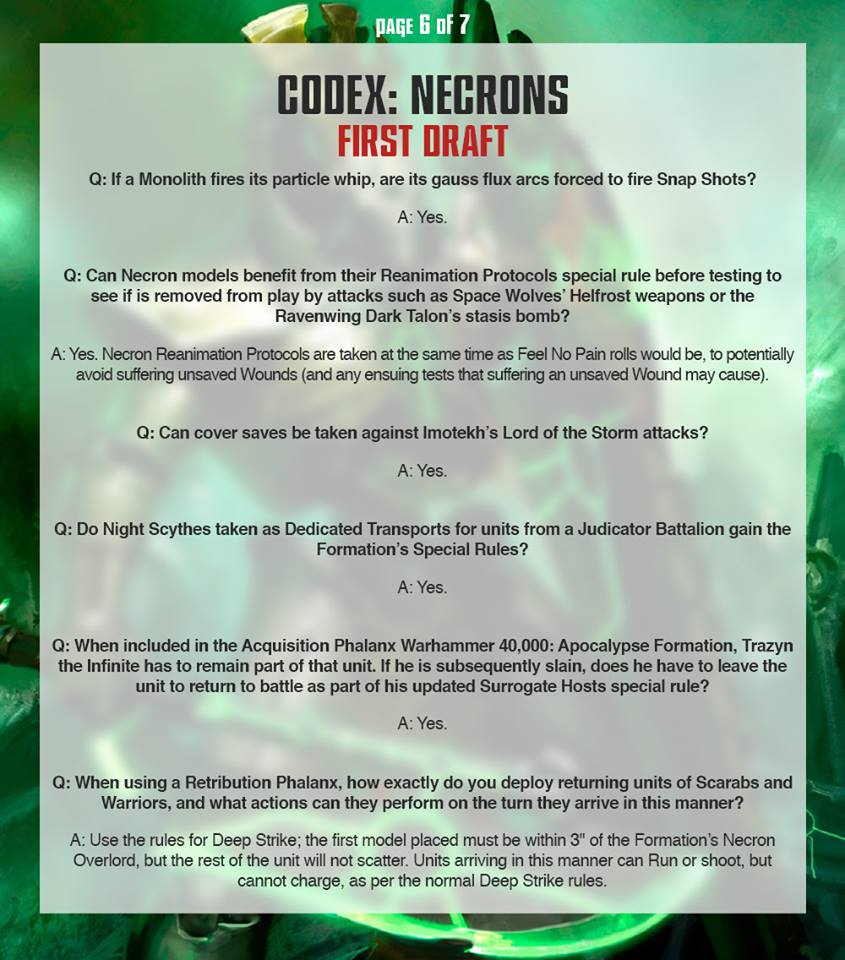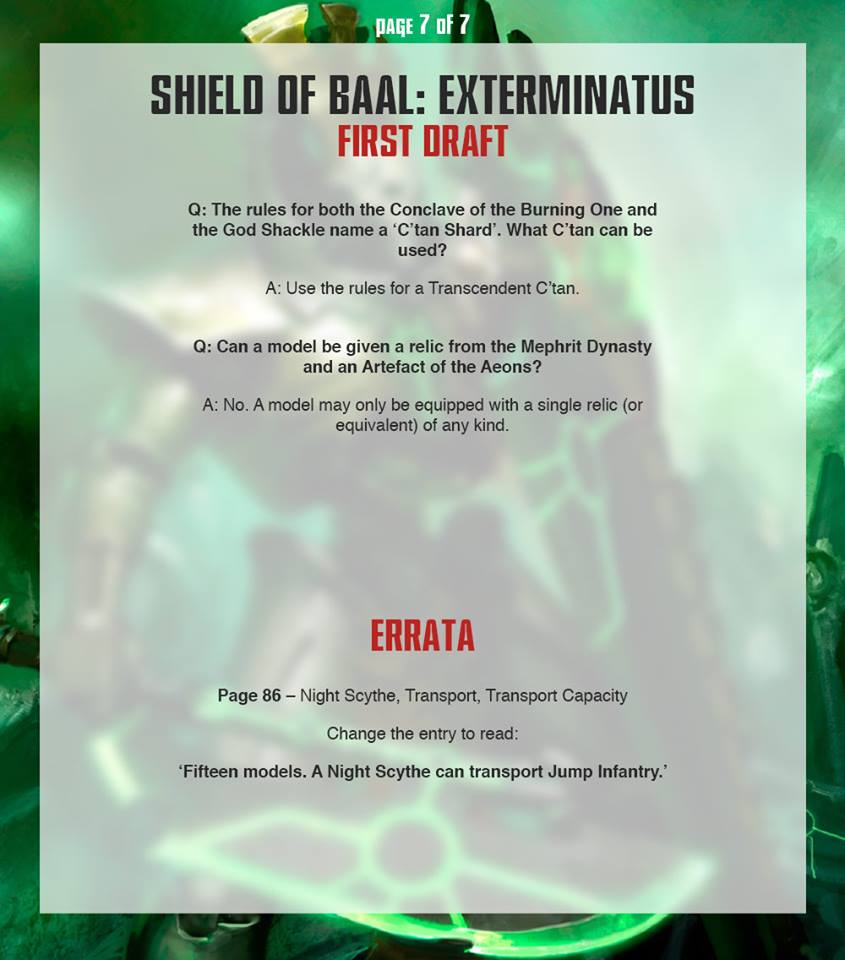 There are lots of clarification and tweaks to mull over wit this one. I like that Games Workshop has come out to basically say the rules of the Transcendent C'tan are the ones in the codex and not the old escalation rules. There have been models with multiple sets of rules in the past that they have been less clear on. At least the C'tan has an "official" set of rules now.
And how about that Night Scythe boost? Fifteen Models and they can transport Jump Infantry – Will the Croissants of Doom reign again… probably not. But it is nice to see that cleared up.
You can find these and all the other FAQ's released right here:
Necron Players: Have at it!