That giants are ready to invade your table top – can you defend it?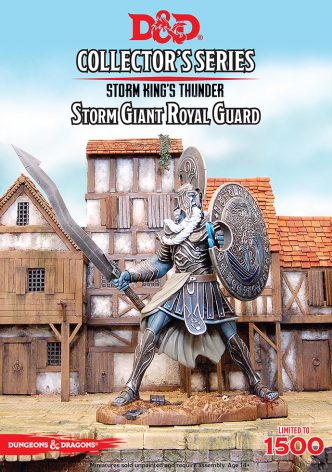 Ancient empires once cast long shadows over a world that quaked beneath the giants' feet. In those lost days, these towering figures were dragon slayers, dreamers, crafters, and kings, but their kind fell from glory long ago. However, even divided among secluded clans scattered throughout the world, the giants maintain the customs and traditions of old.

Storm giants are contemplative seers that live in places far removed from mortal civilization. Most have pale purple-gray skin and hair, and glittering emerald eyes. Some rare storm giants are violet-skinned, with deep violet or blue-black hair and silvery gray or purple eyes. They are benevolent and wise unless angered, in response to which the fury of a storm giant can affect the fate of thousands.
This massive model requires a bit of assembly – the kit has 9 resin pieces, and comes unpainted. The detail is great, and he's HUGE. That's a 28mm D&D character mini next to him for scale.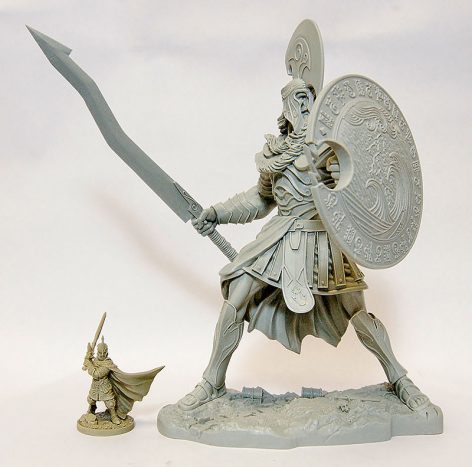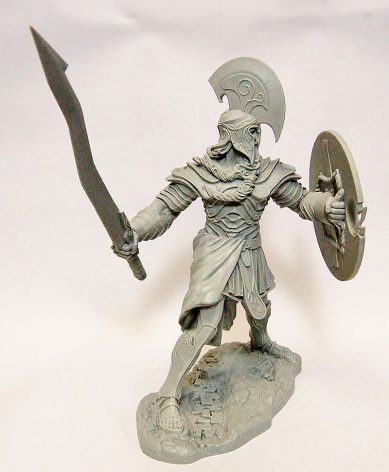 Even more detail and character pops out when a simple paint scheme is applied.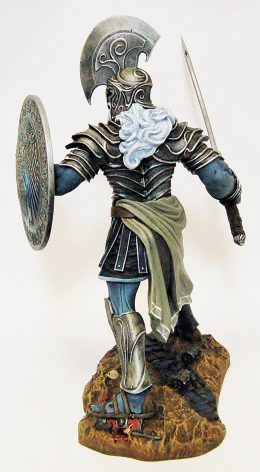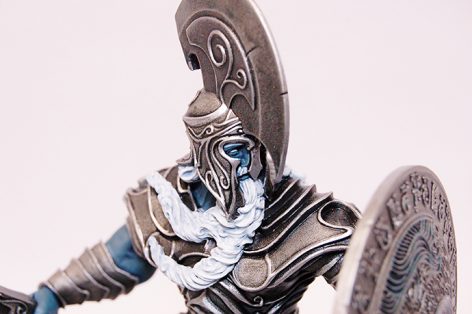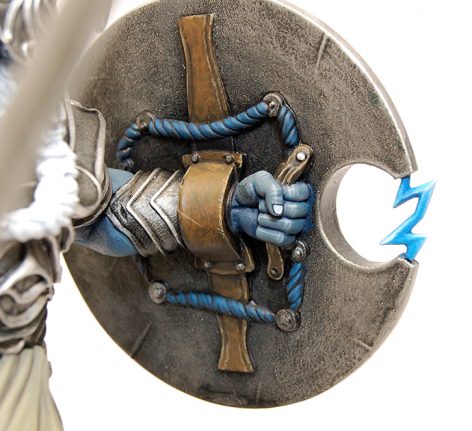 It's a fantastic looking, large scale piece that's a perfect project for hobbyists of any stripe.
Storm will be available later this month along with the new Storm King's Thunder D&D adventure. Frost and Fire will be released this fall. They retail at $50.00 each. Keep an eye on the GF9 store to snag yours as soon as they're released.
Are you ready to battle the giants?