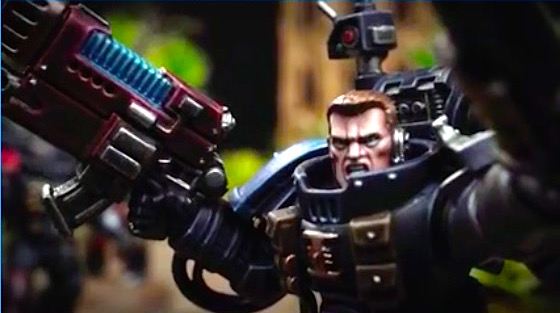 This FTN audio episode focuses on the Deathwatch and our top level initial impressions.  Is anyone wrecking face with these yet?

Hey guys,
This is coming out a little late, we recorded this when the Deathwatch stuff was still a bit of rumor and conjecture.  Please forgive us for anything we get wrong.  The first 15 minutes we talk about a 30k, Horus Heresy, Kill Team event going down at Warzone: Atlanta Nov 11-13. The Finishing Moves hobby segment is in the last 15 minutes.
We talk about a few of the things we find exciting about the new book and a few combos, like dropping frag cannons on people.   The book suffers from being an elite army in world full of spammy efficient units that are good at putting wounds on marines.
Is that bad?  Not really.  These guys are, in my mind, are meant to be an ally force and they fit right in with all of the other inquisition style armies out there.
The new transport's ability to carry bikes is kind of exciting.  You can pair this with the ability to hide a terminator in the mix and a jump pack guy in the mix and before you know it you've got a unit that can start the game in a ready for take off Storm Turtle (which is a steal dollar wise, btw) and re-rolly your charge roll after you move and get out 6.
Of course, everyone in the world can see this coming.  It is like the Overhand Right from way downtown but whatever..  These models look cool.
I especially like the look of the shotguns and the frag cannons.    I am crossing my fingers that the BA get these in the future too.
Have you guys found any cool combos?
FTN mostly focuses on Warhammer 40k, but again you will see in the first few episodes we take a severe deep dive into nerdom. These have been a blast to record and I hope they help pass the time for you.

Credits:
Paul Murphy – Host
@warmaster_tpm
Panelist:
Justin Troop – troopsmash
Christopher Morgan – captain morgan
Adam Abramowicz – Beyond the Brush Studios
Andrew Whittaker